Savio Parent Association
The Savio Parent Association (SPA) exists to promote communication and cooperation between parents and the school and to support the faculty and administration in their mission to develop Servant Leaders in the image of Christ. We seek to welcome all families into the St. Dominic Savio community and to bridge the relationship between home and school. We are dedicated to serving this high school and building a strong, faith-based community at Savio.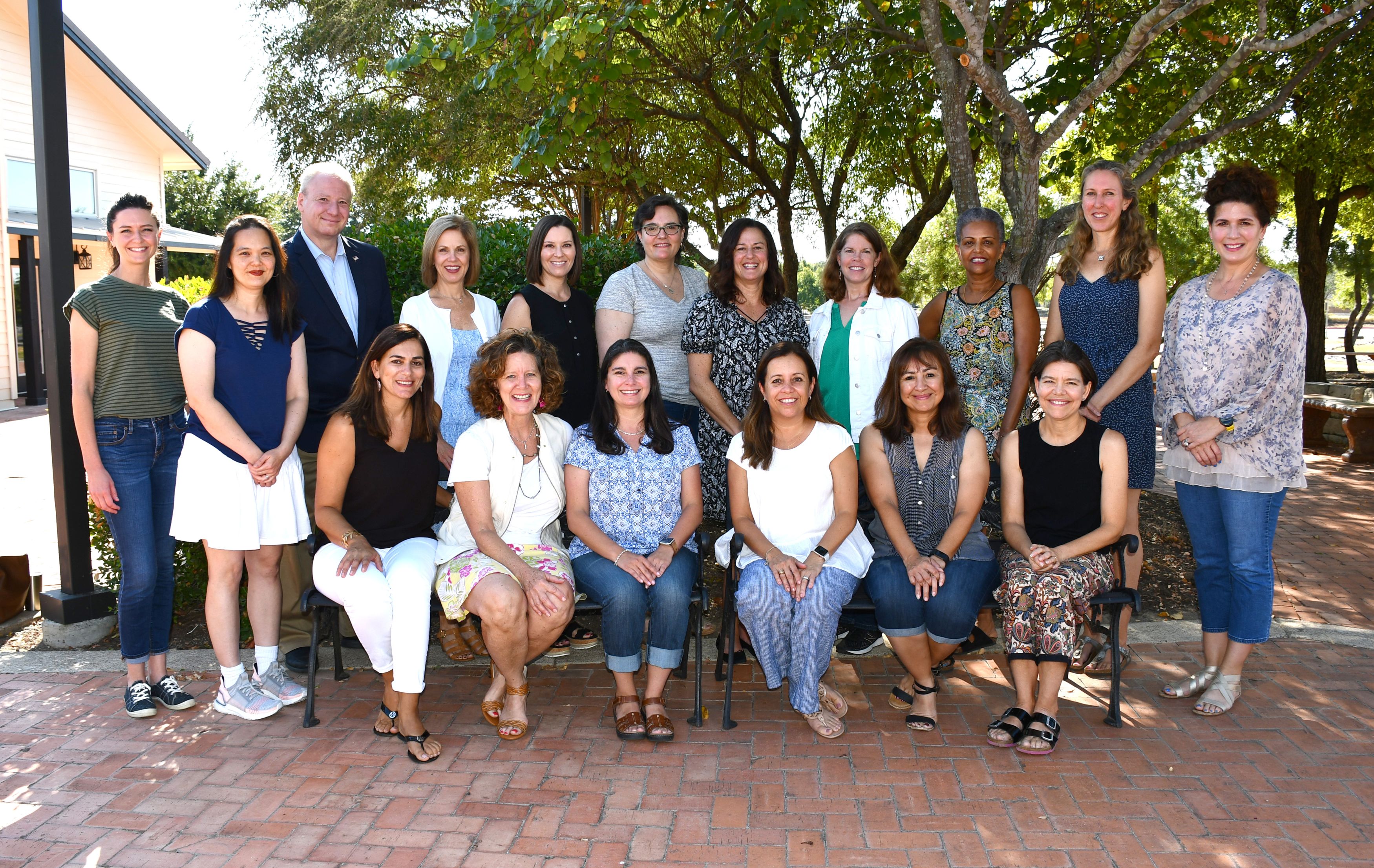 Front Row: Rania Buzad, Lori Mazzurana, Lilian Hogenmiller, Danellie Young, Adriana Davila, Kathryn Sutton
Back Row: Jessica Chaumont, Ellen Miri, Frank Alvarez, Darla Christman, Lori Dewan, Sarah Antenora, Megan DiTeresa, Lisa Ducote, Tedy Kavanaugh, Katie Klein, Michelle Callas
SPA Coordinators
SPA Board
Chairs - Sarah Antenora (sarahantenora@mac.com) & Megan DiTeresa (mditeresa5@gmail.com)
Vice-Chair - Frank Alvarez (ecsburges@gmail.com)
Secretaries - Connie Lopez (connieglopez@gmail.com) and Kathryn Sutton (kathryn@suttondesign.com)
Treasurer - Lilian Hogenmiller (lilyhogen@gmail.com)
Historian - Lisa Ducote (lisa_ducote@yahoo.com)
Class Reps
Freshman Class Reps - Michelle Callas (mrcallas@hotmail.com) & Jessica Chaumont (jessicachaumont@yahoo.com)
Sophomore Class Reps - Katie Klein (appleicecream@hotmail.com) & Adriana Davila (adriana@adrianadavila.com)
Junior Class Reps - Kimberly Stewart (tkstewart@verizon.net) and Danellie Young (danellie.young@gmail.com)
Senior Class Reps - Rania Buzad (fbuzad@sbcglobal.net) & Lori Mazzurana (gwynnero@swbell.net)
SPA Committee Chairs
Social Committee Chair - Lori Dewan (loridewan@gmail.com)
Spirituality Committee Chair - Tedy Kavanaugh (tedenek@suddenlink.net)
Teacher Appreciation Chair - Ellen Miri (ellen_miri@yahoo.com)
Supply Coordinator - Kathryn Sutton (kathryn@suttondesign.com)
Volunteer Coordinator - Darla Christman (dchristman@utexas.edu)
VOLUNTEER
There are many ways to volunteer for various Parent Association Committees and school programs:
Spirituality Committee, Social Committee, Volunteer Committee, Teacher Appreciation, Athletics, Visual Arts, Musical Arts, Technology and Robotics.
We look forward to parents becoming actively involved in the school community by volunteering. Please view many volunteer opportunities that are available each year.
EIM CERTIFICATION
Learn more about the EIM Certification that is required by our Diocese for volunteers, employees and clergy of parishes, and schools.