Track and Field
Throughout the spring semester, the Track and Field team practices for meets and competitions. Contact the Athletics Director, Coach Louise Swain at lswain@saviochs.org, to learn more about Team activities throughout the year.
Biography:
Coach Tommie Baker has over 20 years of coaching experience in Track and Field. He has coached all levels of athletes, from first time runners to professional athletes. Coach Baker was part for the coaching staff when St. Dominic Savio Track and Field won back to back state titles and one of those years was a triple crown. Coach Baker has coached state record holders and national champions. He is Savio's Track, Cross Country Head Coach and girls' basketball assistant coach. He has a degree in computer network systems. He holds a USATF Level 1 Coaching Certification.
Achievements:
2016 TAPPS Track and Field State Title
2017 TAPPS Track and Field State Title
Coaching Experience:
Flight international Track Club
Manor Hawks Track Club
Coaching qualifications:
USATF Level 1 Coaching Certification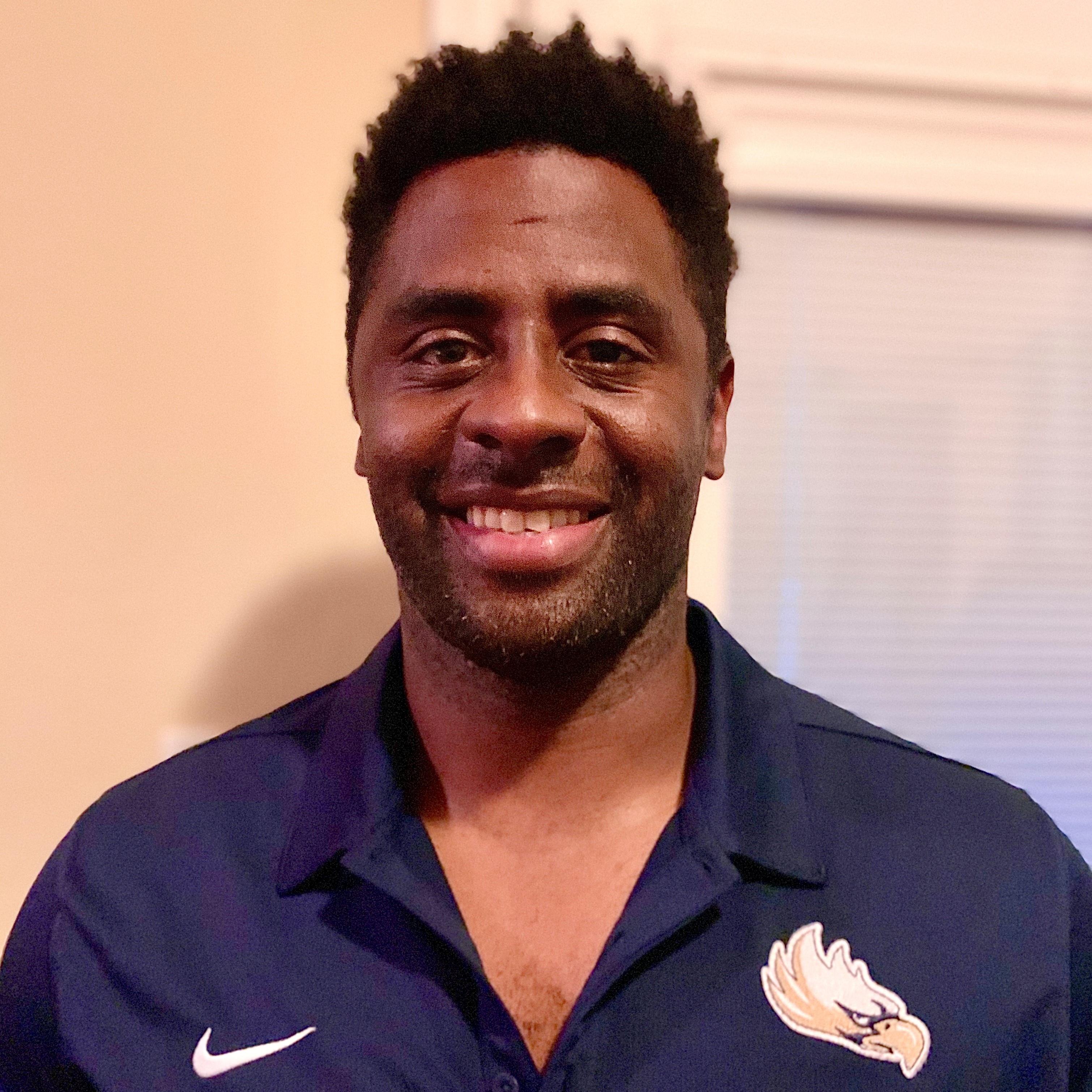 Biography:
It seems that Maurice Harris "Coach Mo," the owner and operator of Coach Mo's Elite Fitness, Inc., was destined from an early age to be in the strength and conditioning/fitness industry. A gifted and elite athlete in multiple sports growing up, he was recruited to play football at Texas A&M University and later at Sam Houston State University where his academic focus was in pursuing a major in Communications. After many tryouts with the National Football League, he channeled his athletic and academic experiences into helping others achieve their strength, conditioning and fitness goals. Coach Mo has spent 15 years honing his motivational techniques and fitness instruction to maximize the gains realized by his clients. Whether someone wants to get stronger, faster, leaner, or lose weight, Coach Mo provides a unique approach combining knowledge, personal commitment, loyalty, respect and caring. In addition to training the body, he applies concepts of sports psychology to strengthen the mind/body connection to optimize results. He has touched many lives and created many strong bonds that transcend just fitness. Coach Mo's expertise can benefit all ages or fitness levels.
Playing experience:
Texas A&M University football
Sam Houston State University football
Achievements:
Entrepreneur (Coach Mo's Elite Fitness Inc.)
Published author
Coaching experience:
Head Strength Coach at Coach Mo's
Sprint/Strength coach for Leander Spartans Track Club
Strength and Conditioning off-season coach for Anderson High School
Youth Football Coach
Coaching qualifications:
USATF Level 1 Coach
United States Track & Field Cross Country Coaches Association (USTFCCCA) speed specialist
American College of Integrative Medicine (ACIM)
Professional Fitness Instructor Training (PFIT) Strength & Conditioning Specialist
Pop Warner Football Coach