Visit St. Dominic Savio
All prospective parents and students are invited to visit our school. A campus visit is a wonderful way to become familiar with all that St. Dominic Savio has to offer. We provide several opportunities for you to get to know our community. We encourage you to attend multiple events throughout the school year. See our school calendar for a listing of all school events and athletic games, as well as the list of Parent and Student events below.
Parent Events
---
Experience Savio Parent Breakfast
The Experience Savio Parent Breakfast will be on December 13th at 8:30 AM. Prospective Parents are invited to join our current parents, dedicated faculty, and outstanding students for breakfast. Come, enjoy a warm breakfast, relax and listen to parents, faculty, and students as they share their experience at Savio. You will truly "experience Savio" by visiting our campus and learning more about what the Savio community has to offer in academics, extra-curricular activities, faith and service programs, college advising, and much, much more. After breakfast, enjoy a student-led tour to see us in action. We look forward to seeing you for breakfast and fellowship. Please register and get ready to Experience Savio!
Open House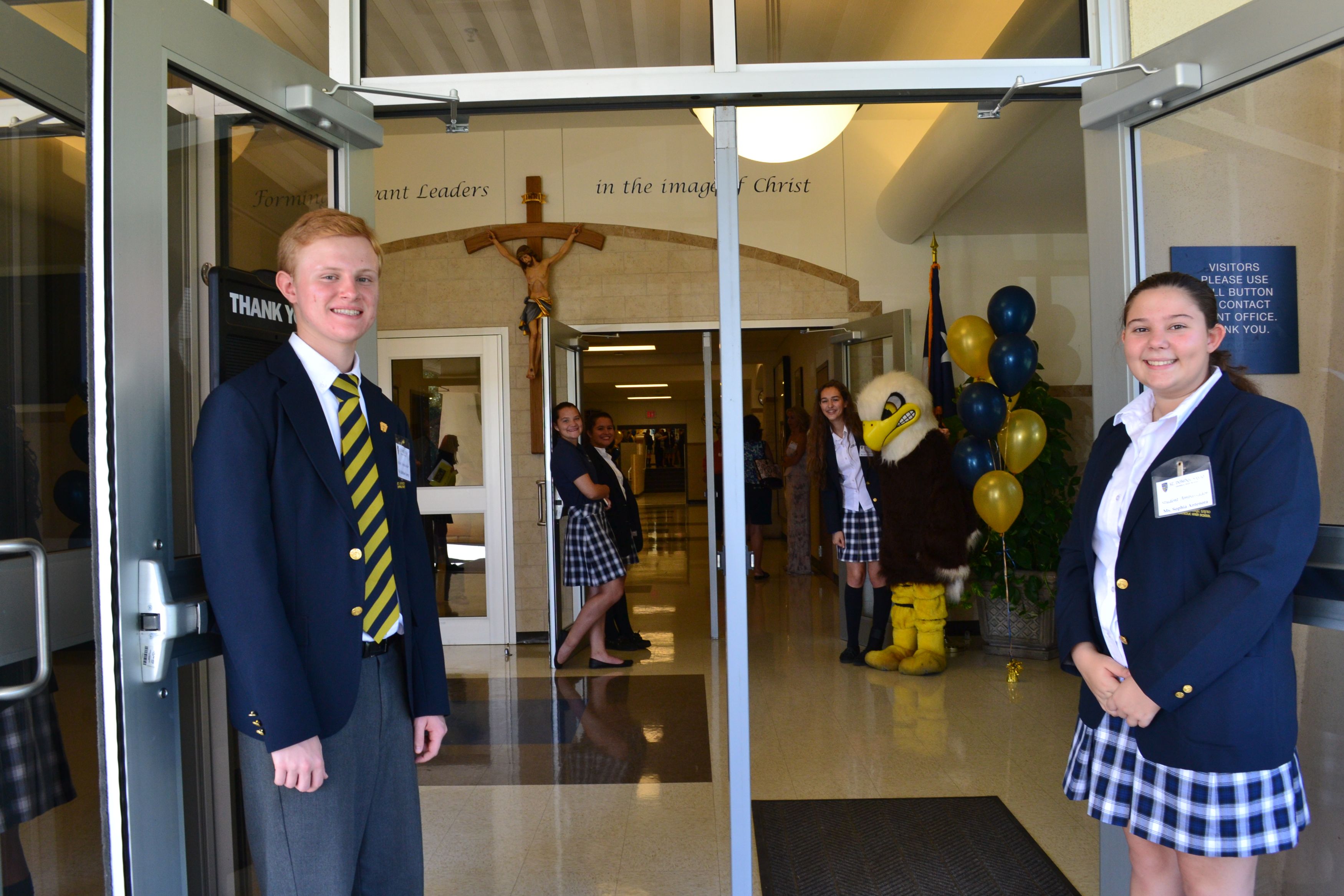 St. Dominic Savio Catholic High School invites interested parents and students to attend our Evening with Eagles - Fall Open House on Wednesday, November 13, 2019, from 5:30 – 8:00 PM. Join us for an evening of events designed for families to discover and experience what makes St. Dominic Savio Catholic High School unique and engaging. Families are invited to preview our clubs, sports teams, academic competitive teams and speak with coaches, students and many more of the Savio community beginning at 5:30 in the gym. A formal presentation will begin at 6:00. Families will then have the opportunity to choose which sessions they wish to visit and engage including student lead tours. We look forward to welcoming you, please register to attend.
Parent Information Sessions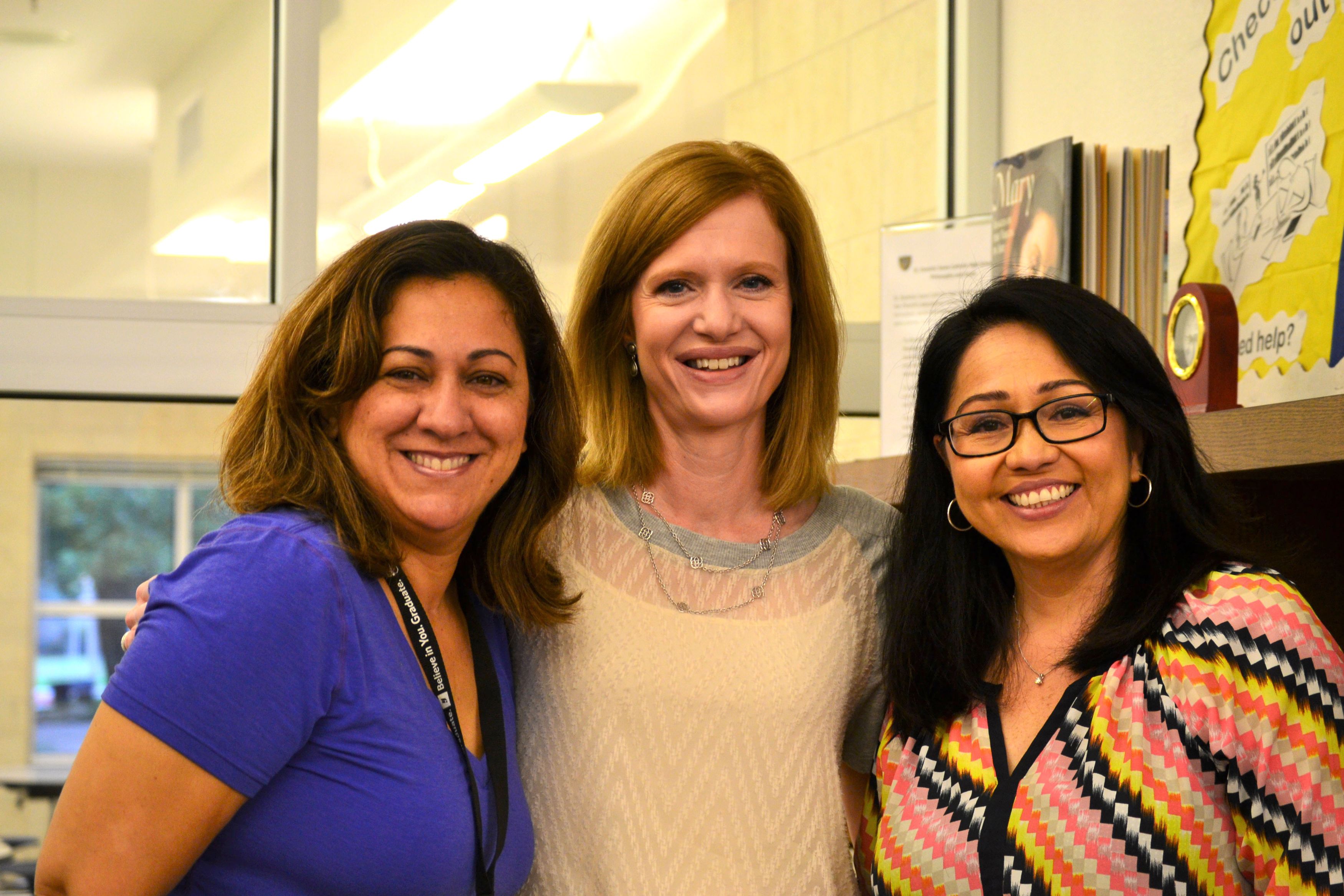 Prospective parents are invited to attend one of the information sessions for parents. These information sessions expose parents to the school community, with a tour of the beautiful campus and a review of the admission process. To attend an information session, please register for one of the available dates.
Student Spend-the-Day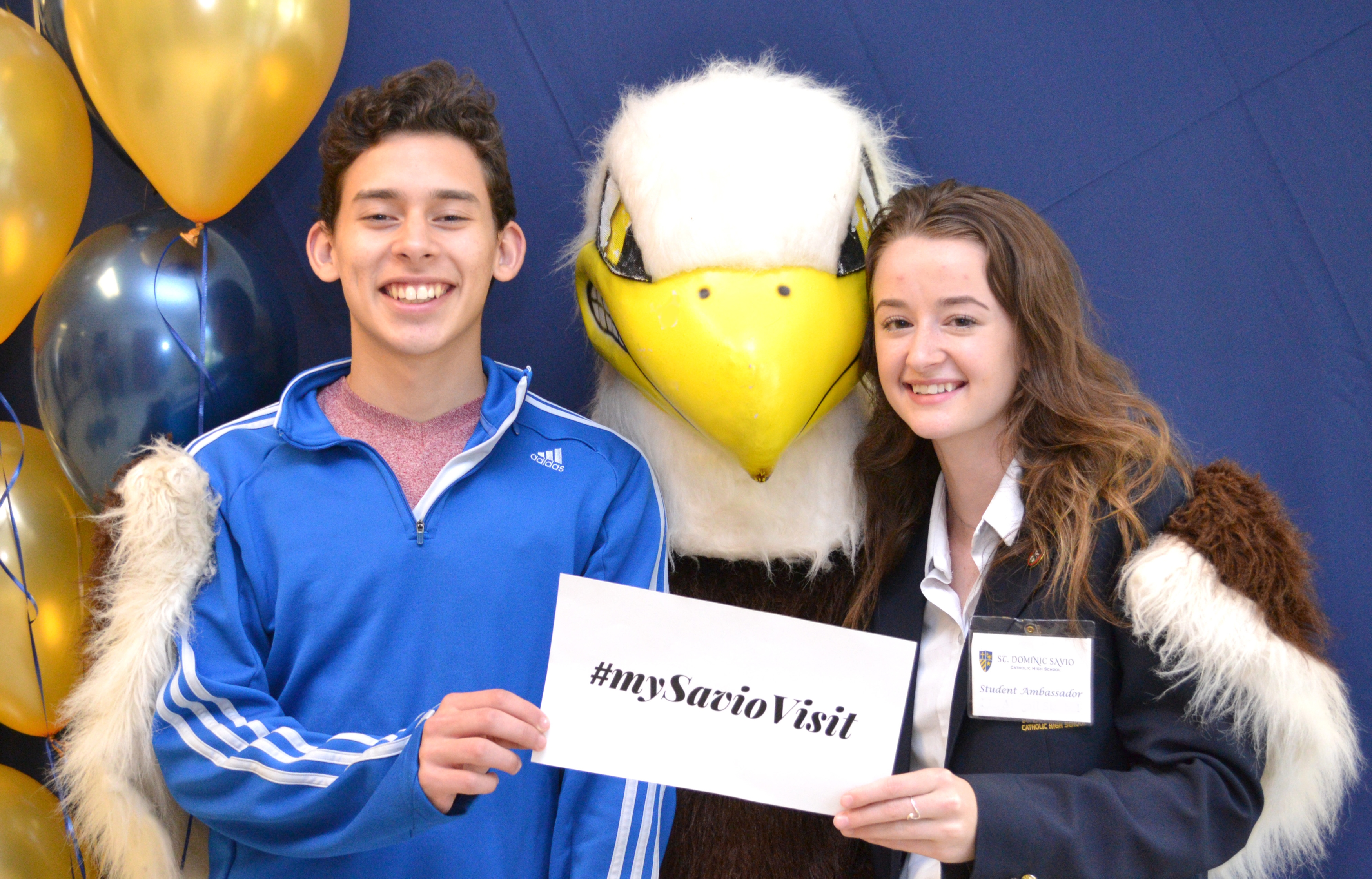 Students currently in the 8th grade or higher are invited to spend-the-day with a St. Dominic Savio student and experience a typical high school day. Please register for one of the available dates.
Future Eagle Night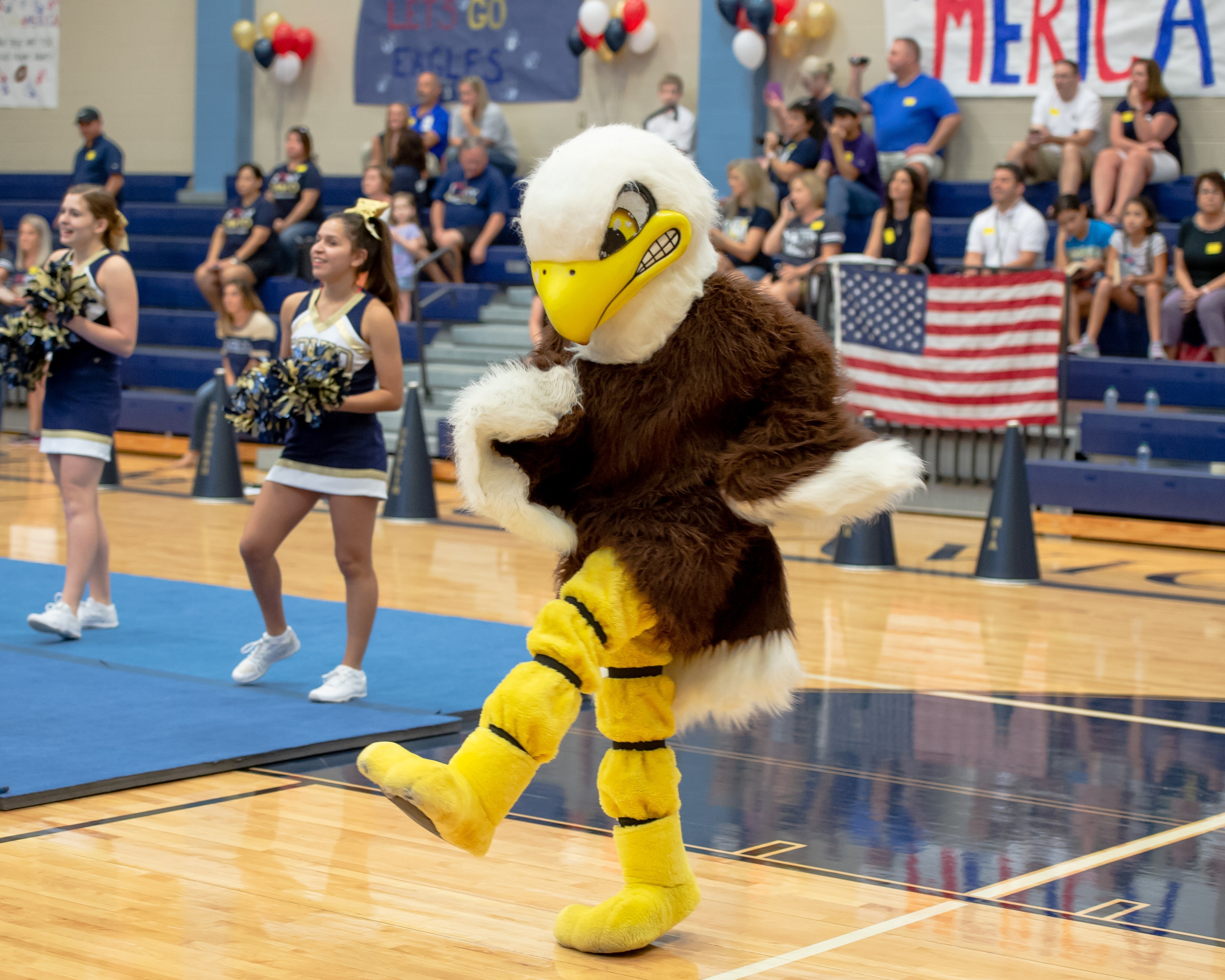 Prospective families are invited to join us on Friday, November 1, 2019, at 6:30 pm for our Senior Night football game at Westwood High School stadium. Join us for the pre-game tailgate festivities beginning at 5:30 pm. Prospective students wear your favorite current school t-shirt or Savio t-shirt for your free admission into the game, food, fun and more! Arrive early for the tailgate, to receive your Savio spirit gear, help us welcome our fighting Eagles onto the field and celebrate our Seniors. We look forward to welcoming future Savio Eagles, showing you our appreciation and amazing school spirit! See you there! Note: Parents accompanying student must buy a ticket. Registration requested.
Individual Visit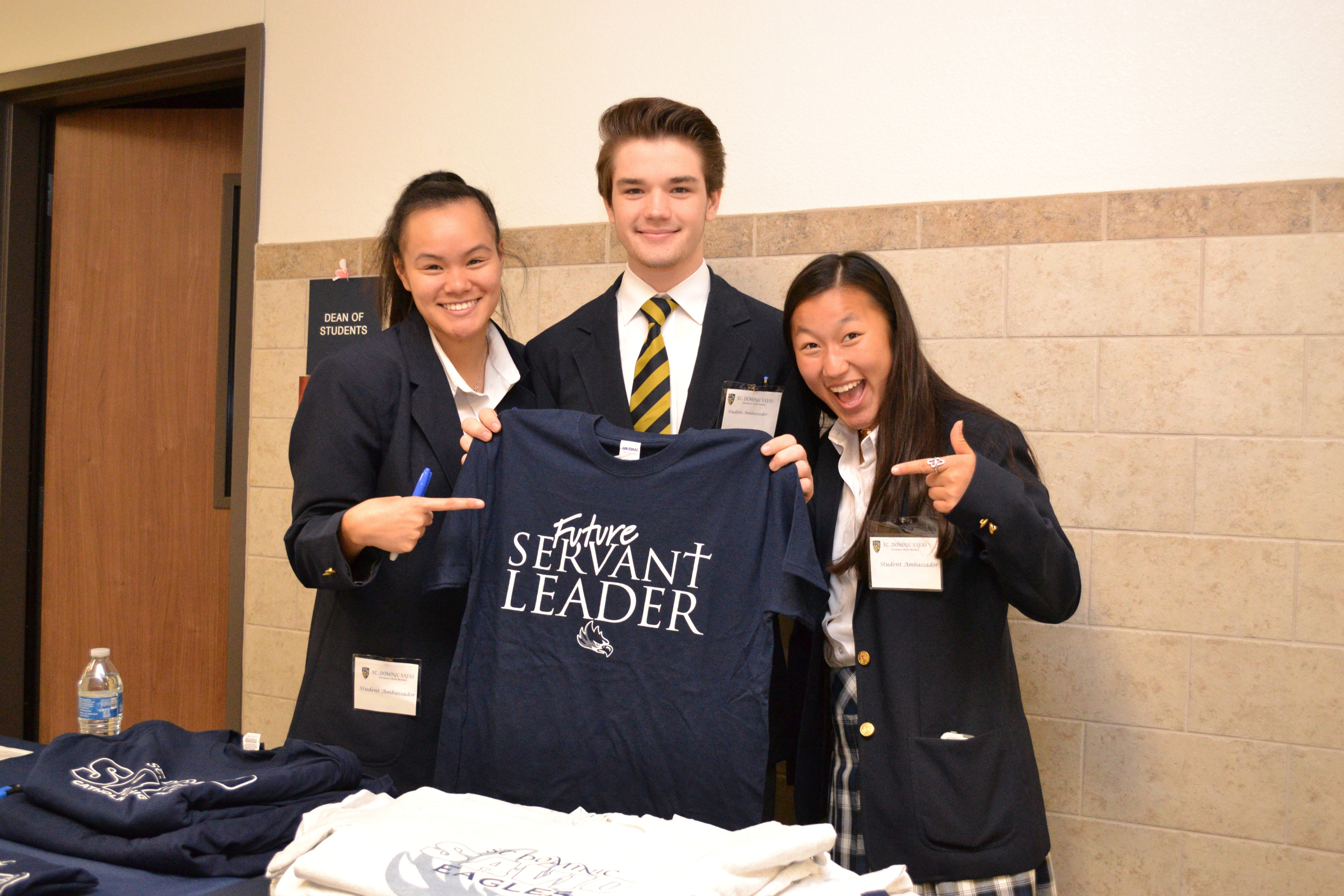 St. Dominic Savio Catholic High School welcomes any prospective family to visit the campus. During the individual visit, families will be given the opportunity to speak with the Director of Admission and tour the campus. Individual visits are available by appointment only. Interested families should contact Mrs. Holly Bologna at 512-388-8846 x5504 or by email at hbologna@saviochs.org.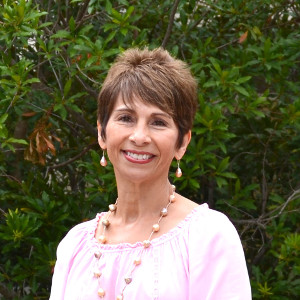 Mrs. Holly Bologna
Director of Admissions
Prospective Students and Parents,
These are exciting times for you and your family as you plan to enter high school. Thank you for your interest in learning more about becoming part of the St. Dominic Savio Catholic High School community. It is my pleasure to invite you to visit our school community where you will find that the total program offered here stands apart from other high school programs in the area. As you explore St. Dominic Savio Catholic High School, I hope you find it to be the right choice for you.
Do not hesitate to explore our website and admissions page. There are several ways for you to visit St. Dominic Savio and I encourage you to take full advantage of these opportunities. Please feel free to contact the Office of Admissions for more information on joining the St. Dominic Savio community.