A Message from the Principal
May 31, 2020
Congratulations, Savio Class of 2020!
Eagles,
I hope you and your families are doing well on this Pentecost Sunday. May the Holy Spirit fill you with the fire of faith and hope as we continue to navigate the COVID-19 pandemic and work to restore a sense of normalcy in our everyday lives.
Speaking of these Cardinal Virtues, the blessing of the opportunity to celebrate our Baccalaureate Mass at St. William Catholic Church on Friday and the amazing weather that allowed us to hold our Graduation on the Savio practice field certainly went a long way to toward giving us a sense of faith and hope. Thanks be to God for the beautiful ceremonies in which we celebrated Savio's Class of 2020. In spite of all that has transpired as a result of the COVID-19 pandemic, Savio's Seniors, their families, and our faculty and staff were able to gather as a community of faith and learning in thanksgiving to celebrate, congratulate, and bid farewell to the Class of 2020.
Congratulations, Savio Class of 2020!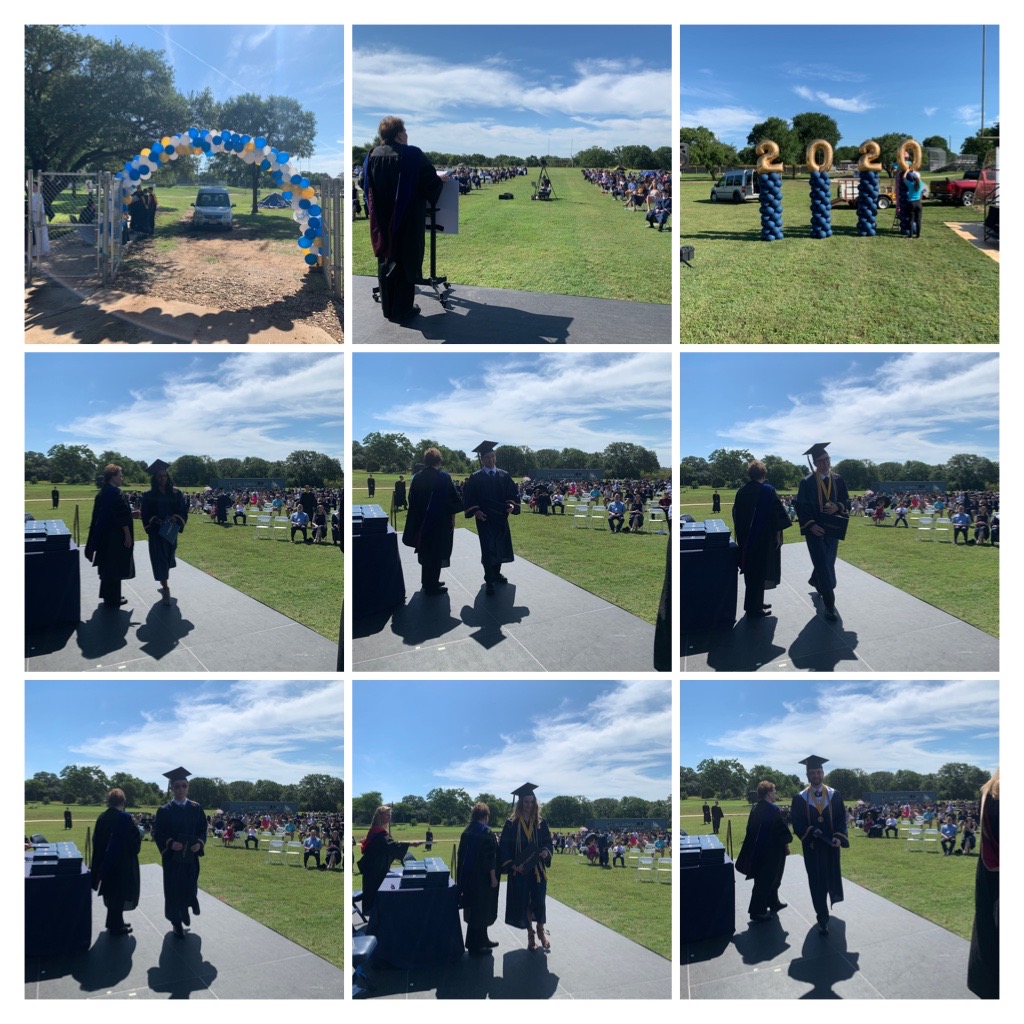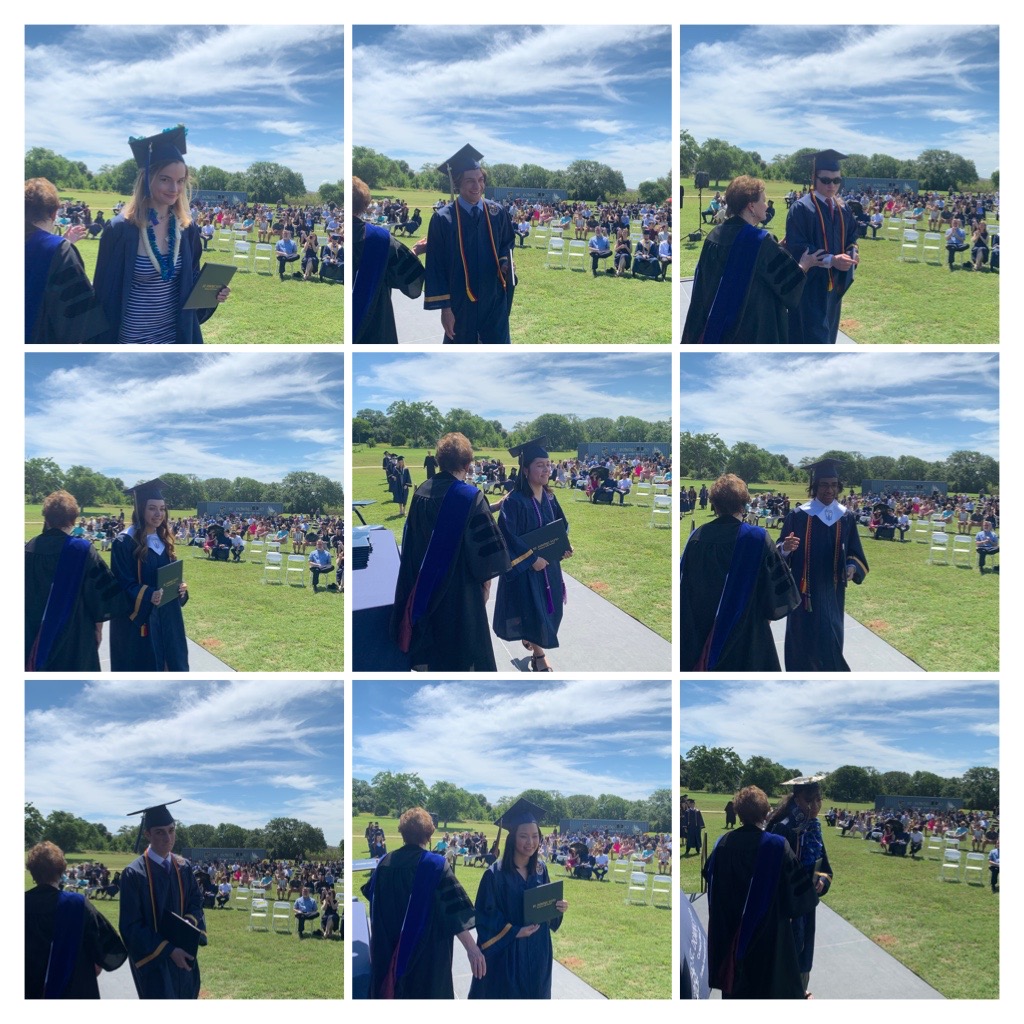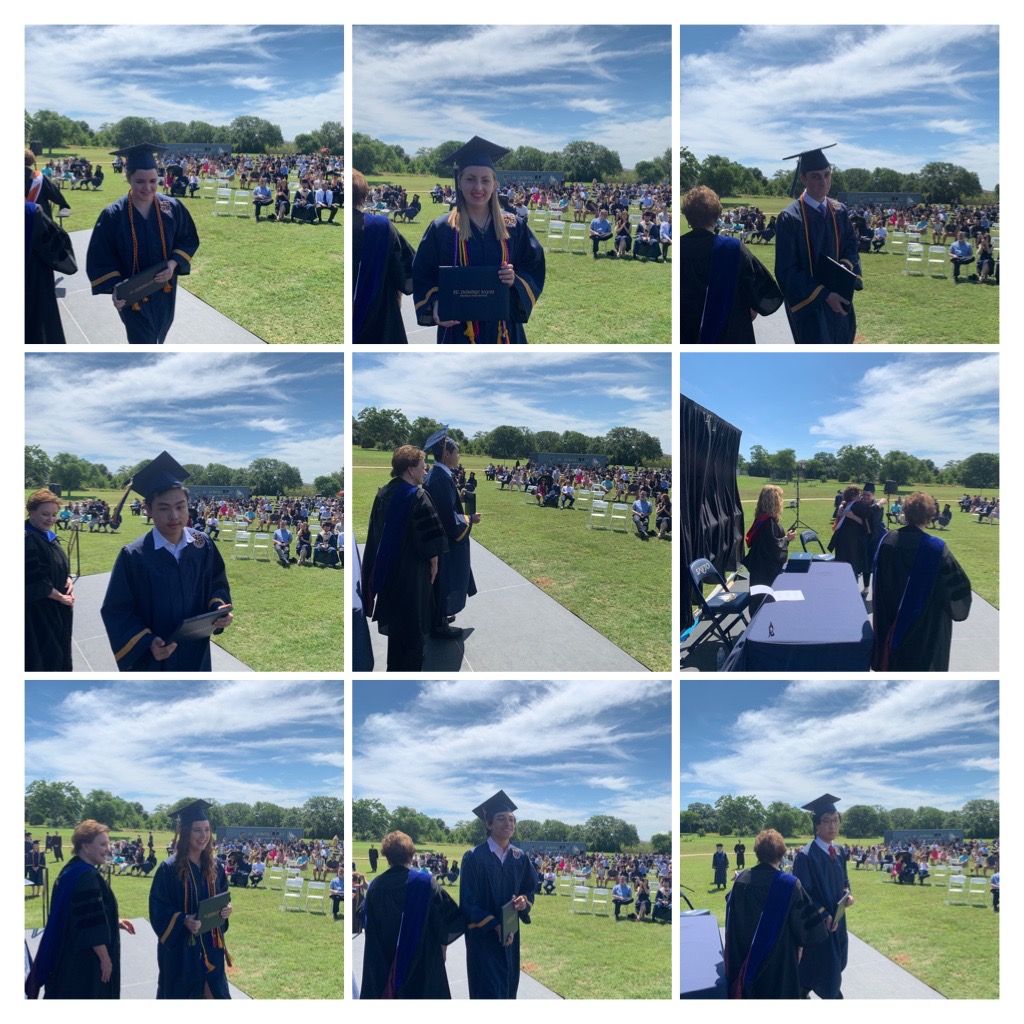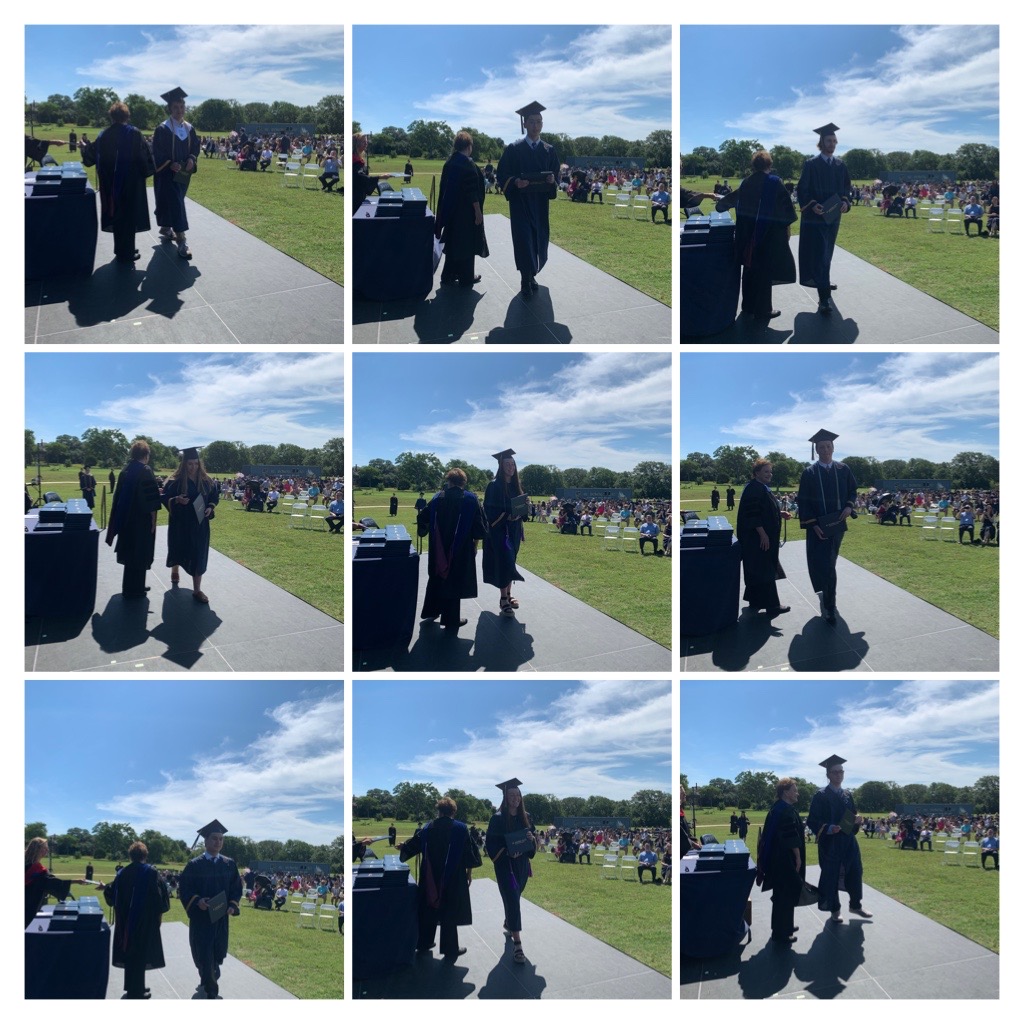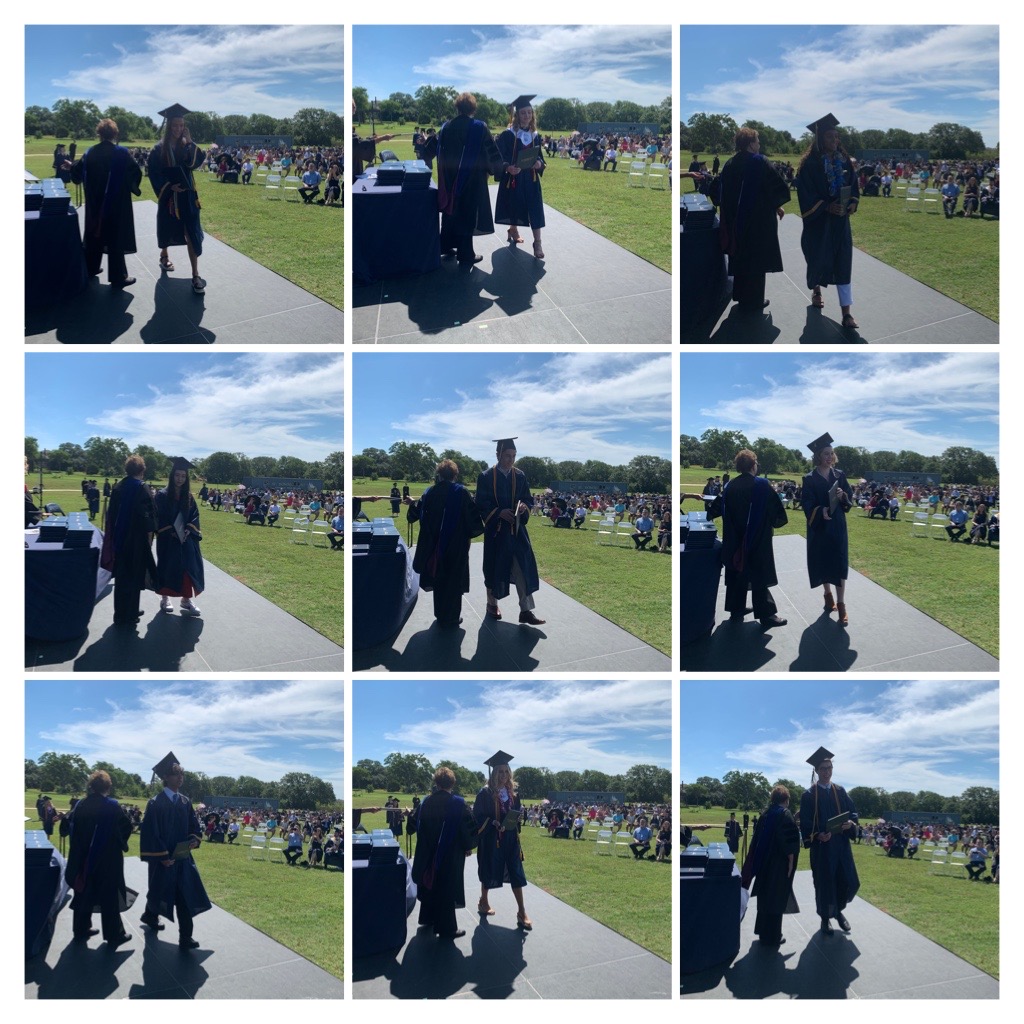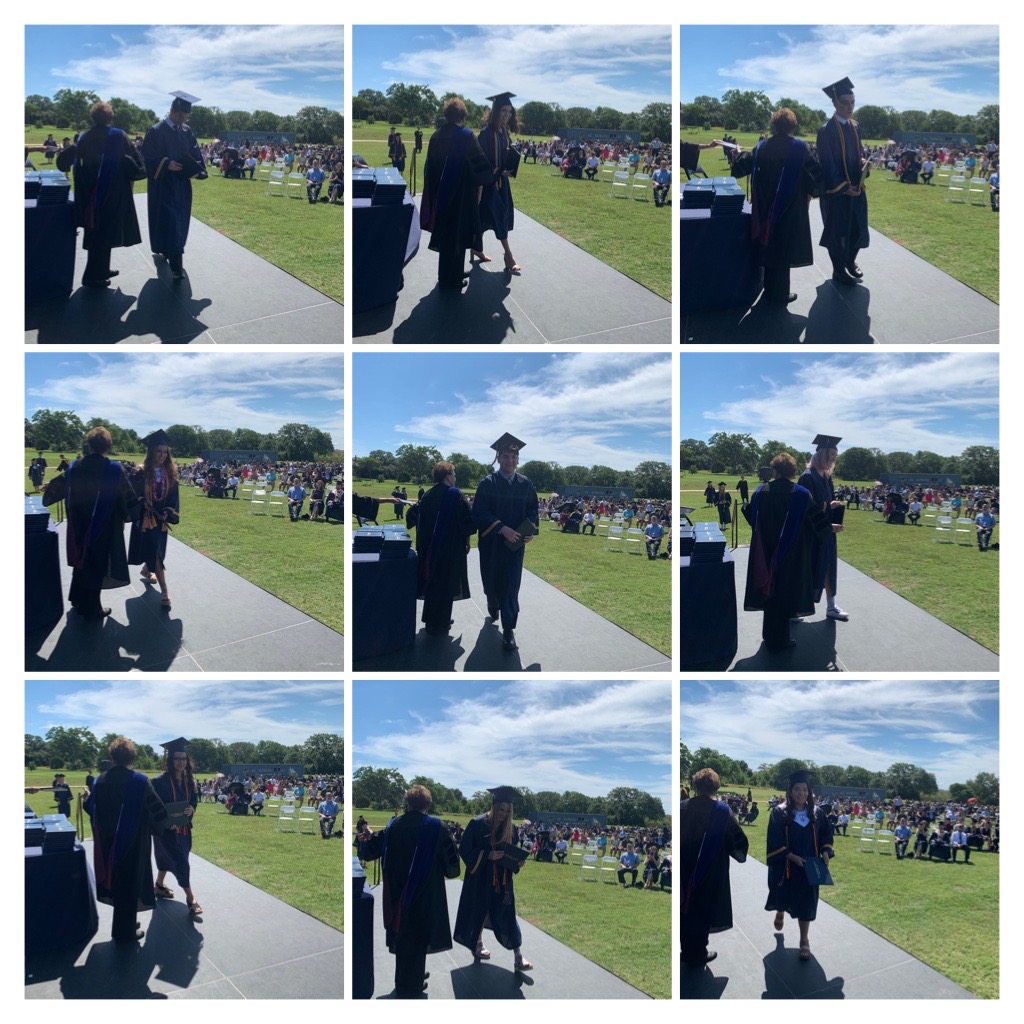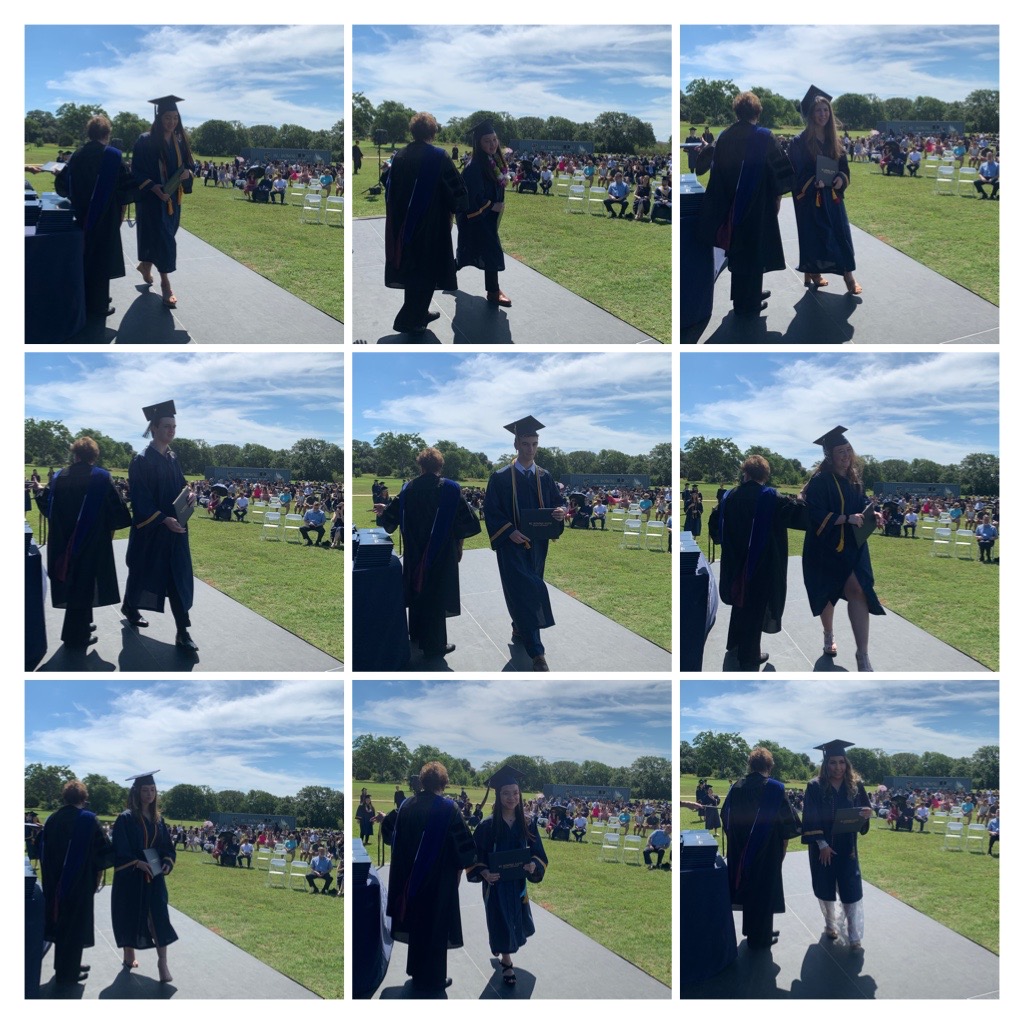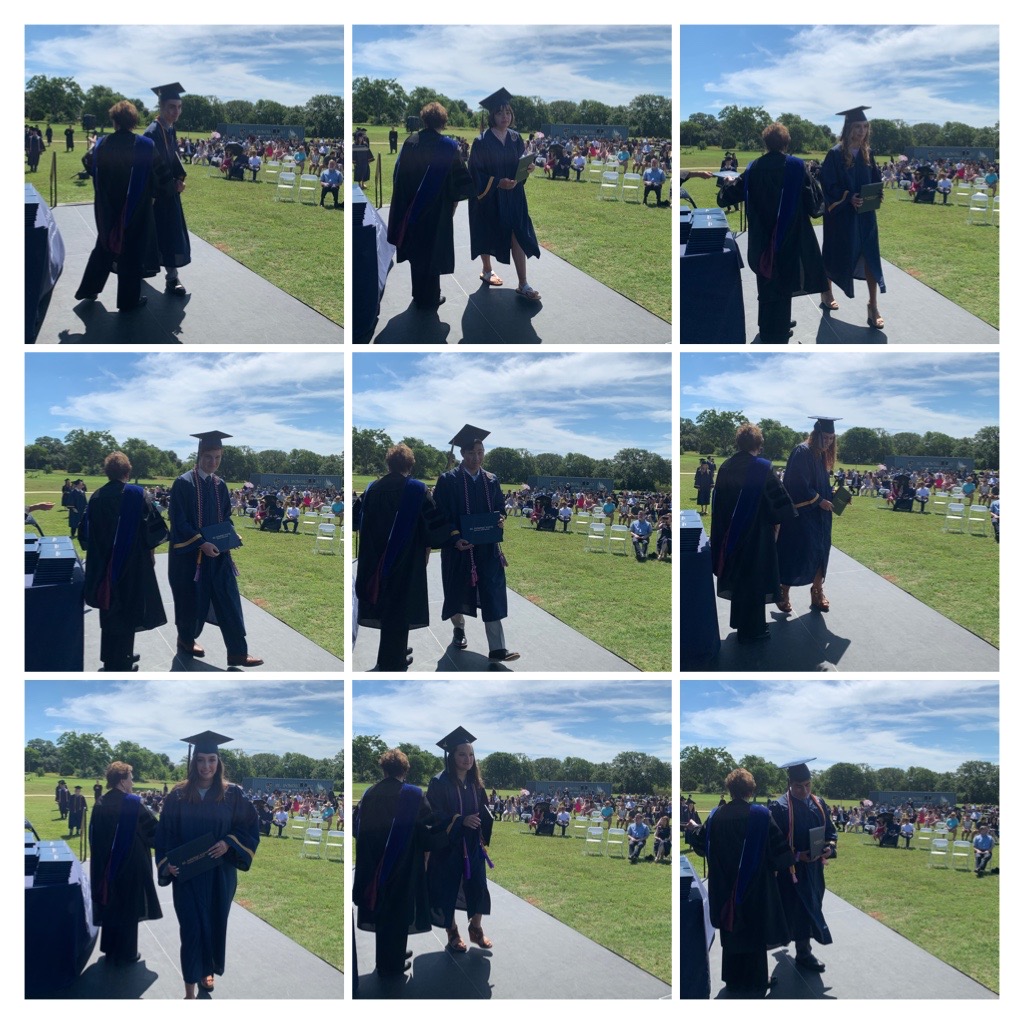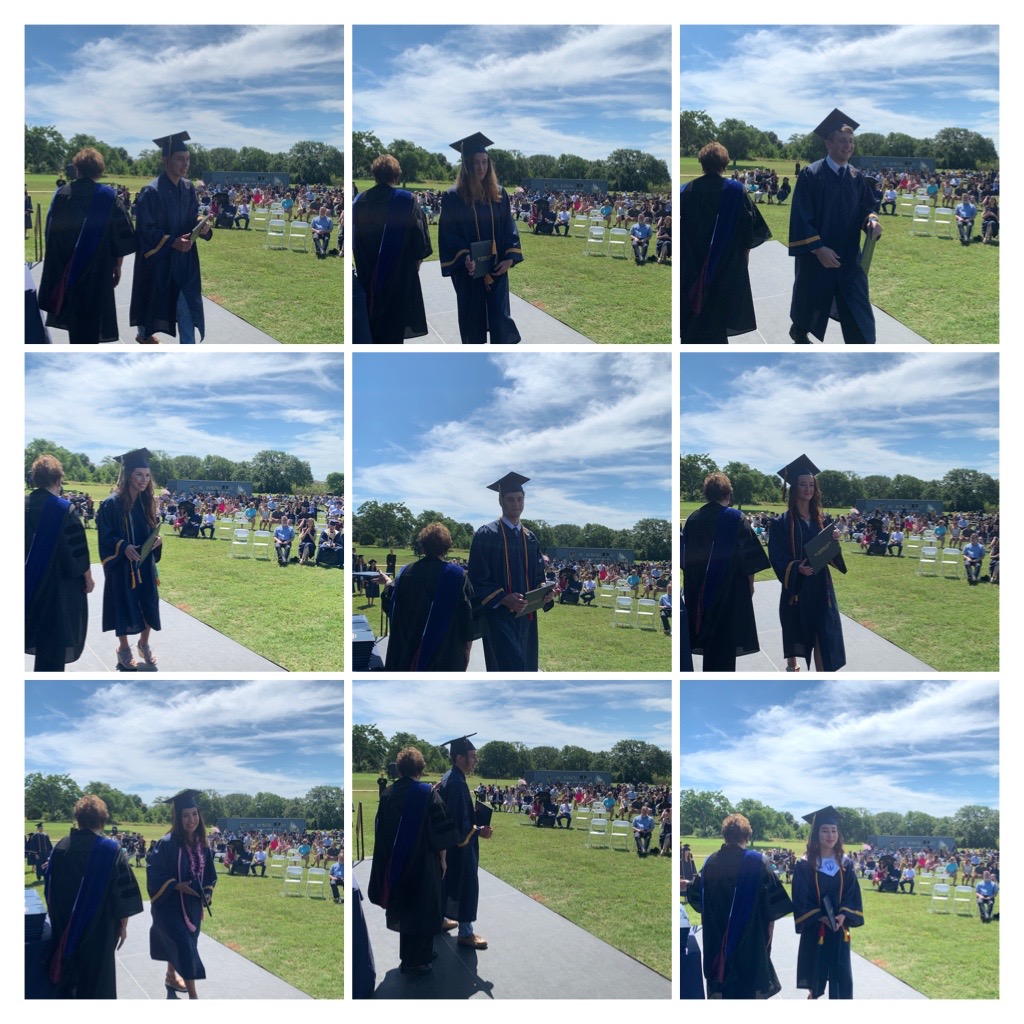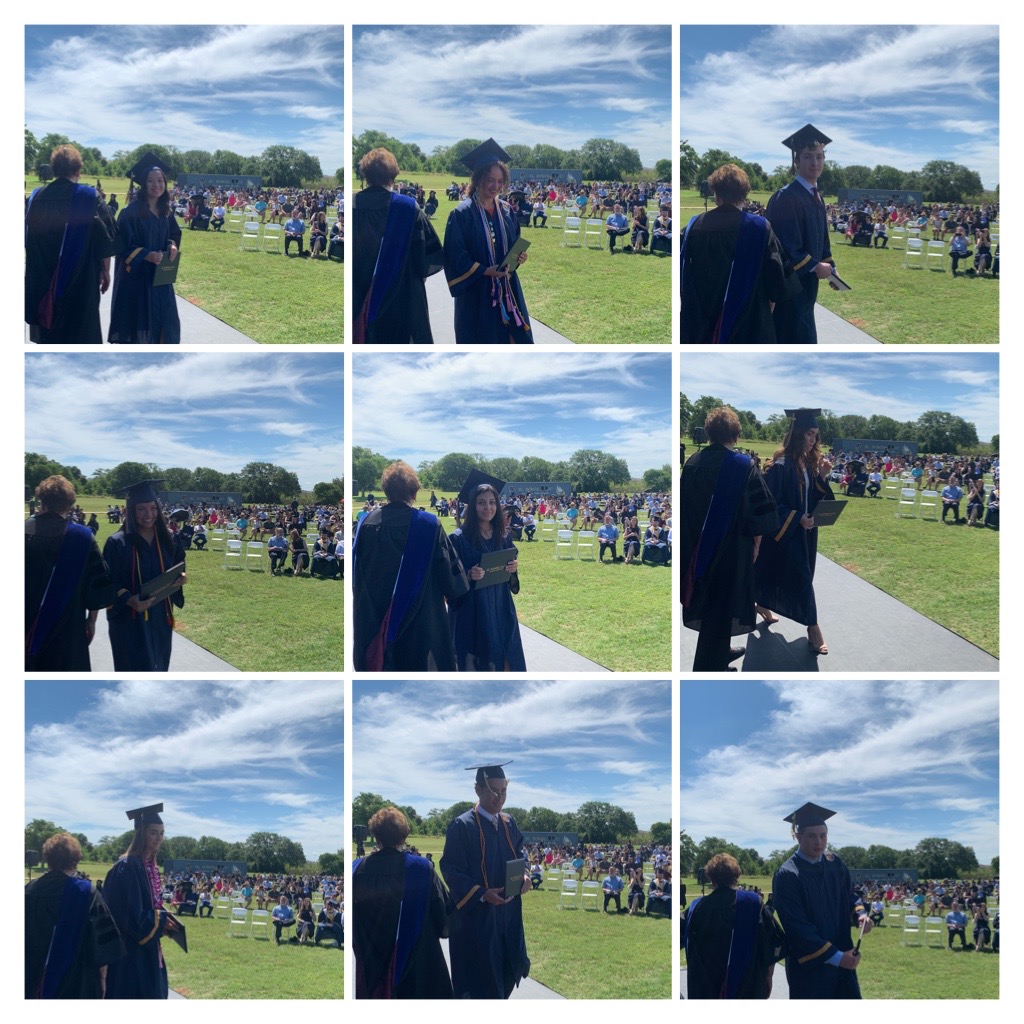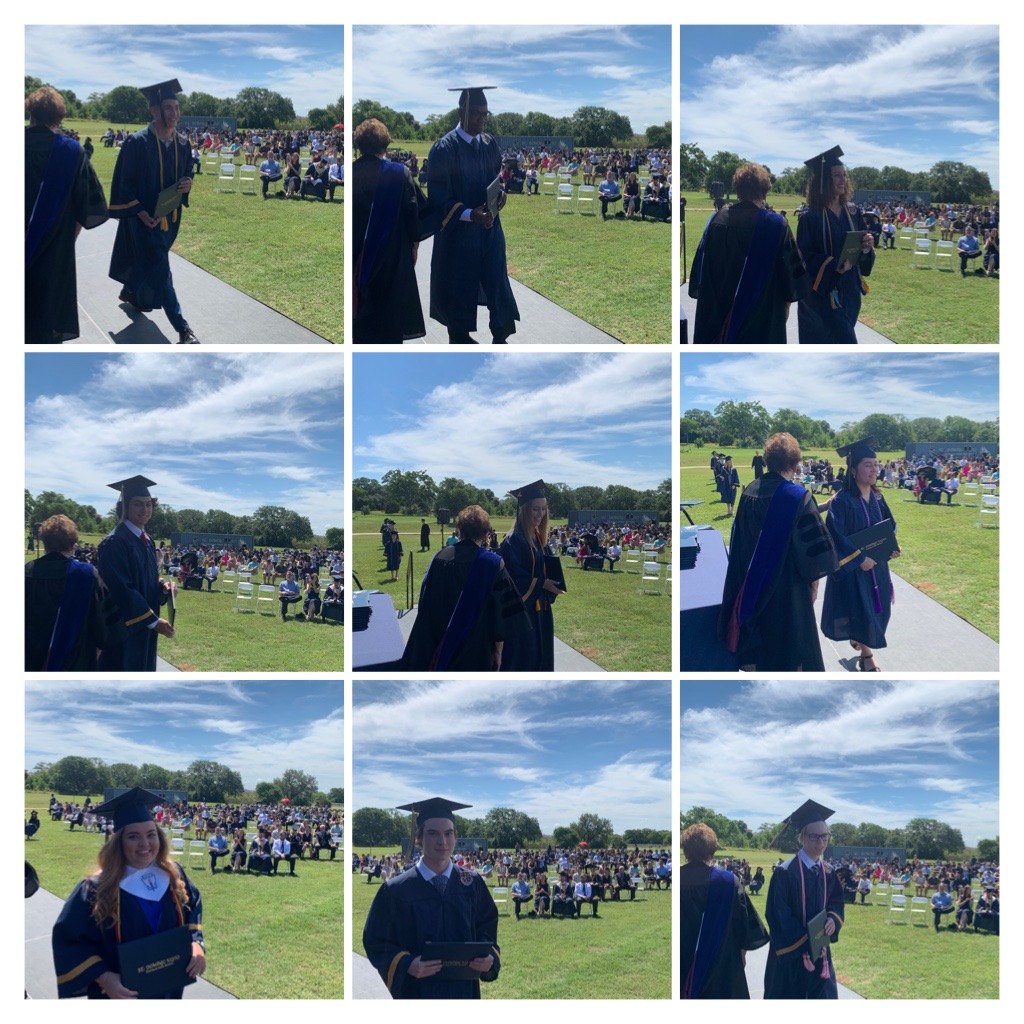 Thank you, Savio Community!
In the spirit of thanksgiving, I want to thank the Savio faculty, staff, students, and parent volunteers who made our 2020 Baccalaureate Mass and Graduation Ceremony possible. The hard work and perseverance of these individuals coming together as a community to marshal the human and material resources necessary for these celebrations certainly paid off and exemplified the spirit of service that upon which Savio is built. My sincerest thanks go out to these individuals.
ADMINISTRATION & STAFF PLANNING TEAM
Dr. Joan Wagner, President
Dr. Enrique Garcia, Principal
Patrick Goertz, Assistant Principal for Curriculum and Instruction
Stefanie Schiesser, Assistant Principal for Student Life
Alpa Brannam, Director of Development
Holly Bologna, Director of Admissions
Chris Molinar, Director of Technology
Chris Ochoa, Director of Faith and Minister
Jonithan Pendergrass, Director of Facilities
Lan Nguyen, Business Manager
Marina Glava, College Advisor
Barbi Guerra, Assistant to the President
Carmen Garza, Assistant to the Principal
Evie Cascarano, Office Administrator, Registrar
BACCALAUREATE MASS
CELEBRANT
Fr. Dean Wilhelm, St. Williams Catholic Church
ALTAR SERVERS
Noah Fox, Class of 2022
Nathan Lewis, Class of 2021
Gabe Phipps, Class of 2021
Michael Snyder, Class of 2021
HOSPITALITY MINISTERS
Evie Cascarano
Dr. Enrique Garcia
Ann Marie Girardot
Alanna Heyl
Chris Ochoa
Jessica Ochoa
Bea Pojman
Stefanie Schiesser
Dr. Joan Wagner
Sylvia Wood
EXTRAORDINARY MINISTERS OF HOLY COMMUNION
Alanna Heyl
Chris Ochoa
Jessica Ochoa
Stefanie Schiesser
Dr. Joan Wagner
Sylvia Wood
LECTOR
Angela Herridge, Class of 2020
PRAYERS OF THE FAITHFUL
Luke Wagner, Class of 2020
CANTOR
Sabrina Mari Uriegas, Class of 2015
PIANIST
BACCALAUREATE MASS PROGRAM
MASS SCRIPT
Chris Ochoa
Jessica Ochoa
GRADUATION CEREMONY
DIPLOMAS, SENIOR PACKETS, MEDALS, & AWARDS
TRANSCRIPTS
Patrick Goertz
Marina Glava
Evie Cascarano
Louise Swain
Joyce Mink
GRADUATION PROGRAM
SENIOR REFUNDS
Evie Cascarano
Lan Nguyen
AUDIO VISUAL
Chris Molinar
Jonithan Pendergrass
Lane McCall, Beverly Boy Productions
Javier Prado, Instant Decibels
GRADUATION SCRIPT
Carmen Garza
Celeste Robbins
Marina Glava
Stefanie Schiesser
Dr. Enrique Garcia
STAGE & CHAIRS SETUP
Jonithan Pendergrass
Alpa Brannam
Barbi Guerra
Chris Tovar, Tovar Construction Company
Carmen Garza
Archie Gall
Patrick Goertz
Pedro Martinez
Sebastian Martinez
Stephen Owens
Danellie Young
Gabe Young
FIELD LINING
BALLOON ARCH AND PILLARS
Neil Family
Stefanie Schiesser
Avery Schiesser
GRADUATE & FAMILY SEATING
Holly Bologna
Steve Farris
DIPLOMA DISTRIBUTION
Dr. Joan Wagner
Marina Glava
GRADUATE AND FAMILY CHECK-IN
Evie Cascarano
Sister Katharine Rose
Lan Nguyen
USHERS
Ann Marie Girardot
Alanna Heyl
Sister Katharine Rose
Louise Swain
Ben Willey
Paul Winkeler
Alanna Heyl
Louise Swain
Sister Victoria Marie
Ben Willey
Ann Marie Girardot
PHOTOGRAPHY
SECURITY
David Rodriguez, TX2 Security
Links for Baccalaureate Mass and Graduation
A special "Thank You" goes out to Mrs. Schiesser, Mr. Goertz, Mr. Molinar, Mr. Pendergrass, Mr. Ochoa, Mrs. Garza, Mrs. Cascarano, Mrs. Nguyen, and Mrs. Ochoa who served as the virtual and face-to-face hub of Baccalaureate Mass and Graduation planning. May God repay your generosity tenfold.
Thank you as well to Misty Poe, Superintendent of Schools for the Diocese of Austin, for attending the Graduation Ceremony, and joining us on stage to congratulate our Graduates.
Lastly, my apologies to anyone I missed in thanking. This has been such an incredible journey, and we couldn't have completed it successful with so many people helping and praying for us.
God bless, protect, and guide Savio's Class of 2020 as they go forth from Savio to pursue their future endeavors. Remember, graduates, no matter where or how far you go, Savio will always be your home, and you are always welcome. Go forth and continue your journey as servant leaders in the image of Christ, and thank you for making every day a great day to be an Eagle!
Blessings,
Dr. Garcia