A Message from the Principal
April 11, 2021
Eagles,
Good afternoon, and Happy Divine Mercy Sunday. May you and your families experience our Lord's mercy and love today and always.
---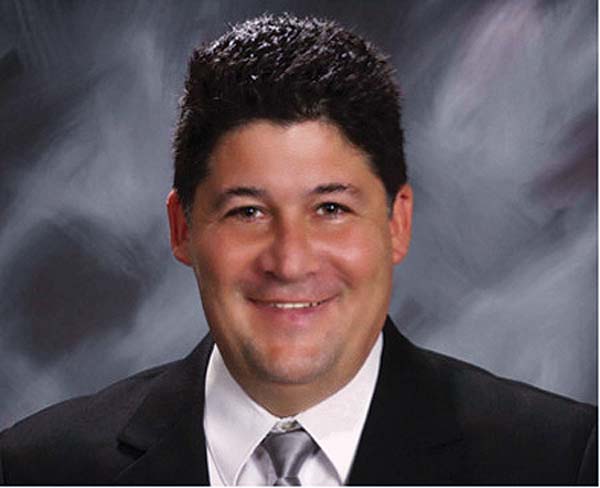 ---
On this Divine Mercy Sunday, I am pleased to announce that Tim Cullen has been selected as the new President of St. Dominic Savio Catholic High School and Holy Family Catholic School. A product of Catholic schools, Tim began his career as a Special Education teacher before moving on to County Administrator and District Administrator roles at schools in Ohio. He later became Superintendent of K-12 Bishop Hoffman Catholic School in Fremont, Ohio before taking on the Head of School position at K-12 St. Anthony School in Maui, Hawaii.
"I am excited and blessed to be chosen to lead St. Dominic Savio Catholic High School and Holy Family Catholic School. These outstanding schools are growing in enrollment, faith, and opportunities for every student that walks through the halls each day. A great future awaits, and I am prepared and eager to be a part of it." Tim Cullen
Tim earned his Bachelor's in Education from Bowling Green State University and his Master's in School Administration from Azusa Pacific University. He brings with him a background as a collaborative leader who successfully merged organizational cultures and built strong constituent relationships that enabled school communities to be successful and flourish. Transforming two Catholic school systems into comprehensive and successful K-12 programs provided Tim with direct, hands-on experiences in developing connections, celebrating successes, and building a thriving future for the schools working with Pastors, Boards, staff, students, and families.
"This is a remarkable time in our history and for Catholic schools. We have an opportunity to find greatness through chaos by trusting God's plan and call to each of us. The Listen, Learn, and Lead philosophy provides opportunities to discern what is important, why it is important, and how to proactively plan for us to reach and exceed collaborative goals. My promise is to be visible and accessible for all staff as a living example of my confidence that we will be servant-leaders and minister-leaders for each one of our students." Tim Cullen
Mr. Cullen has been described as an institution-building leader who is filled with the Holy Spirit, committed to his faith, and loves to teach and administer in Catholic education. He is known for his enthusiasm, leadership, sense of humor, and deep faith.
Please join me in welcoming Tim Cullen to the St. Dominic community!
Blessings,
Dr. Garcia
Do nothing out of selfish ambition or vain conceit. Rather, in humility value others above yourselves, not looking to your own interests but each of you to the interests of the others. Philippians 2:3-4