About
St. Dominic Savio Catholic High School is a co-educational college preparatory school founded by the Diocese of Austin to prepare young men and women to become faith filled, visionary and inspirational leaders in service to the Church and the world.
OUR HISTORY
In 2002, Bishop Gregory Aymond authorized a feasibility study to determine if a Catholic high school in the north Austin area would attract sufficient demand and support to justify establishing one. Following a comprehensive effort to gather and analyze the demographic data, a Steering Committee was established and the land was purchased. Soon after, a case statement for the Capital Campaign was developed which outlined the need for the school and the plans for construction.
On October 12, 2008, construction commenced on St. Dominic Savio Catholic High School. Phase one of construction included 83,690 square feet of new construction, housing 13 classrooms, two science learning centers with laboratories, a computer learning center, a library/media center, a fine arts suite and art studio, a gym, administrative offices, a conference room, student health and teachers' work suites and three leveled athletic fields. The school opened in the fall, 2009 and has grown quickly from 86 students to over 390 students in eight years.
OUR PATRON SAINT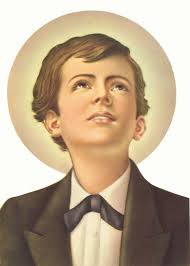 As a teenager, Dominic Savio was described by Pope Pius XI, as "small in size, but a towering giant in spirit." Dominic Savio was born on April 2, 1843, at San Giovanni di Riva, near Turin, Italy. Dominic was one of ten children born to Carlo and Birgitta Savio. A prayerful and promising student of St. John Bosco, Dominic was an ordinary young person with an extraordinary love of God. Unfortunately, Dominic died from tuberculosis on March 9, 1857. He was canonized on June 12, 1954.
Dominic was an example of childhood holiness. He was nourished by the sacraments and held firm to his Marian devotion. On a visit to Turin, John Bosco's mother commented to her son:
"You have many good boys, but none can match the good heart and soul of St. Dominic Savio. I see him often at prayer, staying after the others; every day he slips out of the playground to make a visit to the Blessed Sacrament. When he is in Church, he is like an angel living in paradise."
OUR STRATEGIC PLAN
The 2015 - 2018 St. Dominic Savio Catholic High School Strategic Plan was developed over a period of two years in collaboration with the school's administration, Board of Directors and Advisors, and the Strategic Planning Ad Hoc Committee. The document serves as a guide for decisions and planning and is periodically revised based on current issues. The Strategic Plan was developed after input from the faculty, staff and school parents and includes ten areas of strategic priority including:
Catholic Identity | Governance | Academic Excellence | Financial Management | Enrollment Management and Retention | Campus Life | Facilities and Grounds | Advancement and Marketing | Community Service | Alumni Relations
The administration of the school works to implement the Strategic Plan through program development and identifying annual goals that will help to accomplish its purpose. We invite you to review our Strategic Plan 2015 - 2018, with Annual Goals 2016-2017 & End of Year Assessments.
OUR SCHOOL CREST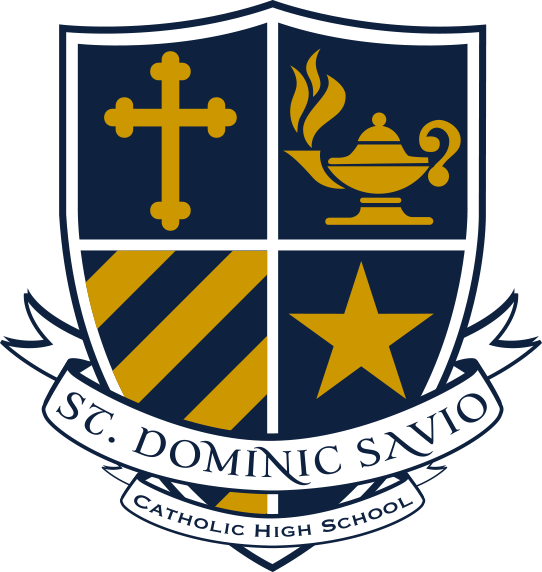 Our crest symbolizes our Core Values of faith, scholarship, and witness. The cross represents faith. The lamp represents wisdom gained from scholarship. The stripes represent discipline. The star represents Texas, the Lone Star State, and light. In order to witness faith, scholarship, and service, we need light.
"I am not capable of doing big things, but I want to do everything, even the smallest things, for the greater glory of God." ~ St. Dominic Savio