Campus News
Archives - January 2021
January 25, 2021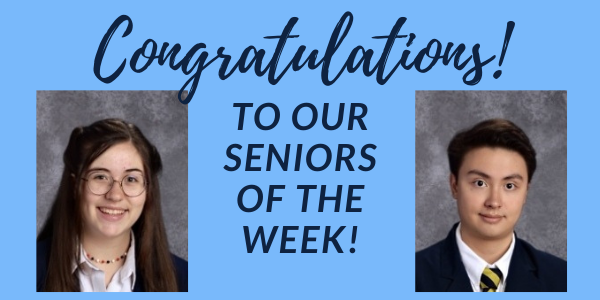 Our Senior Girl of the Week is Kristen. She is such an asset in Christian Outreach. She brings about such a great work ethic whether it is in Christian Outreach, Young at Heart Club or in the classroom. Her teachers are so impressed by the way she engages in classes even though she is participating in instruction online. Kristen is joyful in all that she does.
Our Senior Boy of the Week is JT. He is always one of the first students to arrive at Savio in the mornings. Each morning, he comes in and greets the admin on duty. He is kind and considerate to others and actively engaged in his classes. He is also fully engaged in Family on Fridays and this is greatly appreciated by his family members and teachers.
January 13, 2021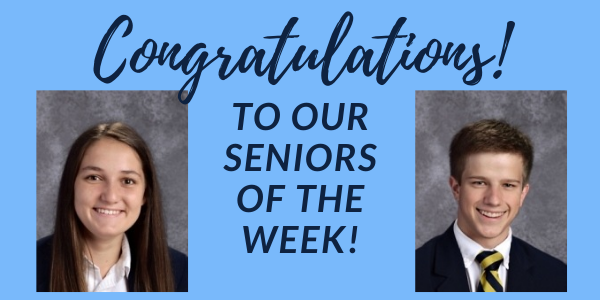 Senior Girl of the Week Sophie is always ready and willing to help with projects around Savio. She does it with a glad heart seeking absolutely no recognition. She is great in recruiting other students to help with big tasks. Her teachers really enjoy having her in class.
Senior Boy of the Week Michael stepped up to help with the Principal's Coffee for TIM Team, he is always actively involved in class discussions and is constantly helping other students with academic needs. He comes into school each morning with a smile on his face and is a pleasure to be around.