Campus News
Archives - December 2020
December 14, 2020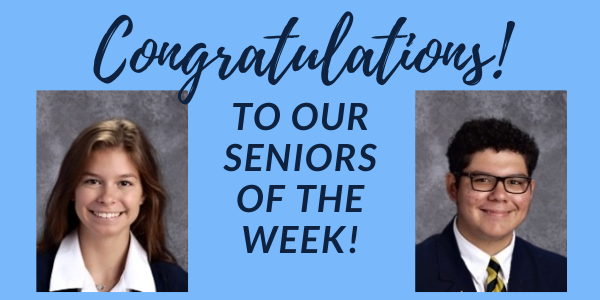 Senior Girl of the Week Ella is involved in so many things at Savio and does each one of them with a very selfless heart. She is organized, intentional and authentic in the way she serves our school and others. She also loves sharing her Savio spirit with others.
Senior Boy of the Week Marcus is so kind and always willing to help when needed. He goes out of his way to say hello to everyone and always has a positive attitude in all that he does. He is so helpful as a member of TIM team and does everything with a Christlike heart.
December 07, 2020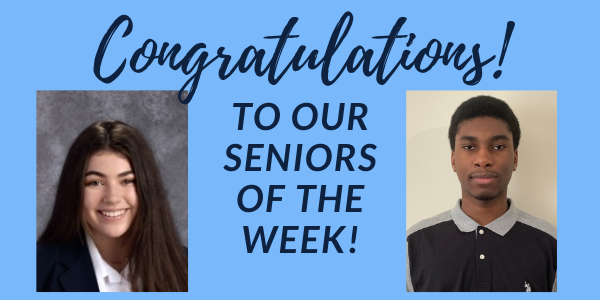 Our Senior Girl of the Week is Morgan! She always seems to have a smile and positive attitude when interacting with other people. She is considerate of others. When she organized the blood drive, she not only orchestrated the day, but also took the time to sit with anxious students and adults while they were donating blood.
Our Senior Boy of the Week is Sean! He is new to Savio this year and has already made such a positive impact on multiple students and faculty members. Teachers say Sean is a great student who puts in extra effort consistently, and has great "online" participation. He's been a hard worker from the beginning. Students who have had the chance to meet Sean say he is "Awesome and super sweet!"