Campus News
Archives - September 2019
September 04, 2019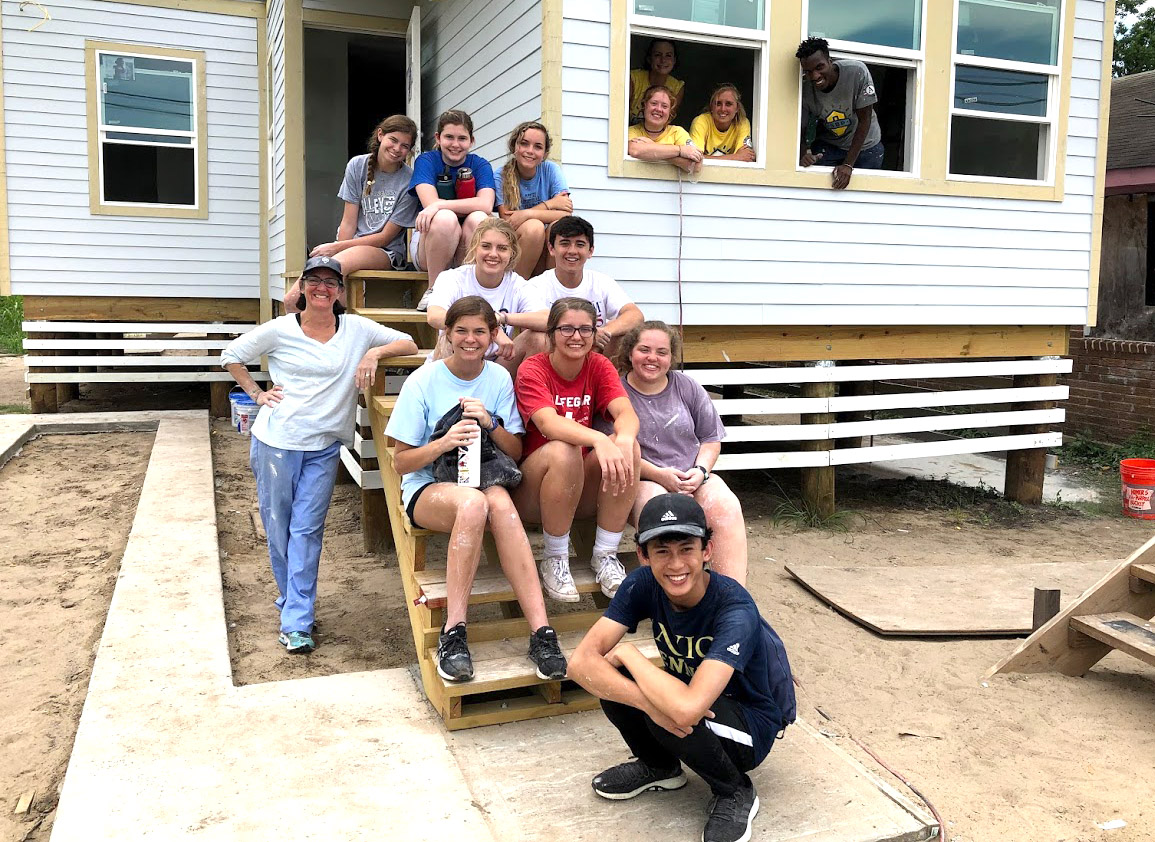 This summer in June, a group of 18 St. Dominic Savio Catholic High School students and four chaperones were split into two different groups. They participated in the Catholic Heart Work Camp as the annual mission trip. The students traveled to New Orleans where daily mass was held, along with praise and worship in the evenings, and most importantly, the community of New Orleans was served. One group spent the week at the Boys Hope Girls Hope organization and the other group assisted with the SBP organization.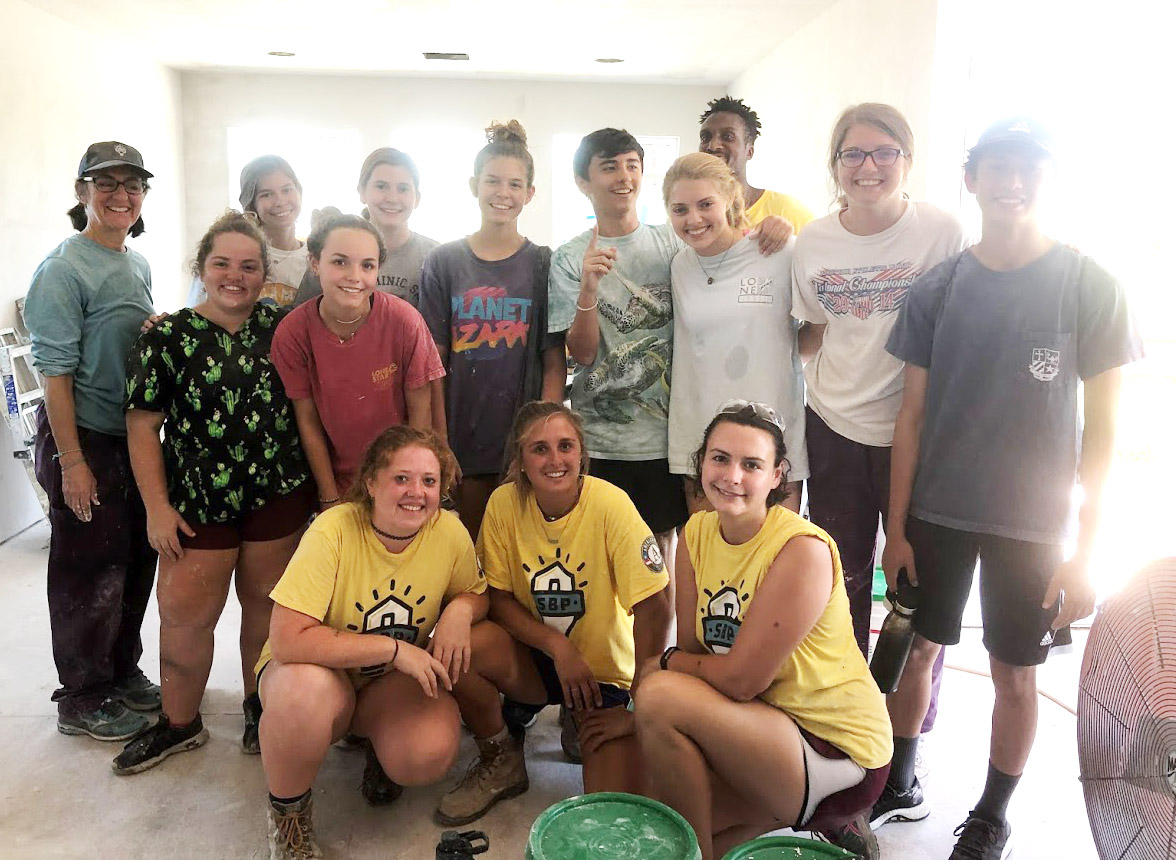 Traveling between the two sites along the scenic avenues of New Orleans, the dedicated Savio volunteers assisted with various projects that the agency needed, such as power washing the exterior of homes, cleaning the inside shelves, reorganizing hurricane relief bags, washing window screens, repairing fences, and repainting ramps. The students also worked on the landscaping such as mulching and hedge trimming.
Competitive games of basketball ensued after students helped fix a basketball hoop, and enjoyed sharing baseball tips and lunch conversations around plates of Louisiana home cooking. The work being performed by Boys Hope Girls Hope was a blessing and learning opportunity for a week with Savio service-minded and compassionate students.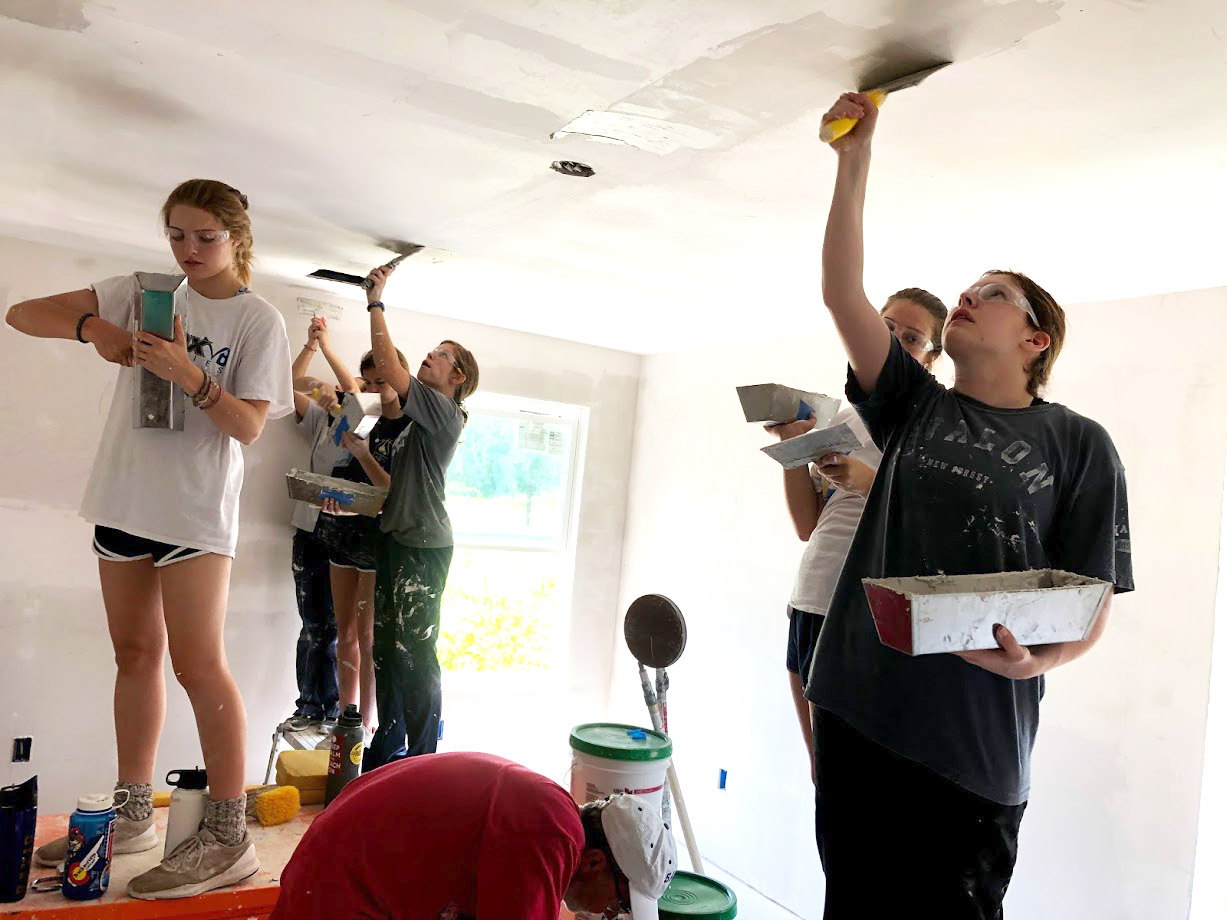 Those that went to SBJ assisted with rebuilding homes from hurricane Katrina. Guided by AmeriCorp volunteers, the group of students worked on smoothing and sanding seams of the sheetrock for four days. After smoothing, another coat of mud was applied to the seam. The students worked diligently in conditions without air-conditioning and completed their tasks beyond expectations of the AmeriCorp volunteers.
Through the experience, the students not only worked to help build a house but were introduced to the AmeriCorp organization and its mission to help others. The students also developed contacts with the organization working for Harvey relief in Houston with the hope of working with them again in the future.
St. Dominic Savio Catholic High School is located in northwest Austin, Texas, in an active and thriving community. Savio is a college preparatory school, to prepare young men and women to become faith-filled, visionary and inspirational leaders in service to the Church and the world. St. Dominic Savio offers a faith experience that encourages students to reach their full potential as caring, conscientious, and moral servant leaders. The vision is "Forming Servant Leaders in the Image of Christ." For any questions, please contact the Director of Communications, Cristina Mares-Almanza, by email: cmares@saviochs.org.