Campus News
Archives - March 2019
March 01, 2019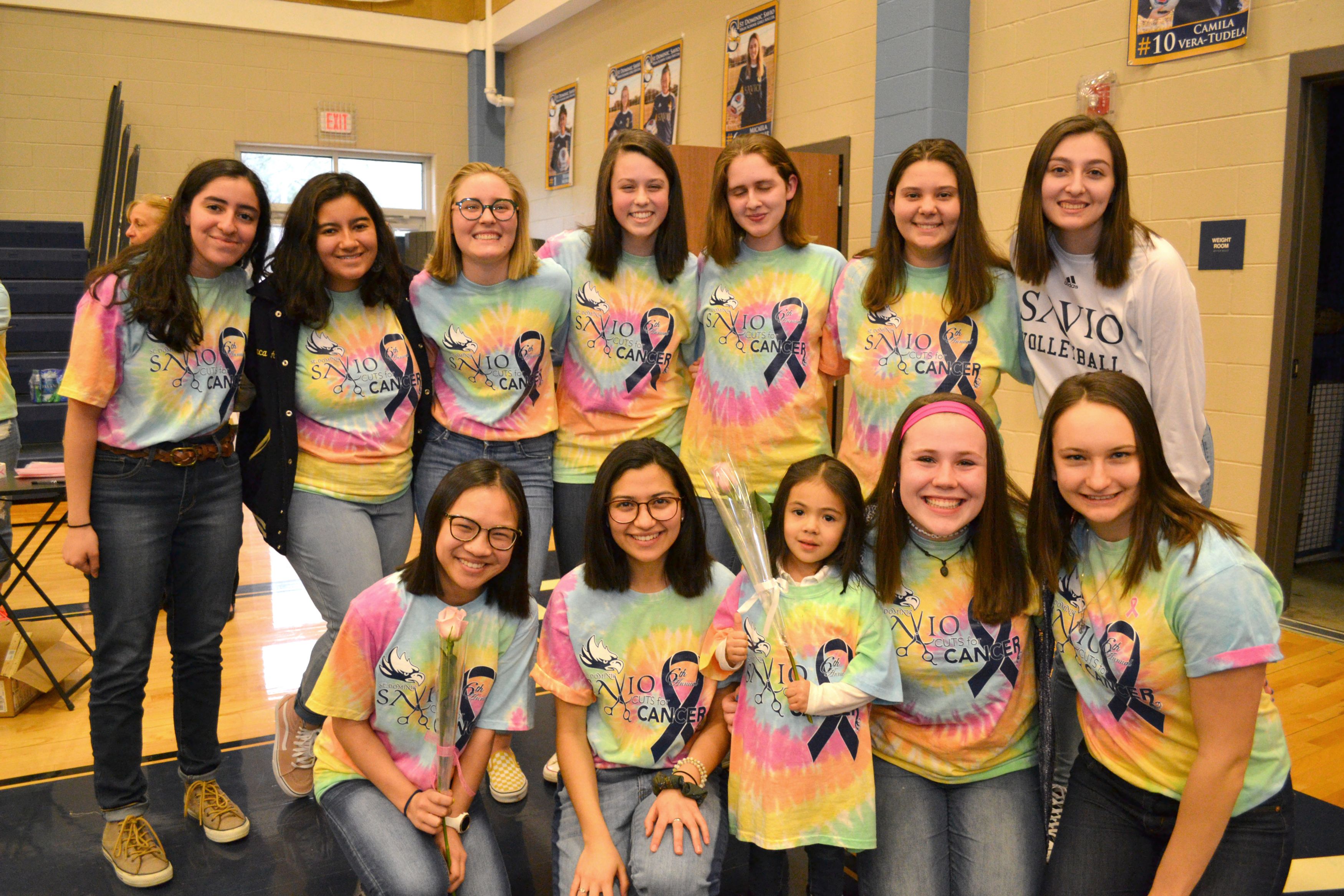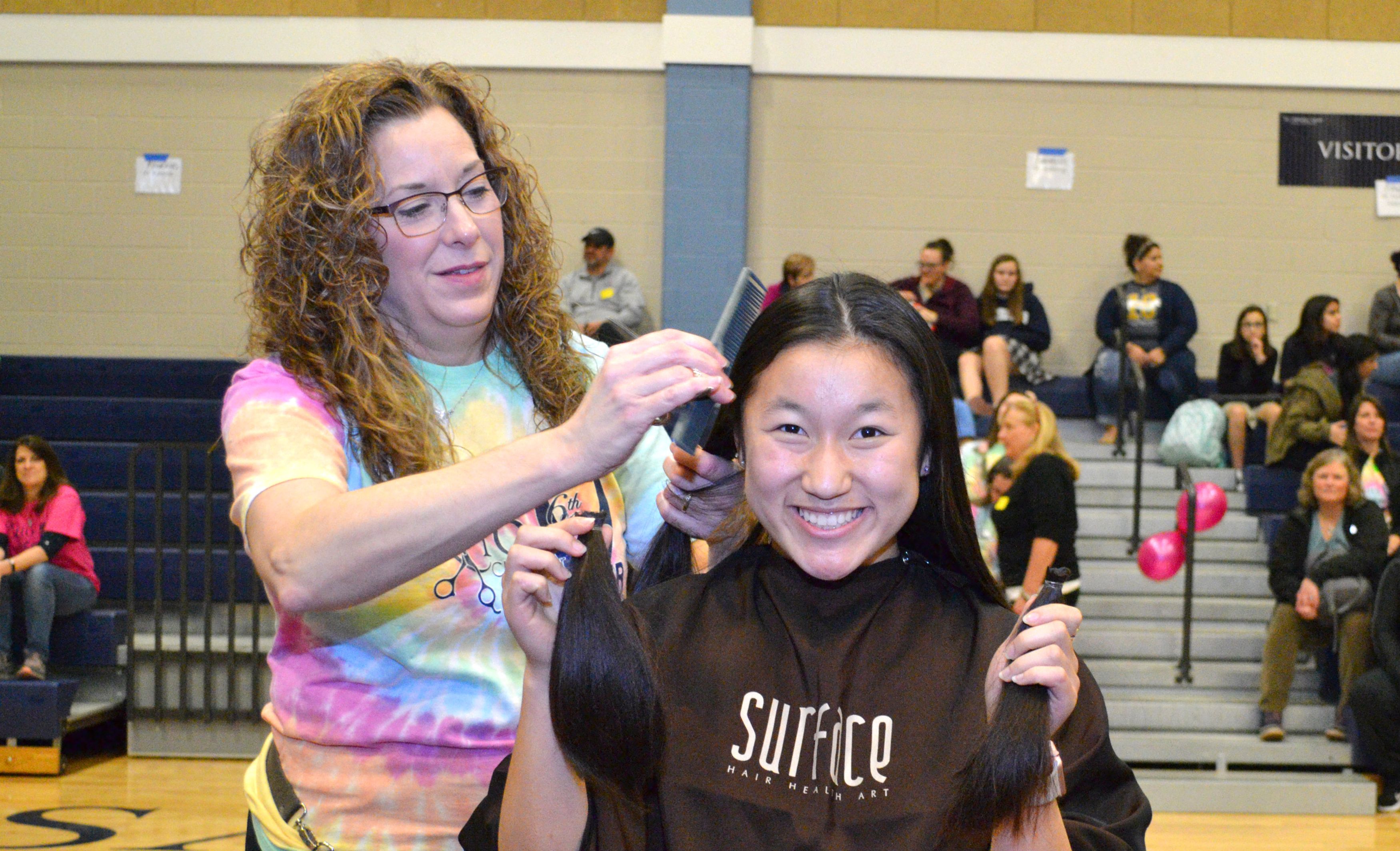 The 6th Annual Cuts for Cancer event on Friday, February 22, 2019, was a success! St. Dominic Savio received a total of 163 ponytails that included the community, faculty, and students combined! All 163 ponytails were donated to Children With Hair Loss, an organization that provides human hair replacements at no cost to children and young adults facing medically-related hair loss. Read more on the Children with Hair Loss Website.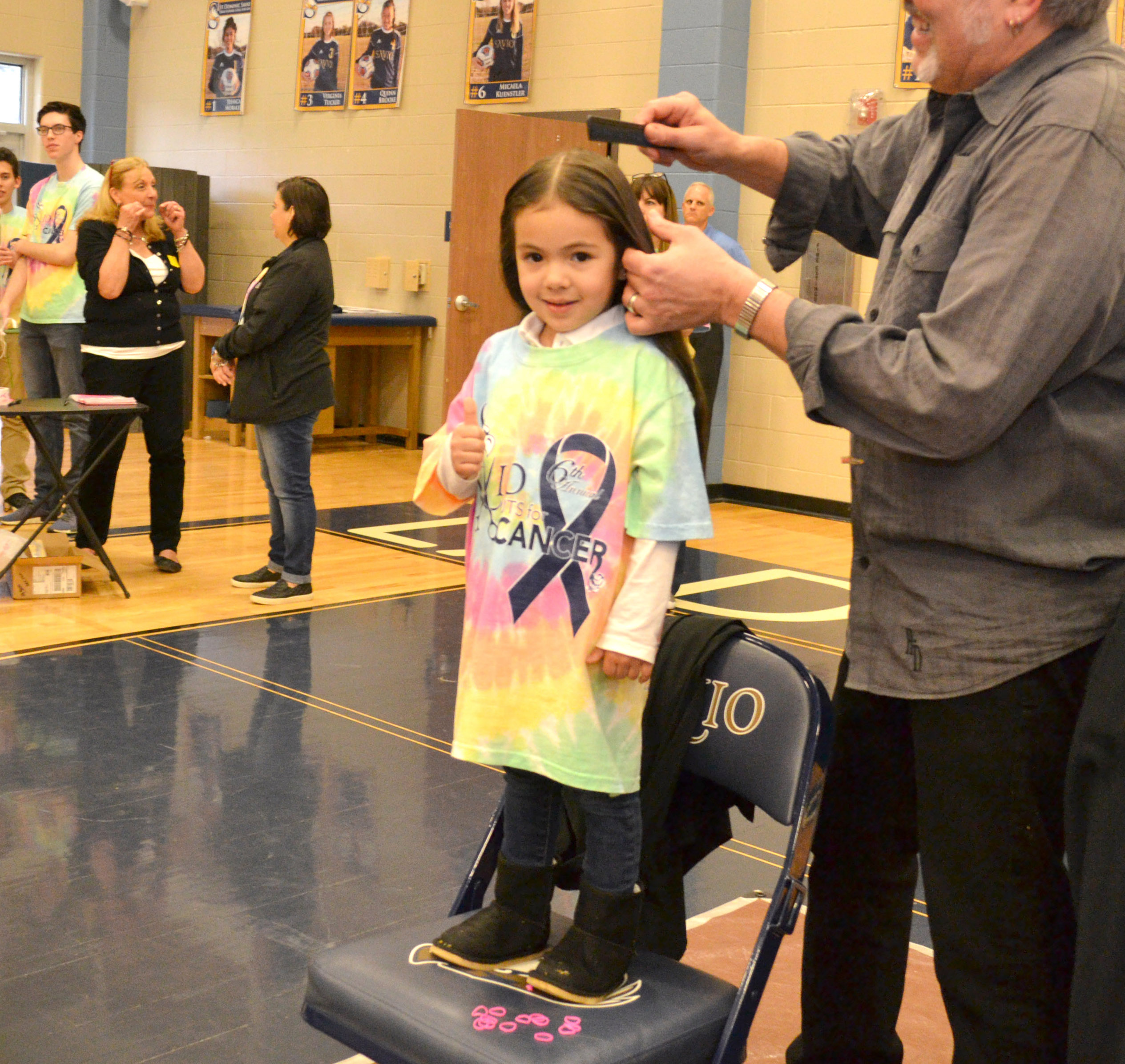 A total of $2007 was donated at the event to be given to St. Jude Children's Research Hospital to help fund childhood cancer research. The youngest ponytail donor this year was just four years old. This year, there were two people that shared how cancer has impacted their lives. We especially thank the speakers, Mr. Frank Alvarez, and Ms. Josie Kleypas. Dr. Garcia read the Proclamation from the Mayor from the City of Austin, Steve Adler.
The Proclamation
Be it known that Whereas, This annual event marks the 6th year that the St. Dominic Savio community has come together to donate hair to Children With Hairloss. These ponytails are used to make real-hair wigs for children undergoing chemotherapy, and
Whereas Savio Cuts for Cancer began five years ago to honor Thea Williams. Thea's daughter, Amira was best friends with a Savio former student, Brooke Ellis. Savio Cuts for Cancer was born as a way to support Amira and honor Thea's memory, and all others affected by cancer; and
Whereas This year's event honors those who have been affected by breast cancer; young and aged, living or passed; They are real everyday heroes.
Now, therefore, I, Steve Adler, Mayor of the City of Austin, Texas do hereby proclaim February 22nd, 2019 as Savio Cuts for Cancer Day in Austin, in witness whereof, I have hereunto set my hand and caused the seal of the City of Austin to be affixed this 22nd Day of February in the Year Two Thousand Nineteen. Signed by Steve Adler, Mayor, City of Austin
Thank you to everyone who supported the event. The impact of all those that participated with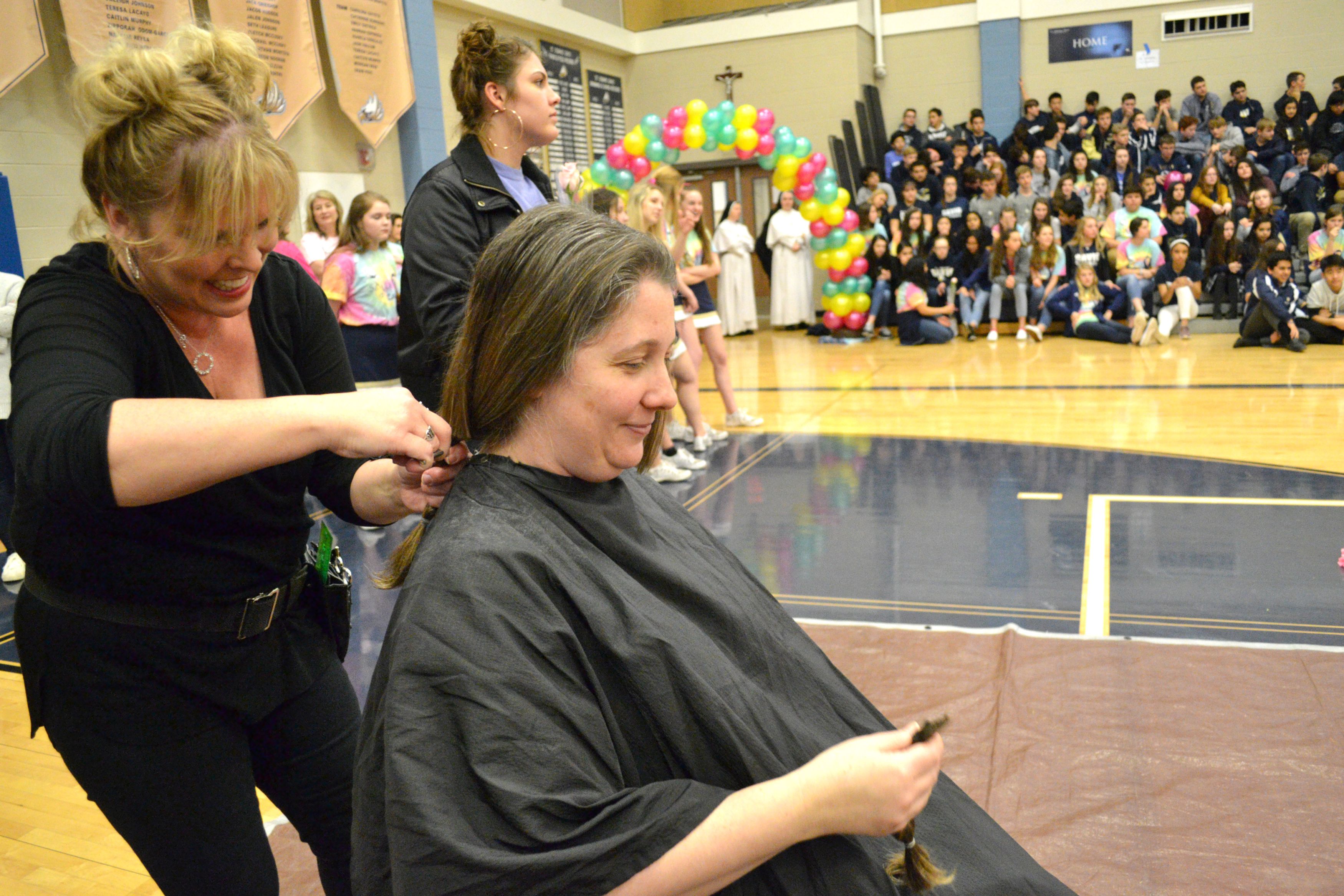 donating hair, buying shirts, and volunteering to make the event possible, truly reveals the heart of the Savio community. Every year the event brings awareness and unity around the topic of cancer.
Over the last six years of hosting Cuts for Cancer, a total of 590 ponytails have been donated from our community students and staff combined. The grand total that the school has donated to St Jude's Research Hospital is well over $10,000.
We look forward to hosting the 7th Annual Cuts for Cancer next February 2020 and we encourage all females to make a commitment to grow their hair to meet the minimum 8-inch benchmark needed to donate!
How did Cuts for Cancer begin at Savio?
The Savio Cuts for Cancer was started six years ago by a Savio Class of 2014 Alumna, Brooke Ellis, to honor the mother of her best friend, Ms. Thea Williams. Savio honored the memory of Ms. Thea Williams during the 5th annual Cuts for Cancer event last year. Learn More History.
About Thea Williams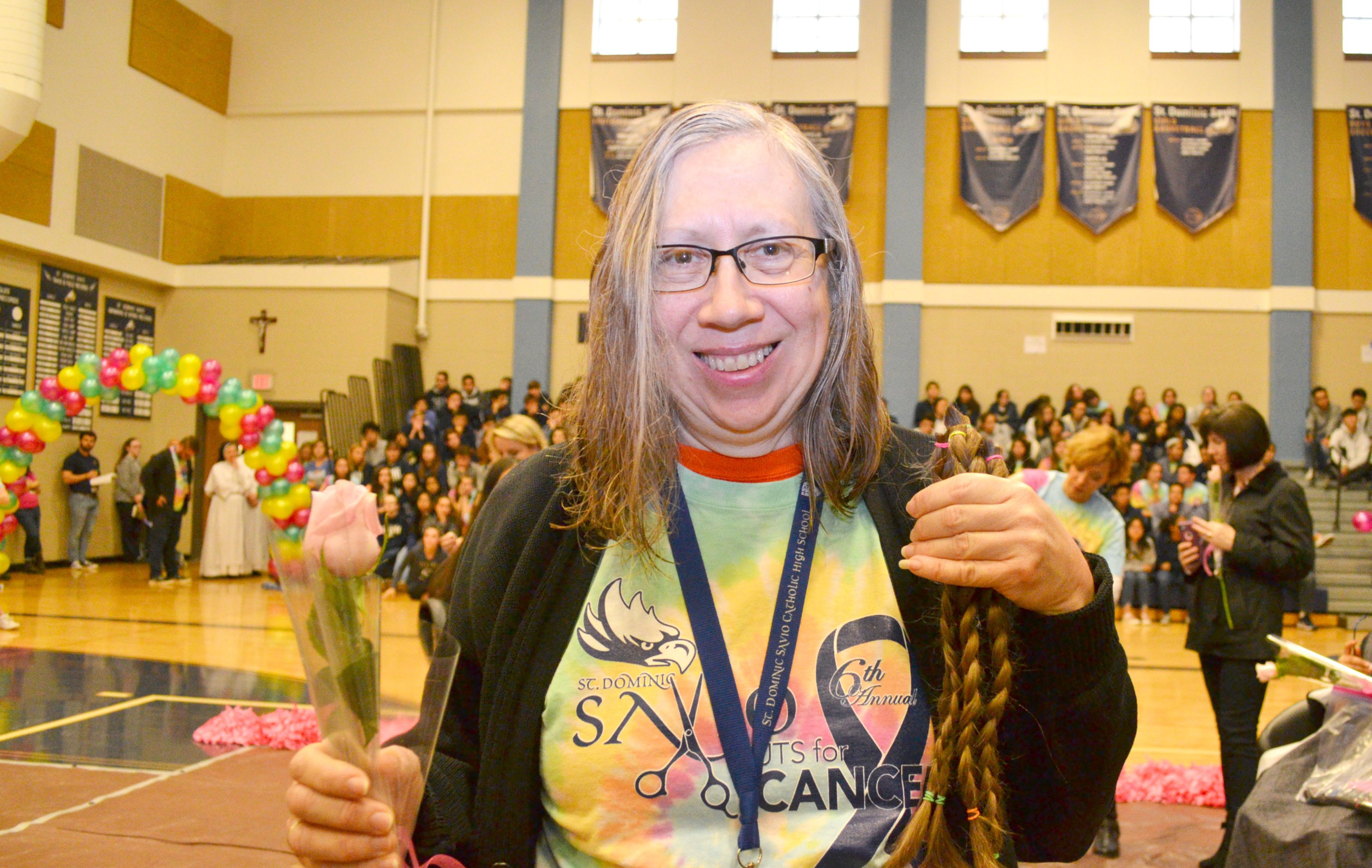 The legacy of love and devotion Thea Williams had to her family and friends will be forever cherished, especially by her two children, Khari and Amira. Thea attended Catholic schools and graduated from Highlands High School. Her love for journalism blossomed at a young age and she eventually went on to obtain a Bachelor of Journalism degree from the University of Texas at Austin. She later attended Northwestern University's Medill School, obtaining a Master of Science in Journalism. Thea spent the bulk of her career at KVUE-TV in Austin, Texas. She was a member of Alpha Kappa Alpha Sorority, Inc., Jack & Jill of America, Inc., the National Association of Black Journalists, and an active member of Holy Cross Catholic Church. Thea was a talented and accomplished journalist and was widely respected for her high standards and great compassion. However, Thea relished in the joy of being a mother and considered her role as Mom her greatest accomplishment.
Thea was a strong believer in education and she worked tirelessly to ensure that her children, and others' children, received the best education possible through her work as an educator, journalist, and mentor. Thea was gregarious and fun-loving, and "to know her was to love her." She was a devoted mother, a beloved daughter, a loving sister, a favorite niece, and a special friend to many. She will always be remembered for her unwavering faith in God, her smile, and her robust laughter. On September 29, 2010, after a courageous battle with cancer, Thea's journey on this earth came to an end and she went on to begin her new life with her Heavenly Father.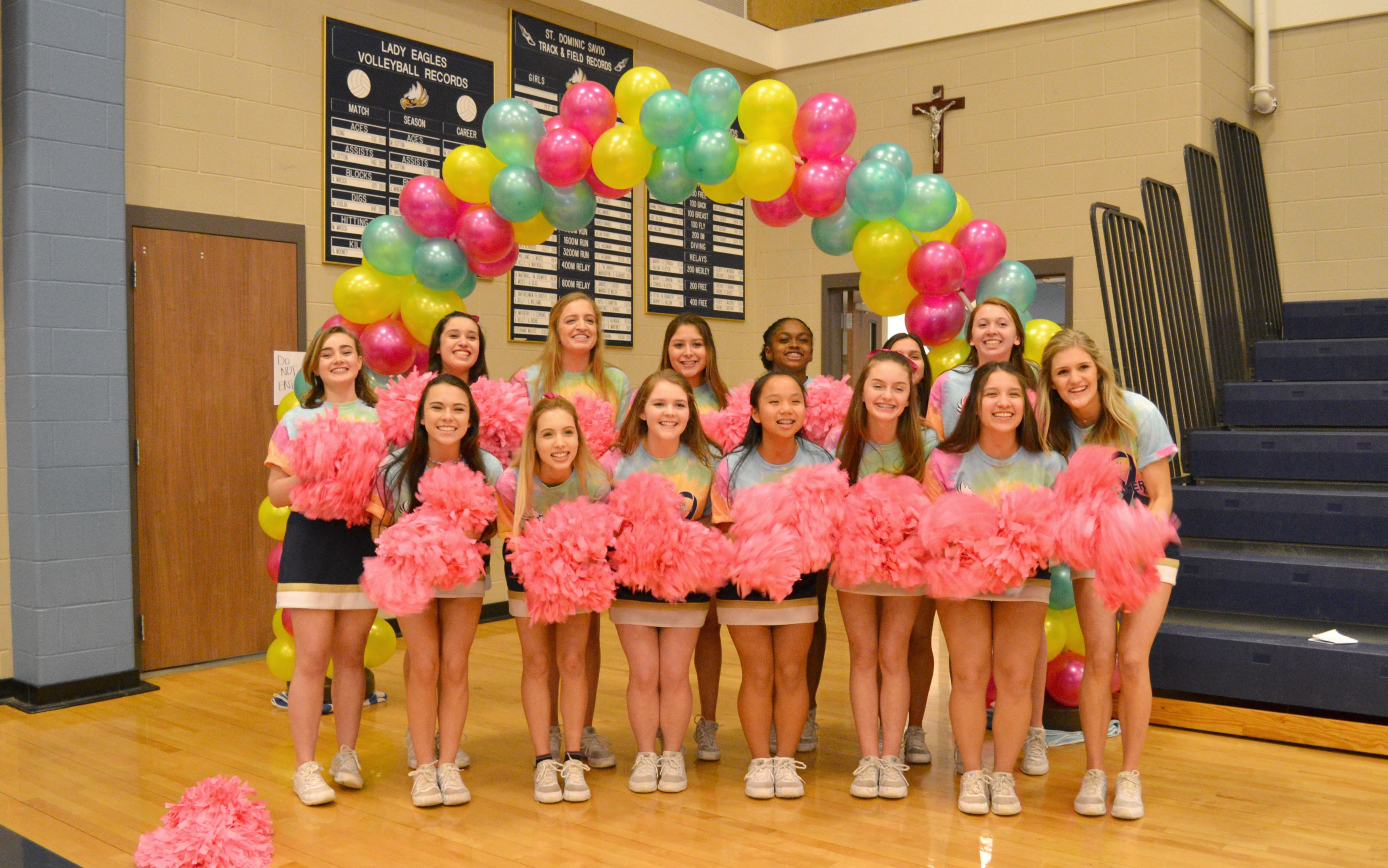 St. Dominic Savio Catholic High School is located in northwest Austin, Texas, in an active and thriving community. Savio is a college preparatory school, to prepare young men and women to become faith-filled, visionary and inspirational leaders in service to the Church and the world. St. Dominic Savio offers a faith experience that encourages students to reach their full potential as caring, conscientious, and moral servant leaders. The vision is "Forming Servant Leaders in the Image of Christ." For any questions, please contact the Director of Communications, Cristina Almanza, by email: calmanza@saviochs.org.