Campus News
Archives - February 2019
February 05, 2019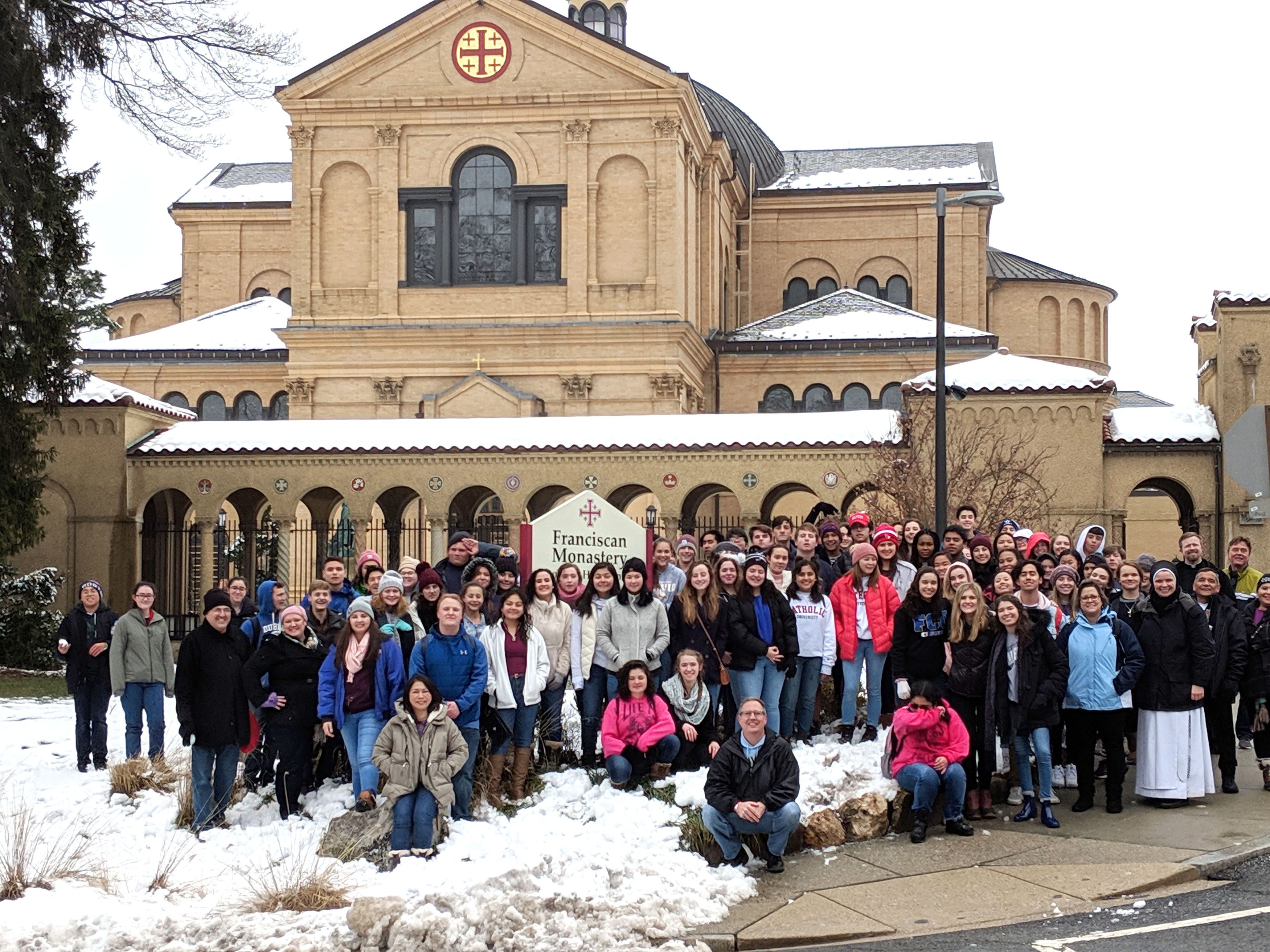 This year, St. Dominic Savio had the largest number of students attend the March for Life in Washington DC. There were 67 students and 14 chaperones that traveled on charter buses to DC in the early AM hours on January 16th. They were also joined by a group of 24 students and chaperones from Holy Trinity Catholic High School from Temple for the trip.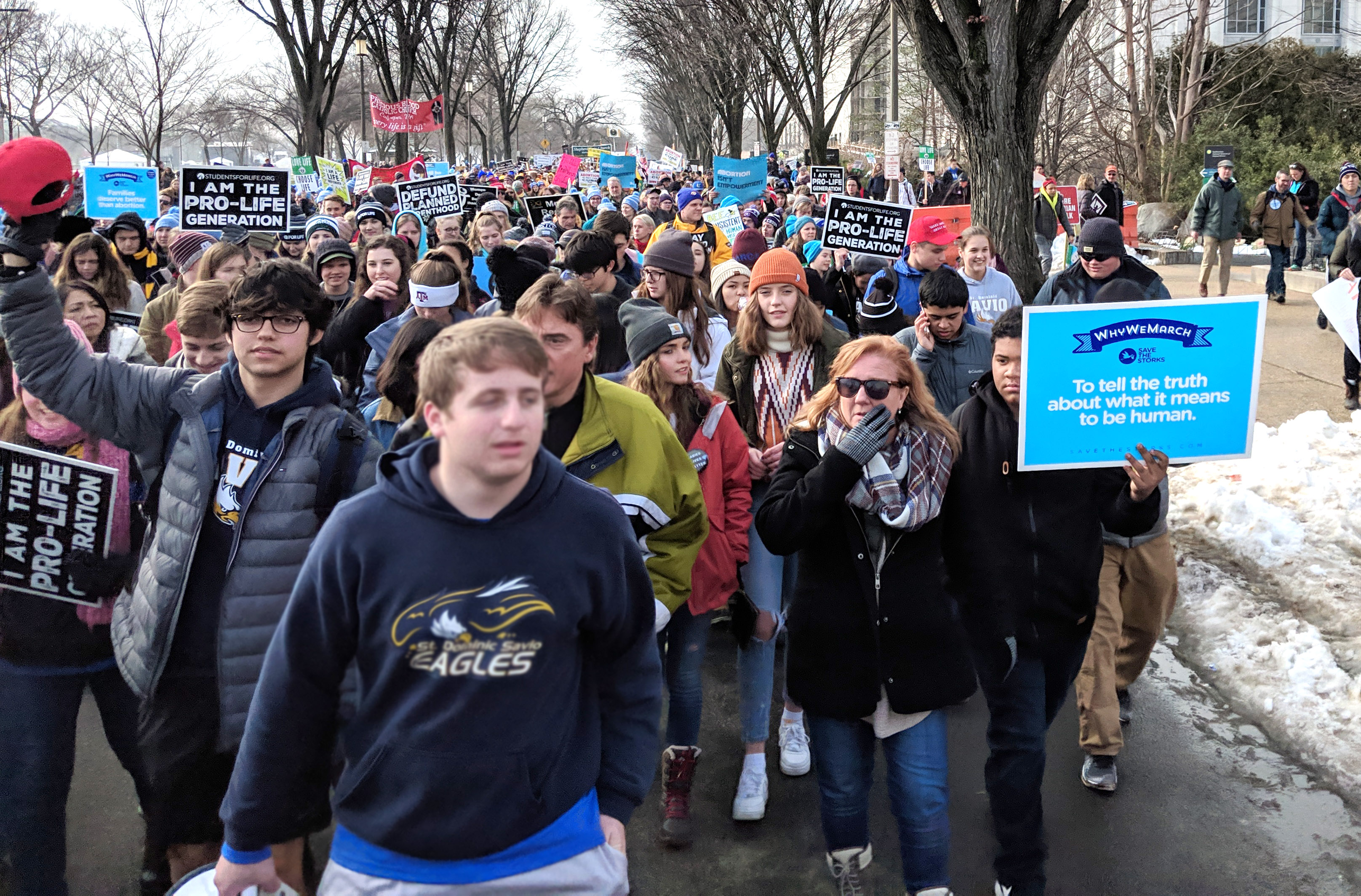 On the way to DC, the group stopped to see a few sites including the Our Lady of the Angels Monastery located in Hanceville, Alabama. When they arrived in Washington DC, the weather was chilly with 30-degree temperatures as they headed into Mass in the Basilica of the National Shrine of the Immaculate Conception.
On Friday, January 18th the Eagles experienced the March beside an estimated 400,000 people from around the United States.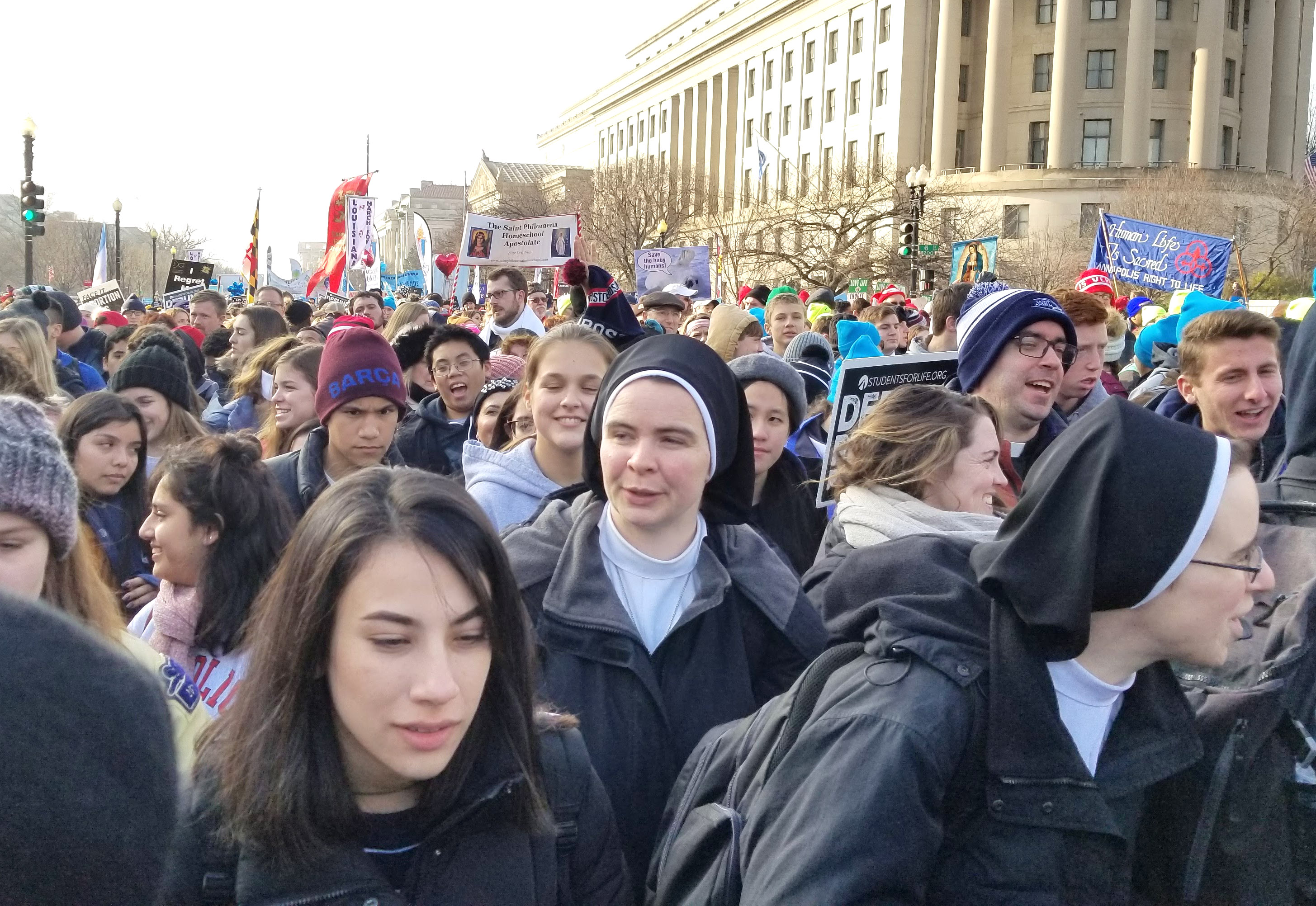 Sr. Martin Thérèse describes the experience this way, "I was overwhelmed by the positive response of the students as we initially advertised the March for Life trip. In a matter of weeks, we had one bus filled and a significant waiting list going. Then, we opened up a second bus and it was only a matter of time before that one also filled up. The students knew that this trip would involve a significant amount of time and although many did not know much of the details, they were on board from the beginning. It was truly a pilgrimage from start to finish. There were 91 High School students, 17 chaperones, a thirty-hour bus ride [one way], sleeping on gym floors, snowball fights, daily Mass, confessions, rosaries prayed, eating pizza on street corners, marching for life with hundreds of thousands of others, two hospital runs, students "getting sick" [both on and off the bus], and lots of laughs throughout!"
The students shared their experience when they arrived back in Austin:
"The March for Life was a life changer. I wasn't always pro-life but when I went to the March my decision was locked in: all life should be protected. This starts from the moment we are conceived until the day we die." (Fiona, Class of 2021).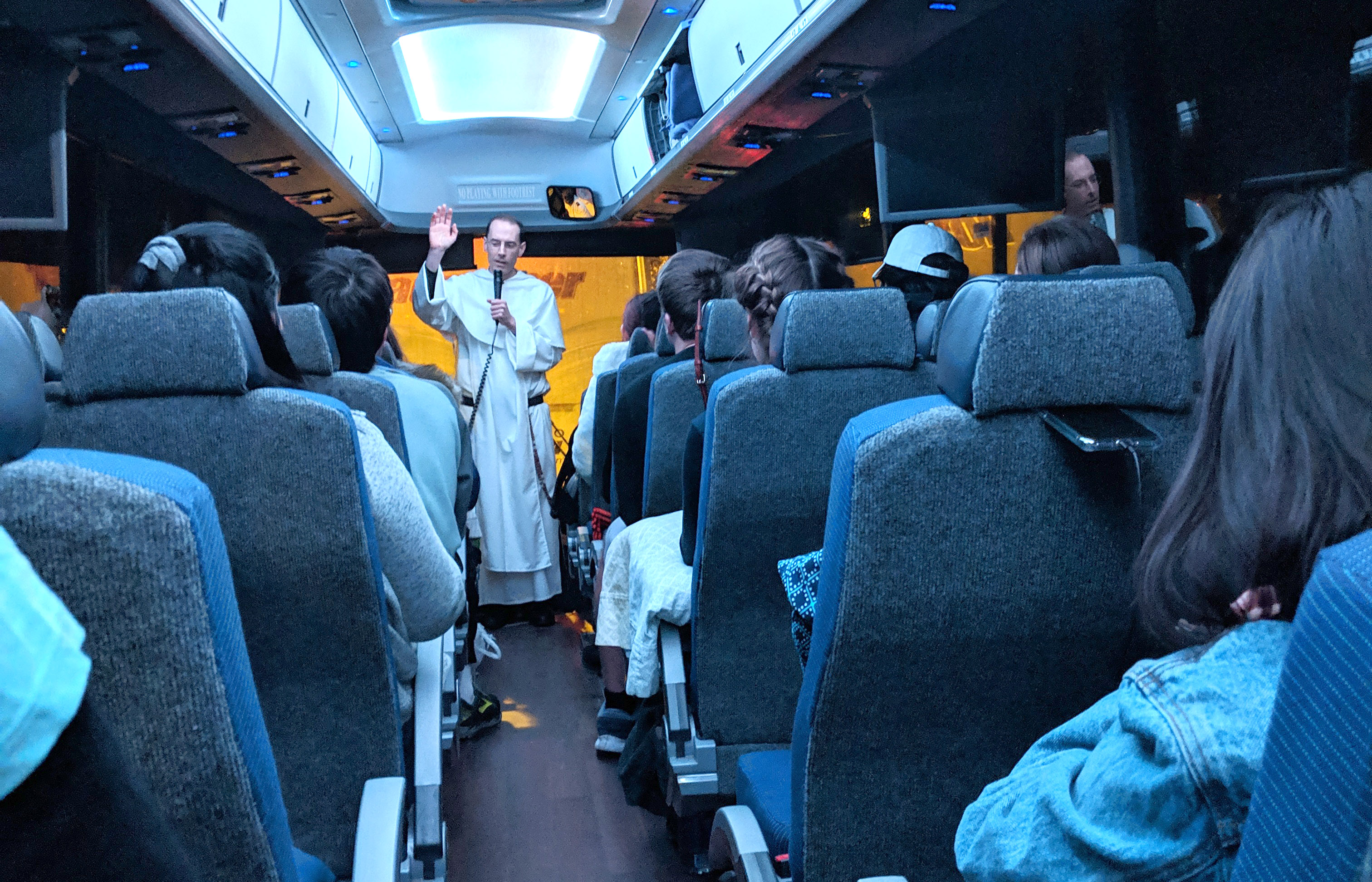 "My experience on the trip was very eye-opening. It showed me how easy it was to go to daily mass, and how much I really enjoy it. It showed me how important standing for my beliefs is and how much of a difference I could actually make." (Mireya, Class of 2021)
"My experience on the Pro-Life trip was filled with countless memories and I got the ability to support something I am passionate about and at the same time, strengthening friendships with those around me." (Matthew, Class of 2020)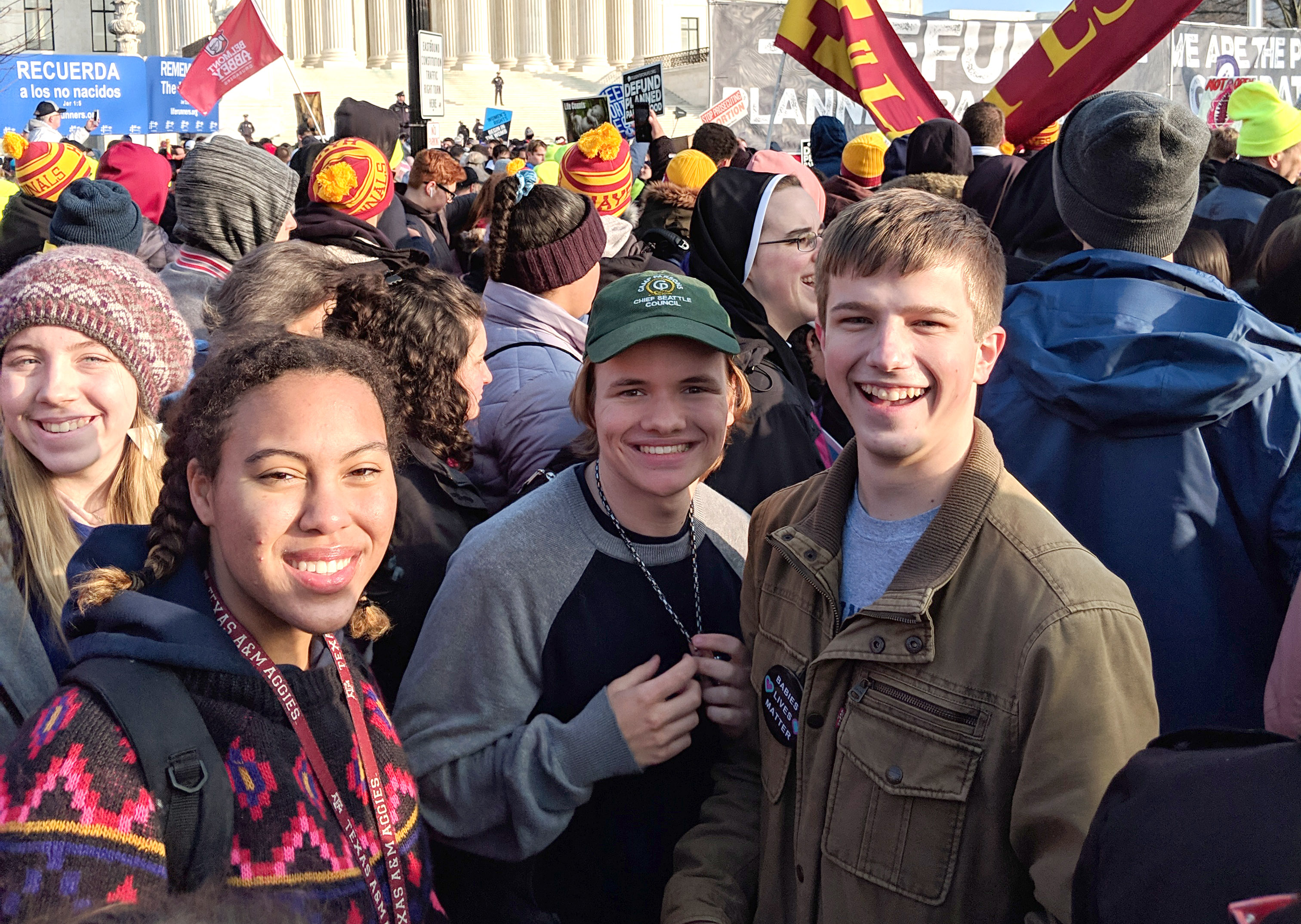 St. Dominic Savio Catholic High School is located in northwest Austin, Texas, in an active and thriving community. Savio is a college preparatory school, to prepare young men and women to become faith-filled, visionary and inspirational leaders in service to the Church and the world. St. Dominic Savio offers a faith experience that encourages students to reach their full potential as caring, conscientious, and moral servant leaders. The vision is "Forming Servant Leaders in the Image of Christ." For any questions, please contact the Director of Communications, Cristina Almanza, by email: calmanza@saviochs.org.