Campus News
Archives - November 2019
November 22, 2019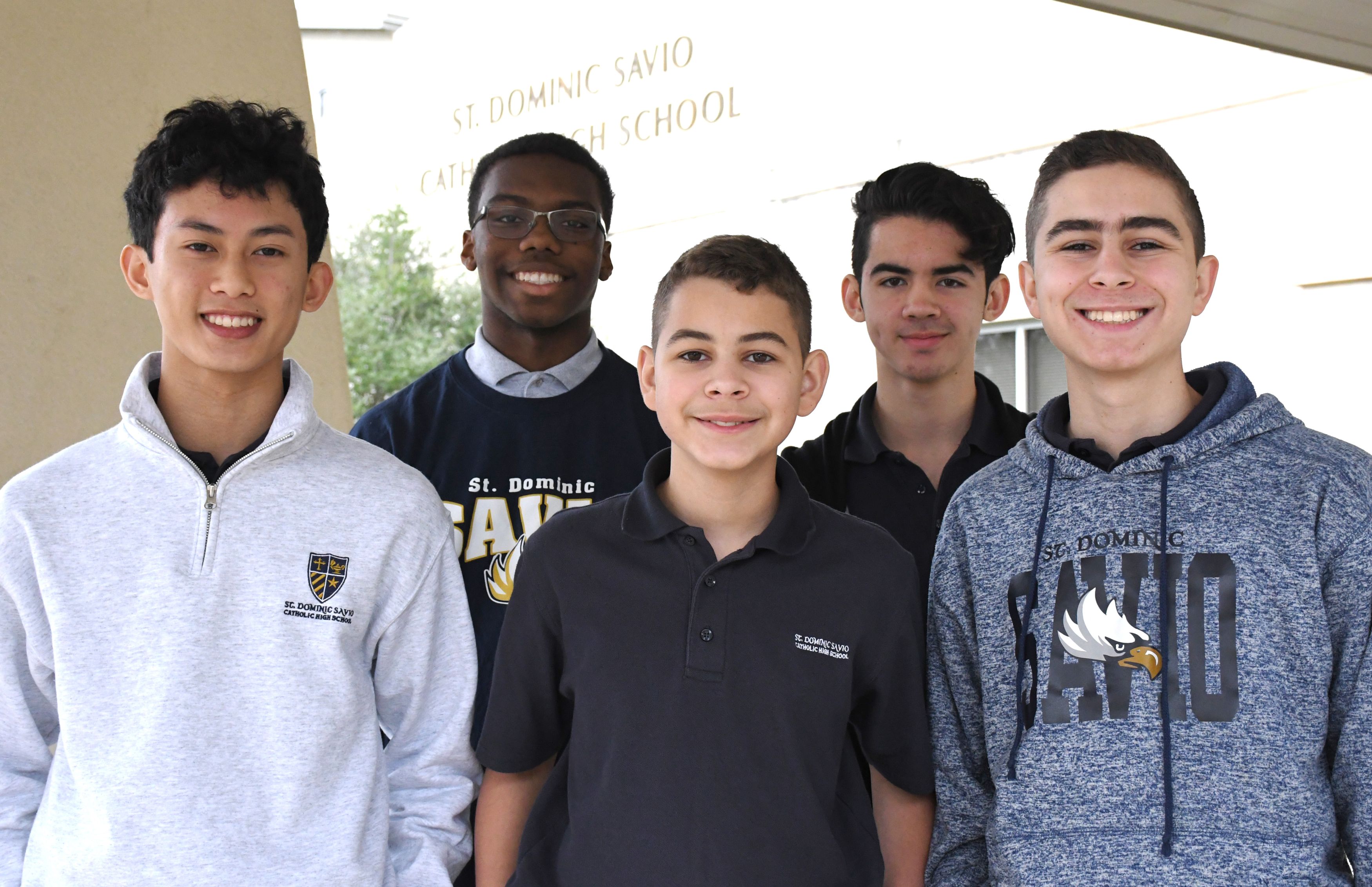 In early November, the Savio Academic Team competed in a state-wide meet featuring several events such as Accounting, Calculator, Computer Science, Current Events, Literary Criticism, Mathematics, Number Sense, Science, Social Studies, and Spelling contests. This was a huge competition with over 6800 entries across the 10 events.
Savio had at least one representative in each event, with eight students taking a total of 30 tests. Even with such a large field of competitors, Savio earned four team awards and 24 individual awards across six events!
Congratulations to the team, and a big thank you to the volunteer parent graders - Mrs. Miri, Mrs. Stepney, and Mrs. Abadie!
Team Roster & Award Highlights
Nicholas Abadie (9th)
Olivia Bannister (11th): 3 awards, including 10th Place in 11th Grade Biology.
Dat Le (11th)
Luke Mikosh (9th): 1st place in 9th Grade Computer Science.
Nate Mikosh (11th): 3 awards, including 12th Place in 11th Grade Chemistry.
Johnny Miri (10th): 12 awards, including 2nd Place in 6A Social Studies.
Katie Miri (11th): 9 awards, including 5th Place in 6A Spelling.
Alfonzie Stepney (9th): 8 awards, including 5th place in 9th Grade Spelling.
Please see the attachment for the full list of awards!
If you are interested in joining the team, please email, Savio Parent, Shelly Mikosh (smikosh@gmail.com) or contact Assistant Principal, Mr. Patrick Goertz (pgoertz@saviochs.org).
--
St. Dominic Savio Catholic High School is located in northwest Austin, Texas, in an active and thriving community. Savio is a college preparatory school, to prepare young men and women to become faith-filled, visionary and inspirational leaders in service to the Church and the world. St. Dominic Savio offers a faith experience that encourages students to reach their full potential as caring, conscientious, and moral servant leaders. The vision is Forming Servant Leaders in the Image of Christ. For any questions, please contact the Director of Communications, Ms. Cristina Mares, by email: cmares@saviochs.org.