Campus News
Archives - January 2019
January 24, 2019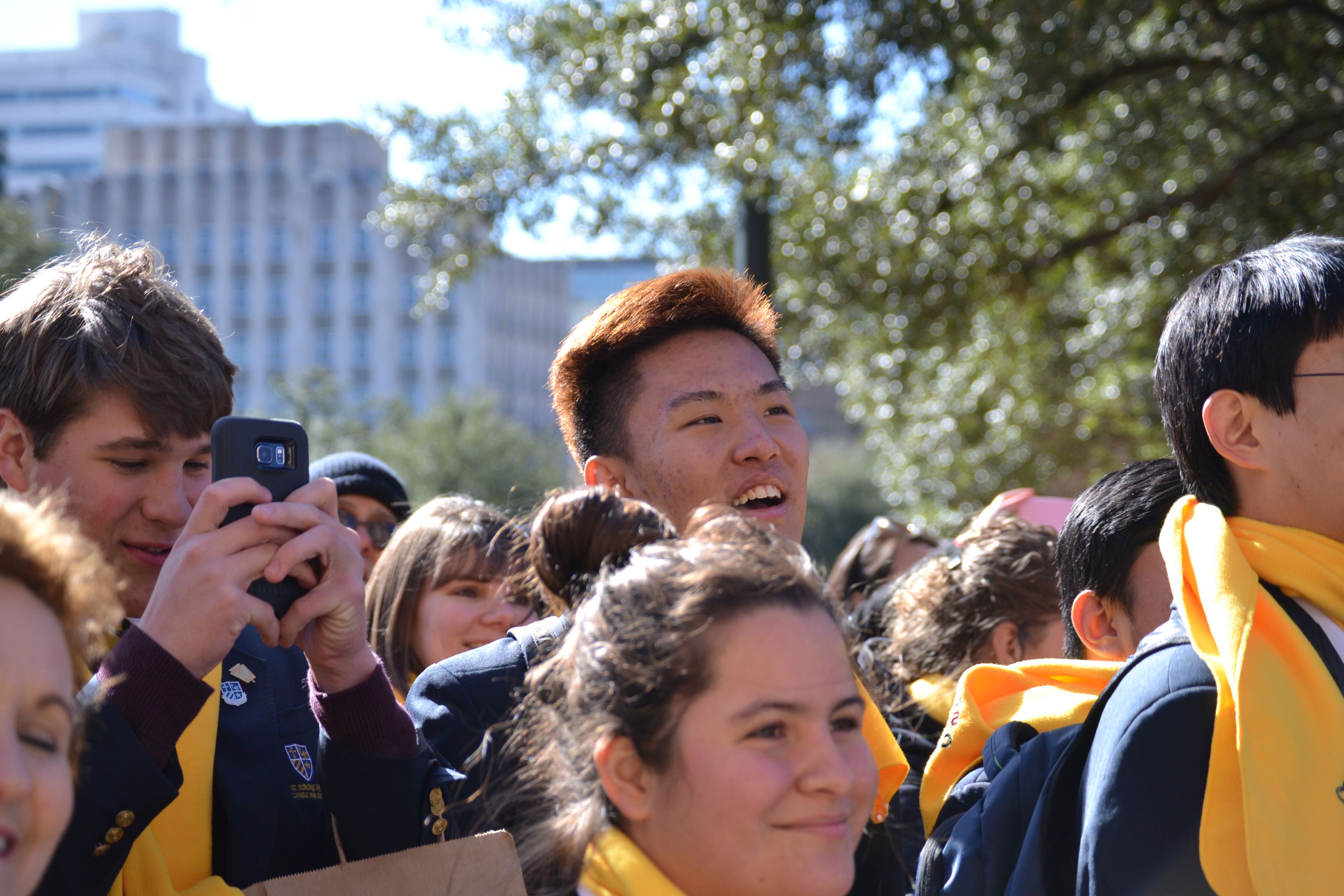 This week was National School Choice Week held January 20-26th. This week provided the opportunity to raise awareness about the K-12 education options available to students - from traditional public schools to public charter schools, magnet schools, online academies, private schools, and homeschools. School Choice Week has been celebrated since 2011 and is held every January to shine a positive spotlight on effective education options for all children.
On January 23, Savio Senior students were invited to attend a Rally for National School Choice Week at the Capitol in downtown Austin. Our students stood with many other schools from around the state, to help bring attention to the need to increase school funding.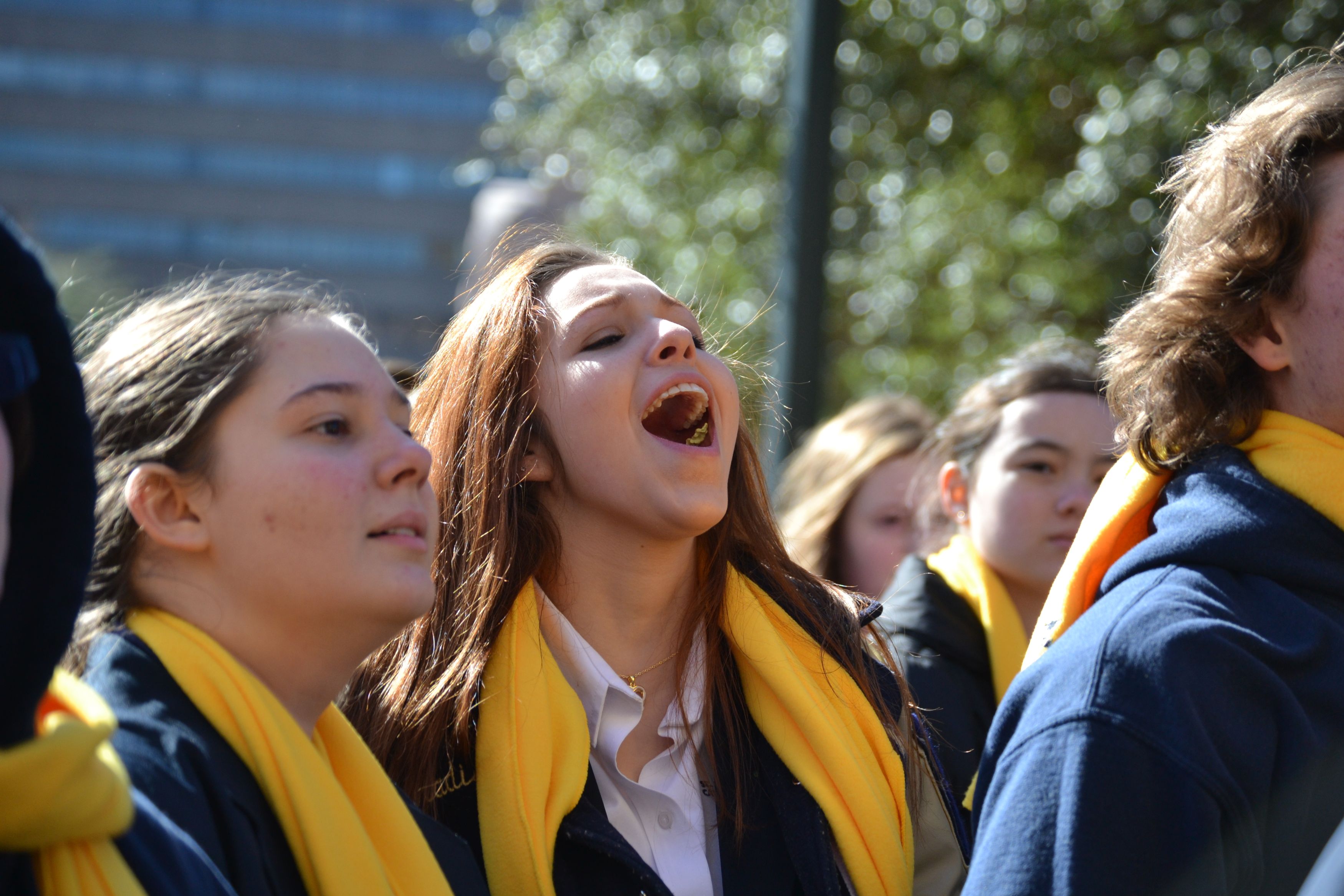 U.S. Senator Ted Cruz was one of the speakers present to speak about the impact of School Choice. After the Rally program, he stepped down from the steps to meet and greet Savio students. During the rally, Senator Cruz said,
"School choice matters. Every child in the state of Texas matters. I believe school choice is the civil rights issue of the 21st century and every single child in the state of Texas deserves access to an excellent education. It shouldn't matter what your race is, it shouldn't matter what your ethnicity is, it shouldn't matter how much money you have, every child in the state of Texas should be able to access excellent education, because education is the gateway to our hopes, to our dreams, [and] to the future."
More statements from Senator Tes Cruz can be found on the Press Release.
Overall, the rally was a learning experience that helped students internalize the future impact they can have with their votes and presence at future rallies that could directly benefit their lives and decisions. School President, Dr. Joan Wagner reflected on the day overall:
"We are particularly grateful to Senator Ted Cruz for his generosity in spending so much time with Savio students at the School Choice Rally. Senator Cruz has been a staunch advocate for school choice and was successful last year in amending the Senate's federal tax reform bill that expanded 529 College Savings Plans to include K-12 elementary and secondary school tuition for public, private and religious schools. This is a wonderful opportunity that our families can take advantage of now. At today's Rally, Senator Cruz indicated that he planned to introduce federal school choice legislation that would create a federal tax credit, a dollar for dollar credit, for every dollar contributed to a scholarship granting organization. I look forward to hearing more details about this bill and wish him success on future school choice issues."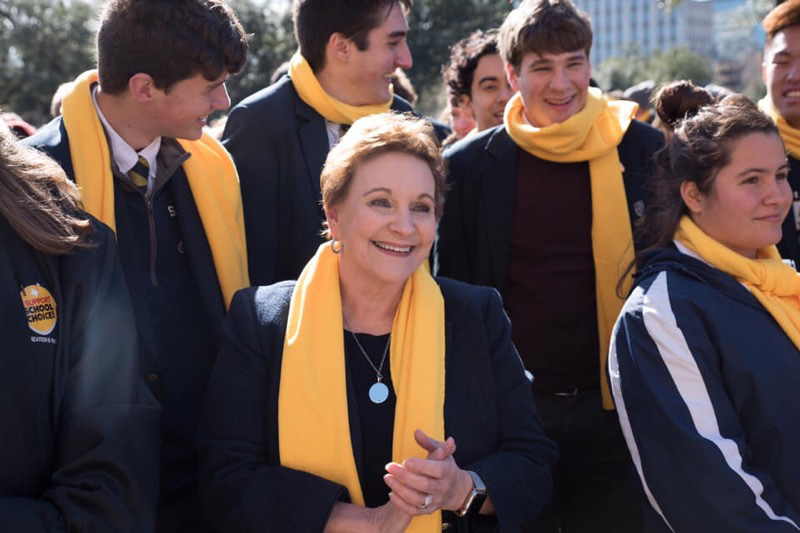 After the rally, students were able to meet with a few legislators and their staff to explain how impactful the school has been for them and how their vote could help change the lives of future Savio students. The Austin American Statesman covered the event and quoted, principal Dr. Enrique Garcia on page A6. They also shared additional photos from the Rally on their website and captured school President, Dr. Wagner, and Savio students engaging in enthusiasm for school choice. To view more coverage about the Rally click here.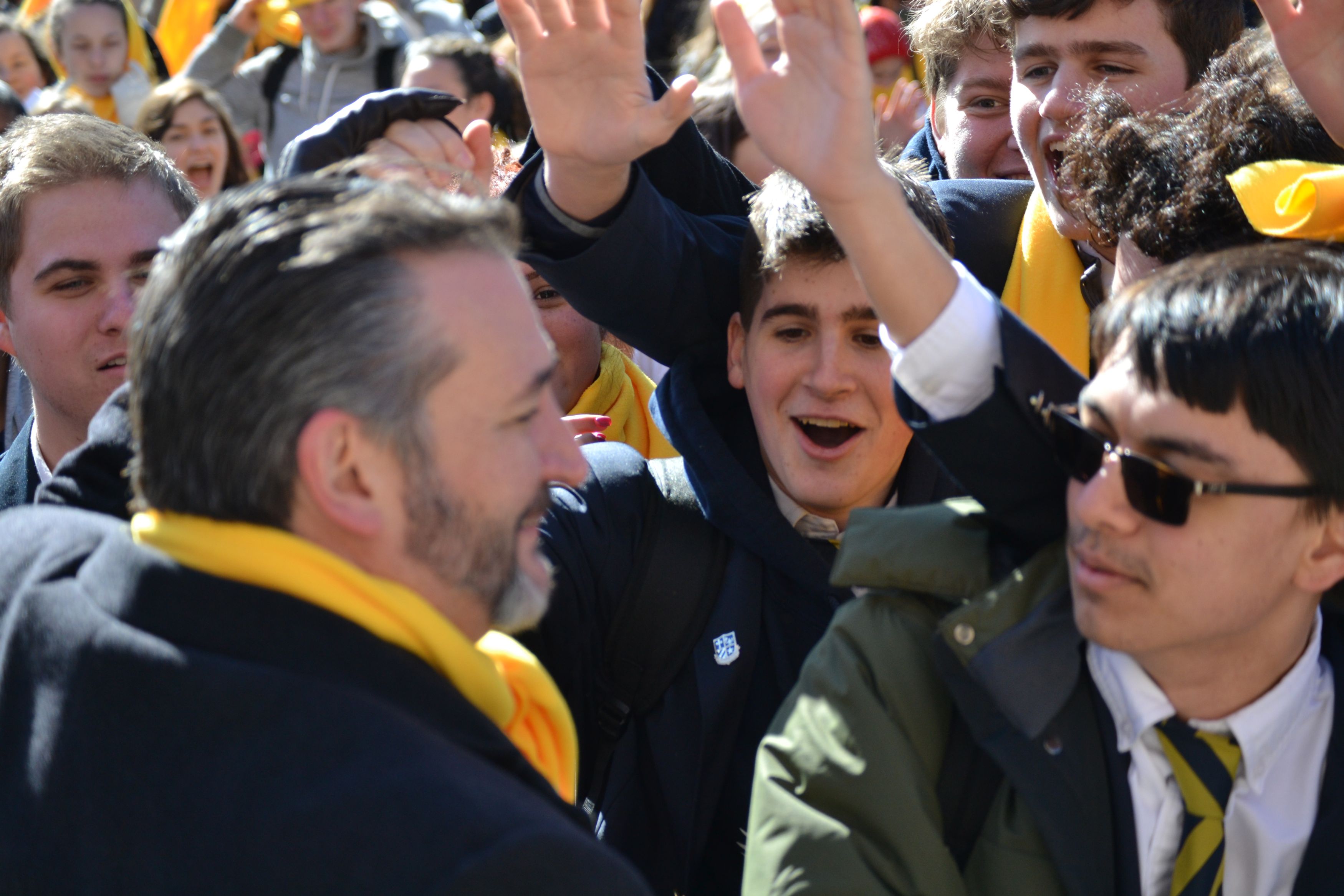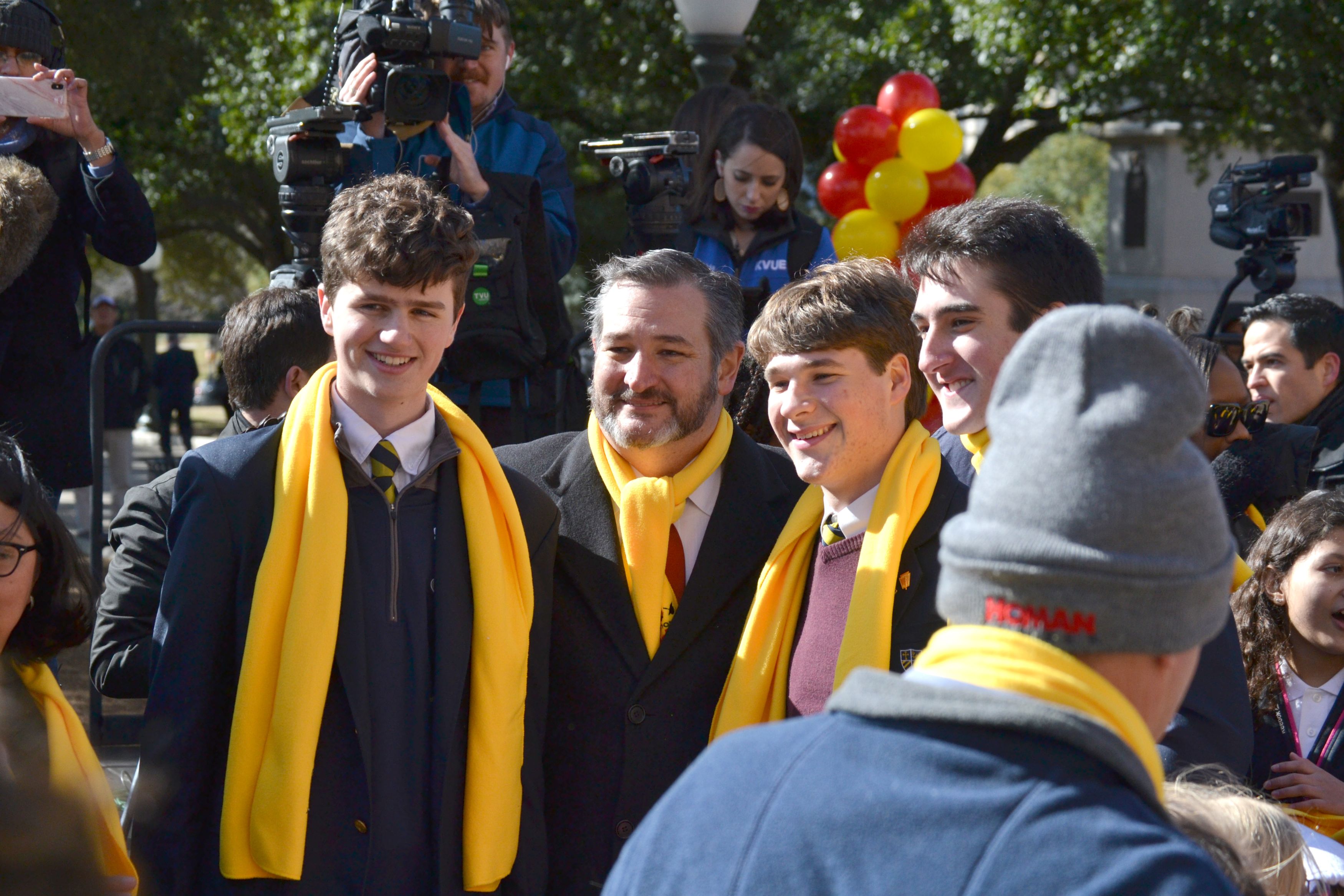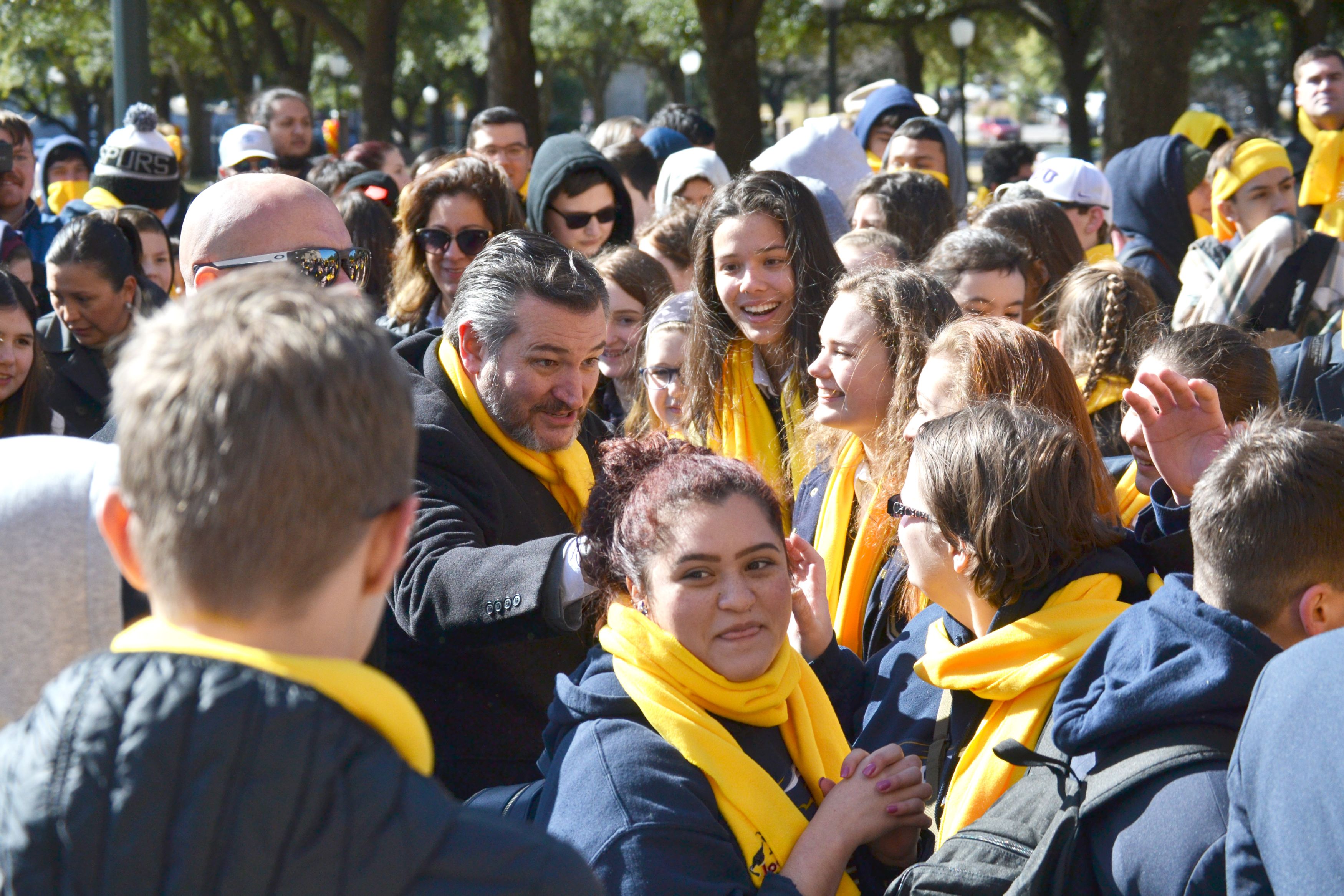 St. Dominic Savio Catholic High School is located in northwest Austin, Texas, in an active and thriving community. Savio is a college preparatory school, to prepare young men and women to become faith-filled, visionary and inspirational leaders in service to the Church and the world. St. Dominic Savio offers a faith experience that encourages students to reach their full potential as caring, conscientious, and moral servant leaders. The vision is "Forming Servant Leaders in the Image of Christ." For any questions, please contact the Director of Communications, Cristina Almanza, by email: calmanza@saviochs.org.