Campus News
Archives - May 2018
May 21, 2018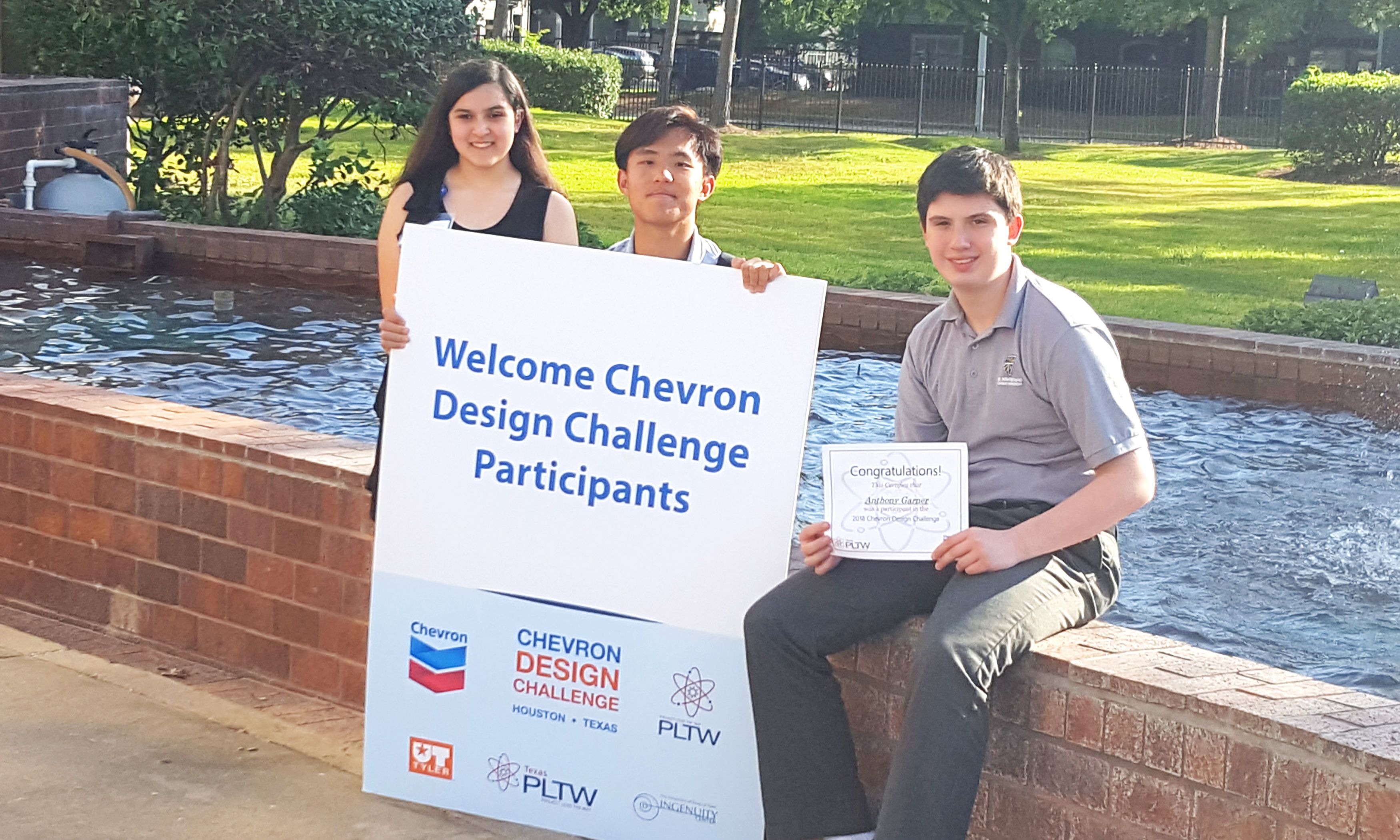 On May 19, 2018, three Savio Project Lead The Way (PLTW) Engineering students, competed in the 2018 Project Lead The Way Chevron Design Challenge in Houston.
The three students that participated as a team of three, were Barry Fang, Anthony Garner, and Gabrielle Muniz. They work together as the Savio Inventors team. A total of 45 teams from Texas participated in the challenge at UT Tyler. In order to participate, students were required to be currently enrolled in the PLTW Introduction to Engineering (IED) or have completed PLTW IED.
In the contest, each team was given a design brief in the morning and worked collaboratively and tirelessly throughout the entire day to create an original design that met the design specifications. Teams used Autodesk Inventor software to design parts, assemblies, drawings, and animated presentations. At the end of the day, all teams presented their original designs to Chevron judges, PLTW and UT-Tyler representatives, friends, and families. The top four winning teams won large prizes, that included PlayStation 4 consoles!
The Savio Inventors thoroughly enjoyed the challenge, learning about engineering careers and networking with the representatives from Chevron, UT-Tyler and PLTW! They look forward to attending again next year and taking more Savio classmates!