Campus News
Archives - March 2018
March 29, 2018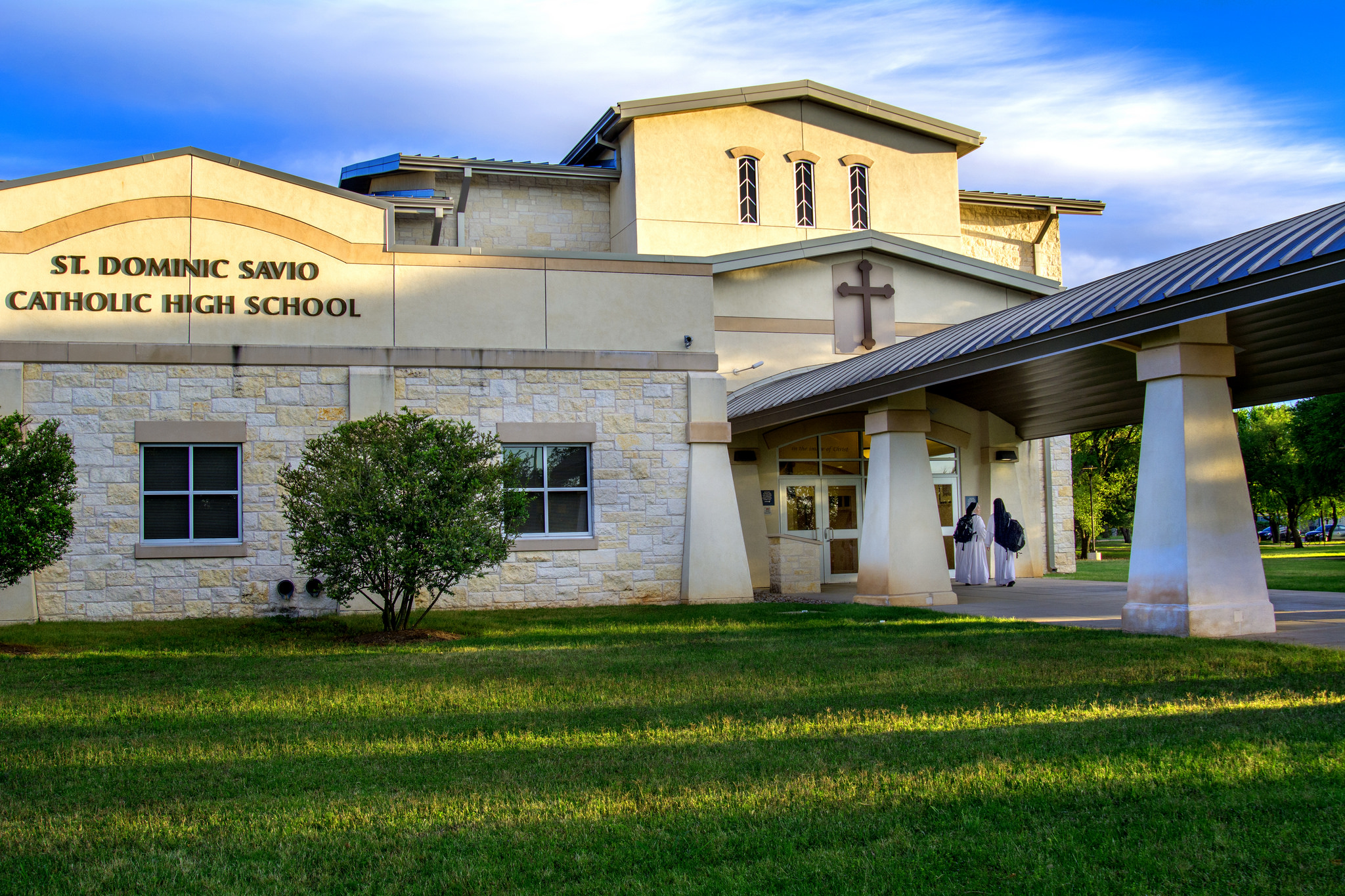 St. Dominic Savio Catholic High School releases the announcement of a new principal in 2018-2019 after a four-month search for a new principal.
"It is with great pleasure that we write to inform you of the hiring of Dr. Enrique Garcia as the next principal of St. Dominic Savio. We will welcome Dr. Garcia in mid-June, as he begins to prepare for next school year and enjoys some time with staff before the summer break. We believe that Dr. Garcia will provide valuable leadership in the coming years, as we approach our ten-year anniversary, and plan for future possibilities at St. Dominic Savio," wrote Dr. Joan Wagner, the St. Dominic Savio President, in the announcement to the school community.
Dr. Enrique Garcia holds a Bachelor of Arts degree from Southwestern University, with a major in History and English, while earning his teaching certification in secondary education. He earned a Master of Arts degree in Secondary Education, with an emphasis in Curriculum and Instruction, and with a principal's certification from Texas State University. Dr. Garcia received his Doctor of Philosophy degree from Texas State in Educational Leadership, with an emphasis in School Improvement. During the 2001-2002 school year, he was acknowledged as the Outstanding Graduate Student in Secondary Education at Texas State University.
Dr. Garcia comes to us with vast experience in education. He has served as an instructional administrator in elementary and middle schools and is currently serving as the Assistant Principal at LBJ Early College High School in Austin Independent School District. In his role as Assistant Principal at LBJ, he has been responsible for supervising teaching and learning in various departments, as well as supporting academic and extra-curricular programs. During his career, Dr. Garcia spent several years in learning support services with Austin ISD, providing behavior and classroom management support for a vertical team of nine elementary, middle and high schools. Over the years, Dr. Garcia has served as a TAP Master teacher, ESL Coach, Mentor and Coordinator, as well as Co-Lecturer in the College of Education at Texas State University.
Dr. Garcia lives in Austin, and is a member of St. William Catholic Church, where he volunteers in Adult Faith Formation. Opportunities to meet Dr. Garcia will come soon. Please contact Cristina Almanza (calmanza@saviochs.org) for any questions.