Campus News
Archives - February 2018
February 23, 2018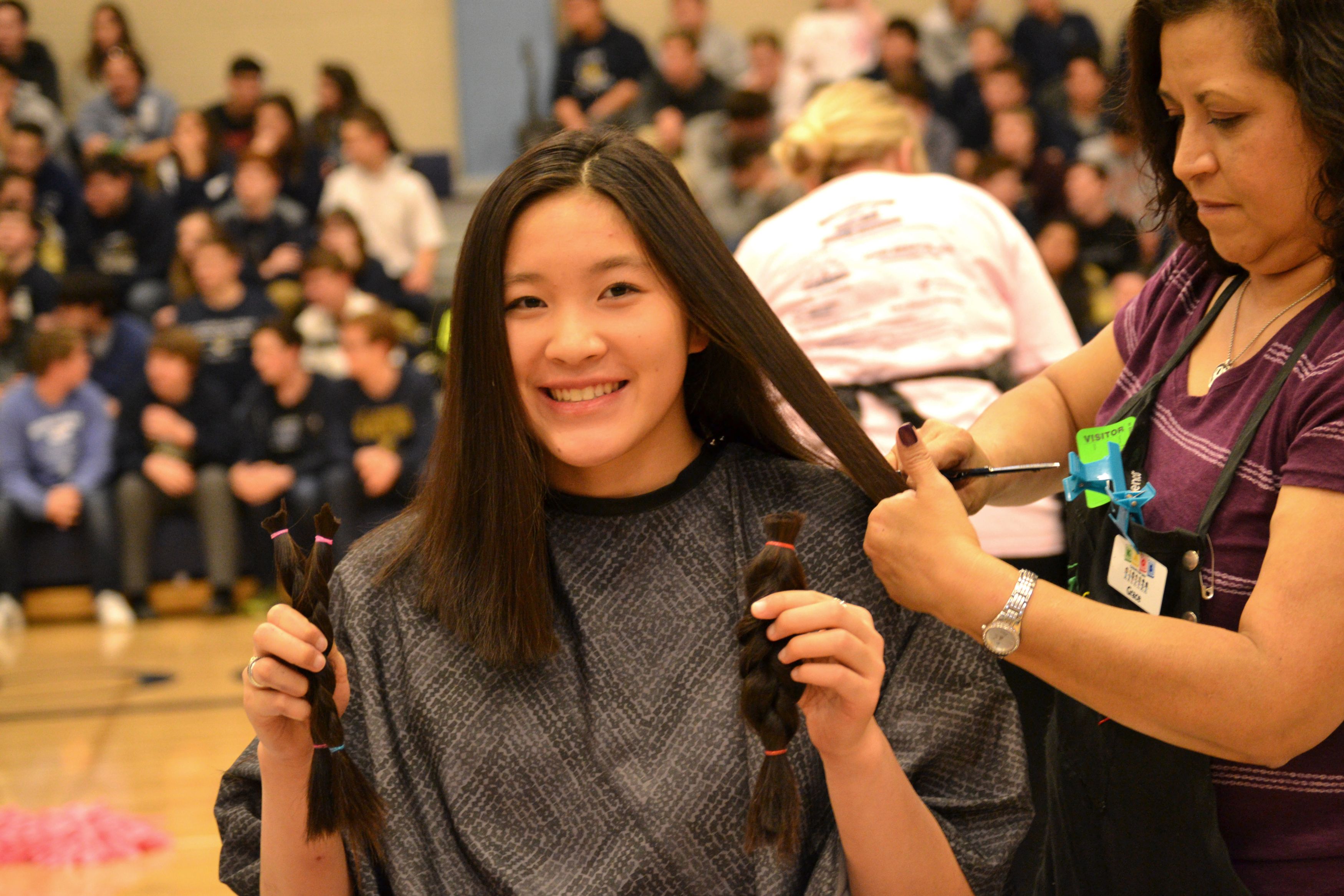 St. Dominic Savio Catholic High School students and community members donated their hair during the Cuts for Cancer event on Friday, February 9 in the St. Dominic Savio Gym. There were a total of 80 ponytails cut from students and three of the hair donations were from Savio faculty members. All hair donations that were collected, were donated to Pantene® Beautiful Lengths to create wigs for cancer patients that have lost their hair from treatment. Each hair donation met the minimum requirement of being at least eight inches in length. Pantene® Beautiful Lengths is part of the largest, national movement that creates free, real-hair wigs for women with cancer.
A total of 230 ponytails were donated from partnering salons and will be donated this year with the 80 Savio student donations. All proceeds from T-shirt sales and sponsor donations totaled $3500 and will be sent to Saint Jude's Children's Research Hospital to help fund childhood cancer research and care.
The total number of donations have increased over the years, including the number of ponytails donated. Since the beginning of the Cuts for Cancer event, 5 years ago, St. Dominic Savio has collected a total of 428 ponytails with $9,184 donated to St. Jude Children's Research Hospital.
Every year, Mayor Steve Adler from the City of Austin writes a proclamation about the event to share his support of the positive impact the Savio Cuts for Cancer is having. St. Dominic Savio school President, Dr. Joan Wagner, read the Proclamation to the school student body and community present at the event. The proclamation declares the following statement: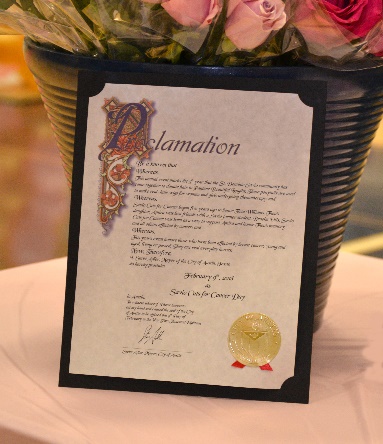 Be it known that Whereas, This annual event marks the 5th year that the St. Dominic Savio community has come together to donate hair to Pantene Beautiful lengths. These ponytails are used to make real-hair wigs for women and girls undergoing chemotherapy, and Whereas Savio Cuts for Cancer began five years ago to honor Thea Williams. Thea's daughter, Amira was best friends with a Savio former student, Brooke Ellis. Savio Cuts for Cancer was born as a way to support Amira and honor Thea's memory, and all others affected by cancer; and Whereas This year's event honors those who have been affected by breast cancer; young and aged, living or passed; They are real everyday heroes. Now therefore, I, Steve Adler, Mayor of the City of Austin, Texas do hereby proclaim February 9th, 2018 as Savio Cuts for Cancer Day in Austin, in witness whereof, I have hereunto set my hand and caused the seal of the City of Austin to be affixed this 9th Day of February in the Year Two Thousand Eighteen. Signed by Steve Adler, Mayor, City of Austin
Many that participate in the Savio Cuts for Cancer have lost a close family member or friend to cancer and desired to give back to someone that may share a similar struggle.
"My grandma had cancer and didn't survive. That experience made a huge impact on me because, before I didn't realize how big of a big deal cancer was and how it can [physically] destroy people who have it."
"I am participating because I feel like everyone deserves the opportunity to feel beautiful and for me I know that my hair makes me feel that way."
"I know that my hair will grow back. If I can give a small part of myself to someone in need and make them feel beautiful again, I am going to."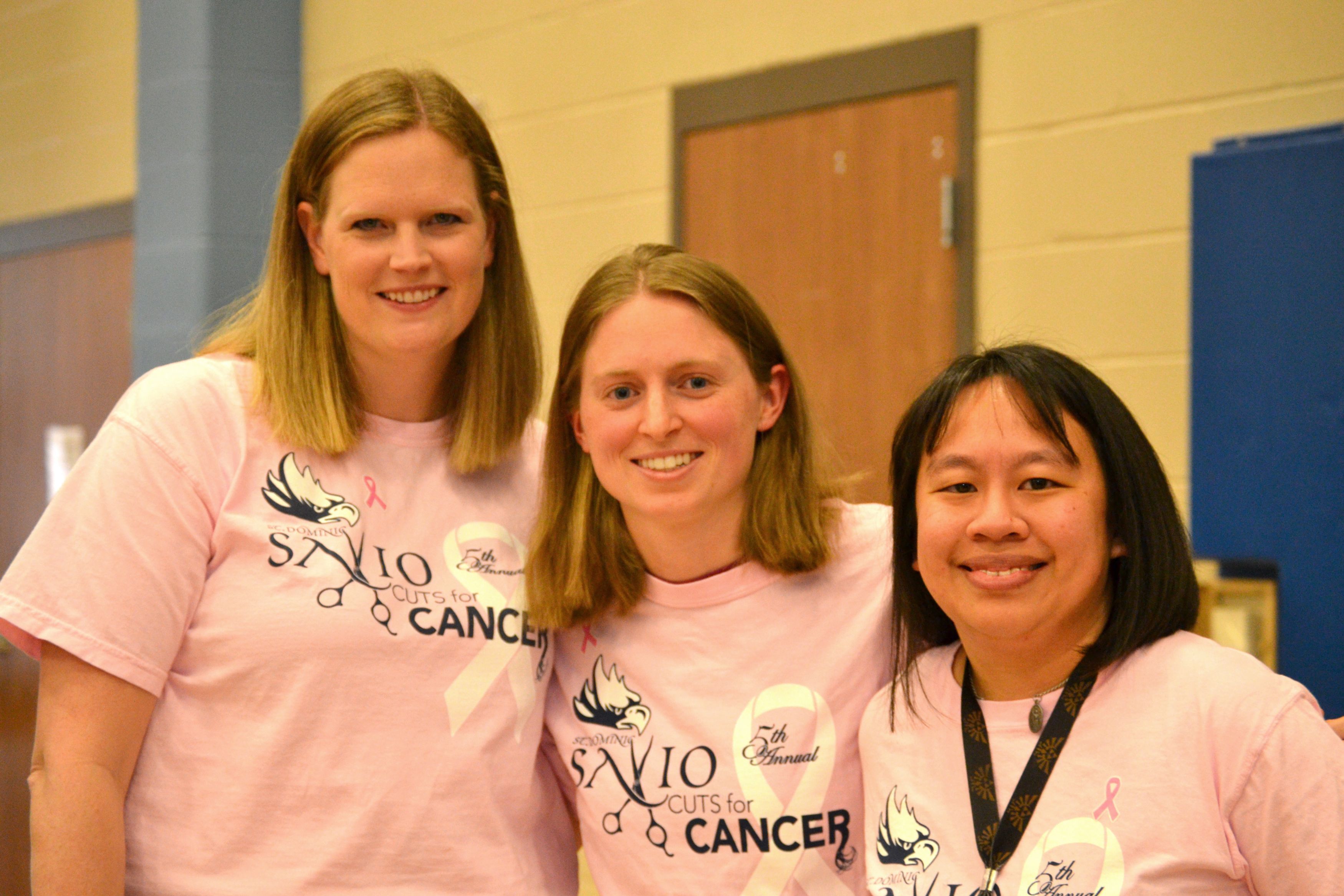 One of our faculty members donated her hair because of her own mother's struggle with cancer. "I donated my hair because it allowed me to use a simple gift given to me by God, for the benefit of others. My mom has lost her hair and grown it back three times after surgeries and treatments for tumors and always kept a positive outlook. However, it is an incredibly difficult thing for many women. The small discomfort of having my hair longer than I normally would as I grew it out helped me to consider the suffering of those who are impacted by cancer and remember them in prayer," said Mrs. Alanna Heyl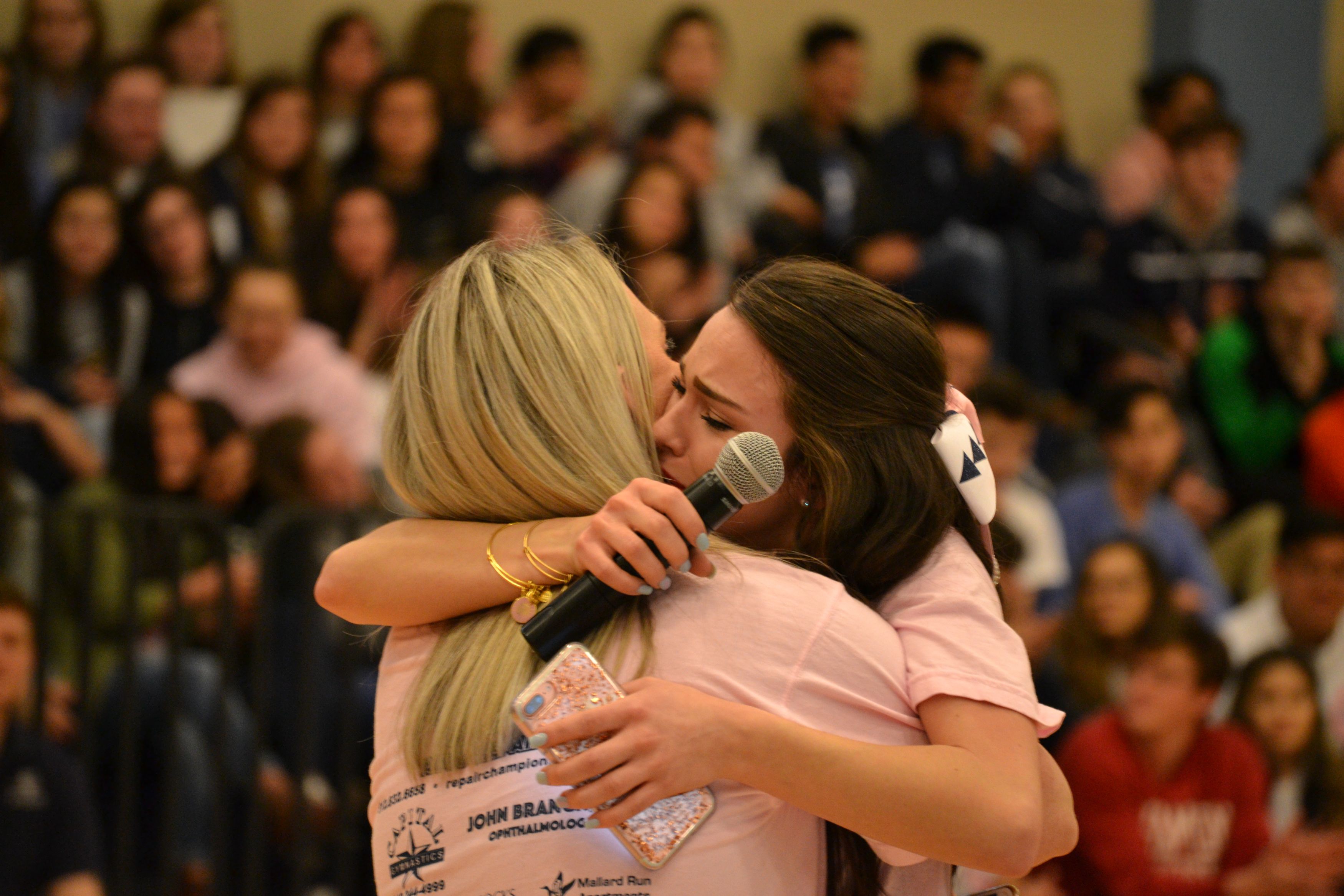 We give a huge thank you to the Director of Girls Athletics, Ms. Crystal Clark, the parents and participating Hair Salons that volunteered their time, and the Savio Cheerleaders for coordinating a beautiful event. If you have any questions about the event, please contact the school president, Dr. Joan Wagner, or Cristina Almanza.