Campus News
Archives - December 2018
December 20, 2018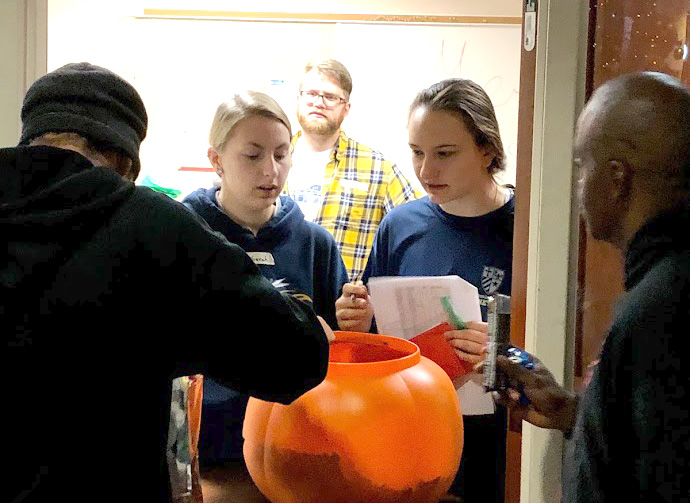 Every Thursday, Savio students meet at 4:15 AM and drive to downtown Austin to help serve breakfast to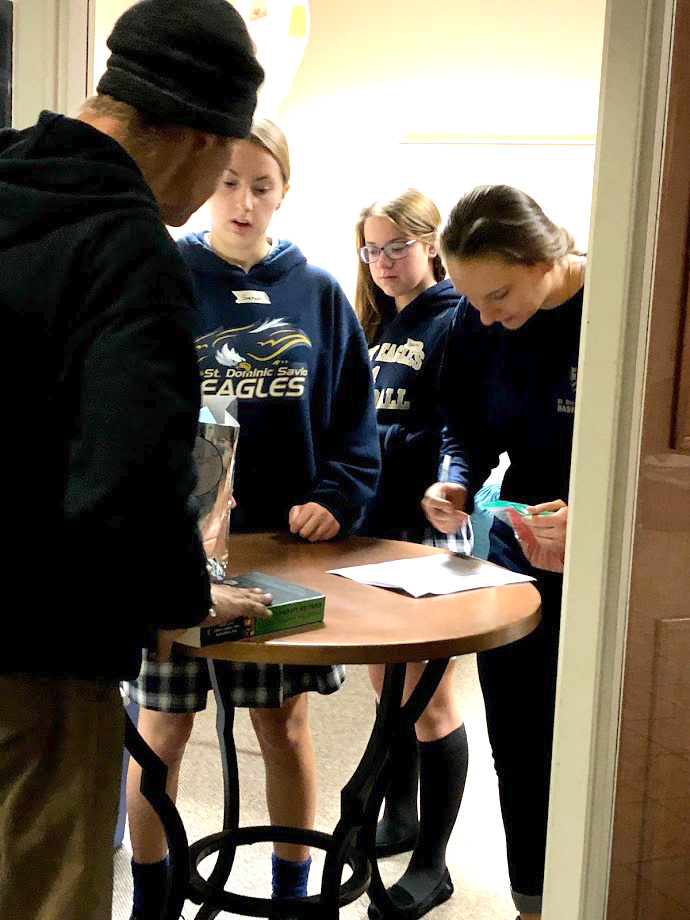 the homeless guests at Feed My People. Two regular student volunteers, Kira and Sarah, were feeling called to bring the holiday cheer to the guests that attend the breakfasts. They decided to create a Giving Tree to ask the Savio community to help support the homeless they have come of know through the year.
This was not an easy task to begin, as Kira and Sarah met with each guest individually over the course of several weeks. They created a list based on gifts the guests specifically requested. They then crafted individual ornaments with the client's name and the requests to hang on a giving tree at school.
Through December, the Savio community rallied around the project and fulfilled more than 180 ornaments off the tree. Once all the ornaments with their gifts were returned, Sarah and Kira counted and organized the gifts for distribution. Kira and Sarah were able to distribute over 150 gifts to the Feed My People guests.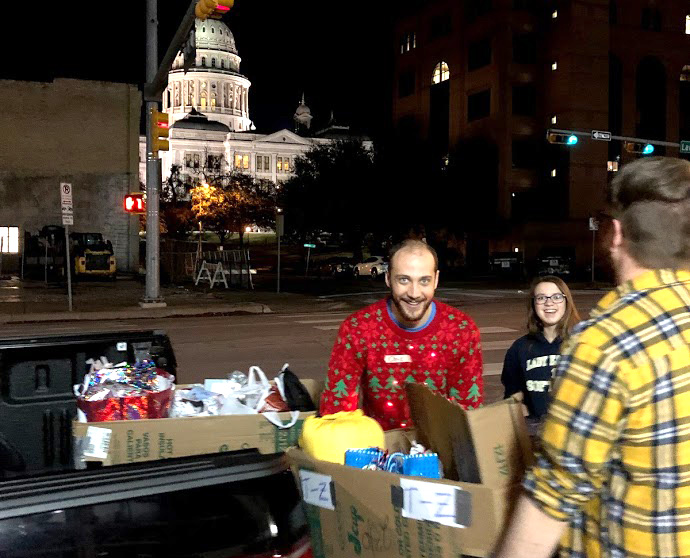 In addition to starting the Giving Tree, Sarah and Kira video-recorded interviews with a few of the regular guests and allowed them to share a portion of their story. They edited and presented the videos at school to introduce the guests to their classmates to show who the giving tree ornaments directly supported.
Kira and Sarah have set up the logistics so that this effort can be continued as an annual event. Next year, Sarah will bring on a new classmate to continue this tradition beside her. Both Kira and Sarah have truly embraced Savio's vision Forming Servant Leaders in the Image of Christ.
Thank you to everyone who brought gifts to support the homeless. Thank you to the staff and students that delivered the gifts in person.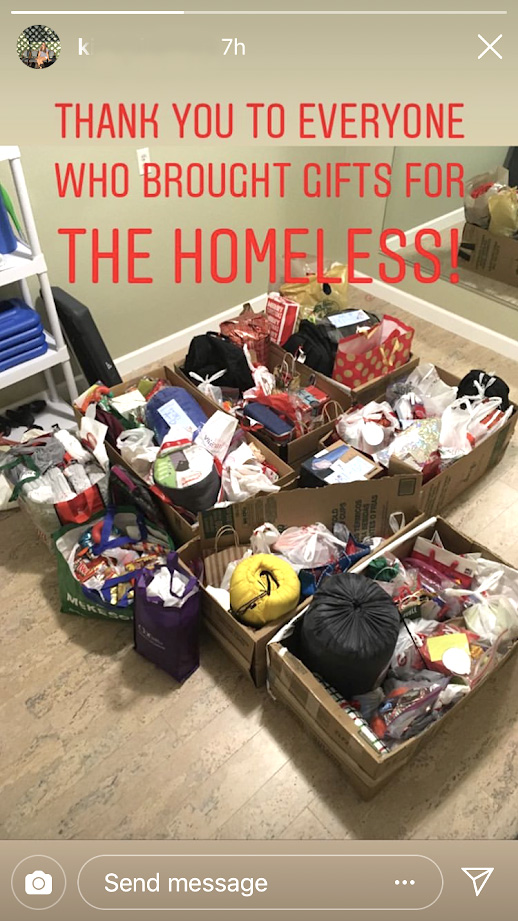 St. Dominic Savio Catholic High School is located in northwest Austin, Texas, in an active and thriving community. Savio is a college preparatory school, to prepare young men and women to become faith-filled, visionary and inspirational leaders in service to the Church and the world. St. Dominic Savio offers a faith experience that encourages students to reach their full potential as caring, conscientious, and moral servant leaders. The vision is "Forming Servant Leaders in the Image of Christ." For any questions, please contact Cristina Almanza, the Director of Communications by email: calmanza@saviochs.org.