Campus News
Archives - May 2017
May 11, 2017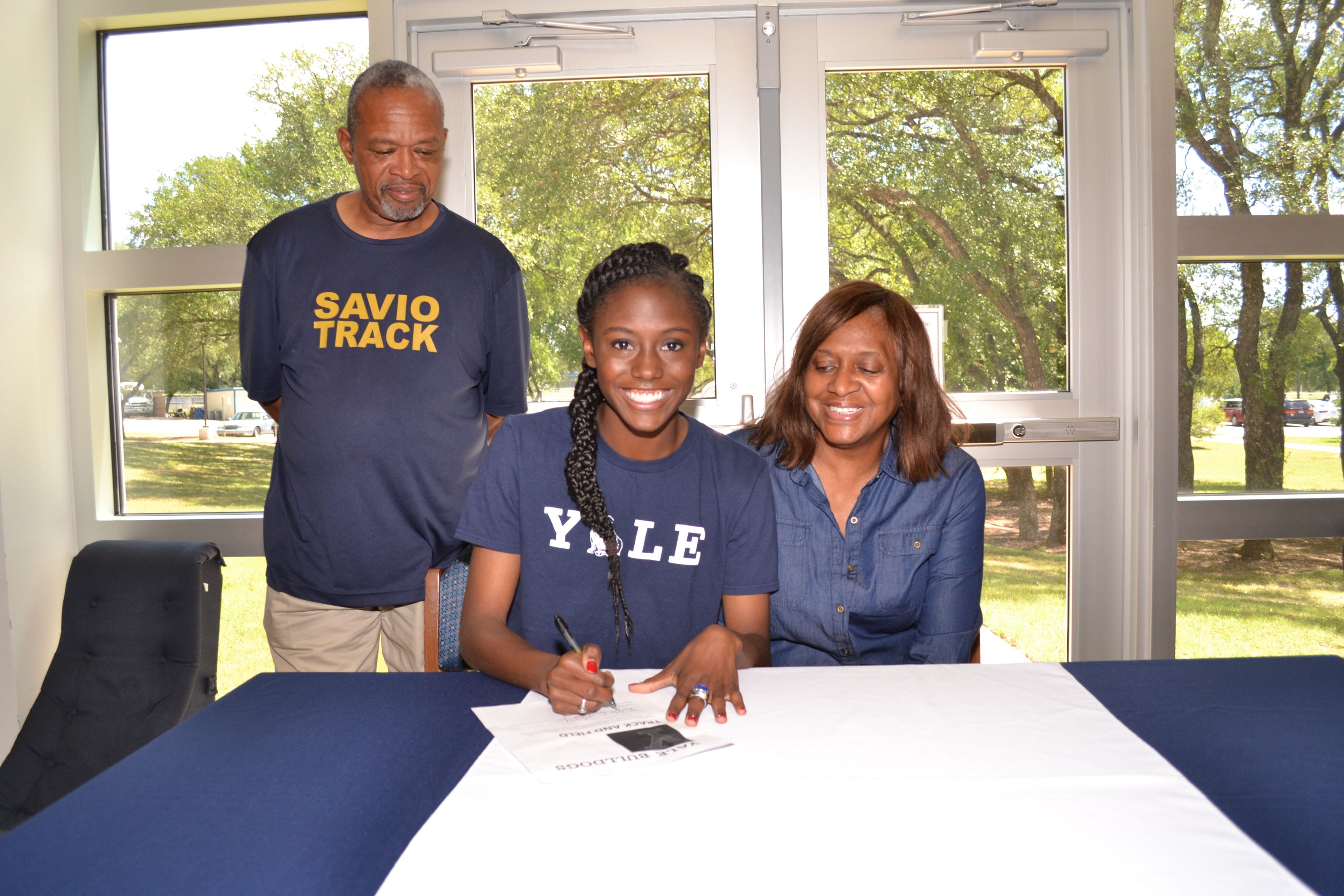 Savio Senior, Angele Kelly signed a letter of intent last week to run Track at Yale University in 2017-2018. Angele has been part of Savio Track & Field for the past four years and a key component to the success of the team. Her individual events and relays have helped the Eagles earn a State Championship last year and she was instrumental to help Savio with a repeat achievement this year.
Angele Kelly and her Track teammates placed at the State TAPPS 5A Track Meet this past weekend and Angele is the Triple Jump State Champion with a Jump of 37' 7. We are so excited to see what her future holds!
Click here to view more Savio State Championship results.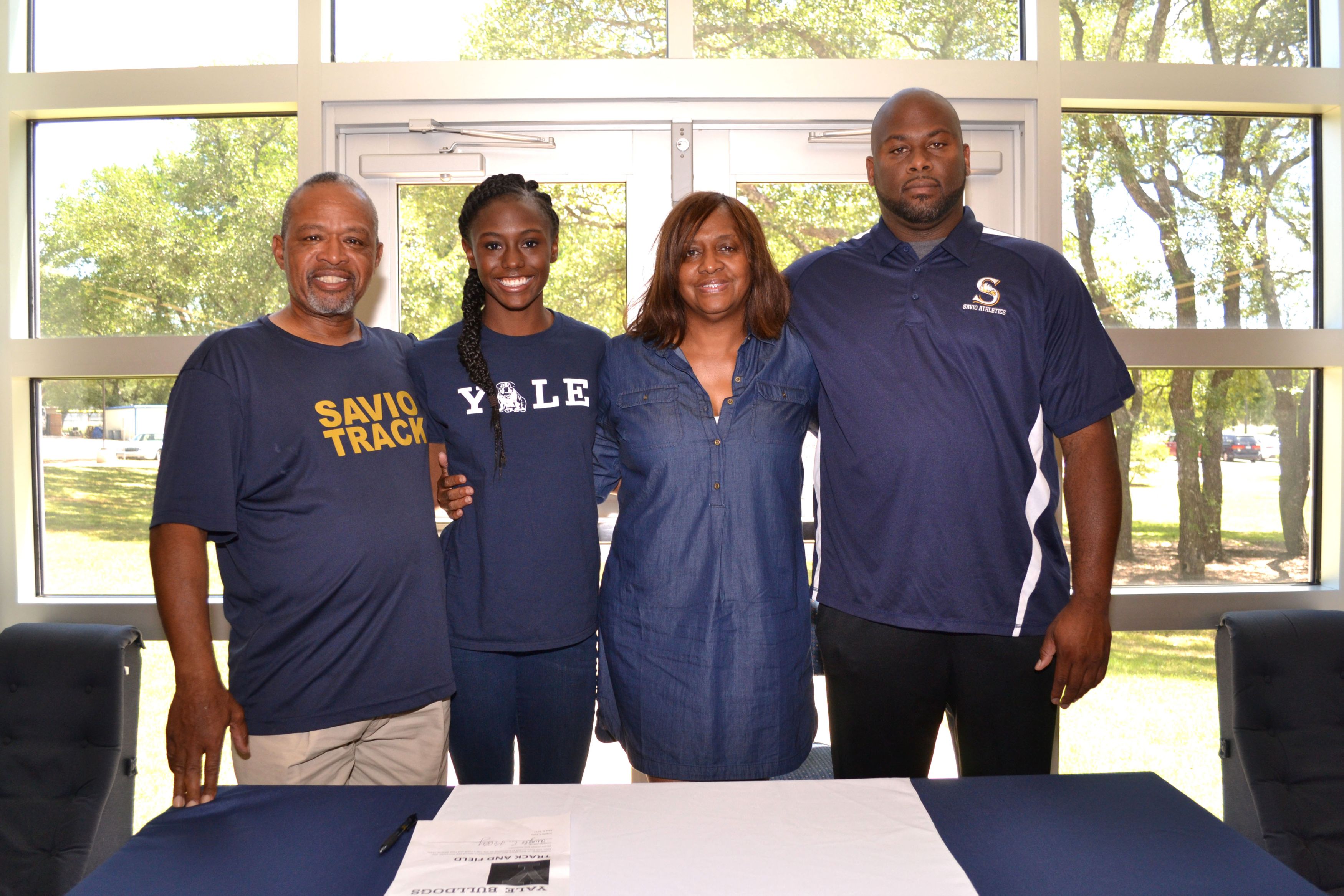 Angele Kelly is from New Orleans, Louisiana, but has lived in Austin/Manor for the majority of her life. Angele finds it interesting to remember how she chose Savio between her two top High School choices in Austin. When it came down to choosing a high school, she chose Savio.
"This was most likely the best decision I've made thus far in my life. I loved the sense of community, the acceptance, and inclusion I felt when I shadowed students that were juniors. I shadowed juniors who did not know me, but I automatically felt as if they had accepted me as a younger sibling, who they would guide and protect."
Angele will look back and remember fond memories of Savio, and Track and Field especially going to the State Championships two years in a row. She has learned many lessons.
"The greatest thing Savio has taught me is most likely leadership. As the years went on, I was provided many leadership opportunities, and this year I am Head Girl. I've learned to lead and not be bossy. I've learned that the most efficient leader listens to the opinions of others before making a decision. I've also learned that you cannot make everyone happy and compromise is inevitable."
Angele Kelly is Savio's Head Girl this school year. She was elected to serve Savio her Senior year as the Head Girl and shares the President of House Council role with the elected Head Boy, Cameron Kologinczak. For Angele to serve Savio as Head Girl, she must remain in good behavioral and academic standing throughout the school year. The Head Boy and Head Girl must have exceptional communication skills to communicate with a range of groups and people. Head Boy and Head Girl display servant leadership in the image of Christ at all times, are reliable, and help run school-wide social events.
"Savio has meant so much to me. It has matured me, taught me so much about my faith, and has given me an amazing academic foundation for college. I came to Savio only knowing two people and now I feel as though I can talk to anyone, and have made a multitude of friends. It is a second home to me. We are all one big family, and I never feel awkward or uncomfortable talking to my teachers about anything.
The thing, I enjoy most about Savio are the people. We all come from different schools, backgrounds and cultures. Each person has a different story to tell and I have enjoyed hearing them. Our teachers are amazing and really connect to each student on a personal level. The sense of community is beautiful and comforting."