Campus News
Archives - March 2017
March 30, 2017
Another Savio senior is state-bound after an amazing run at regionals!
The boys and girls tennis teams played the TAPPS 1-5A Regional Tennis Tournament at the Waco Regional Tennis Center on March 28-29, and this year, the tournament was tougher than ever!
Four new schools were introduced into the tournament for a total of eight teams. Midland Christian, Grapevine Faith, Southwest Christian, Fort Worth Christian, St. Michael's, Regents, Hyde Park, and St. Dominic Savio all fielded players in every division.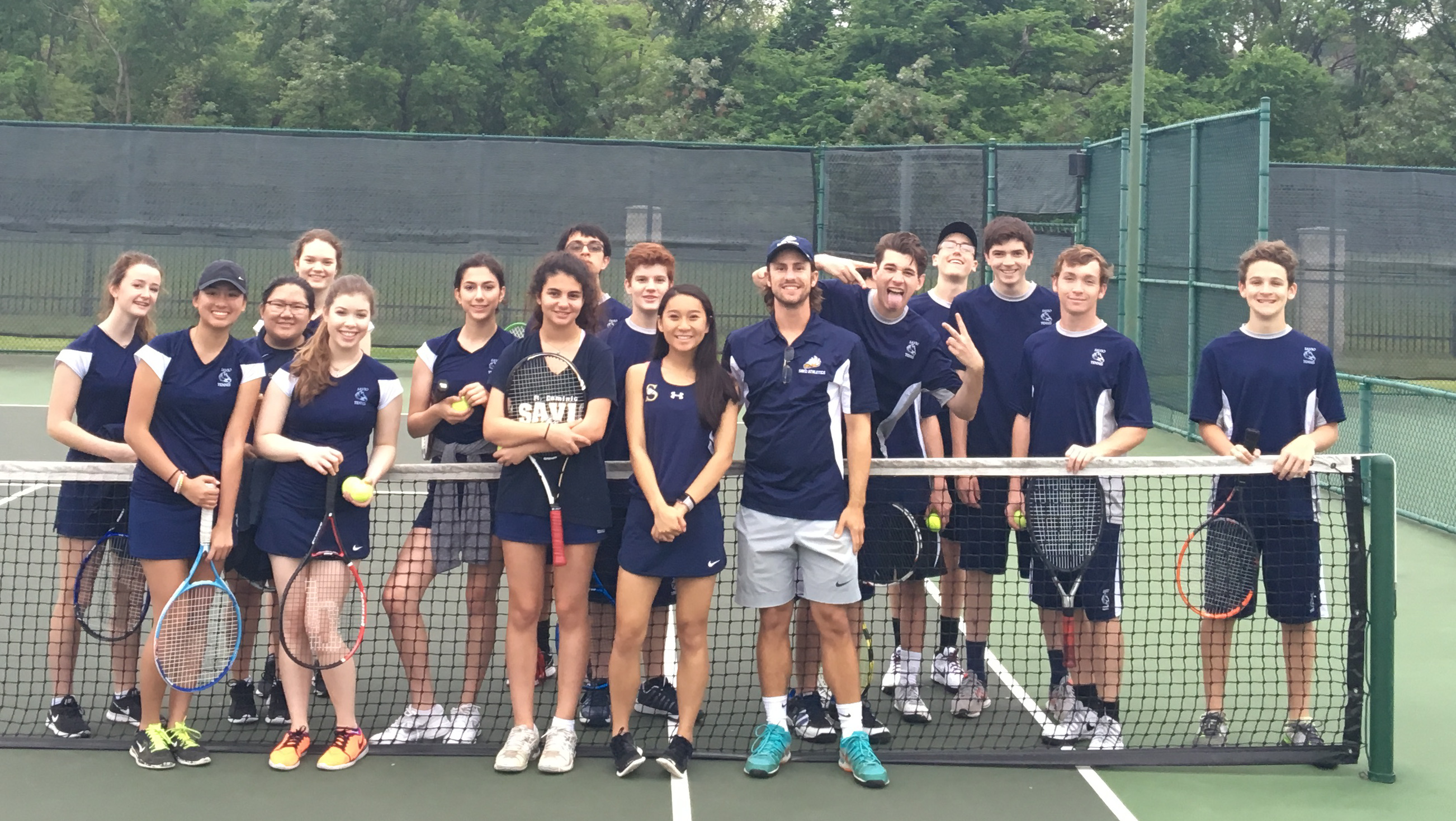 Savio had 16 of its top players participating in the tournament. Nicholas Butler and Quentin Marshall played boys' singles. Thanh Tran and Isabel Helal played girls' singles. Doubles teams included Patrick Miles, Pedro Untalan, Conor Woods, and Nicholas Bianchi for the boys and Andrea Nguyen, Abigail Staebel, Blaise De Oliveira, and Mikayla Morgan for the girls. Ethan Janecka, Izabella LaPointe, John Paul Frew, and Tulan Le also played mixed doubles for the Eagles.
Nicholas Butler and Thanh Tran are this year's standouts from the tournament. Both players are seniors who have played since their freshman year with head coach Garrett Pekar. These two both played their hearts out and never gave up through all the long matches to achieve recognition for themselves and their school at regionals.
Butler won the regional tournament last year with partner Peter Spangler in doubles, but singles was a whole new ball game for him. He worked hard all summer and fall to prepare for a run at singles this year. It took every ounce of that determination to face some of the other top players from the region. Butler won his first round 6-0, 6-0, and then went on to beat the fourth seed, Kyle Webb, 7-6, 6-4. In the semifinal match, Butler lost to the tournament champion, Alex Cooper. He was set for a showdown for 3rd and 4th place with Colson Stokes, a highly decorated player in the USTA super championship division.
Butler played the match of his life! By staying confident and sticking to the plan, he pushed stokes to his breaking point. Butler lost the match 4-6, 3-6, but won a tactical victory by forcing his opponent to play into his style--something most super champs don't ever do no matter who they face.
Because he had already beaten the fifth place finisher, Kyle Webb, Butler secured fourth place and his state tournament ticket! Way to go Nick!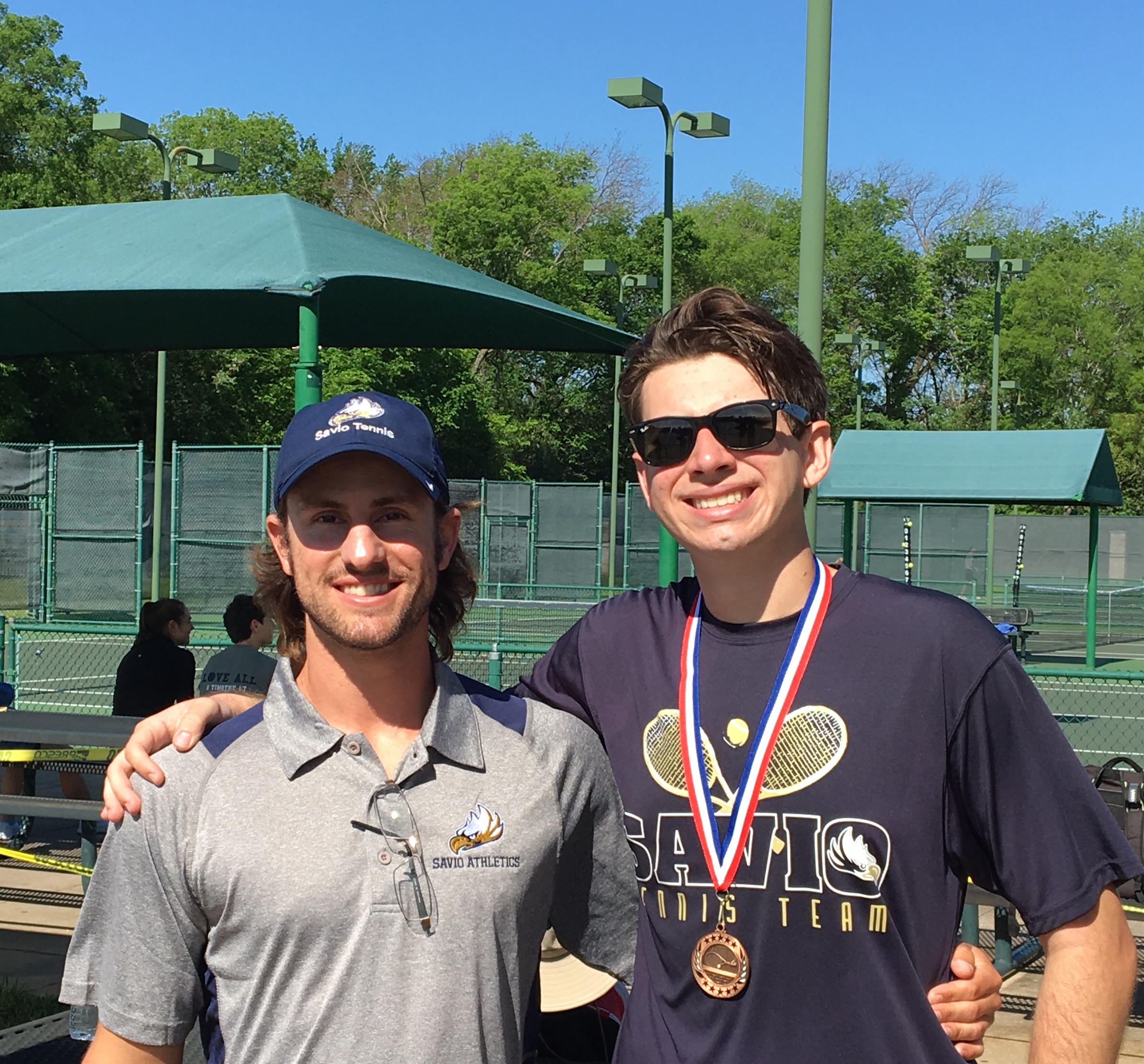 Thanh Tran played some of the best tennis of her life at this year's tournament, and it couldn't have happened at a better time. After not playing in the regional tournament in her freshman year because of a wrist injury, Tran slowly became a tougher and more committed player over the years. She practiced hard, when she did get to practice. As her game improved, her attitude on court changed too. She showed pure determination and focus in this year's regional tournament when she was able to turn the tide when she was behind in score a couple of times and still got the victory. Thanh won fifth place at regionals by defeating Rachel Whittenburg of Hyde Park 8-6. These two had some of the longest, nail-biting points ever! She is this year's girls' singles alternate for the state tournament. Awesome job Thanh!
It was an exciting and exhausting tournament at the end with its share of ups and downs. All the players worked hard in their matches and in support of their teammates. The Eagles tennis team represented the school with integrity and sportsmanship at the tournament on and off the court, as commented by the tournament director and TAPPS officials.
State is coming up soon on April 12-13! Let's keep Nicholas' spirits soaring high to this final meet of his high school career!