Campus News
Archives - February 2017
February 14, 2017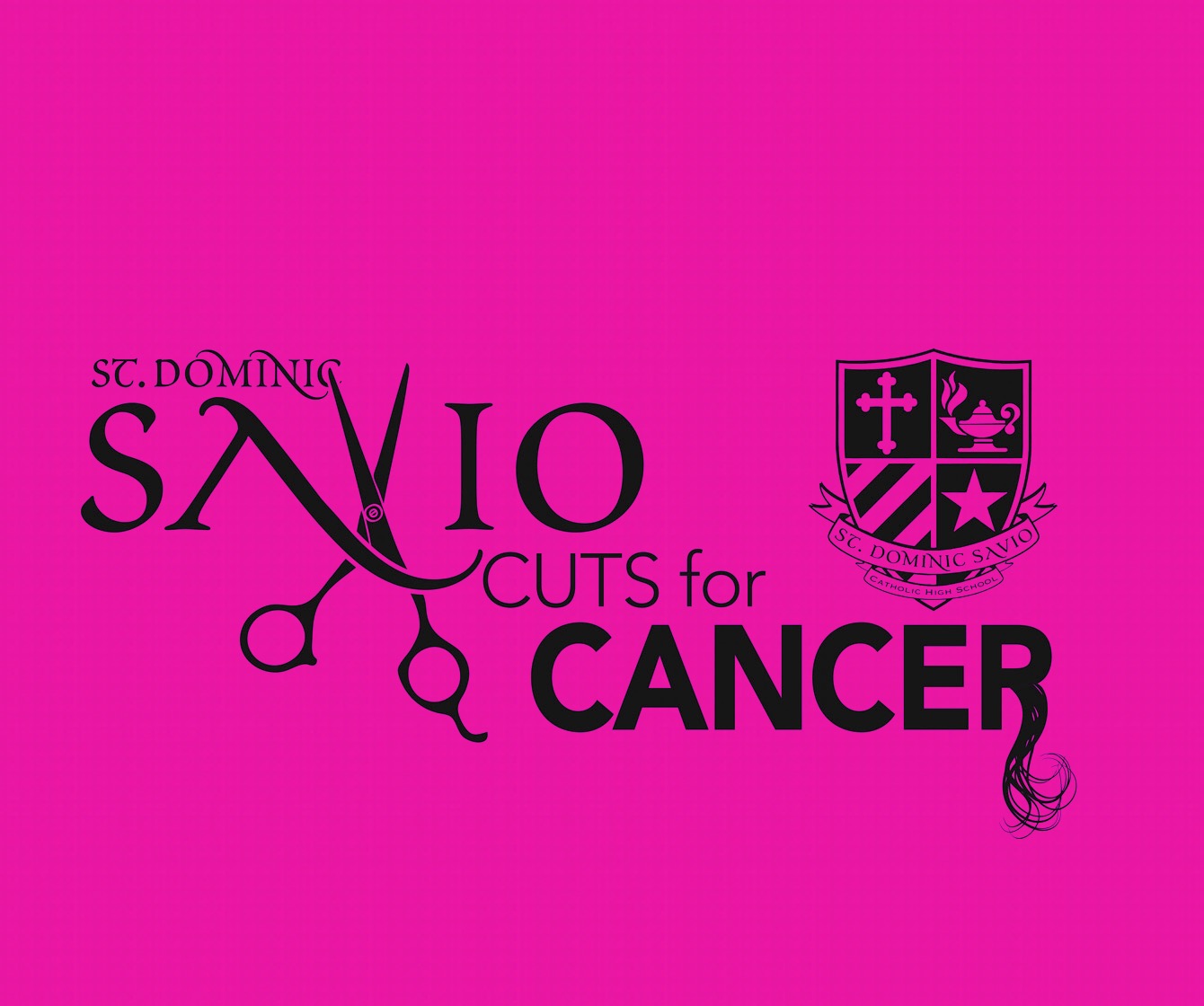 Join St. Dominic Savio Catholic High School students and many others as they donate their ponytails during the Cuts for Cancer event on Friday, February 17th at 2:30 pm in the St. Dominic Savio Gym. All beautiful hair donations will be sent to Pantene® Beautiful Lengths to create wigs for cancer patients that have lost their hair from treatment. Each hair donation must include a minimum of eight inches of hair.
Pantene® Beautiful Lengths is part of the largest, national movement and that creates free, real-hair wigs for women with cancer. Hair provided by generous donors will be crafted into beautiful wigs that cancer patients can wear comfortably. The students and those that will be in attendance on Friday, February 17, will be encouraged to support cancer research. This year, all donation proceeds will be donated to St. Jude Children's Research Hospital to help fund childhood cancer research and care.
St Dominic Savio is looking for ladies and gentlemen to participate by donating their hair. There is no age limit and we invite friends and families to participate.
Some students that are participating in Cuts for Cancer have lost a friend and/or family member to cancer and want to make an impact in someone's life because of the close impact their loss had:
"My sister's father died of cancer when I was very young and I didn't really understand what was going on, but I see the impact it [losing her father] has made on her."
"In 2015, my sister and I both cut our hair in honor of a family friend… She was 12 years old…We sent her a t-shirt from that year [from Cuts for Cancer]… she passed away a week after Cuts for Cancer…. It broke my heart to know that there was a girl just like me and my sister that wasn't able to do all the things we could."
"My grandma… had cancer and didn't survive, it made a giant impact on me because before I didn't realize how big of a big deal cancer was and how it can [physically] destroy people who have it."
So far St. Dominic Savio has 35 students, faculty and one 12 year old that have committed to donating their hair. They are willing to cut their hair during the Cuts for Cancer event because:
"I am participating because I feel like everyone deserves the opportunity to feel beautiful and for me I know that my hair makes me feel that way."
"I know that my hair will grow back. If I can give a small part of myself to someone in need and make them feel beautiful again, I am going to."
"I want to donate my hair because I am ready for change and I continually felt called to give a part of something that I love, my hair, to someone else."
Join us for this significant event on Friday, February 17th at 2:30 PM in the St. Dominic Savio Gym (9300 Neenah Avenue, Austin, TX 78717).