Campus News
Archives - October 2017
October 31, 2017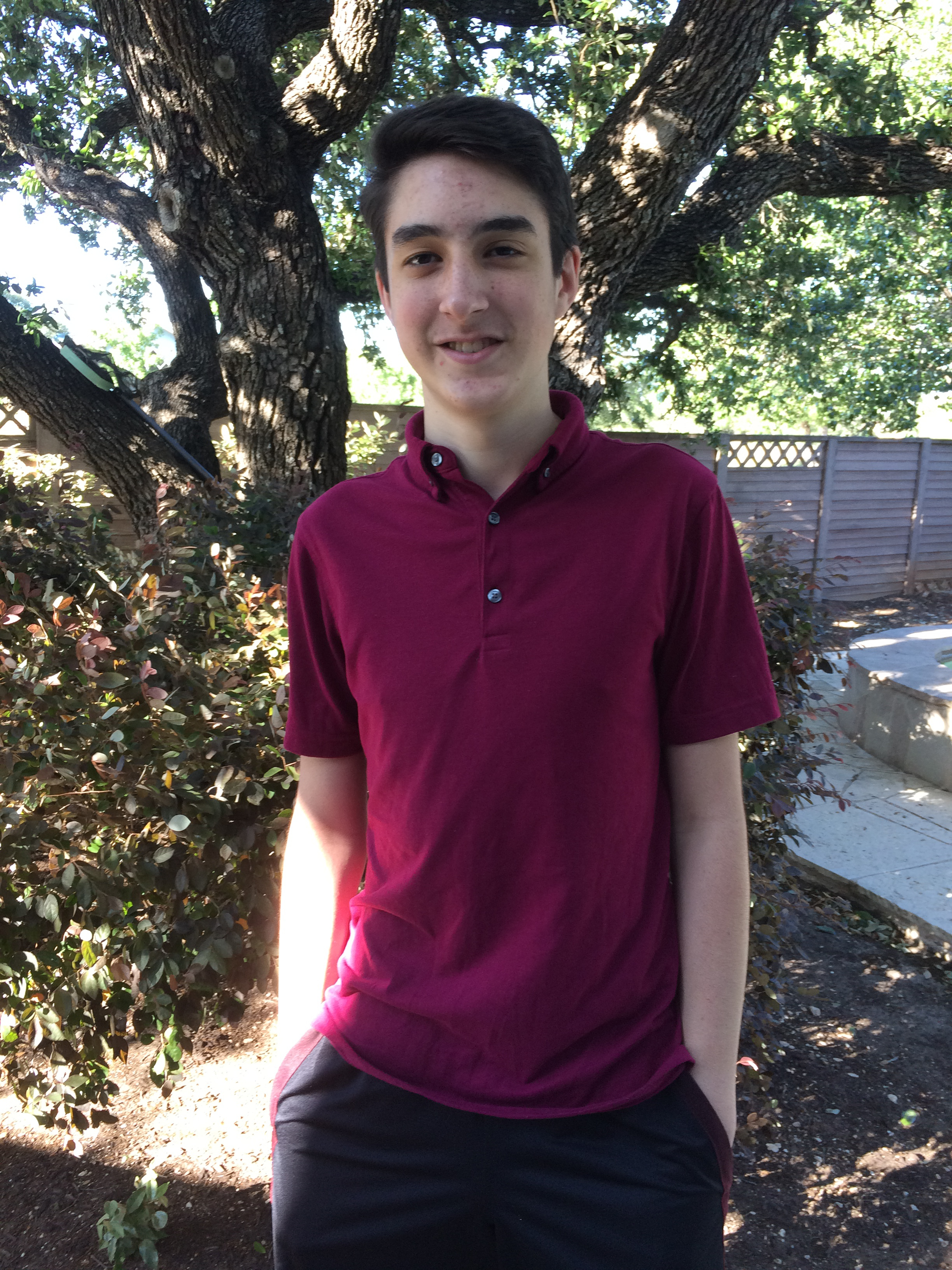 Savio junior Jonathan Shoemaker was named a semi-finalist in the prestigious Siemen's Competition, the nation's premier competition in math, science, and technology for high school students. There were over 1860 projects entered nationally, including Jonathan's titled "A Three Species Model for Wormlike Micellar Fluids in Porous Media and its Applications".
Jonathan teamed up with Ethan Nolan from Hayes High School and Dr. Young-Ju Lee from Texas State University on this effort. The project involved modeling the injection of chemicals into oil reservoirs in an effort to equalize the flow rate across all materials in order to recover a higher percentage of oil.
This partnership all began when Jonathan attended the Honors Summer Math Camp at Texas State University this last summer in which he was paired with Dr. Lee and another student from Hayes High School. Jonathan met daily with the professor and became part of his research team.
"I got the chance to combine my interests in programming (Matlab) and Chemistry in order to solve a real-world problem. There is a great chance we can get this [project] published, which makes the experience even more valuable. I received a taste of research over a very intense six weeks." Jonathan Shoemaker said.
There were 25 team projects named as semi-finalists from our region of ten states. Five projects advanced to the next level for a chance to win $100,000, but the Savio project did not advance.
"These semi-finalists should be extremely proud of this high-level academic accomplishment," said David Etzwiler, CEO of the Siemens Foundation. "Their projects represent some of the most noteworthy and exceptional of those submitted and reflected an advanced level of STEM research."