Campus News
Archives - July 2016
July 22, 2016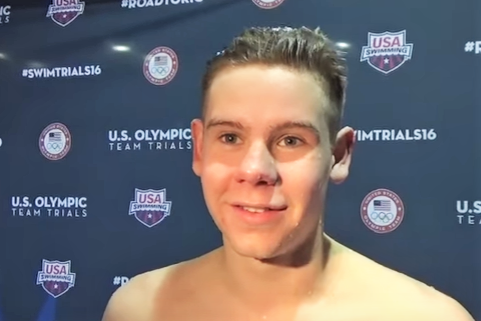 Our very own Sean Grieshop represented St. Dominic Savio with an interview with Swimming World about his performance at the Olympic Team Trials. Listen to the interview.
In June, Grieshop secured fourth place in United States history for the U.S. Olympic Team trials for men's 17 – 18 age group. Grieshop clocked in at 4:14.00 in the 400 m Individual Medley (IM) to set a new Junior World Record.
His time is just five minutes short from Michael Phelps' 4:09.09 record in 2003. This places Grieshop's record just behind Michael Phelps, Tim Dolan, Chase Kalisz. He now ranks fourth place in U.S. history in his 17-18 age group.
Grieshop finished the Olympic team trials strong in fifth place overall. While only the top two finalists of the team trials move on to the Olympic Team, we are proud of this significant achievement for Grieshop!
Grieshop and his family were recently featured in the Lifetime Television show Gold Medal Families. All the athlete's featured on the show are ages 17 to 21. The Lifetime show reflects the constant commitment both the athlete's and their families go through while preparing for the Olympic Team Trials. A recent article about the show was published on SwimSwam.com.
Congratulations Sean Grieshop, we are proud of you!