Campus News
Archives - May 2016
May 31, 2016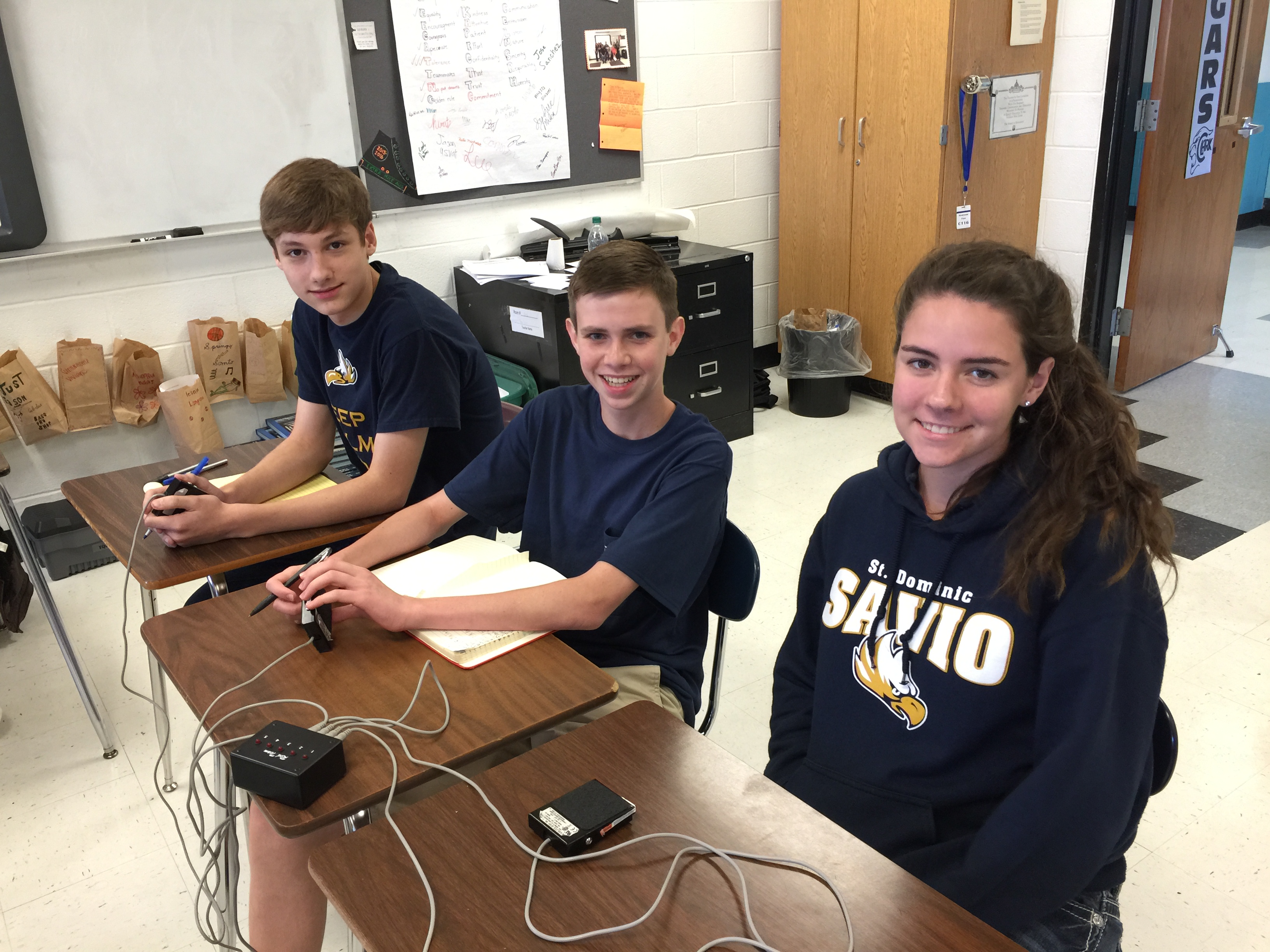 On April 30th the Savio Quiz Bowl team sent a team of just three players to compete in the JV State Championship tournament in San Antonio. Sophomore Bryn Stryk was entering just her second Texas Quiz Bowl event ever, while freshmen Nicholas Huth and Matthew Meskill had been regulars throughout the year. But with only three players the young Eagle squad faced an uphill battle all day long.

But the team fought hard, notching convincing victories over the JV teams from Austin's Hyde Park Baptist,
Houston's DeBakey High School and San Antonio's Brandeis. The Eagles also dropped a nail biter against Houston Strake Jesuit and battled valiantly in all their matches. In the end the JV squad from LASA was just too tough. With three players from the 2014 middle school national champion team LASA just had more fire power than the rest of the field could handle, going 11-0-1 on the day to take the title.

The short-handed Eagle squad finished in 7th place. Matthew Meskill captained the team and led the scoring for Savio with 42.92 points per game (6 powers and 5 NEG5's). In addition, Matthew was the number four scorer from the entire JV field. Matthew has definitely caught the eye of the Texas Quiz Bowl officials with his strong performances all year long, and he looks to continue that momentum next year.

The season is now over for the Savio Quiz Bowlers. They will take a few weeks off, but will have several practices thru the summer. Many of the team's players will be going to Texas Quiz Bowl camp, which will be in Austin this year. Any new players looking to give Quiz Bowl a try should contact coach John Isakson at jisakson@earthlink.net.