Campus News
Archives - March 2016
March 31, 2016
Let's talk TEXAS RELAYS!!!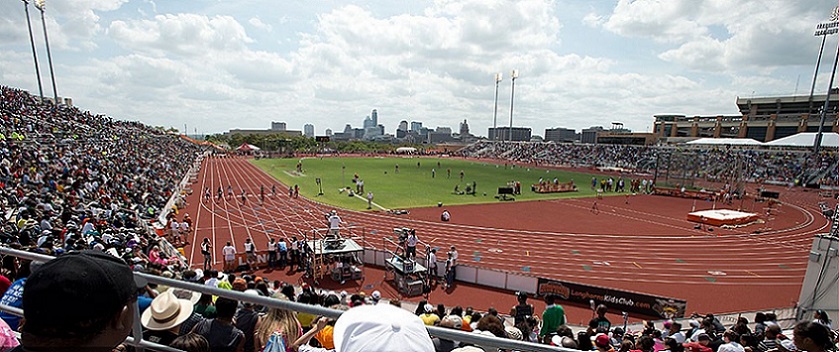 First of all, huge congratulations to the following outstanding track athletes who have been invited to compete in the 89th running of the world-famous Nike Clyde Littlefield Texas Relays:
Savio Girl's 4x400m Relay:
Angele Kelly
Kacie Mayberry
Octavyia Williams
Arriana Islas
Christionna Hawkins
Savio Boy's 4x400m Relay
Julian Sparks
Stephen Hampton
Josh Noth
Victor Martinez
Elias Sanchez


If you're new to the team, or maybe new to track altogether, it's easy to imagine that anything called the "Texas Relays" is kind of a medium-sized deal, because (after all) it's right in our very own backyard. The reality is that the Texas Relays are an extremely elite, premiere track and field event on the national level, which includes, this year, competitors from 32 states and 20 countries. Your Savio athletes will share the stadium with elite collegiate athletes, champion professionals, and many Olympians. 7500 athletes will compete, and about 40,000 spectators are expected to attend. It's actually a really big deal.
If you are a veteran Savio Track fan, you may be thinking it's simply becoming an expectation that Savio qualifies relay teams into the Texas Relays every year. Yes, well, that's just great parenting (hahaha). Ok, maybe it's because of the excellent training provided by our outstanding coaches.(Thanks Coach Brantley, Coach Tommie!)...Yeah, and our talented kids do work unbelievably hard year round to improve, and they are pretty awesome!
Let's not be too blasé about this "repeat" honor. After all, there are 36,287 high schools in the US whose teams won't get to enjoy this distinction. (I didn't make that number up...it's real math.) Opportunities for high school athletes to compete in this atmosphere, in any sport, are very rare.
Please celebrate with us this joyous achievement! We are so blessed!
Competing in the Texas Relays can be a very formative experience for our young men and ladies. This is a big adventure. How often can they can gain so much confidence and feel so much humility in the very same moment?
Our teams will race at about
4:15pm
on Friday
afternoon. You can join our clan of enthusiastic Savio fans in general admission seating in the Southwest corner of the stadium. Important advice: buy your ticket in advance, arrive early with plenty of time to park, foil the crowd and get to a seat ASAP, plan for the weather, and cheer madly!
If you would like to come out and enjoy the event in person, you can buy tickets
here
.
Can't go, but still want to catch some of the action? Fourteen hours of exciting competition will be aired live on the Longhorn Network. More information about that coverage can be found
here
.
If you cannot attend and wish to support our wonderful track team anyway, here's what you can do:
-
Please pray for our athletes.
Pray for their health, their peace, and their success. Pray they enjoy a memorable and formative experience
on Friday
in Austin.
-Cheer them in passing. Please congratulate these kids (and coaches) when you see them. Send them off with pride. Thank them for representing our community so very well...again!
-Talk it up! Spread the word that Savio Track is the real deal. The number one need of this team is continued support from enthusiastic families and growing numbers of talented athletes. Let people know, if their son or daughter wants to join a group of dedicated athletes, work hard, and accomplish something, then Savio Track and Field is the place to do it.
This is a time for all of our track athletes to feel proud of belonging to an outstanding organization, a group that is disciplined, faithful in their dedication to using the talents God has given, positive in their approach to daily effort, and generous in sharing joy in accomplishment!
Hey!! We're in the TEXAS RELAYS.....AGAIN !!!! .....It's a big deal!!!