Campus News
Archives - January 2016
January 19, 2016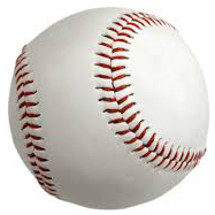 Though spring weather seems distant, one of Savio's most exciting spring teams is slated to begin its season in the upcoming week. On January 18, Savio baseball took the field for the first time since last May for the first official practice of the 2016 season.
Head Coach Bryan Edwards and his veteran assistant Clifton Cryer have eagerly awaited the start of practices. In his inaugural season last year, Coach Edwards led the team to its second consecutive bi-district finals playoff appearance, falling only after a hard-fought 7-0 loss to the eventual state champions, Lutheran South Academy. Most of the team's letter-winners and four of last year's all-district selectees are returning as upperclassmen, spearheaded by a vibrant senior class boasting Kayne Gonzalez, Eddie Greiner, Patrick Lahey, Tanner Martinez, Simon Scales, and Marty Sedlacek.
2016 will mark the first year that the program features both a varsity and junior varsity team. The addition of a secondary squad reflects the program's ability to attract and develop new baseball players among the school's population. Coach Cory Patton will join the coaching staff and work with the team's hitters and outfielders. Coach Patton played for the Toronto Blue Jays and Texas Rangers organizations in his 10-year professional career, accumulating over 3000 at-bats with a lifetime batting average of .279 and 130 homeruns. His hitting expertise is a welcome addition to a program looking to increase its offensive production.
At the first team meeting Coach Edwards expressed his confidence and optimism for the upcoming season and burgeoning program. On the long-term goal of winning a state championship, senior Marty Sedlacek remarked, "It's only a matter of time. Maybe 4 months at most."
The Eagles kick their season off with a home-opener against St. John XXIII on Saturday, February 13th at 1:00 PM.