Campus News
Archives - September 2015
September 29, 2015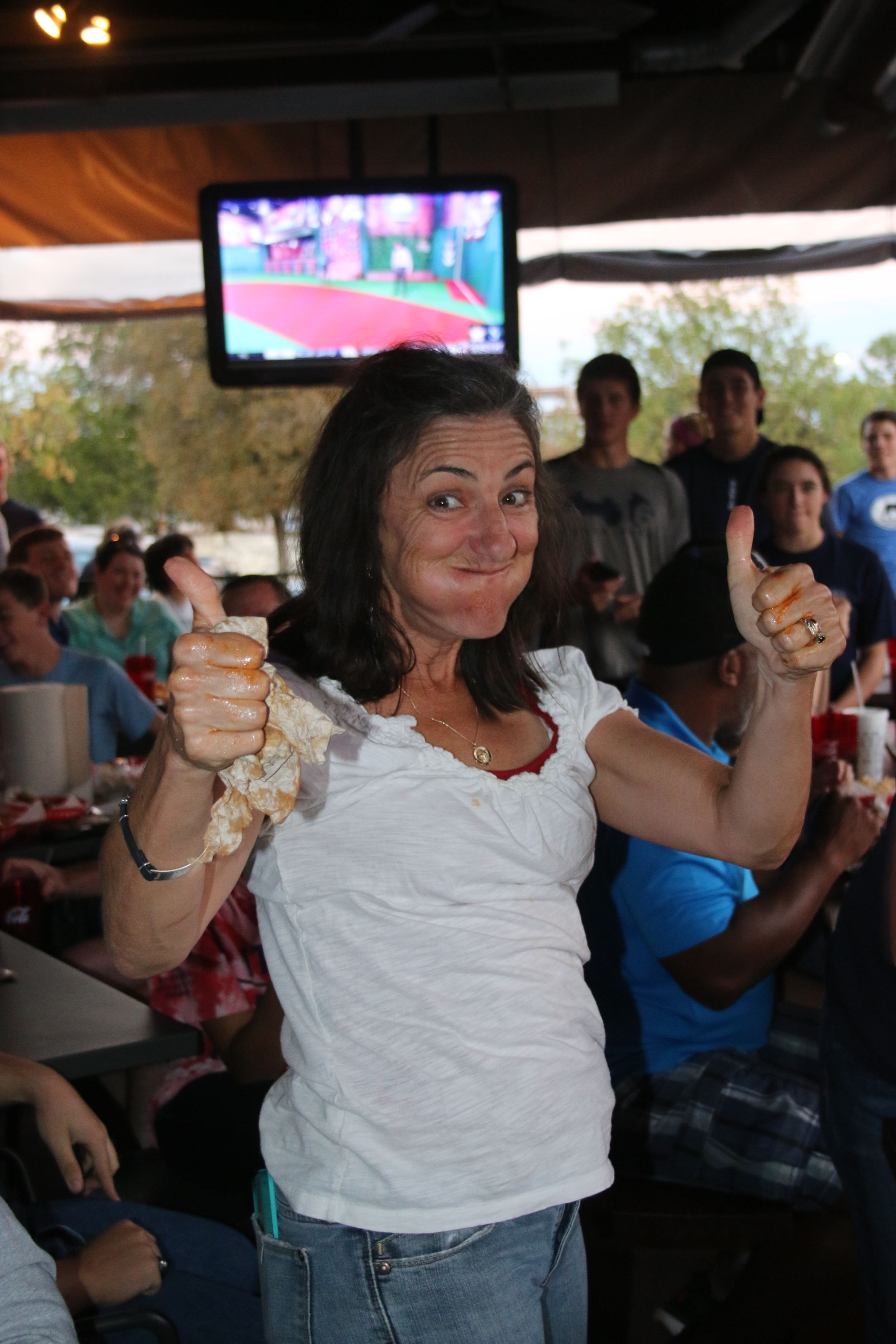 Savio's 4th Annual Wing Eating Contest kicked off Homecoming week Monday at Pluckers Lakeline. Savio students and parents packed the house to see if anyone could dethrone the returning Mrs. Artz. The battle was over before it even began though. Mrs Artz attacked the wings like a bad equation while the Athletic Directors tried out specific game tactics and Coach Estrada took the easy way out avoiding the dreaded Fire in the Hole wing.
Fun was had by all and a portion of the night's proceeds were donated back to Savio.
Thanks to all that came out to support!
Showdown pictorial summary HERE.