Campus News
Archives - September 2014
September 26, 2014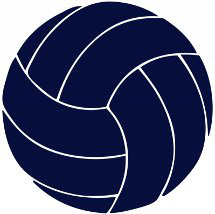 The Savio Lady Eagles went up against St. Michael's in a tense district match-up on Thursday night. The Lady Eagles took set number one, 25-22, then lost the next two sets, 22-25 and 19-25 as St. Michael's started gaining momentum. In set 4, the Lady Eagles came roaring back, winning 25-18 setting the stage for a 5th and deciding set. In a nail-biter final set, the Lady Eagles finally prevailed, 15-13 in a hard fought match and capturing their first district victory.
* Sarah Greiner dished out 45 assists, put up 3 blocks, 4 kills and 2 aces. (Her assists for the night are or are very close to a school record).
* Maddie Miksch put 22 kills to the floor and added 5 blocks and two aces to the effort.
* Caleigh Johnson dominated the middle game with 11 kills and a season high 8 blocks.
* Sierra Martinez and Hannah Parker added 4 kills each, while Jordan Brannam and Natalie Stewart hammered two service aces each.
The Lady Eagles next match is Tuesday as they travel to Waco Reicher.
CONGRATULATIONS LADY EAGLES !!