Campus News
Archives - August 2014
August 07, 2014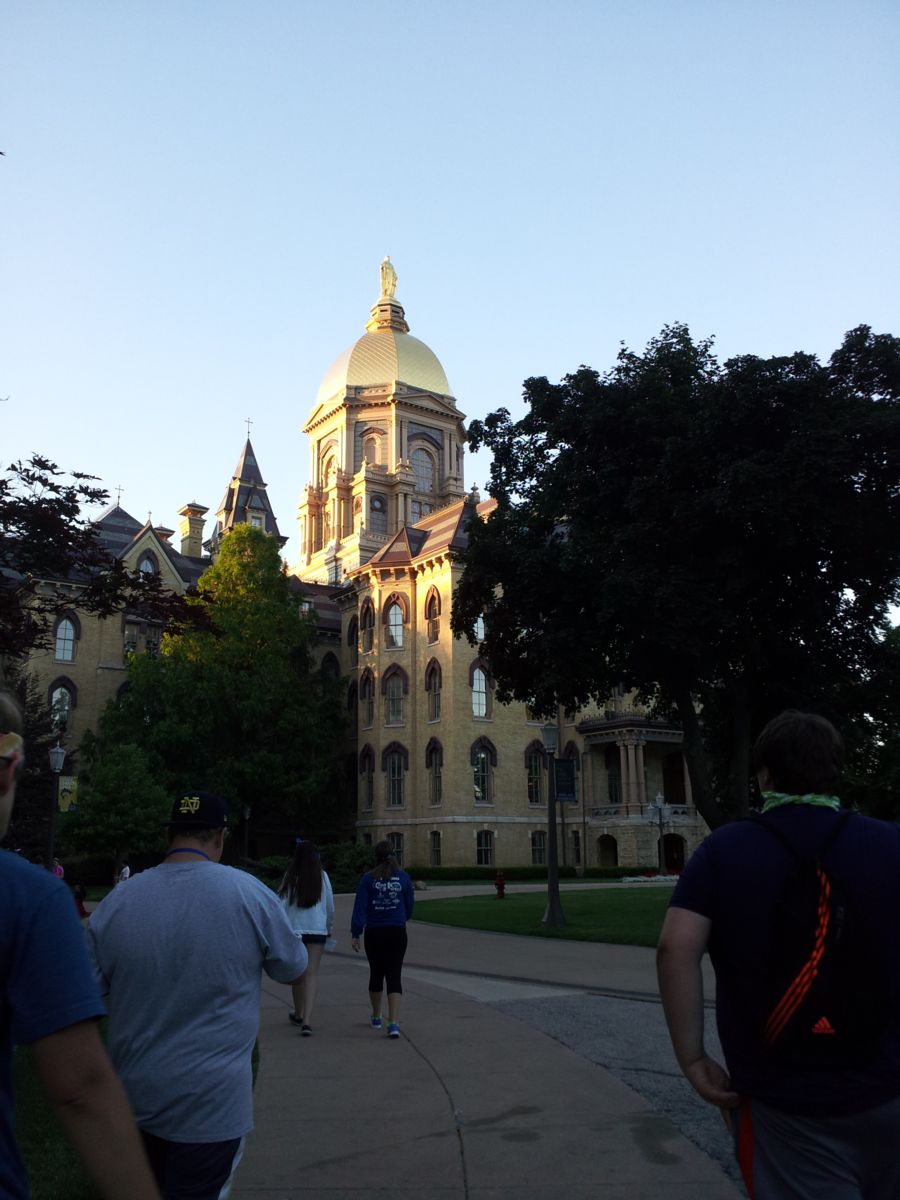 This summer, 10 students from St. Dominic Savio Catholic High School traveled to Indiana for Notre Dame Vision, a five-day conference hosted by the University of Notre Dame's Institute for Church Life. The students benefited from speakers, small group sessions, and a wide variety of other activities over the course of the week, all geared toward helping them explore the unique ways God is calling them as an individual, and how they can answer that call. They returned inspired to share the gifts of this trip with their Savio community. The following are some student comments on the experience:

"I found it funny how I went in thinking the experience would be about one thing and then finding it to be about something even better. I went in to the retreat thinking it would tell me what to do with my gifts and my future, and came out with new gifts and a knowledge of what I need to do right now. I learned that we are not defined by what our gifts are or by the standard we are held at by others. In truth, we are undefined, and can only be described as children of God. Not only did I learn this, but Vision helped me to discover my mission to spread this knowledge as a gift to those around me." - Amanda Fuentes, Class of '17

"Vision was a great experience, I heard talks that have gotten me thinking about God and the life that I have. It has also showed me that everyone has untold problems that are unique to them. Overall, I have grown closer to God, my family, and friends, and I have learned that sharing my stories helps others." - Cecelia Van Gompel, Class of '17

Two faculty members joined the students for this trip and participated in Vision's CYM (Campus and Youth Ministers) Program. They were able to attend sessions led by internationally renowned theologians, workshops conducted by leaders in youth ministry, and retreat activities led by the Institute for Church Life staff. It was an opportunity for spiritual nourishment and the honing of skills on many levels.
For more information on Notre Dame Vision, you can visit HERE.

The Office of Formation and Ministry will begin planning for next year's Notre Dame Vision trip in early Spring 2015. Watch for details on the website and in the Theology department!