Campus News
Archives - June 2014
June 16, 2014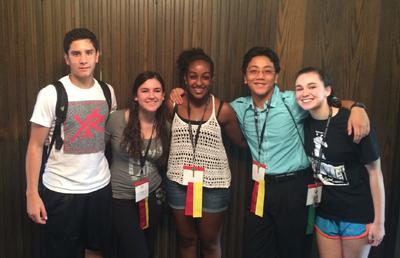 The National Hispanic Institute at Austin team competed in the Great Debate that took place at Austin College in Sherman, TX from June 12-15. Although the Austin chapter did not win the tournament, they did extremely well!
The team brought more than twenty people, and eight broke to the Sweet Sixteen, which is the best sixteen teams for each category of debate. Savio had four students participate and all four broke to the Sweet Sixteen in their specific categories. Andrea Chavez and Lukas Keen were partners and went all the way to the semifinals in the category of Cross Examination. Eden Desta and her partner also went to the semifinals, but in Mock Trial. Lastly, Christian Poblete and his partner went to the Sweet Sixteen in Mock Trial but lost their round and were unfortunately unable to move further.
In addition, after Savio student Elena Pojman coached two of the Savio participants during the spring semester, she was able to help staff the debate working in logistics with the tournament directors.
Congratulations to our Savio students for a great effort!