Campus News
Savio Community Meets New Principal
August 04, 2023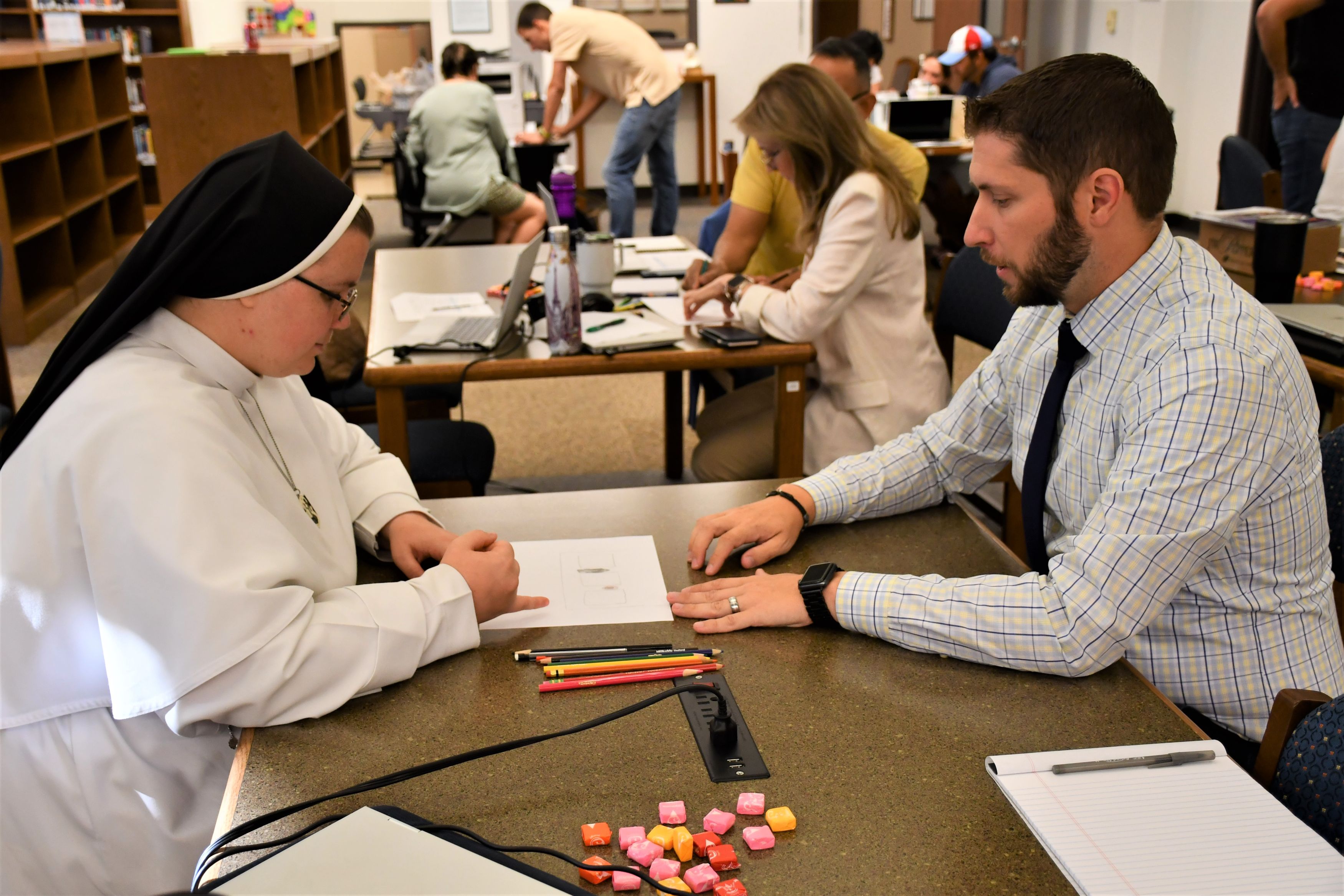 St. Dominic Savio Principal, Mr. Evan Psencik, (Mr. P) has arrived on campus and is currently meeting with faculty and staff, who are also returning from summer break. On Wednesday, August 2, an in-service was held at the school, and on Thursday, August 3, faculty and staff participated in the annual teachers' retreat at the Diocesan-owned Eagle's Wings Retreat Center, where speakers, Adoration and Mass were a part of the day.
Beginning the week of August 7, St. Dominic Savio Catholic High School faculty and staff will continue with an in-service schedule featuring safety training, the annual Diocesan Convocation at St. William Parish, new student orientation on Thursday, August 10, and the freshman retreat being held at Savio on August 11.
All students return to school on August 14.
Photo: Sister John Henry, Dominican Sisters of Mary Mother of the Eucharist, works with Principal Mr. Psencik, on an ice-breaker project held on Wednesday, August 2.