Campus News
Seniors of the Week!
January 04, 2022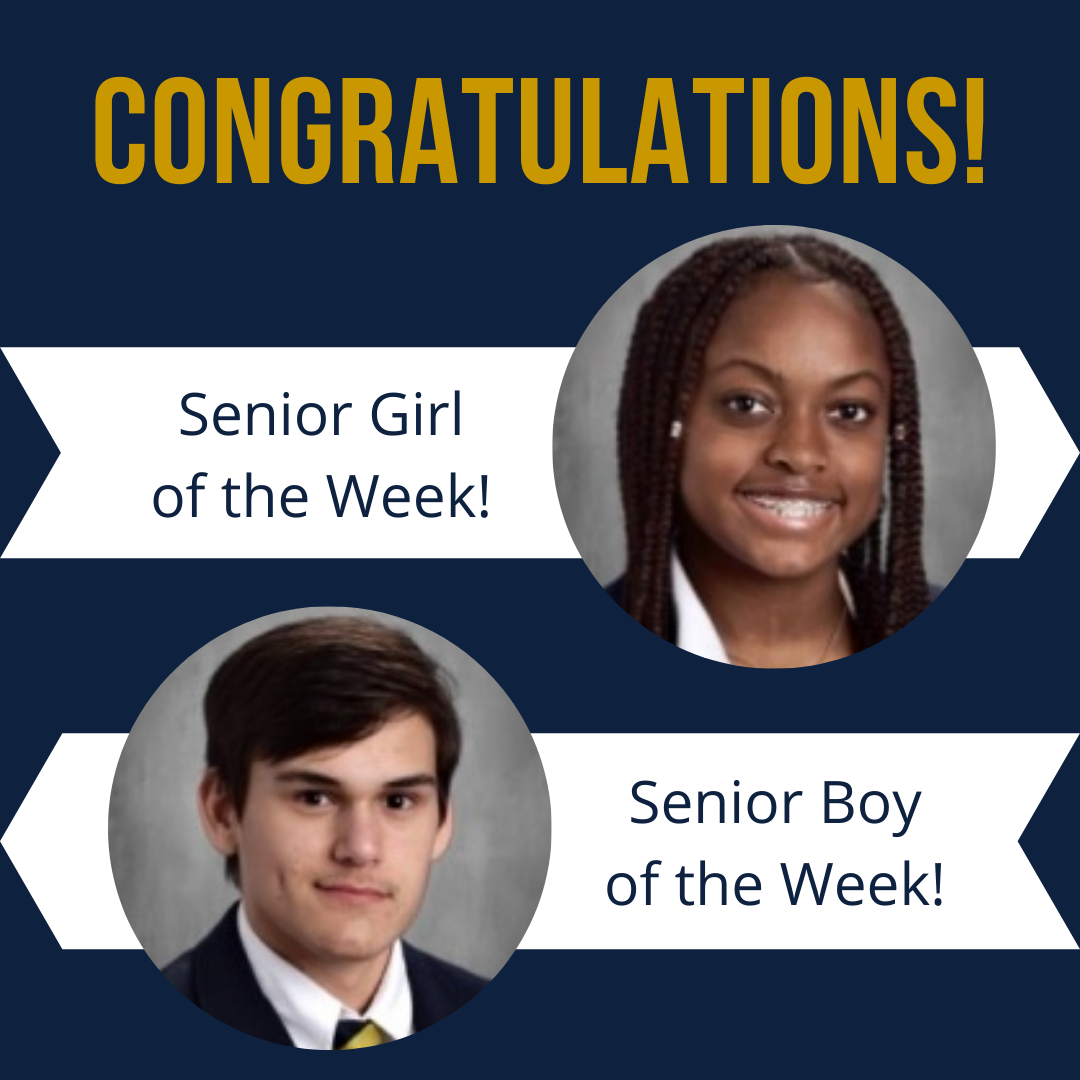 Our Senior Girl of the Week is Paris! She is always encouraging others. She is great at helping others express themselves by showing her caring spirit and letting them know they are seen.
Our Senior Boy of the Week is Aidan! He has been a strong member of the Savio Cyber Team. He is a great mentor for the new members and has really helped strengthen the team as a whole. Aidan is also engaged in his classes and shows interest in a variety of subjects.