Campus News
Seniors of the Week!
December 13, 2021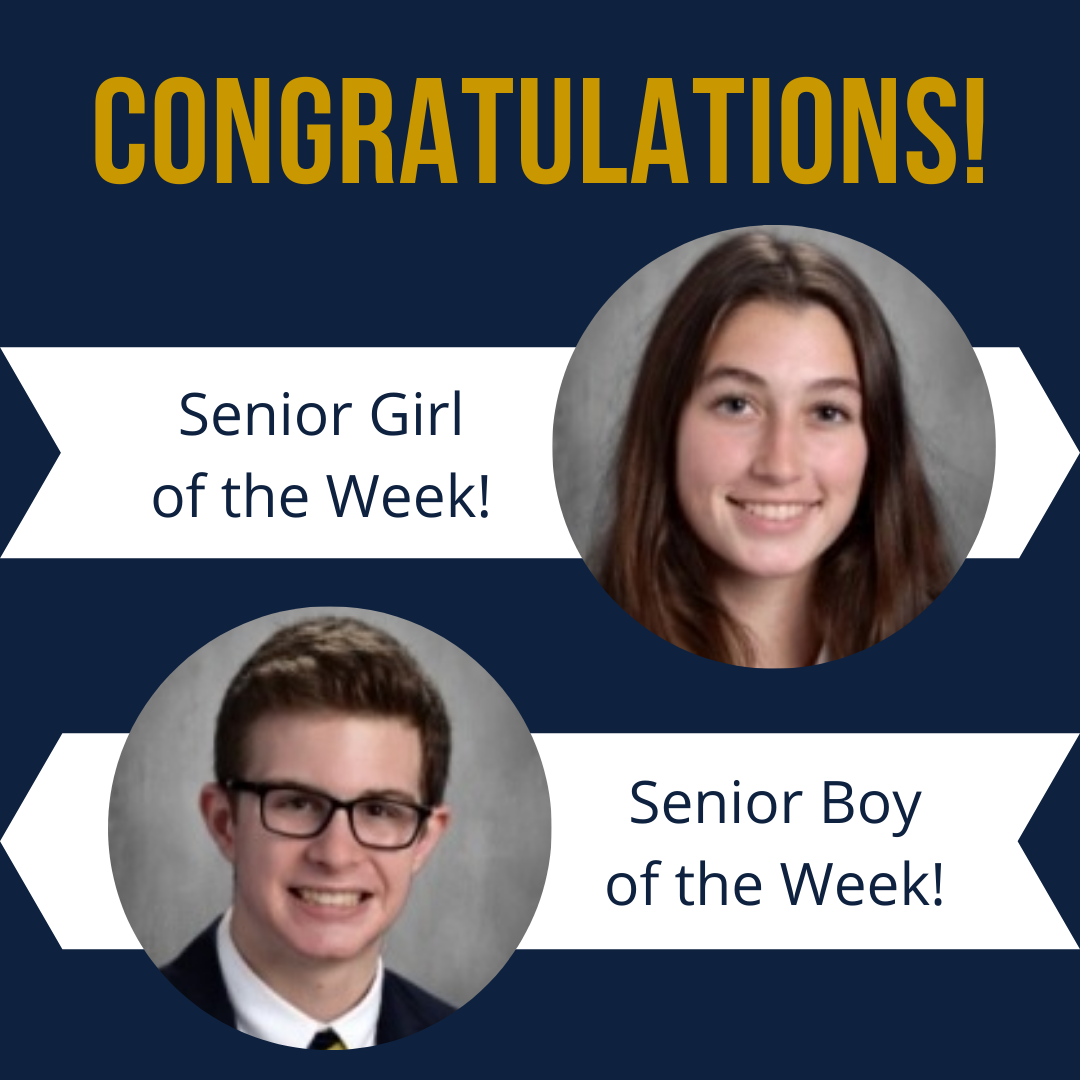 Our Senior Girl of the Week is Eva! She has been extremely helpful in House Council. Eva is dependable and great at orchestrating an event. She has the ability to anticipate what might be needed so that bases are covered for student body events. She is also an excellent student and contributes so much to her academic classes.
Our Senior Boy of the Week is Noah! He is always engaged in class. He asks insightful questions, volunteers to lead prayer, and is kind to his classmates. He is a great leader in class, on the field, and within the TIM Team. He has also been willing to sing the National Anthem when asked at many of our sporting events.