Campus News
Seniors of the Week!
October 18, 2021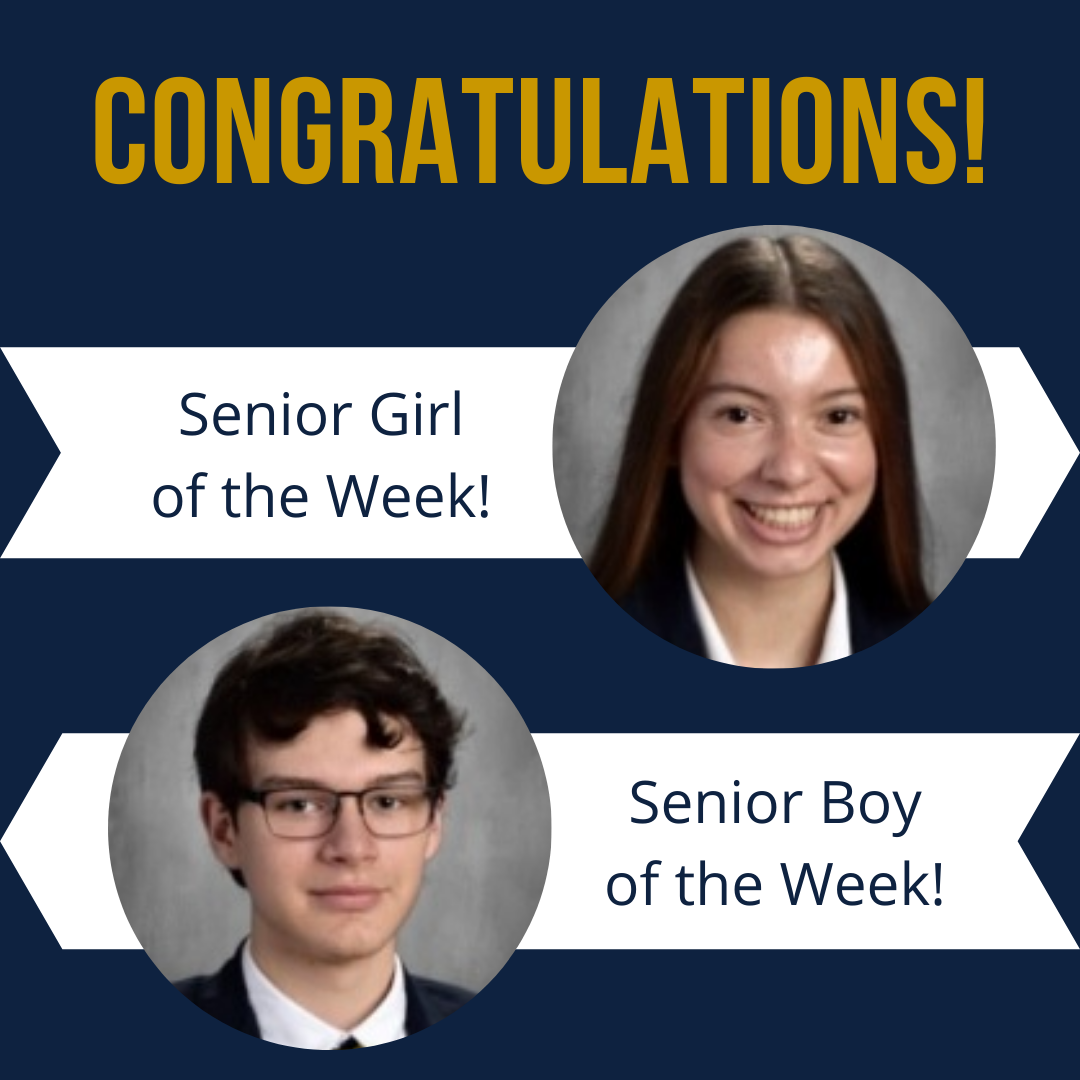 Our Senior Girl of the Week is Virginia! She is so sweet and willing to help whenever you need it. She is intuitive and values peer relationships. She helped with the Sophomore Retreat last year and she worked well with the other students and made sure everyone was heard and included.
Our Senior Boy of the Week is Evan! He is an awesome leader on the Iron Eagles robotics team and is also a great House Leader for Leo. He engages with other students and tries to motivate everyone, even the new freshman on the Robotics team and in Leo House. He works with integrity and patience and exhibits the qualities of a servant leader, both in and out of the classroom.