Campus News
Seniors of the Week!
March 29, 2021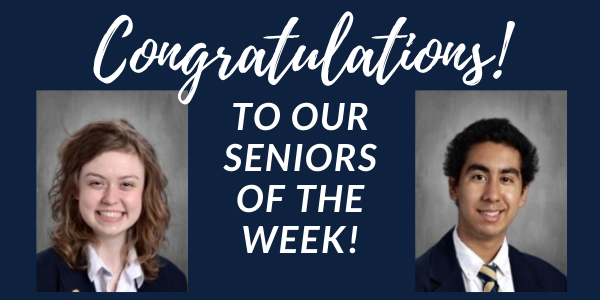 Our Senior Girl of the Week Hannah is amazing! She is involved in many organizations at Savio and has always been super involved during her time at Savio. She is a valuable part of the TIM team and Adoration Band where she sings and plays multiple instruments. She is helpful and kind to everyone.
Our Senior Boy of the Week Jose was the lead this year for Imago Christi Day at Savio and did a fantastic job. He is engaging in class and a vital part of Christian Outreach. He works hard at everything he does and always has a positive outlook to share with others.