Campus News
Swim Team Places In State
February 11, 2020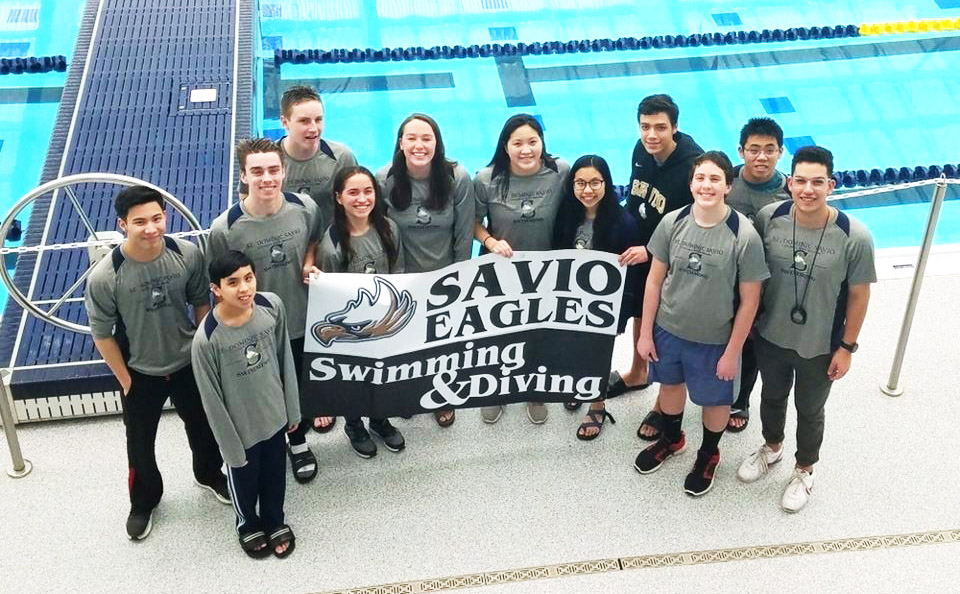 On Friday, February 7, the St. Dominic Savio swim team competed in the TAPPS State Meet. The school gave the team lots of encouragement in the Commons, with the school song before they left.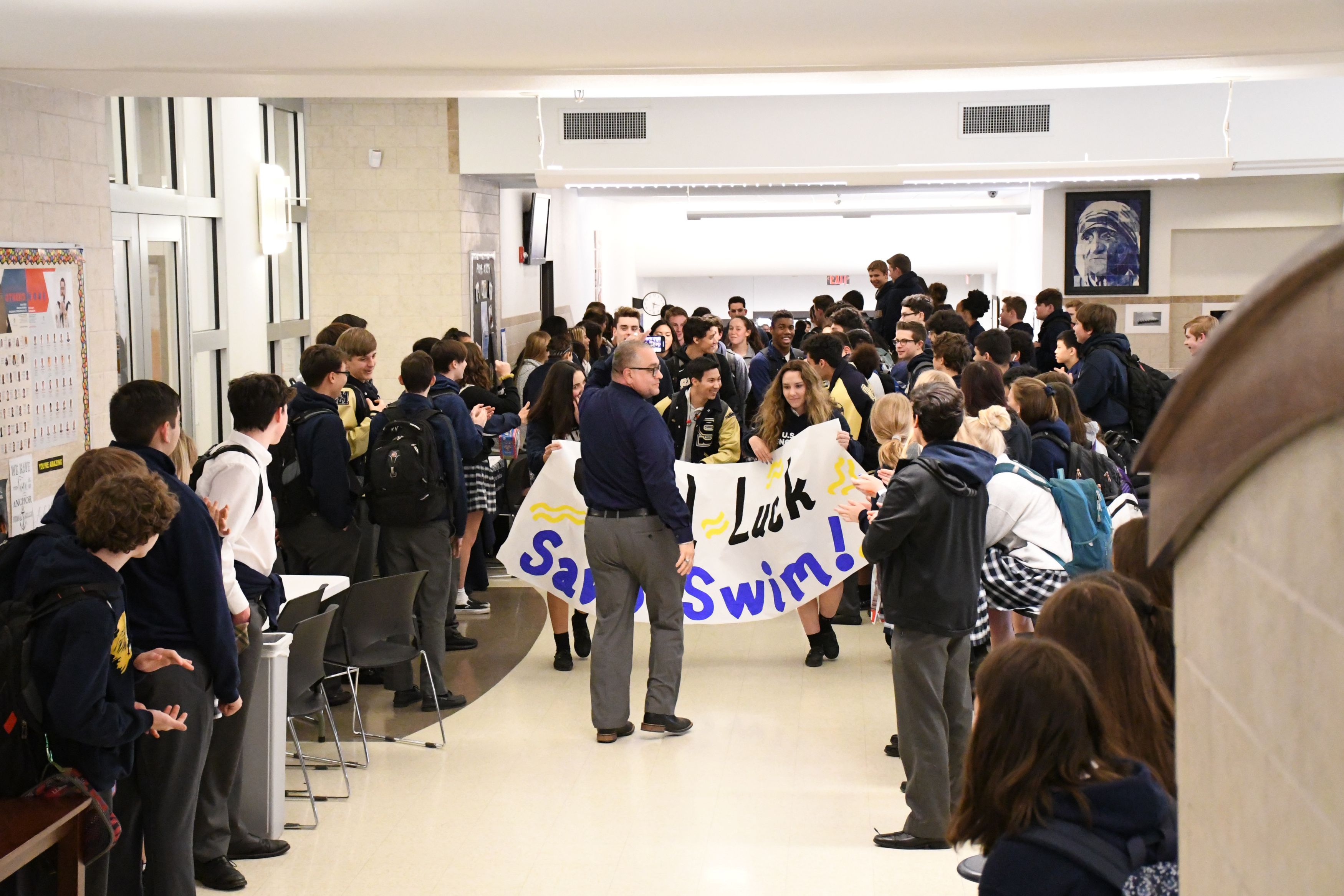 During the meet, the team gave their all. The team made great times in their swims across the team. Caitlin Murphy, Reilly Gilbert, Frank Alvarez, and Emily Dietrich lead the team for seventh place in Division 1 State Championships.
Reilly Gilbert, Jade Hallum, and Caitlin Murphy, stood on the podium for their individual placements.
Reilly Gilbert placed first in the 100 butterfly and second place in the 100 backstroke.
Jade Hallum placed first in the 50 freestyle and 100 butterfly.
Caitlin Murphy placed third in the 100 free and second place in 100 backstroke.
The 400 Freestyle relay, which included Reilly Gilbert, Nathan Lewis, Anthony Nguyen, and Matthew Reysa. Together, they placed third and beat the school record by 9 seconds with a time of 3:25.30!
The swim team gave their all as one of the smallest teams in the competition. With a team of seven males and four females, that challenge was faced with courage head-on, and they swam their very best.
On January 22, 2020, the girls team placed second and the boys team placed third, giving the team an overall placement of third-place in Regionals.
"Each team member should be extremely proud of what they were able to accomplish," said Coach Daniel Parks.
Learn more about the swim team and their coaches on the swim page.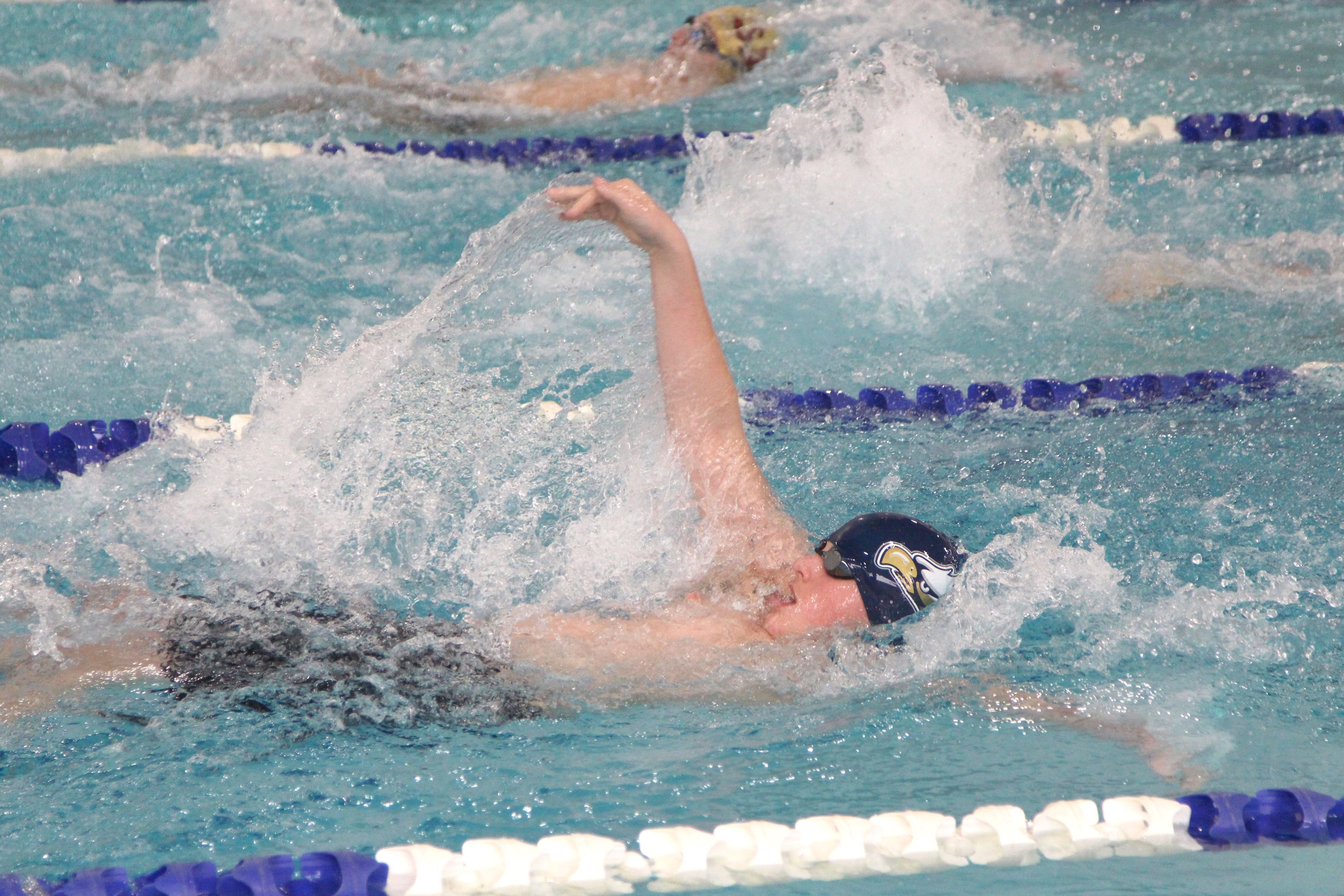 --
St. Dominic Savio Catholic High School is located in northwest Austin, Texas, in an active and thriving community. Savio is a college preparatory school, to prepare young men and women to become faith-filled, visionary and inspirational leaders in service to the Church and the world. St. Dominic Savio offers a faith experience that encourages students to reach their full potential as caring, conscientious, and moral servant leaders. The vision is Forming Servant Leaders in the Image of Christ. For any questions, please contact the Director of Communications, Ms. Cristina Mares, by email: cmares@saviochs.org.