Campus News
2019 Giving Reminder
December 20, 2019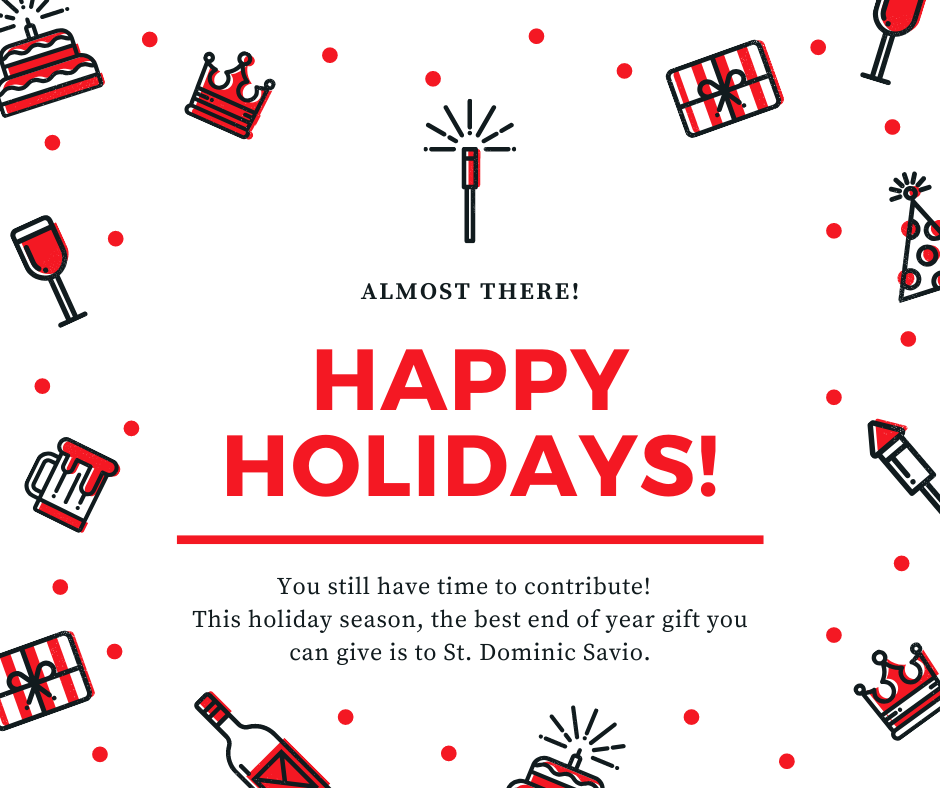 From all of us at St. Dominic Savio, we wish you all a Merry Christmas season.
As 2019 comes to a close, please consider giving in 2019! Your gift will support many areas, including classroom materials, equipment, facility maintenance, special events, programs, technology, staff development, and salaries. Every donation is appreciated and needed, no matter the amount!
For your generous gift to count towards the 2019 tax year, per IRS guidelines, it must be postmarked no later than December 31, 2019. You can also make your donation online by following the donate button. Thank you for your support, and we wish everyone a Merry Christmas and Happy New Year. Please contact the Development Office, 512-244-4861, if you have any questions.
--
St. Dominic Savio Catholic High School is located in northwest Austin, Texas, in an active and thriving community. Savio is a college preparatory school, to prepare young men and women to become faith-filled, visionary and inspirational leaders in service to the Church and the world. St. Dominic Savio offers a faith experience that encourages students to reach their full potential as caring, conscientious, and moral servant leaders. The vision is Forming Servant Leaders in the Image of Christ. For any questions, please contact the Director of Communications, Ms. Cristina Mares, by email: cmares@saviochs.org.