Campus News
Support the Faculty & Staff
December 03, 2019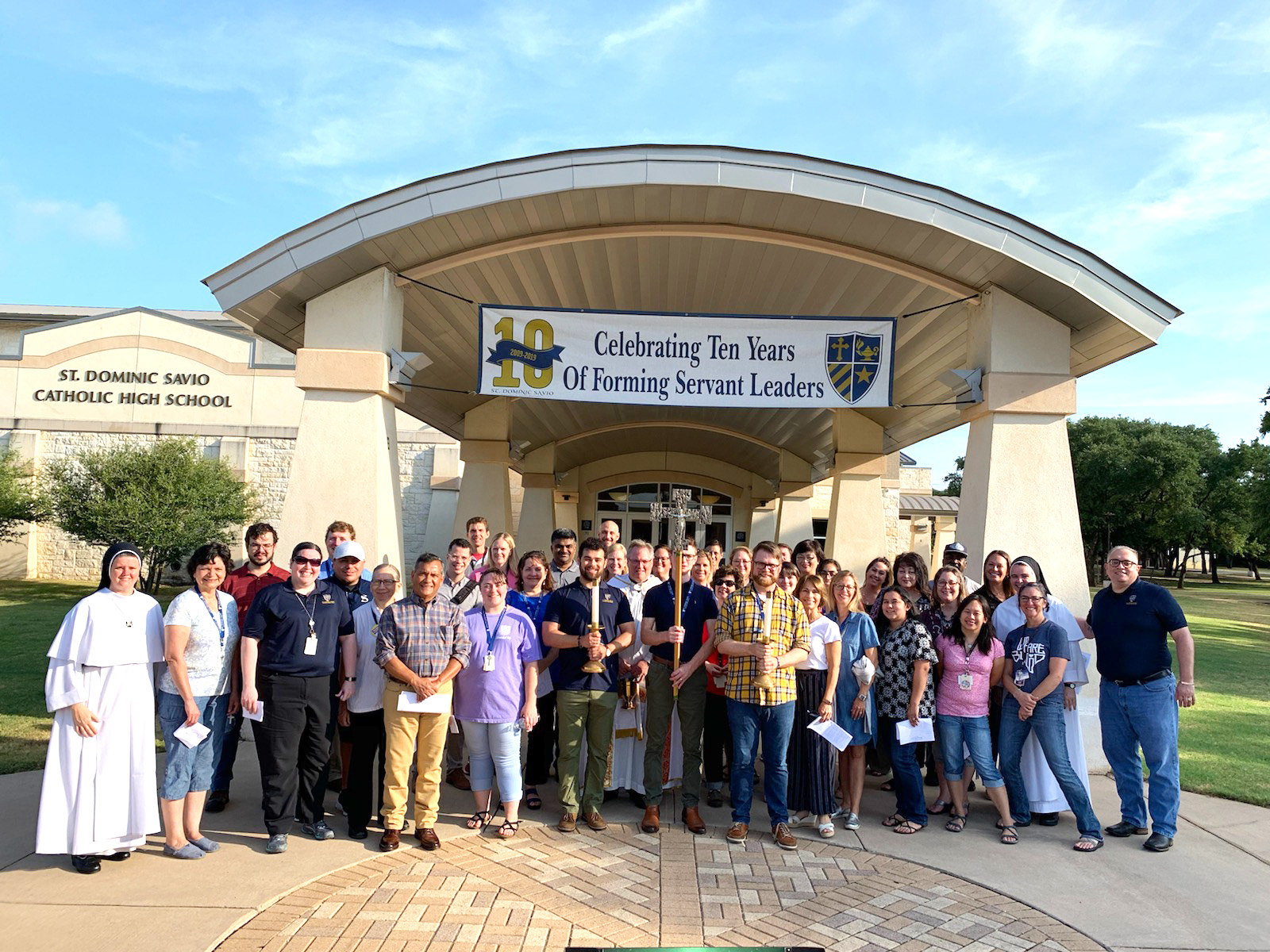 All Savio families are invited to participate in the Annual Christmas Cash Drive to show your appreciation for the faculty and staff this Christmas through the purchase of gift cards. If you would like to make a donation and help appreciate the faculty and staff, please send cash or a check (made out to St. Dominic Savio Catholic High School) in a sealed envelope labeled "Christmas Cash Drive."
Donations can be dropped off in the front office until this Friday, December 6. This year, we have a link to assist with accepting online donations to contribute to the gift card total! Thank you for your generosity.
--
St. Dominic Savio Catholic High School is located in northwest Austin, Texas, in an active and thriving community. Savio is a college preparatory school, to prepare young men and women to become faith-filled, visionary and inspirational leaders in service to the Church and the world. St. Dominic Savio offers a faith experience that encourages students to reach their full potential as caring, conscientious, and moral servant leaders. The vision is Forming Servant Leaders in the Image of Christ. For any questions, please contact the Director of Communications, Ms. Cristina Mares, by email: cmares@saviochs.org.