Campus News
Student Eagle Project is Dedicated
November 18, 2019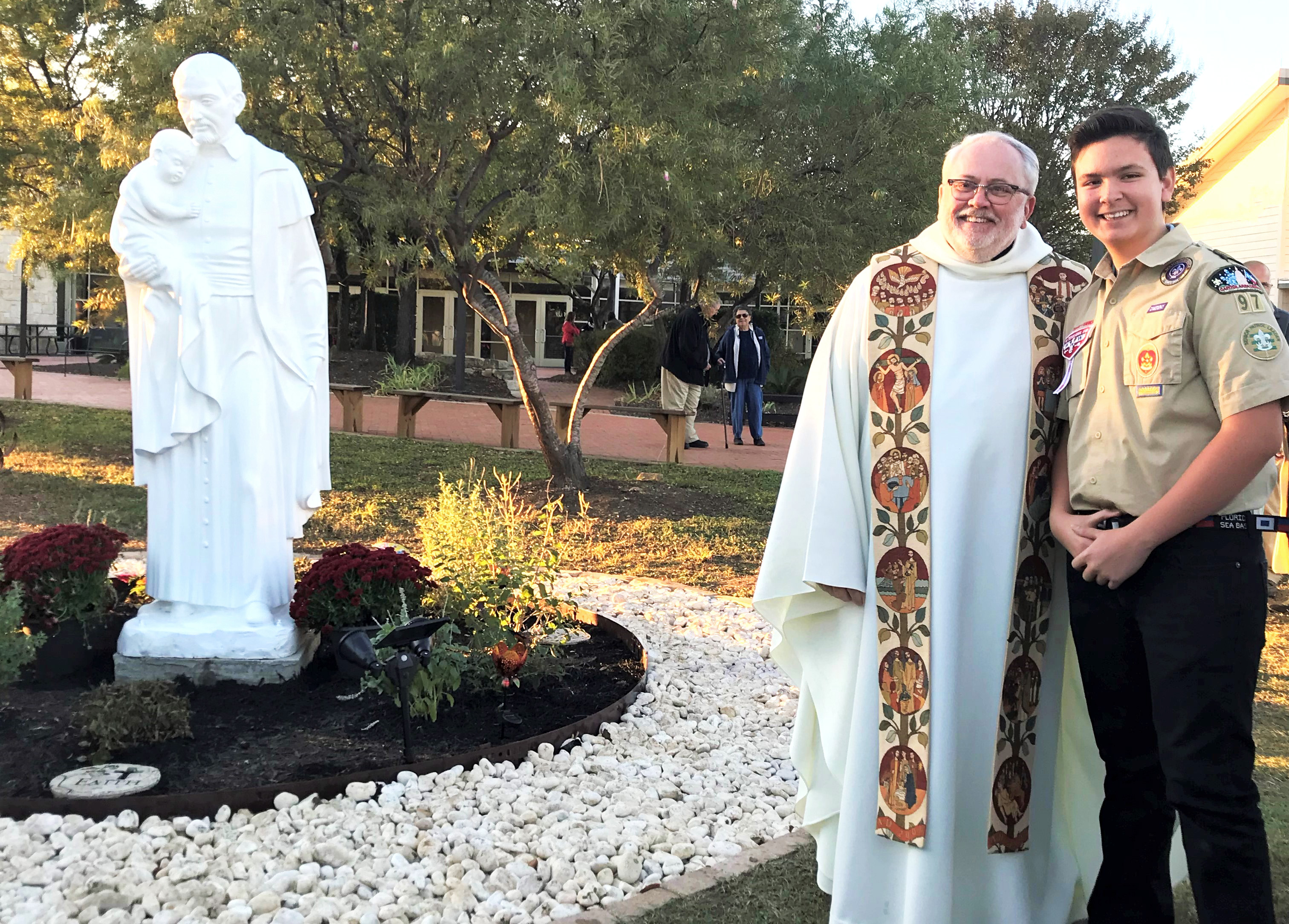 Savio Sophomore, Alexander Lacayo, recently completed his Eagle Scout Project, the St. Vincent de Paul Statue and Prayer Garden. The project was dedicated by the Pastor at St. Vincent de Paul Catholic Church (SVdP - 9500 Neenah Avenue), Fr. Ed Koharchik, on November 1, 2019, All Saints Day.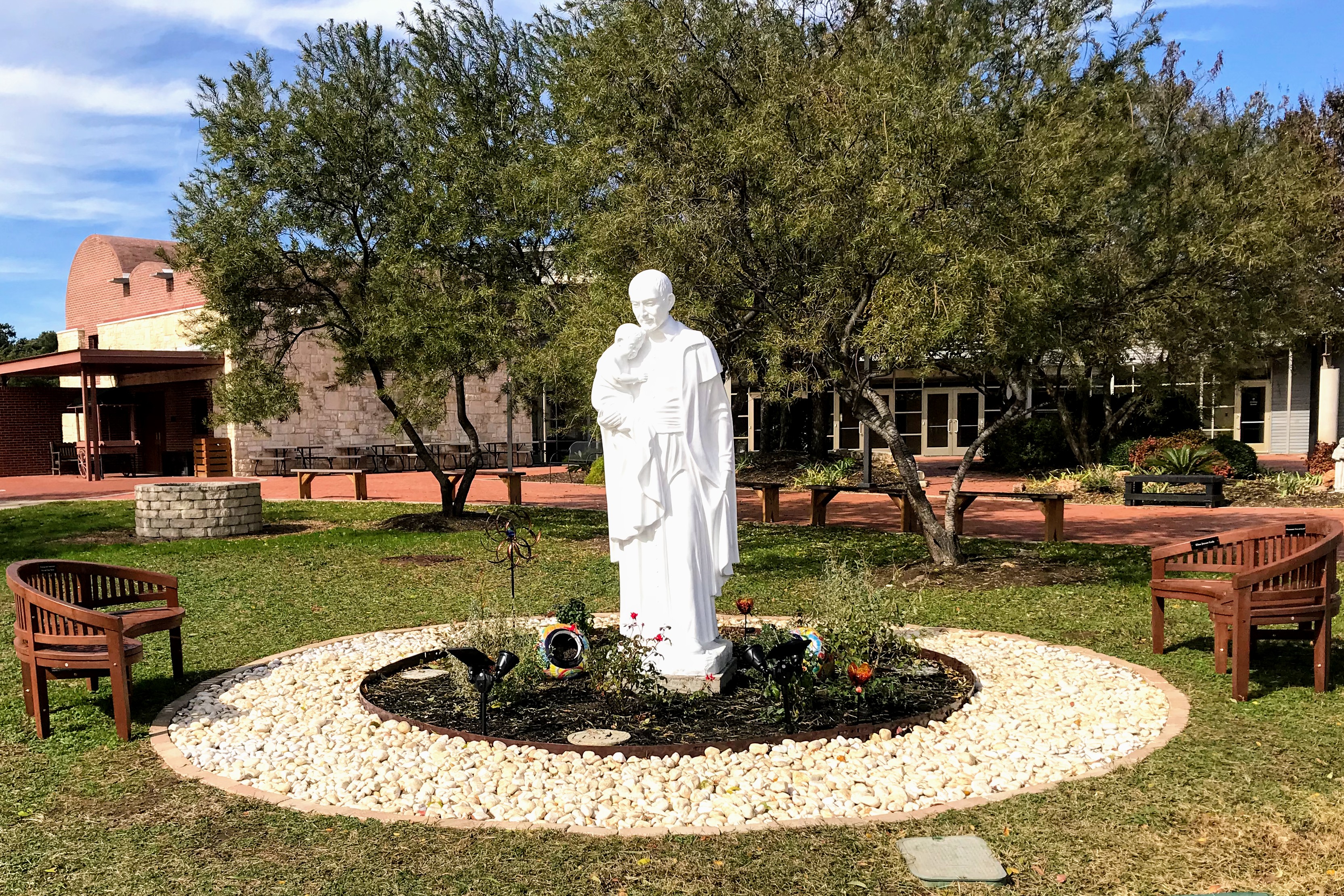 The garden features a statue of Saint Vincent de Paul, flowering plants and benches where people may gather, rest, and pray. The statue and prayer garden can be seen from the parking lot on the way to school Masses every week, at the front of the SVdP Church.
Alexander and his parents would like to thank the parishioners, Boy Scouts, troop leaders, teachers, friends, and family members who made this possible through financial contributions, manual labor, moral support, prayers, and love.
Alexander is honored to give back to the SVdP Parish Community where he has spent so many of his formative years in school at Holy Family Catholic School, St. Dominic Savio Catholic High School, at Scout meetings, and attending weekly Mass.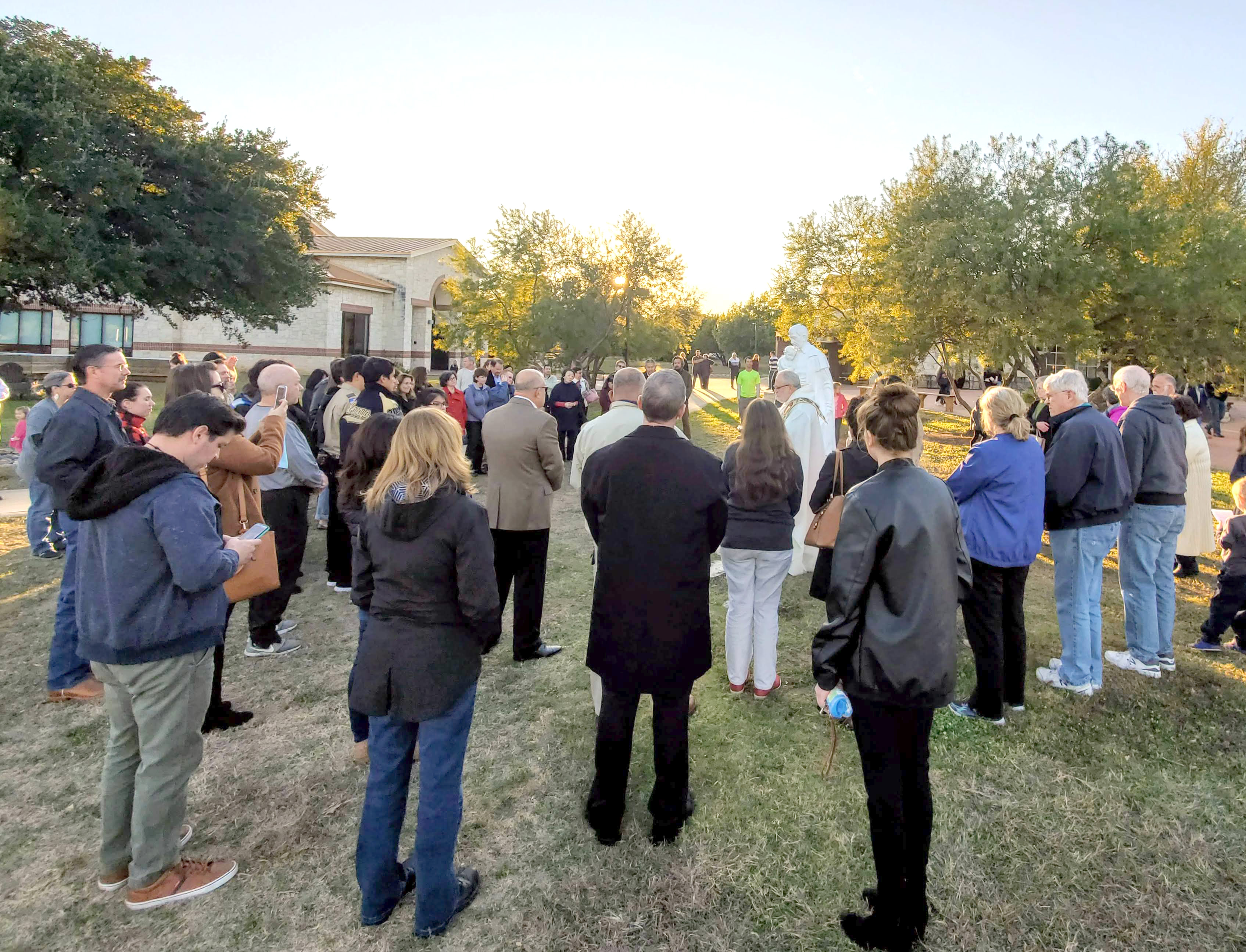 About Becoming An Eagle Scout
The Eagle Scout Rank is the highest rank attainable in the Boy Scouts of America. Requirements to become an Eagle Scout include leadership, service, skill proficiency, completion of merit badges, and a strict code of behavior. The final step is an extensive service project that the Scout plans, organizes and leads. Since its inception in 1911, only four percent of Scouts have earned this rank.
Thank you to Mrs. Catherine Nawawi for sharing and contributing this story to St. Dominic Savio.
--
St. Dominic Savio Catholic High School is located in northwest Austin, Texas, in an active and thriving community. Savio is a college preparatory school, to prepare young men and women to become faith-filled, visionary and inspirational leaders in service to the Church and the world. St. Dominic Savio offers a faith experience that encourages students to reach their full potential as caring, conscientious, and moral servant leaders. The vision is Forming Servant Leaders in the Image of Christ. For any questions, please contact the Director of Communications, Ms. Cristina Mares, by email: cmares@saviochs.org.