Campus News
Christian Outreach Serves
November 01, 2019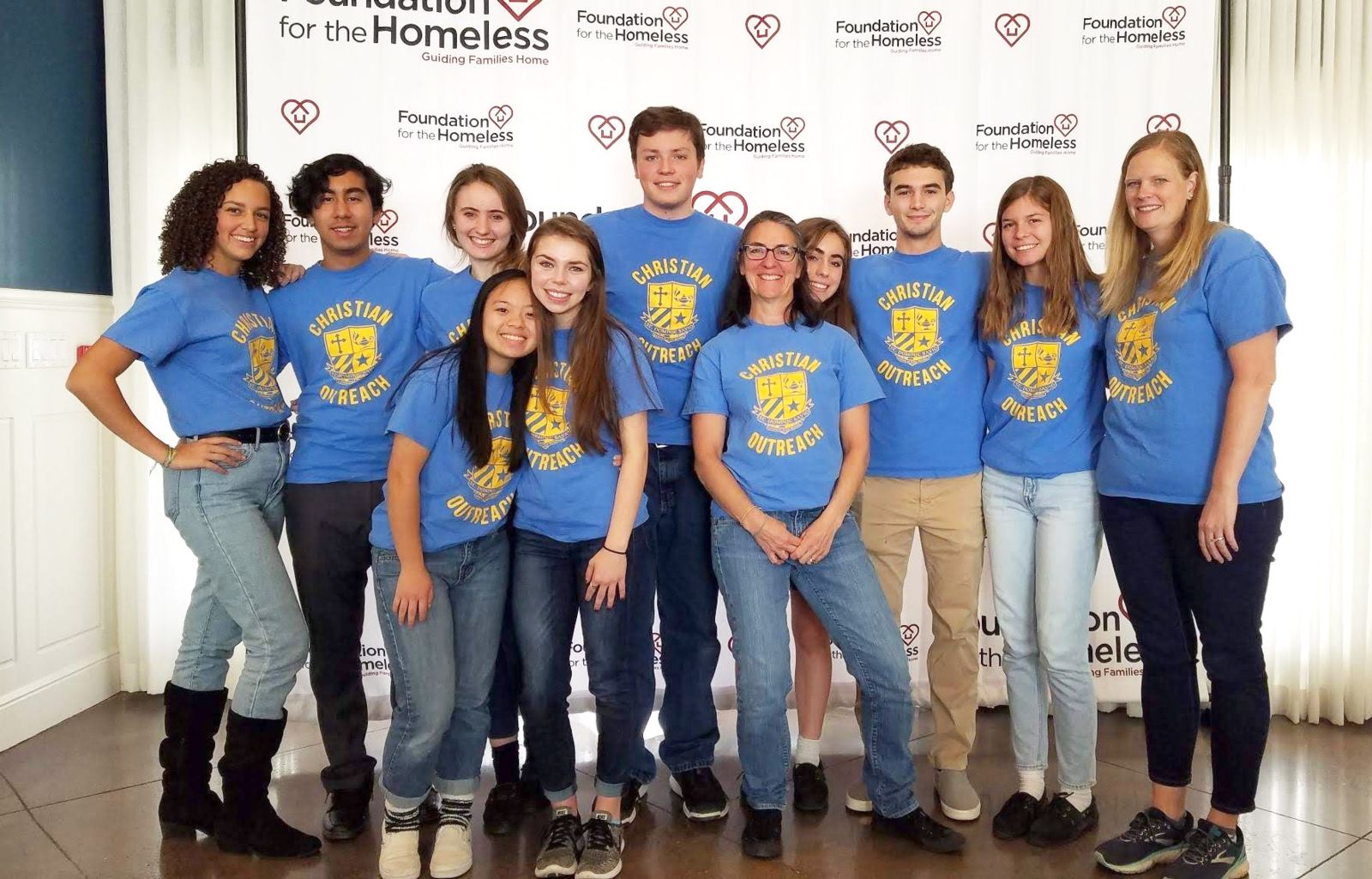 On Friday, November 1, 2019, nine Christian Outreach students traveled to Hotel Ella in Austin, to assist with setting up for the annual Foundation for the Homeless Spirit of Compassion Awards Luncheon also held on Friday. Since November 1 was All Saints Day, the traveling faculty and students attended mass at St. Austin's Parish.
The Foundation for the Homeless is the organization that runs Feed My People, which is an organization that is dedicated to feeding the homeless each day. A group of Savio students travels to Feed My People every Tuesday and Thursday morning at 4:15 AM to help feed the homeless breakfast.
The students we tasked with a variety of duties such as trimming and arranging centerpiece flowers, setting up equipment for the Luncheon, and setting the tables.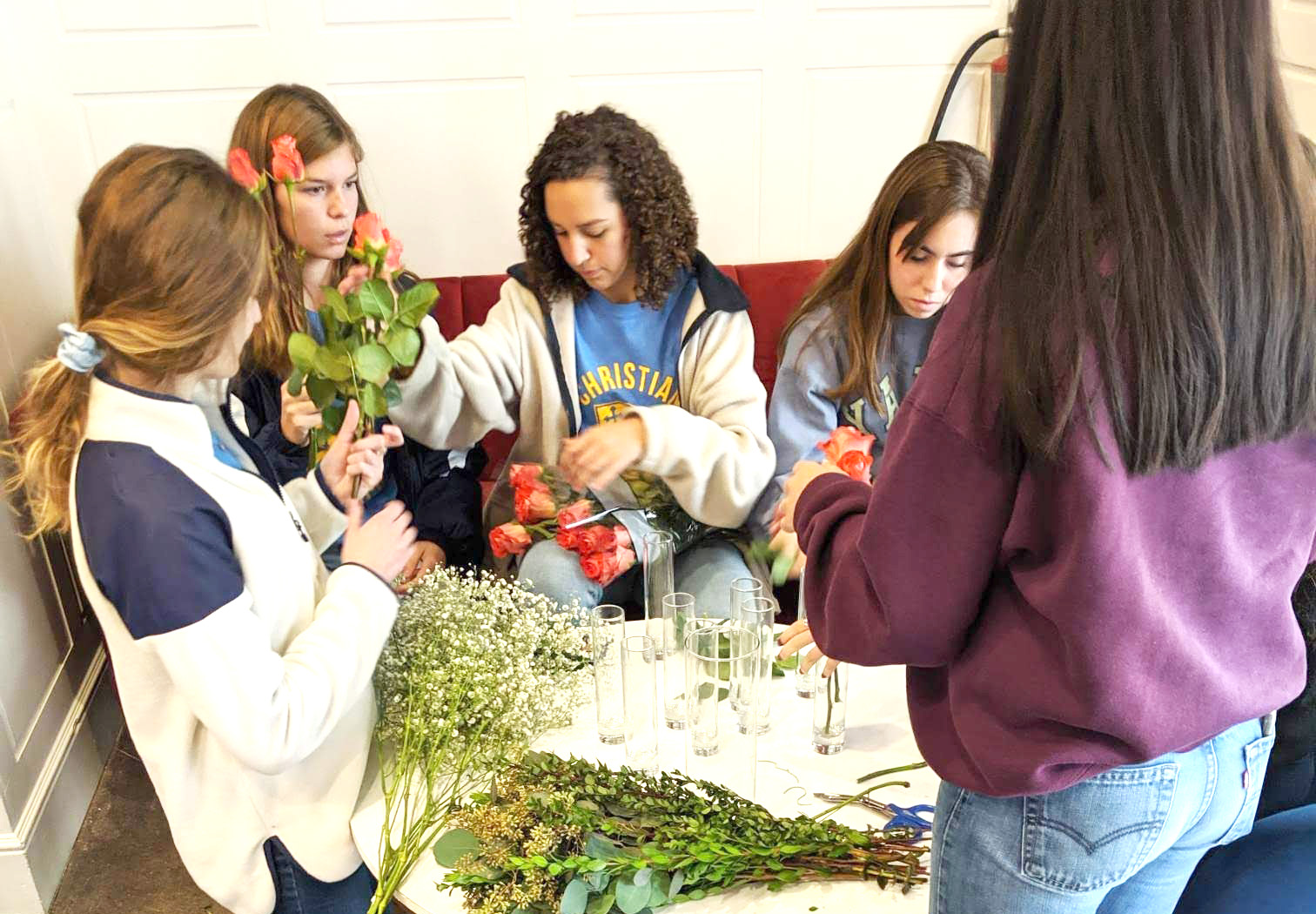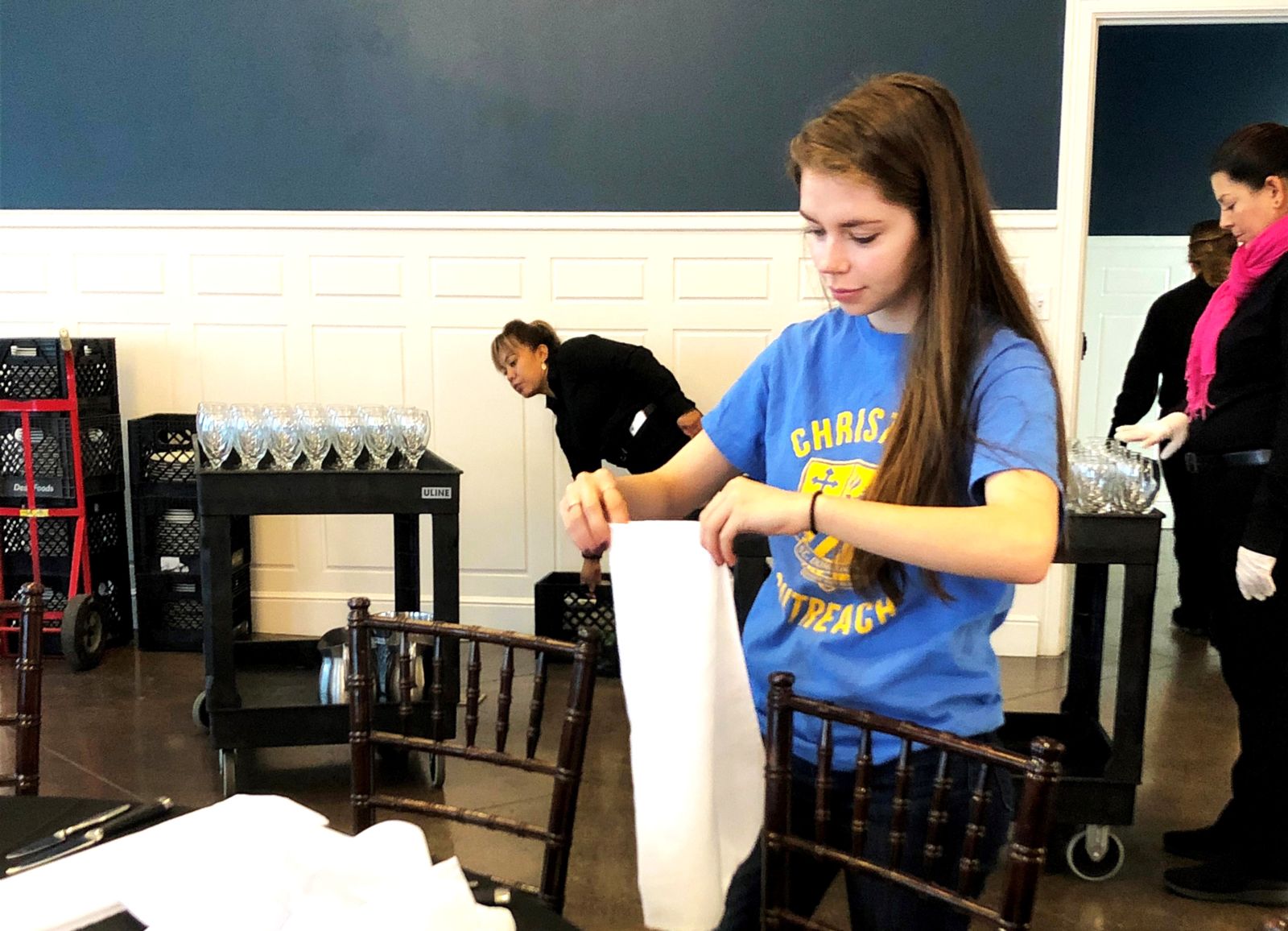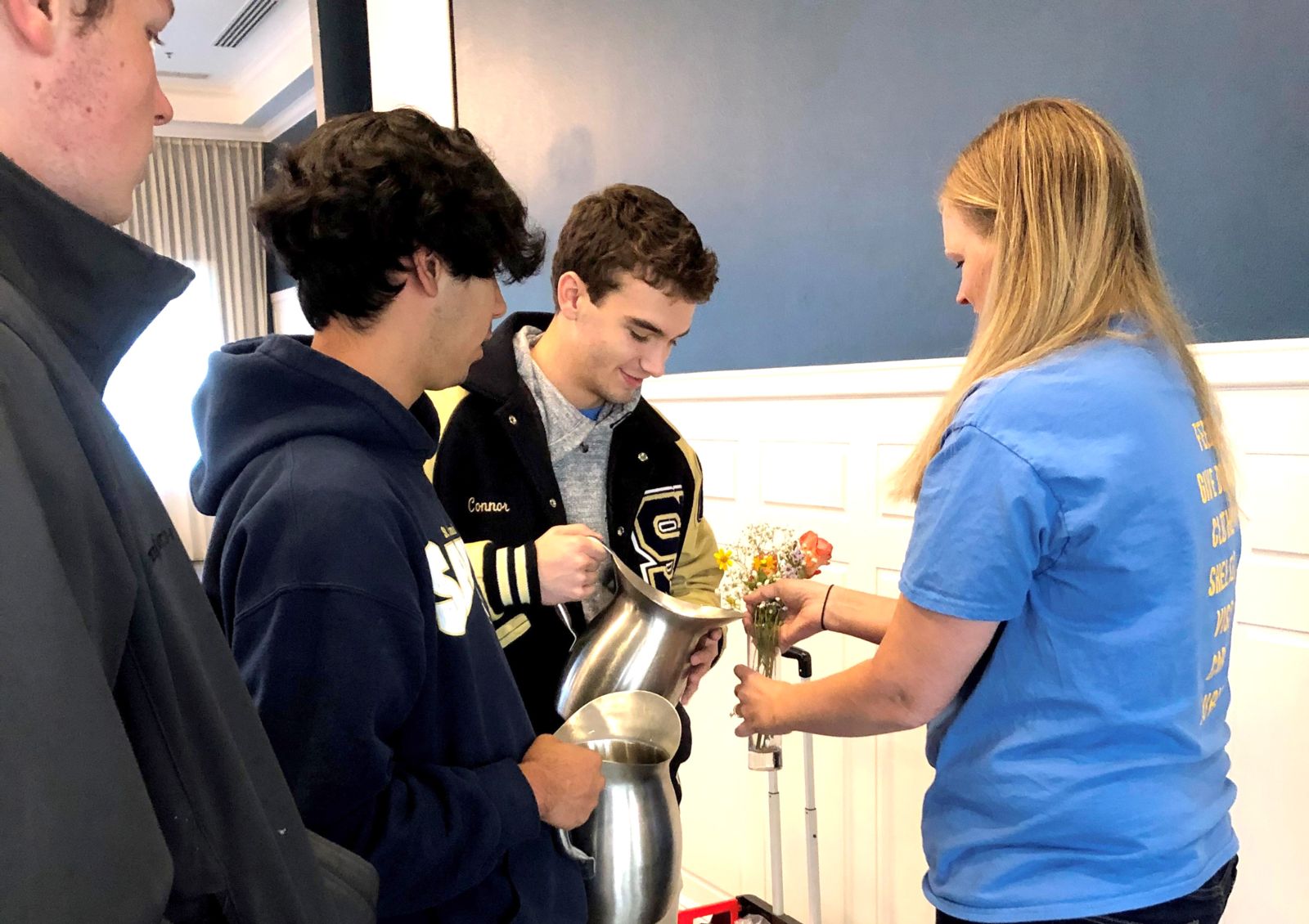 Savio was represented at the luncheon by Sarah Hughes and Lilly Hallum, who are students that assist with Feed My People every week.
Thank you to Mrs. Katie Artzt, the Savio Math Department Chair, for continuing to encourage the Savio community to participate in Feed My People and assist the Foundation for the Homeless. In 2017, St. Dominic Savio received the Spirit of Compassion Award for supporting the Foundation for the Homeless in its mission to feed the hungry. Read More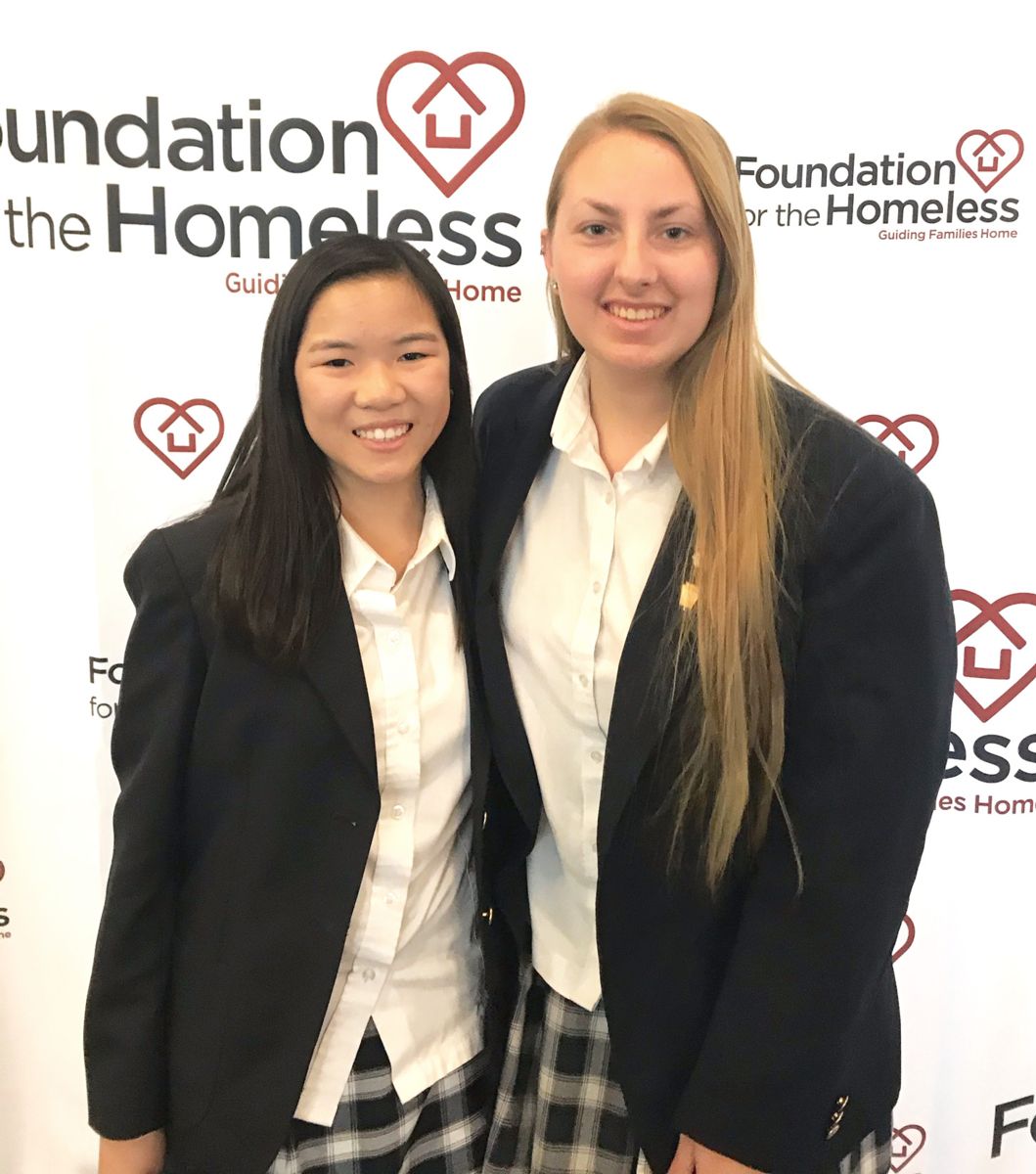 --
St. Dominic Savio Catholic High School is located in northwest Austin, Texas, in an active and thriving community. Savio is a college preparatory school, to prepare young men and women to become faith-filled, visionary and inspirational leaders in service to the Church and the world. St. Dominic Savio offers a faith experience that encourages students to reach their full potential as caring, conscientious, and moral servant leaders. The vision is Forming Servant Leaders in the Image of Christ. For any questions, please contact the Director of Communications, Ms. Cristina Mares, by email: cmares@saviochs.org.