Campus News
Director of Guidance Publishes Book
October 25, 2019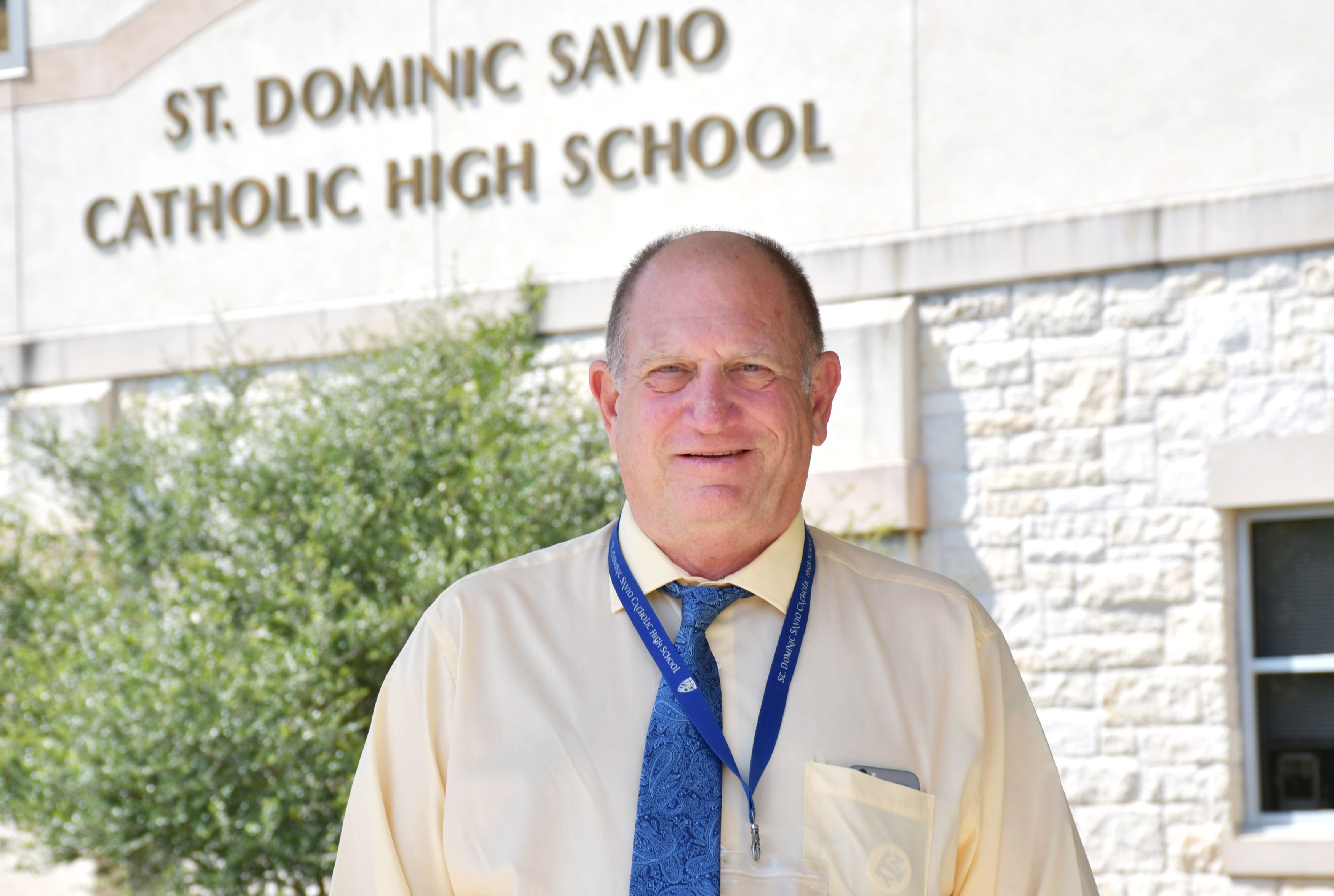 Recently, Savio's very own Director of Guidance, Dr. Kenneth Kohutek, published a book. It is called Chloe and Josh Learn Grit and Resilience with Grit Gal. This fictional book is about a sister, a brother, and friends who experience situations in today's world through which they learn the concepts and terms related to grit, passion, and perseverance. Their challenges occur in the academic, athletic, fine arts, and social realm. They are led into the world of grit by an almost-superhero, Grit Gal.
Book Signing - Save the Date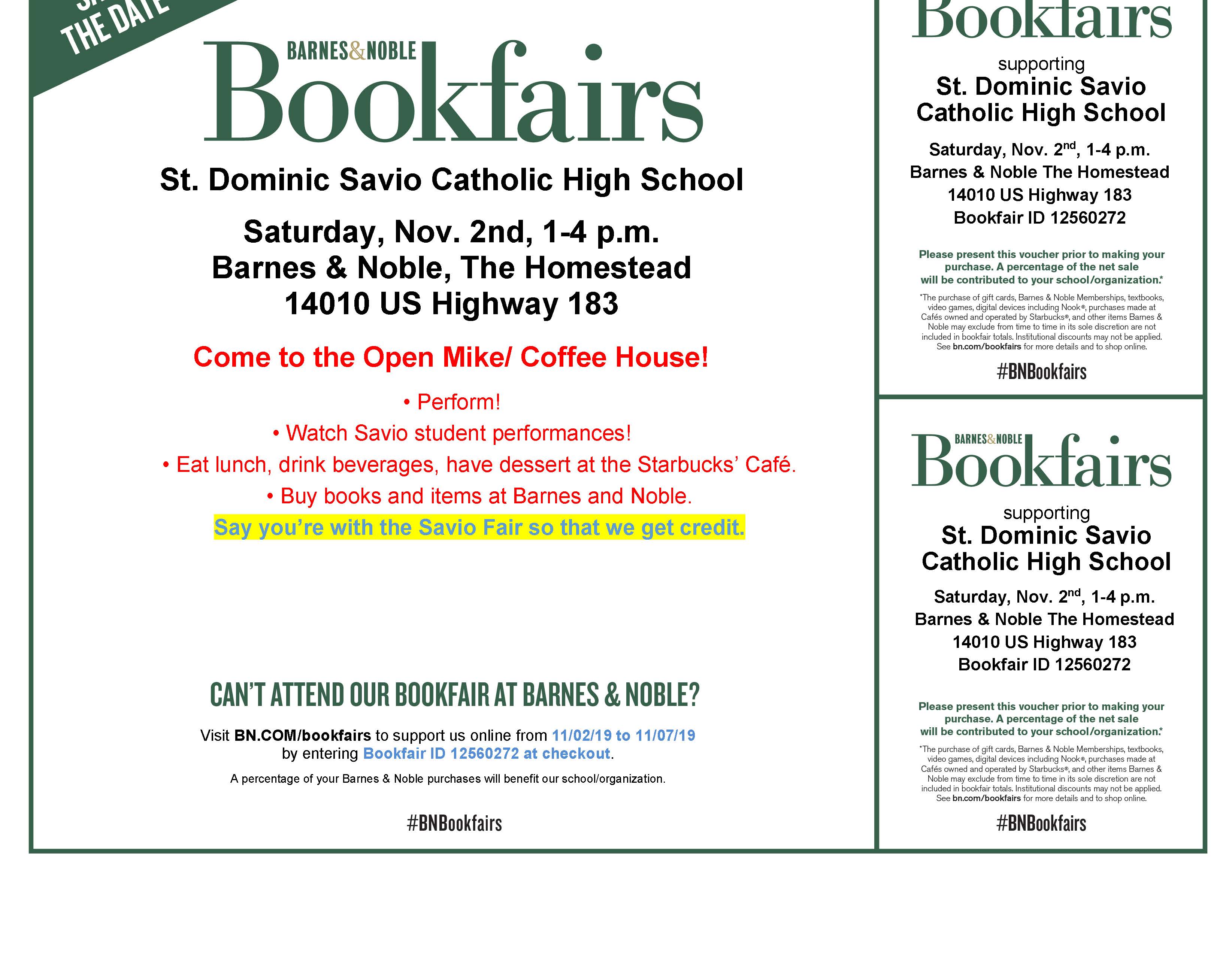 Dr. Kohutek will be signing his book at the St. Dominic Savio Catholic High school Barnes and Noble book fair on Saturday, November 2nd from 1:00 PM - 4:00 PM at the Homestead location near the Lakeline Mall (Lakeline Crossing, 14010 US-183, Austin, TX 78717). Books by Dr. Kohutek will be available for purchase.
Also, at the book fair, you can watch Savio student performances, enjoy lunch, beverages at the Starbucks' Café, buy books and items at Barnes and Noble, all to support the Savio Library. Please mention you're with the Savio Book Fair so that the library can receive credit. A percentage of your Barnes & Noble purchases will benefit our school, please save the flier to show the cashier!
Q & A with the Author
1. How long did this book take you to write? When did you finish?
I had been working on the manuscript since Thanksgiving, 2018. I have no idea how many hours it took, but when I went outside after sending in the final, final draft, my dog did not appear to recognize me. However, the salesperson at Staples knew the type of ink I needed for my printer. I finished Labor Day Weekend 2019. It went to press on August 30, 2019. Hopefully, Volume 2 will be completed by October 31, 2019.
2. What is your hope that readers take away from this book?
This book is number three in a series and #1 of this volume. The series is being written in an attempt to assist elementary/early middle school students with experiences developing skills related to executive functioning, grit and social interaction. This book has seven chapters describing various situations students may find themselves experiencing related to academics, social or extracurricular activities. Each chapter starts with a list of skills to be covered, an introduction section for the educator, parent or counselor working with the student(s) and concludes with discussion questions. While the stories are meant to be entertaining, the themes are meant to be applicable to daily situations and discussed.
This book is an attempt to use real-life examples for the student to apply the skills discussed. I would like it to be used either for individual chapters pertinent to a given situation or over the course of time when examples of each skill are applied to a student's life. Often books/lectures present specific traits, such as grit. Most contain one story, which may require several books to cover the skills covered in this book.
A major goal of writing this book is for students, along with adults, to share the opportunity to discuss the skills essential for success in social, and academic settings. This will increase the likelihood of success later in life. There is much discussion about adults, college and high school students, not understanding the relevance of grit. Through these chapters, students can learn about children near their age, meeting challenges and overcoming them, most of the time, with passion and perseverance --grit as described by Dr. Angela Duckworth.
3. What do you enjoy about your role at Savio?
The thing I enjoy most about St. Dominic Savio Catholic High School is watching wide-eyed eighth-graders coming to high school, learning the routines of high school, and adolescence then leaving in four short years as young adults on their way to seek the path they will follow. I believe that, as a result of time spent here, each student is better prepared spiritually, socially and academically for that journey. It feels like a bonus when alumni email me after graduation and share their experiences after Savio.
Thank you to Dr. Kohutek for sharing about his book.
Please save the date for the book fair on Saturday, November 2nd from 1:00 PM - 4:00 PM.
--
St. Dominic Savio Catholic High School is located in northwest Austin, Texas, in an active and thriving community. Savio is a college preparatory school, to prepare young men and women to become faith-filled, visionary and inspirational leaders in service to the Church and the world. St. Dominic Savio offers a faith experience that encourages students to reach their full potential as caring, conscientious, and moral servant leaders. The vision is Forming Servant Leaders in the Image of Christ. For any questions, please contact the Director of Communications, Ms. Cristina Mares, by email: cmares@saviochs.org.