Campus News
Two Students in the Final Round
October 18, 2019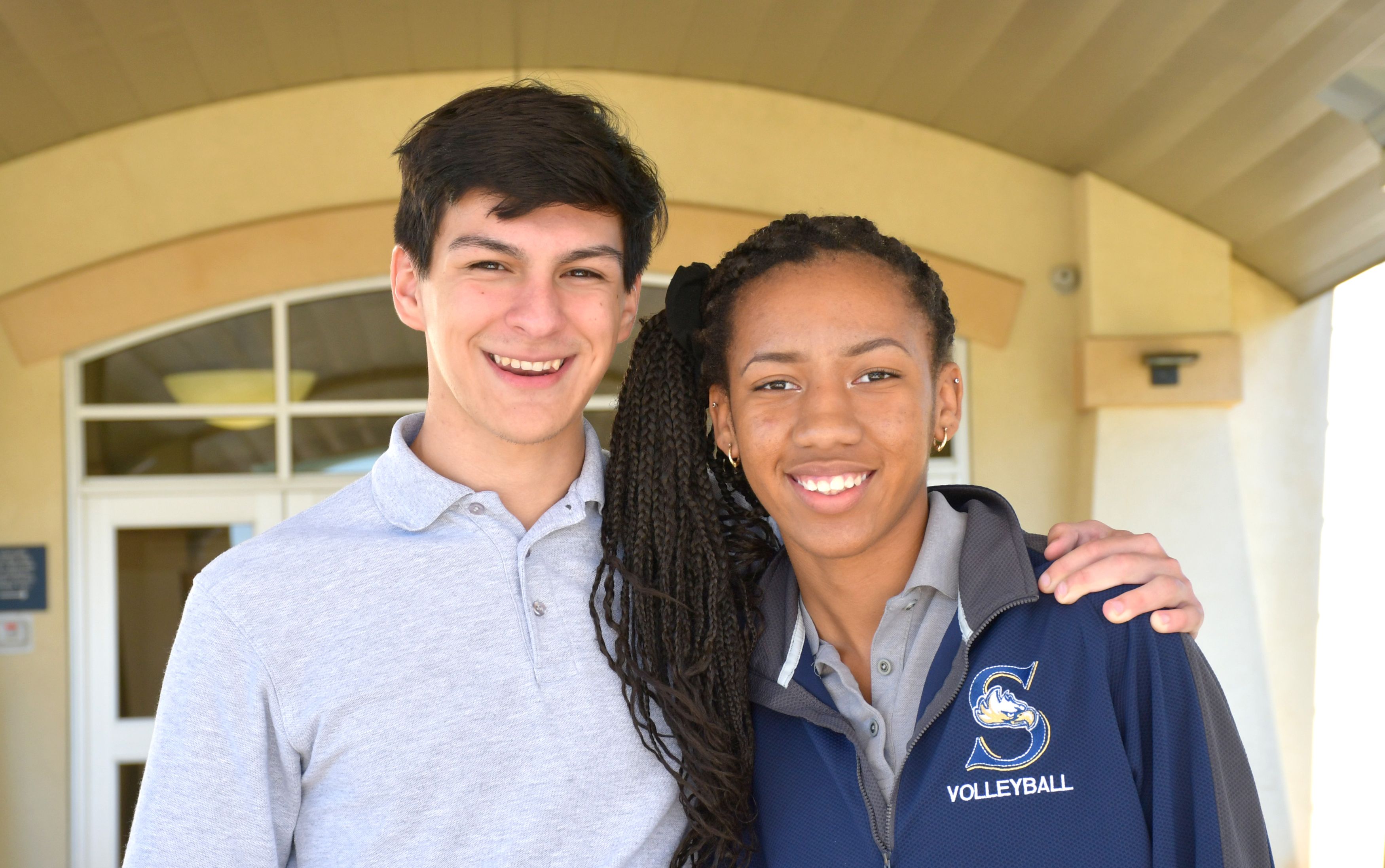 Two Savio Students were selected into the final rounds of receiving the College Match Scholarship, Congratulations to Ellee Bartholomew and Adrian Gonzales! If they are selected, they will be granted admission into one of QuestBridge's college partners with a full, four-year scholarship worth over $200,000 each. Questbridge's college partners use a combination of their own funds as well as state and federal aid to fund the scholarship. This scholarship is then offered as part of a generous financial aid package provided by the QuestBridge college partner.
The Questbridge program has allowed me to embrace my difficult circumstances and turn them into obstacles I should be proud of overcoming while performing to the best of my ability. ~Ellee Bartholomew
This year in 2019, there were a total of 14,926 applicants, and 5,842 students were selected as National College Match Finalists. The selected Finalists exhibit high academic achievements and qualify financially for the program. Additional statistics that represent the strength of our finalists, Ellee Bartholomew and Adrian Gonzales, are located on the Questbridge website.
QuestBridge has given me a new insight on what I am able to achieve, I would have never thought in a million years that this could even happen, but now that it has, my life has been changed for the greater! ~Adrian Gonzales
--
St. Dominic Savio Catholic High School is located in northwest Austin, Texas, in an active and thriving community. Savio is a college preparatory school, to prepare young men and women to become faith-filled, visionary and inspirational leaders in service to the Church and the world. St. Dominic Savio offers a faith experience that encourages students to reach their full potential as caring, conscientious, and moral servant leaders. The vision is Forming Servant Leaders in the Image of Christ. For any questions, please contact the Director of Communications, Ms. Cristina Mares, by email: cmares@saviochs.org.