Campus News
Art Teacher Nationally Recognized
September 19, 2019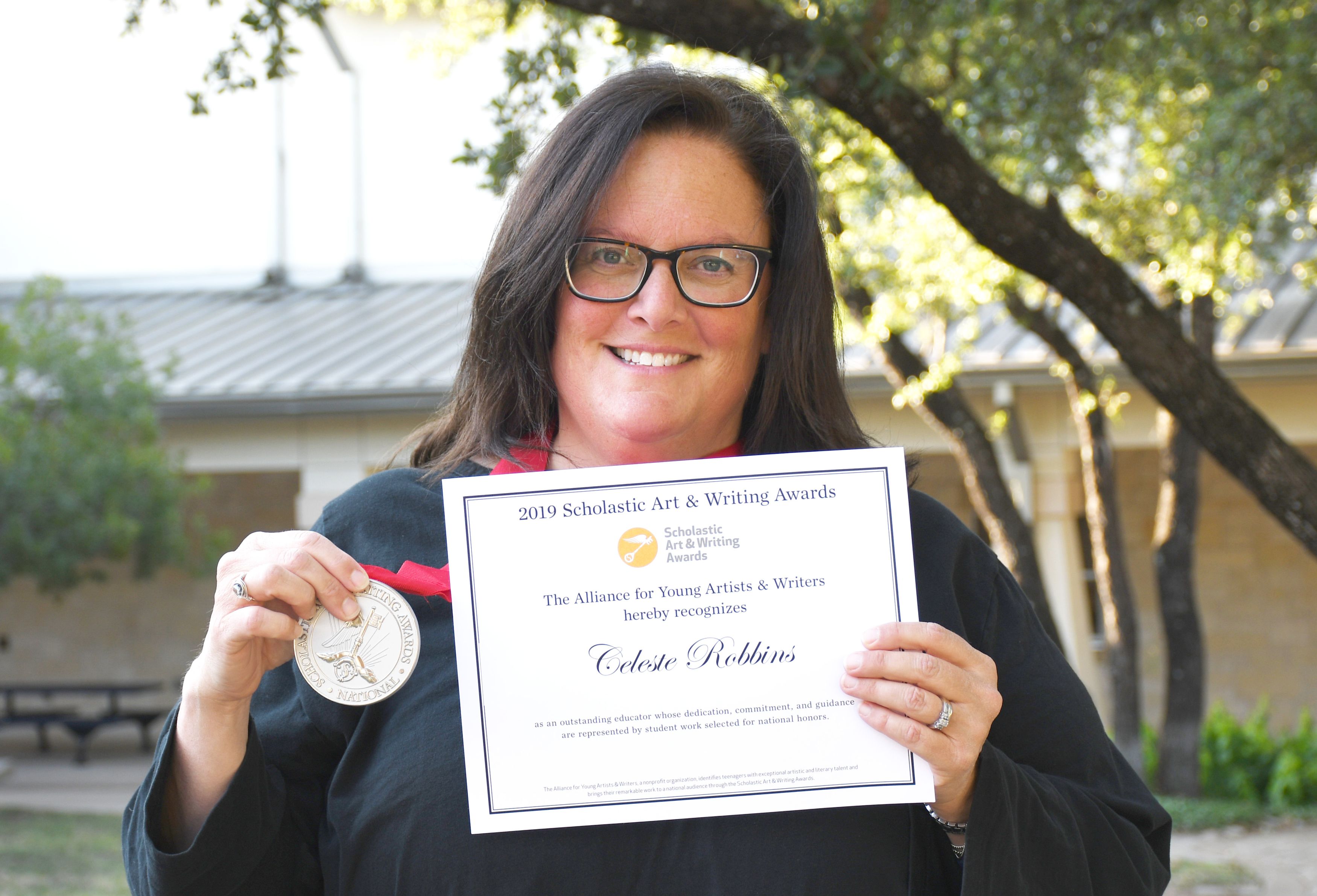 This news came to us over the summer and all of us at Savio wanted to congratulate Mrs. Celeste Robbins on her award. Mrs. Robbins was recognized for her contribution to the field of art education for the second year in a row! She received the 2019 National Medal from the Scholastic Art and Writing Awards for being one of the top Art Educators in the U.S. Congratulations Mrs. Robbins and thank you for your dedication to art, your students, and Savio.
Mrs. Celeste Robbins is the Fine Arts Dept Chair and is the Art, and Photography Instructor. She has taught at St. Dominic Savio since 2009.
--
St. Dominic Savio Catholic High School is located in northwest Austin, Texas, in an active and thriving community. Savio is a college preparatory school, to prepare young men and women to become faith-filled, visionary and inspirational leaders in service to the Church and the world. St. Dominic Savio offers a faith experience that encourages students to reach their full potential as caring, conscientious, and moral servant leaders. The vision is Forming Servant Leaders in the Image of Christ. For any questions, please contact the Director of Communications, Cristina Mares-Almanza, by email: cmares@saviochs.org.