Campus News
About the Salutatorian & Valedictorian
June 18, 2019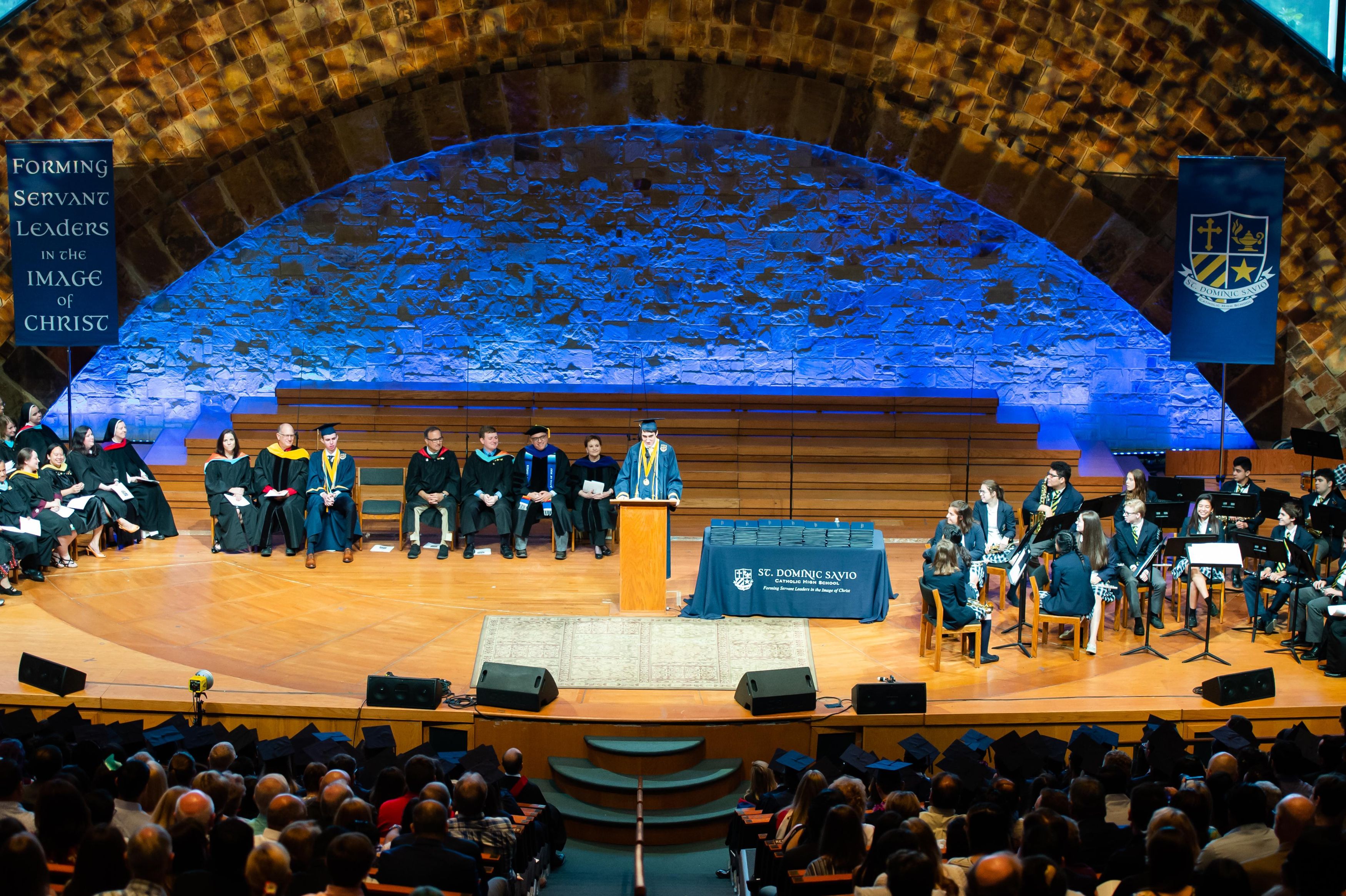 On Saturday, June 1st the Class of 2019 graduated from St. Dominic Savio. Among them, the two highest ranked students, Salutatorian and Valedictorian, addressed the crowd and were recognized for their achievements.
About the Salutatorian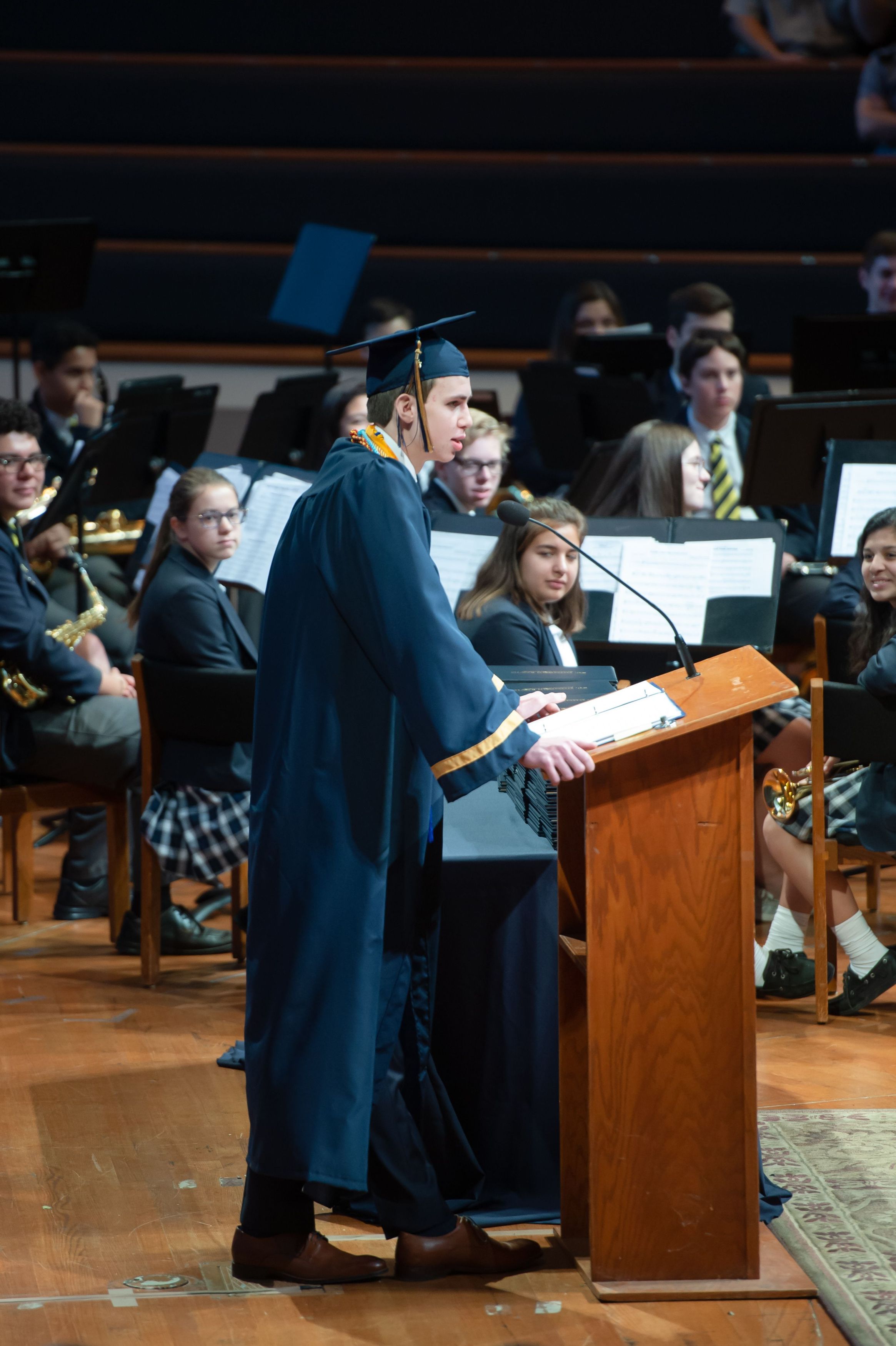 Our Salutatorian for the Class of 2019 is Matthew Thomas Meskill, son of Michael and Renee Meskill. Matthew is a National Merit Scholar Finalist who has earned High Honors for every quarter of his career at Savio. He won the Championship in the Master Morgan's Army Fantasy Football League in his first year in the league. While at Savio, he received the St. Bede Social Sciences Department Award and the St. Hubert of Liege Math Department Award. Matthew was named Student-Athlete of the Year, and he earned Academic All-State Honors for Basketball and was on the 2nd Team All-District for Basketball. He has been a key player in our athletics department, leading the basketball team as their elected captain. He was a member of the National Honor Society and Mu Alpha Theta Math Honor Society. He was chosen as prefect for his house and helped lead his team to success in the academic and quiz bowl competitions. Matthew plans to study Business Analytics at the Mendoza College at the University of Notre
Dame in the fall.
About the Valedictorian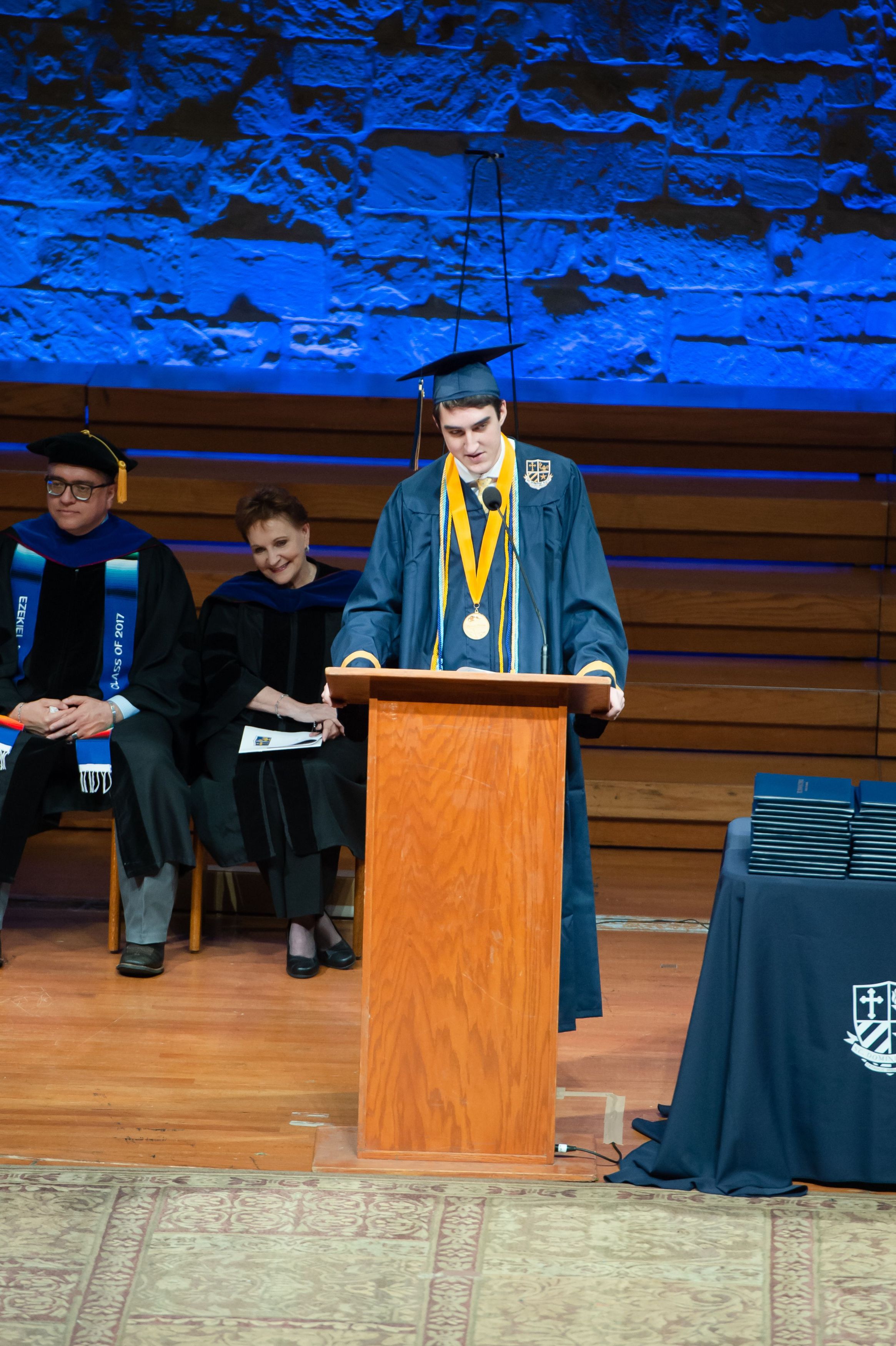 The valedictorian for the Class of 2019 is Jonathan Shoemaker, the son of David and Judith Shoemaker. Jonathan's list of accomplishments is long and impressive, the following list only scratches the surface. When he was in 7th grade, Jonathan competed on Jeopardy and finished as the Kids Jeopardy Champion. Jonathan was a National Merit Finalist as well as receiving perfect scores on his PSAT, his ACT and his AP Computer Science tests (no questions missed). He also received 5's on his AP Physics C Mechanics, AP Physics C E & M, AP Chemistry, AP BC Calculus and AP World History. Jonathan also received 800's on his three SAT subject tests, Math II, Physics and Chemistry. In addition, he qualified for the United States American Mathematical Olympiad (one of 250 in the country). He also qualified 3x as a USA Computing Olympiad Finalist (one of 12 in the country). At Savio he was the Mu Alpha Theta president the computer Science team president as well as a member of the National Honor society. Jonathan plans to double major in computer science and math at the Massachusetts Institute of Technology in the fall.
Congratulations to Matthew Meskill and Jonathan Shoemaker for their outstanding accomplishments over the years!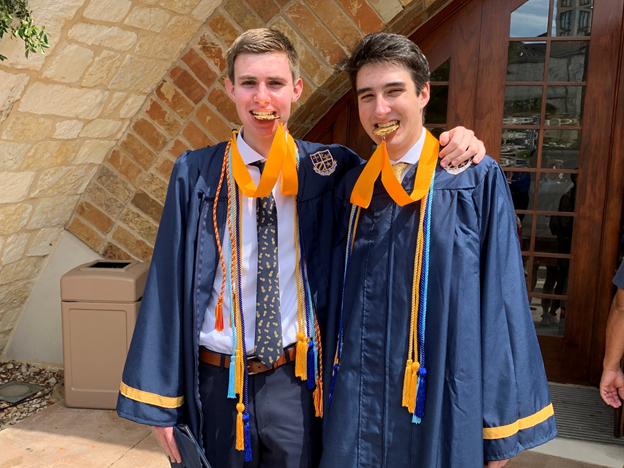 St. Dominic Savio Catholic High School is located in northwest Austin, Texas, in an active and thriving community. Savio is a college preparatory school, to prepare young men and women to become faith-filled, visionary and inspirational leaders in service to the Church and the world. St. Dominic Savio offers a faith experience that encourages students to reach their full potential as caring, conscientious, and moral servant leaders. The vision is "Forming Servant Leaders in the Image of Christ." For any questions, please contact the Director of Communications, Cristina Almanza, by email: calmanza@saviochs.org.