Campus News
Computer Science Finishes Year in First Place
May 13, 2019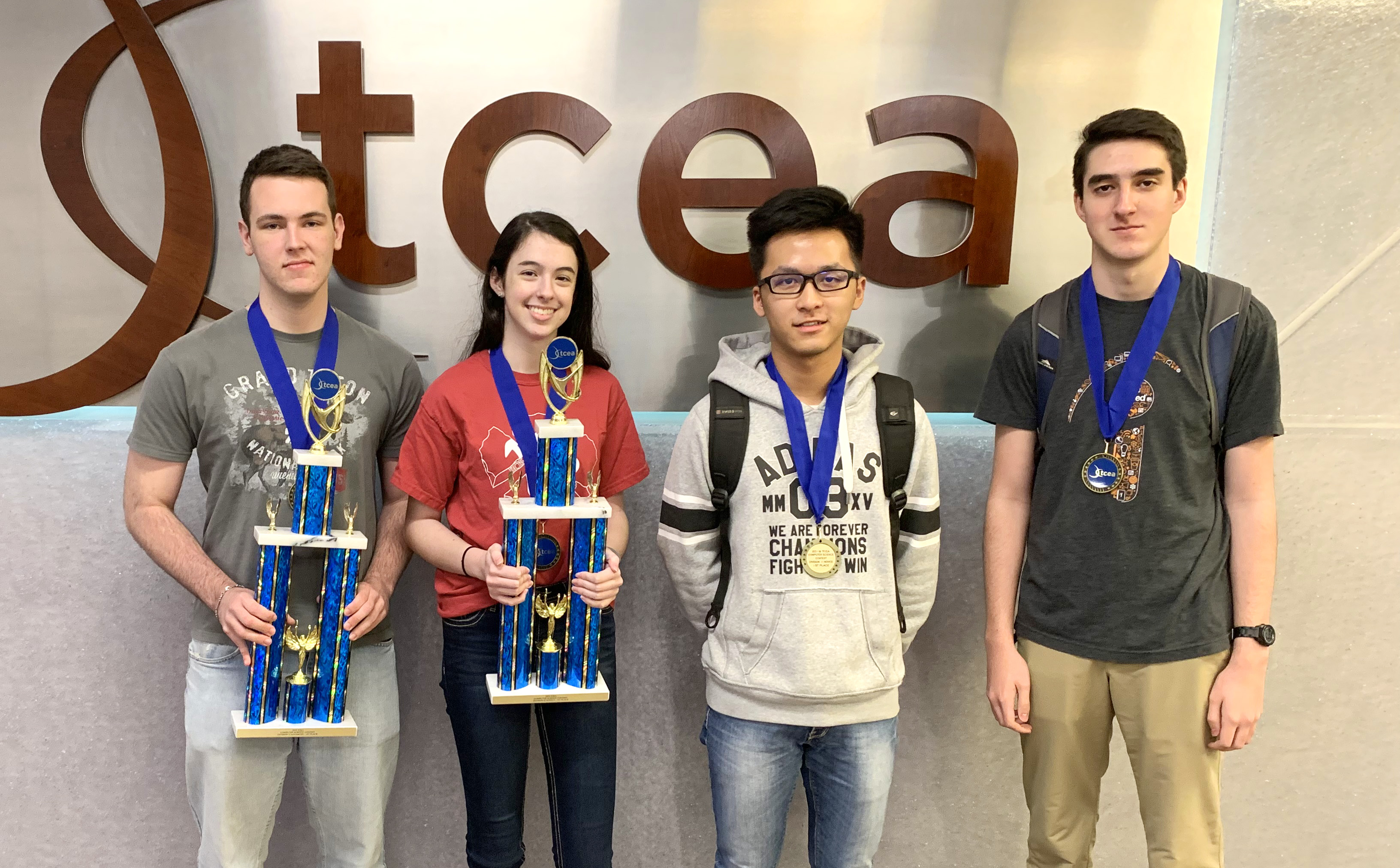 The St. Dominic Savio Catholic High School Computer Science team had a great finish to the year with a string of first place wins.
Code Quest
First came the Lockheed-Martin Code Quest competition in Fort Worth. Over 200 students competed in teams of three or less to solve 25 coding challenges in less than two and a half hours. In addition, students were given an up-close tour of the building of F-35 airplanes as they were driven around in golf carts to tour the facility. Lockheed-Martin gave all the students a set of gifts and multiple meals. When the dust settled, Brandon Boettcher, Jessica Shoemaker, and Jonathan Shoemaker won 1st place in the advanced division winning by a tie-breaker, for having solved a harder set of problems. The members were given medals and a large team trophy. In addition, the same contest was run around the world in 25 different sites on the same day. The Savio team scored in the top three of this overall competition, although final results have not been revealed. This tournament is likely the largest national tournament held every year.
TCEA Competition
Second, the teams attended the Texas Computer Science Education Association (TCEA) competition held in Austin. Teams from Richardson, Plano, Austin, and San Antonio traveled to compete in the state championship for TCEA. Teams were divided into divisions based on the number of years of computer science taken and the size of the school. The team of Jessica Shoemaker and Tony Le placed first in the novice section of Division II. They won a large trophy and individual medals for their efforts. In addition, they had the highest novice score among all divisions and would have placed well in the advanced division. In the advanced section of Division II, Brandon Boettcher and Jonathan Shoemaker, also took first place and were one of only two teams in attendance, to sweep the advanced problem set.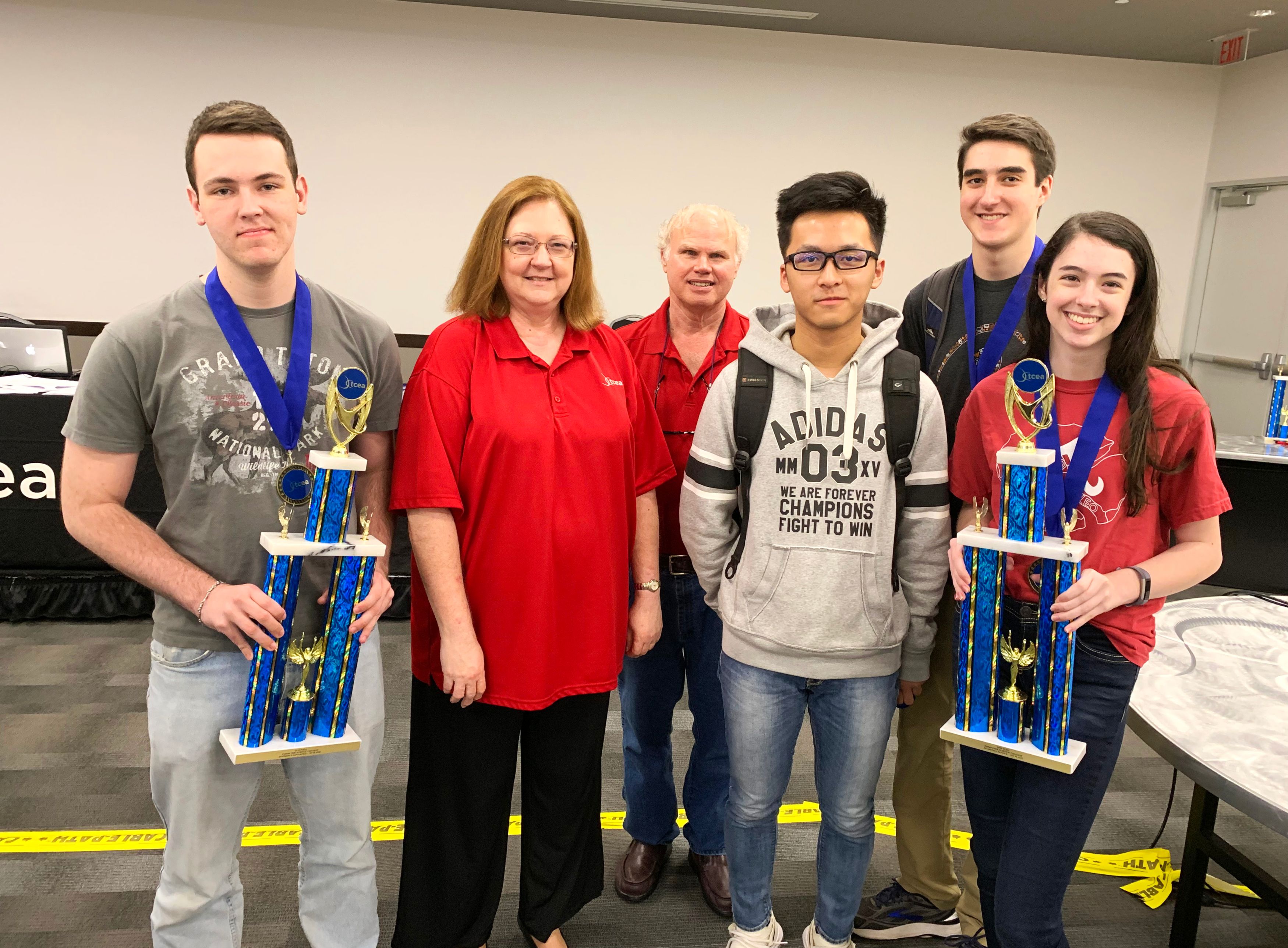 This ends a great year for the Computer Science Team, and many tournaments against the largest and most successful teams in the state were won! The teams traveled from Houston to Dallas to compete against the top schools in the state, establishing Savio as a powerhouse along the way. Given that Texas is recognized as one of the top Computer Science states in the country, our students managed to rise up, compete, and win against the best of the best.
St. Dominic Savio Catholic High School is located in northwest Austin, Texas, in an active and thriving community. Savio is a college preparatory school, to prepare young men and women to become faith-filled, visionary and inspirational leaders in service to the Church and the world. St. Dominic Savio offers a faith experience that encourages students to reach their full potential as caring, conscientious, and moral servant leaders. The vision is "Forming Servant Leaders in the Image of Christ." For any questions, please contact the Director of Communications, Cristina Almanza, by email: calmanza@saviochs.org.