Campus News
Eagles Break State Records In Track
May 07, 2019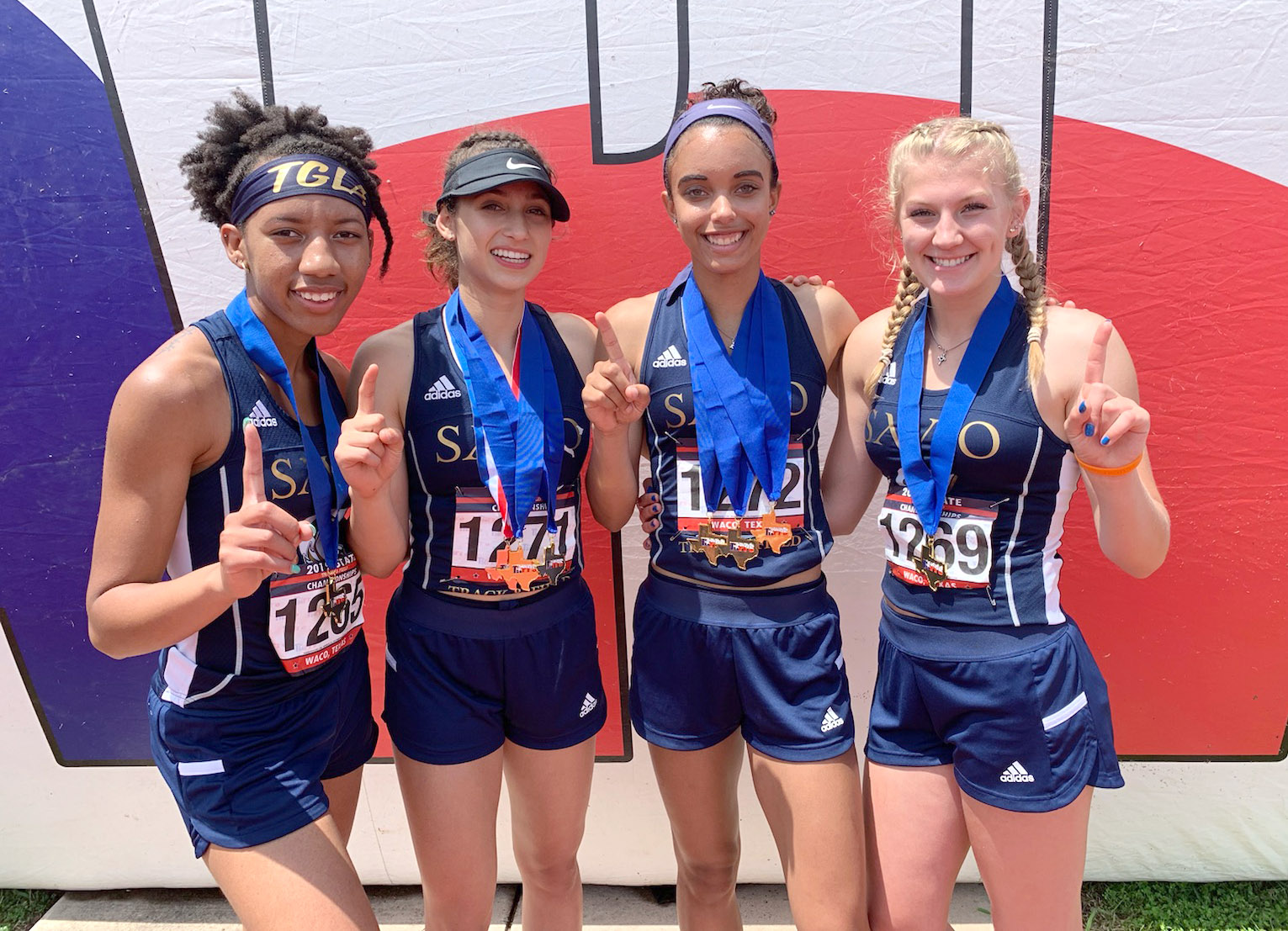 Saturday, May 4th, started out as a cool, overcast morning and turned into a sun-splashed gorgeous afternoon in Waco as the Track Teams competed in the TAPPS State Track Meet. It was a successful run for the State Title as the small group of Lady Eagles produced an outstanding performance against their much greater in numbers 6A competition.
Team Results
The Eagles finished in 3rd place overall in the TAPPS 6A State Track Meet Saturday in Waco and broke several personal records in their events. View men's and women's results of each individual below.
Women Individual Results
Junior, Elle Bartholomew won 5th place in the 800m and 5th place in the Long Jump.
Freshman, Erin Kolenda won 5th place in the 100m hurdles.
Freshman, Hali Murphy is a state champion in the 400m with a time of 55.59, setting a new state meet record in the 400m event. She also won 3rd place in the 100m.​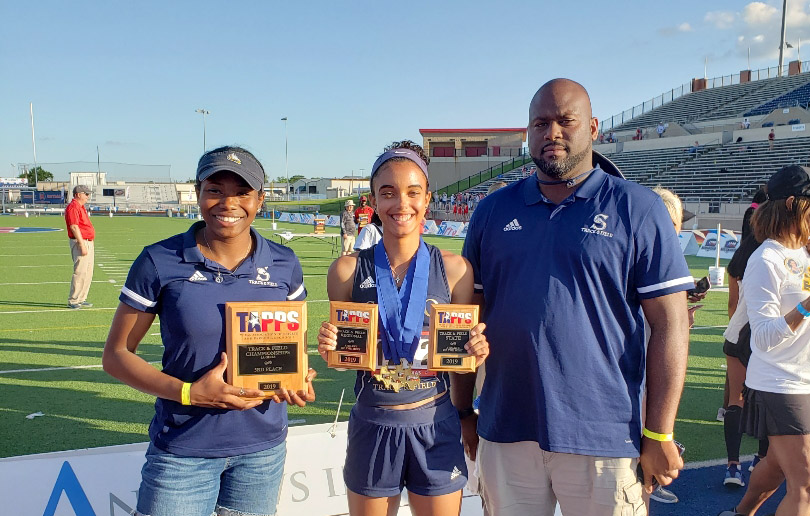 Freshman, Autumn Wilson is the state champion in the 100m with a time of 11.82, breaking the 100m state record. She is also a state champion in the 200m with a time of 24.34, also breaking the state record! Wilson won the state championship for the Long jump.
As a result of her accomplishments, Wilson was awarded the TAPPS 6A Female Athlete of the Meet, scoring a total of 35 points for her team. This was the highest number of points scored by any single athlete at the entire Championship in any classification. She was also awarded the Regional Female Athlete of the Meet at the TAPPS Regional Championships prior to State.
The Lady Eagles are state champions in the 4 x 400m Relay. The 4 X 400 team was Elle Bartholomew, Erin Kolenda, Hali Murphy, and Autumn Wilson.
Men Individual Results
Junior, Connor Buchanan won 3rd place in the High Jump clearing 6'2"!
Junior, Troy Foster won 6th place in the 200m.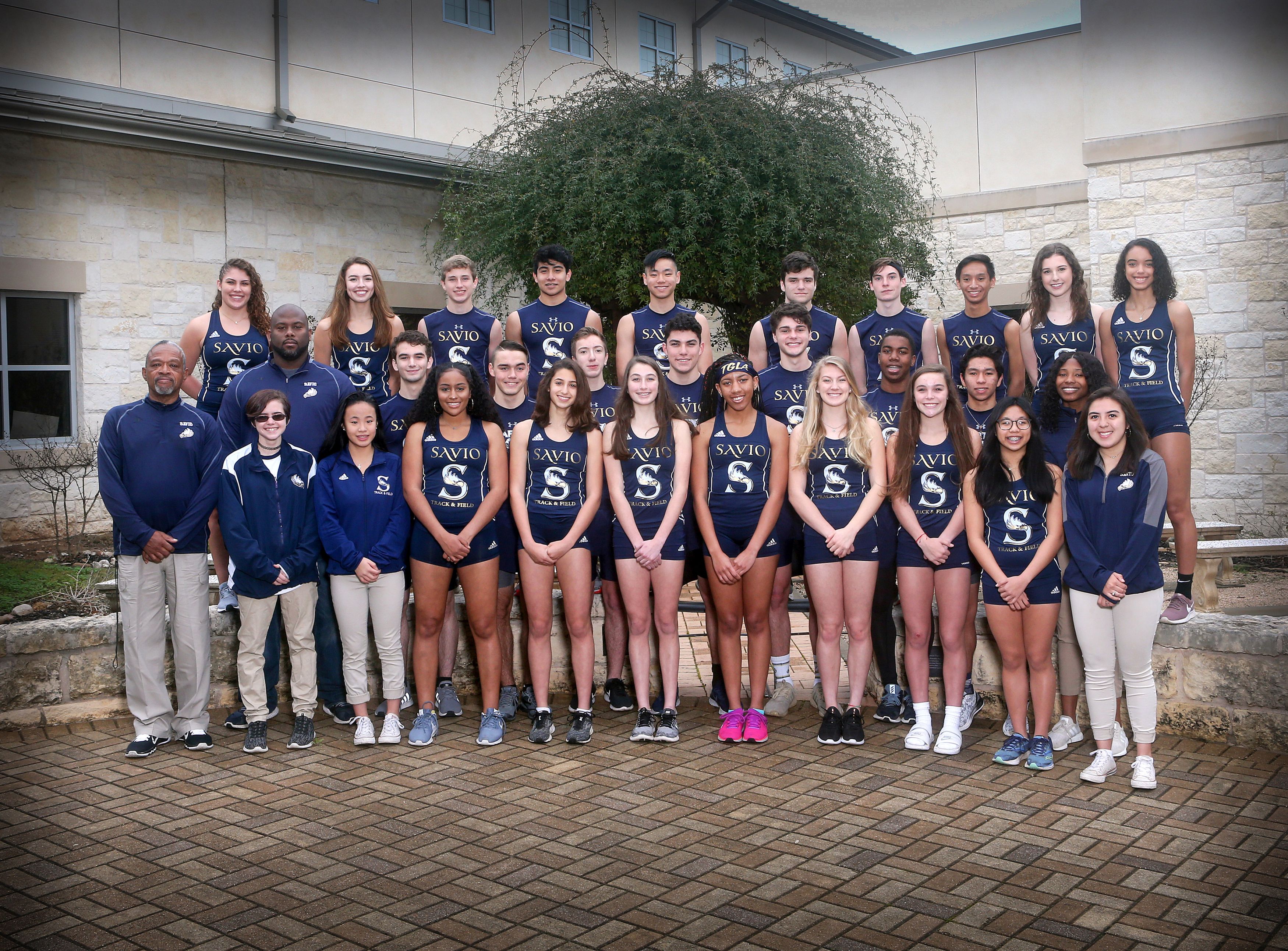 "Congratulations to Coach Tommie Baker and the Track Team on a great season, and to all the Spring Sports teams, coaches, and athletes! Well done Eagles!" Coach Crystal Clark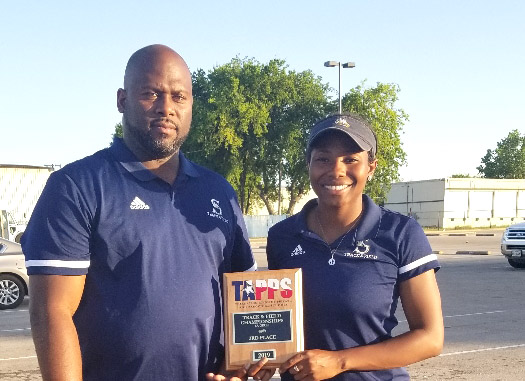 St. Dominic Savio Catholic High School is located in northwest Austin, Texas, in an active and thriving community. Savio is a college preparatory school, to prepare young men and women to become faith-filled, visionary and inspirational leaders in service to the Church and the world. St. Dominic Savio offers a faith experience that encourages students to reach their full potential as caring, conscientious, and moral servant leaders. The vision is "Forming Servant Leaders in the Image of Christ." For any questions, please contact the Director of Communications, Cristina Almanza, by email: calmanza@saviochs.org.