Campus News
Students Rebuild For A Mission
April 11, 2019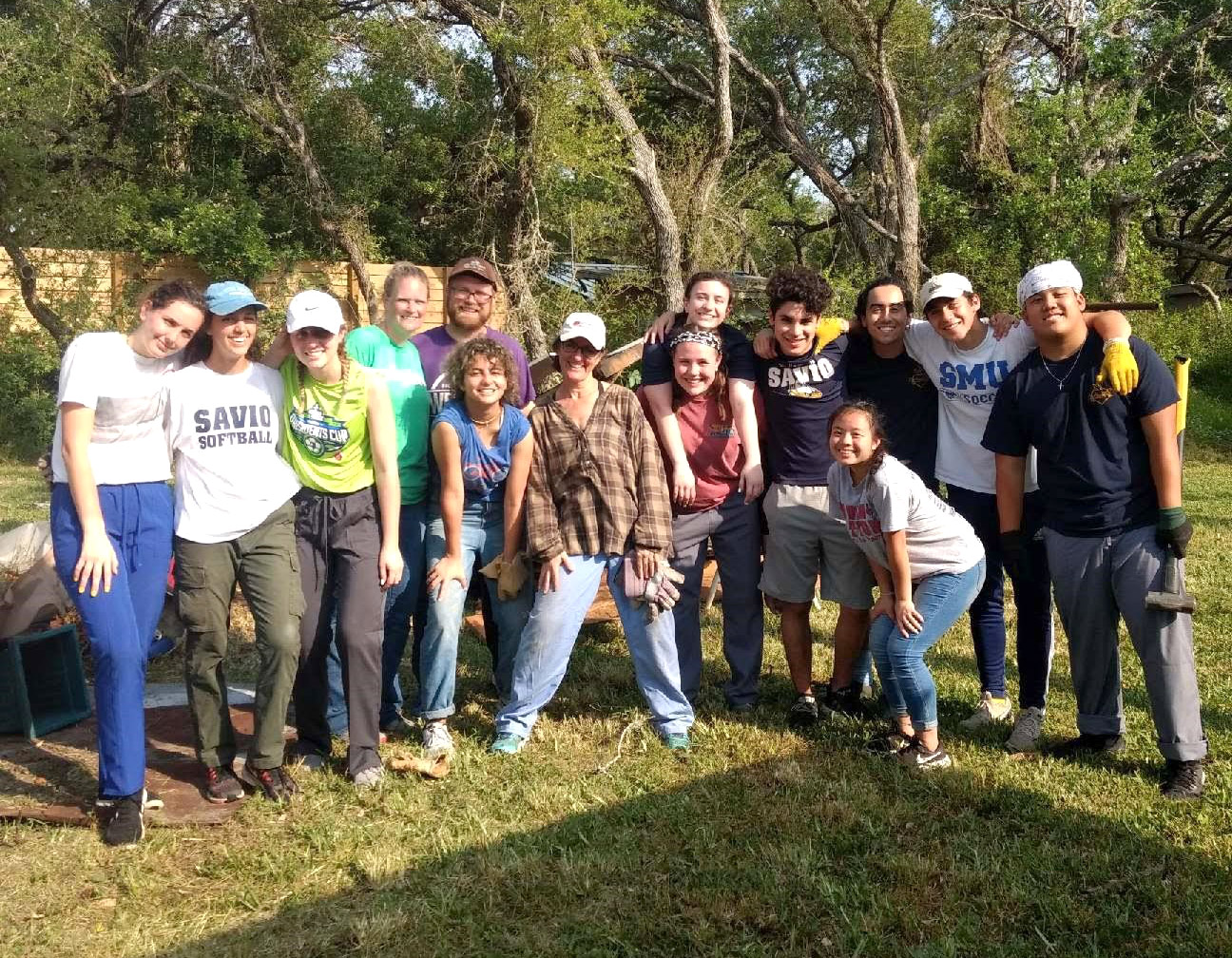 In fulfillment of Christian Outreach's mission to ser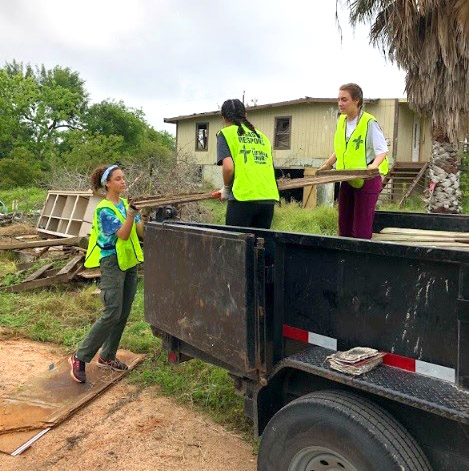 ve others in the community, its class of Savio students embarked on a weekend mission trip to Rockport, Texas. Hosted by the Hands of Hope organization, the group spent three nights by the coast working hard to aid those affected by the recent hurricanes and natural disasters.
The class split into groups and traveled from site to site throughout the city, acting as the faithful hands of God. Each day consisted of various physical activities that brought the Christian Outreach students into encounters with new people, faiths, and stories. Among their many activities, they worked at construction sites, loaded trailers with debris and trash from condemned homes, carried drywall off flooded property, and restored an overgrown plot of land.
Every work site presented new challenges that were met with conviction and eagerness by the hard-working students, who refused to take no for an answer. While the student volunteers wielded sledgehammers, shears, and their own hands, the recipients of their work responded with abundant gratitude. Despite the efforts that have already taken place in the area, many properties remain filled with piles of trash and building material.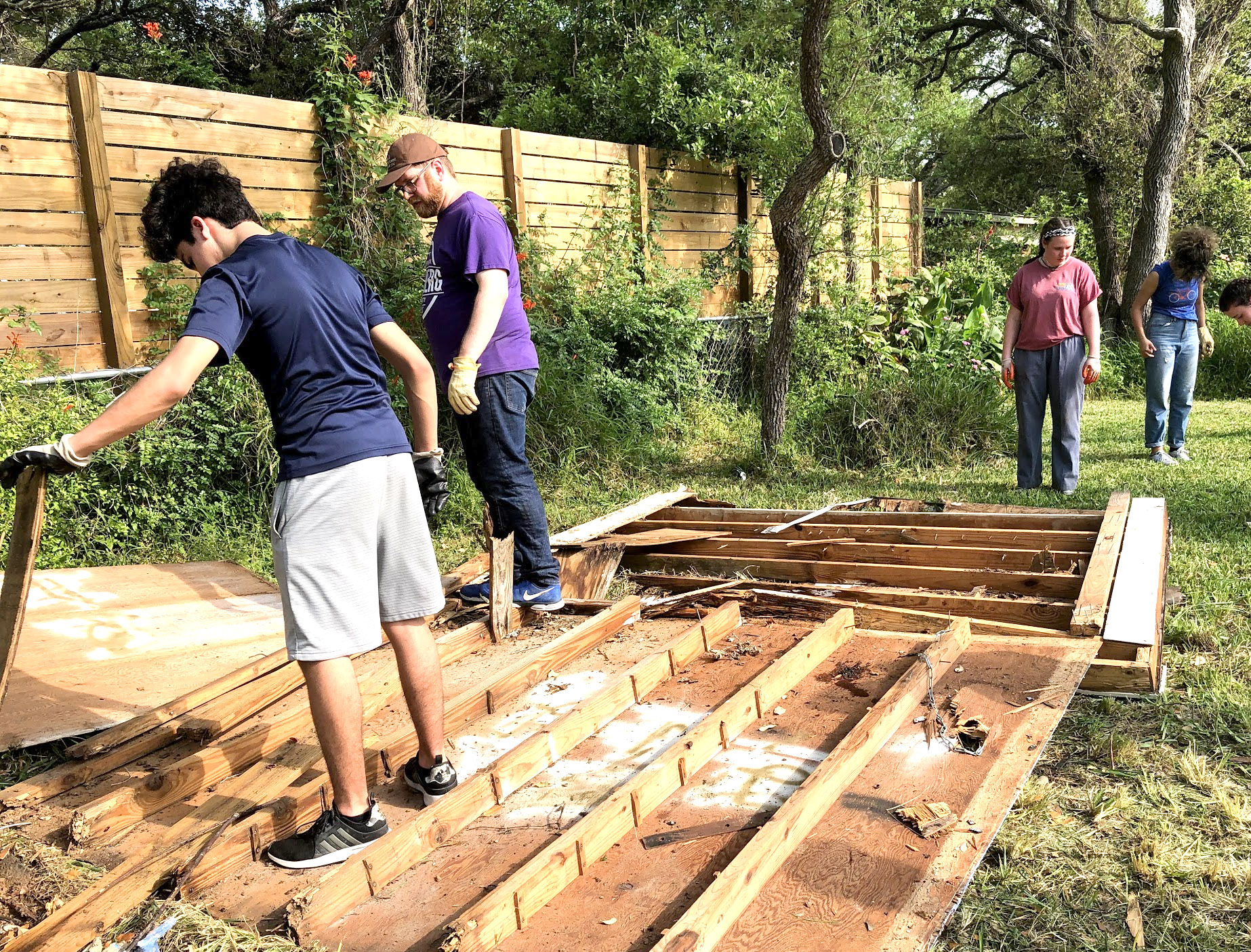 Many of those piles are now removed and owners are able to continue in their hard process of rebuilding their lives after the terrible storms. Hands of Hope and other organizations hosting volunteers are making strides in aiding those that can receive no help from others. The Savio students returned home with greater respect for relief services and a passion to act as Christ's hands in their community.
"Traveling with a team of people eager to explore and serve was an incredible atmosphere to be immersed in. Even greater were the encounters with new faces that welcomed us to our various tasks. After helping a woman and her husband remove a pile of drywall from their yard, we were introduced to their story of hardship. Despite the terrible difficulties they continue to struggle through, the woman embraced each of us and thanked us for the ways in which we were improving her relationship with God. She told us that initially, they viewed their challenges shallowly and with much frustration, however after meeting the stream of people who volunteered their time to help her, she was filled with so much thanksgiving for the tragedy that resulted in the people God was sending them. This beautiful understanding of the mystery in which our faith works was an enormous inspiration to how I desire to serve," said Trinity Garcia, a Junior in the Christian Outreach class.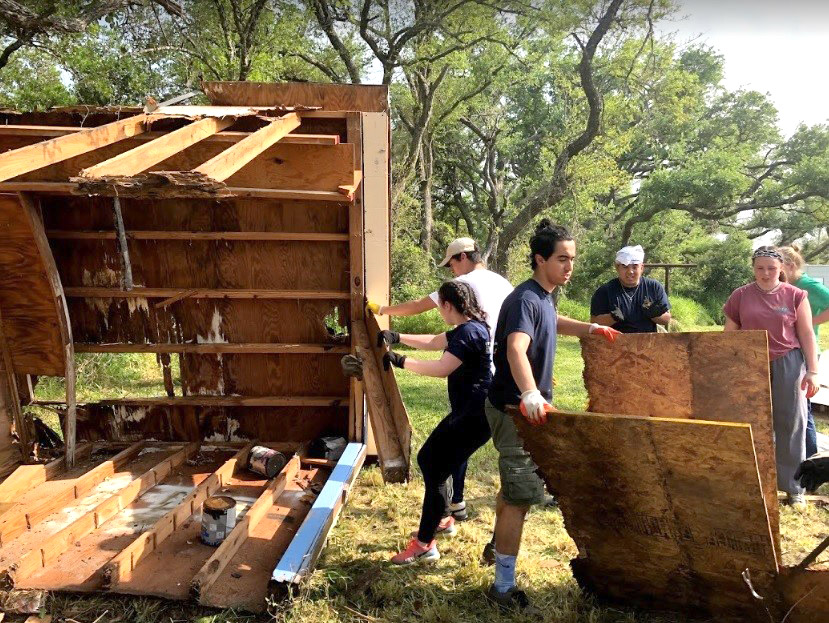 St. Dominic Savio Catholic High School is located in northwest Austin, Texas, in an active and thriving community. Savio is a college preparatory school, to prepare young men and women to become faith-filled, visionary and inspirational leaders in service to the Church and the world. St. Dominic Savio offers a faith experience that encourages students to reach their full potential as caring, conscientious, and moral servant leaders. The vision is "Forming Servant Leaders in the Image of Christ." For any questions, please contact the Director of Communications, Cristina Almanza, by email: calmanza@saviochs.org.