Campus News
The Speech & Academic Team Competes
April 09, 2019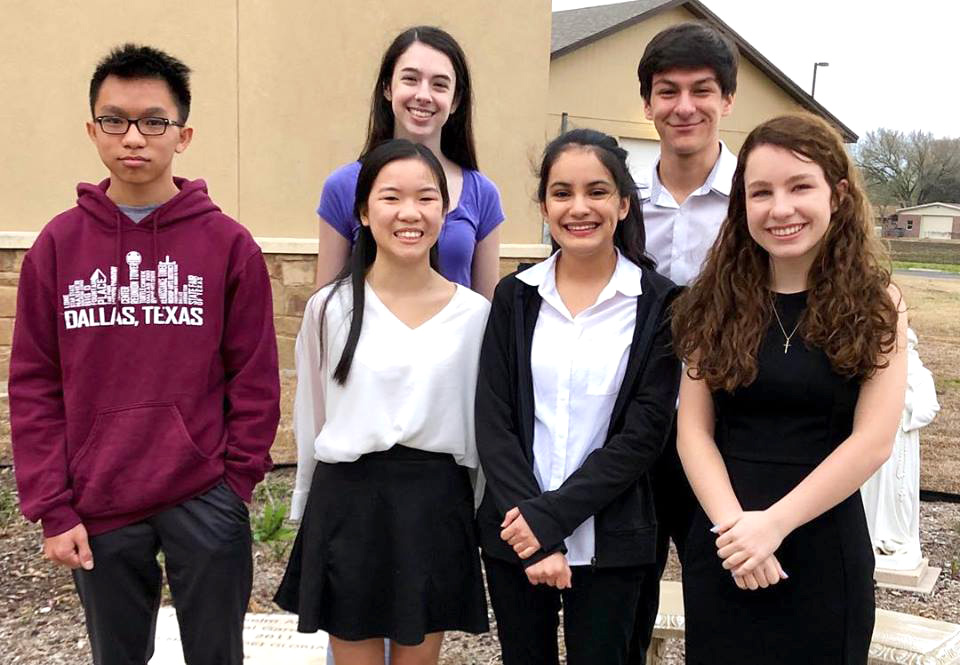 The Savio Speech and Academic Team recently traveled to Temple to compete against 15 schools from across the state at The Third Annual Shamrock Tournament at Holy Trinity Catholic High School. Students placed in a variety of Speech and Academic Events. Way to go Eagles!
Academic Events
Number Sense: Jessica Shoemaker - 1st, Ben Hoang - 2nd
Calculator: Ben Hoang - 1st, Jessica Shoemaker - 2nd
TAPPS Math: Jessica Shoemaker - 1st
Advanced Math: Ben Hoang - 3rd
Literary Criticism: Jessica Shoemaker - 7th
Speech Events
Original Oratory: Caitlin McCauslin - 2nd, Adrian Gonzales - 8th
Prose Interpretation: Caitlin McCauslin -2nd, Lily Halum - 5th, Tanya Brouse - Semifinalist
Poetry Interpretation: Micah Santos – 6th, Evangelina McCabe - Semifinalist
Duet Acting: Evangelina McCabe and Lily Hallum - 5th; Caitlin McCauslin and Michael Snyder - 6th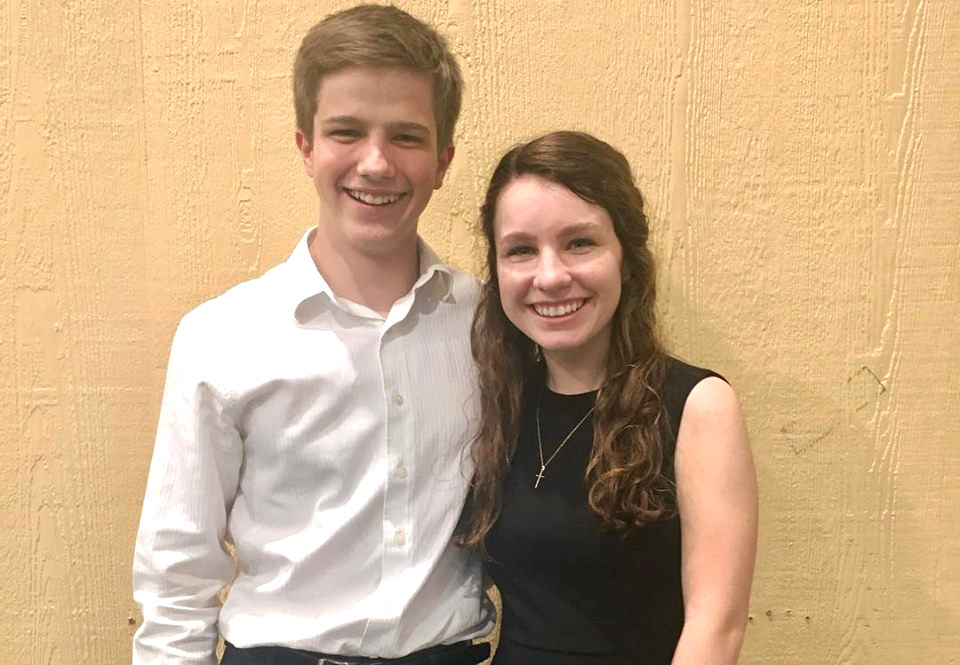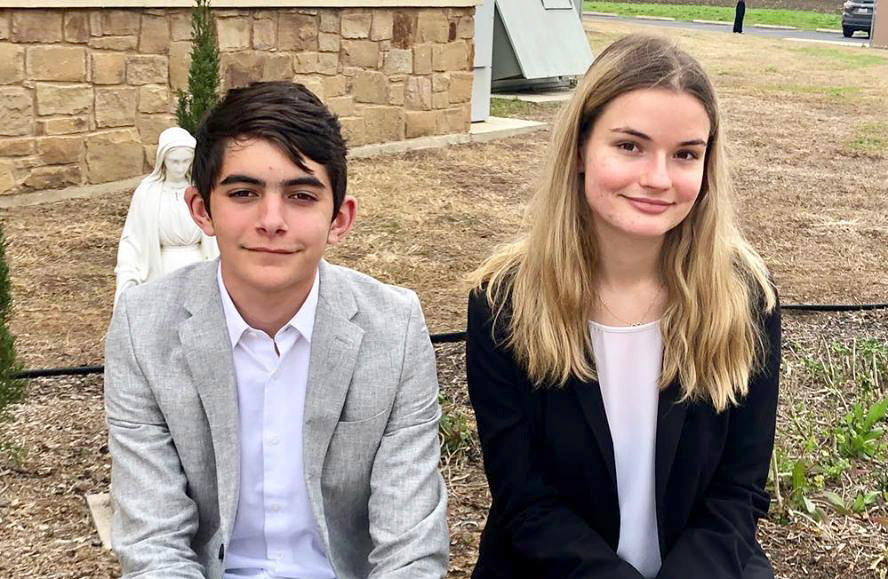 St. Dominic Savio Catholic High School is located in northwest Austin, Texas, in an active and thriving community. Savio is a college preparatory school, to prepare young men and women to become faith-filled, visionary and inspirational leaders in service to the Church and the world. St. Dominic Savio offers a faith experience that encourages students to reach their full potential as caring, conscientious, and moral servant leaders. The vision is "Forming Servant Leaders in the Image of Christ." For any questions, please contact the Director of Communications, Cristina Almanza, by email: calmanza@saviochs.org.