Campus News
Chinese Culture Festival is A Success!
February 25, 2019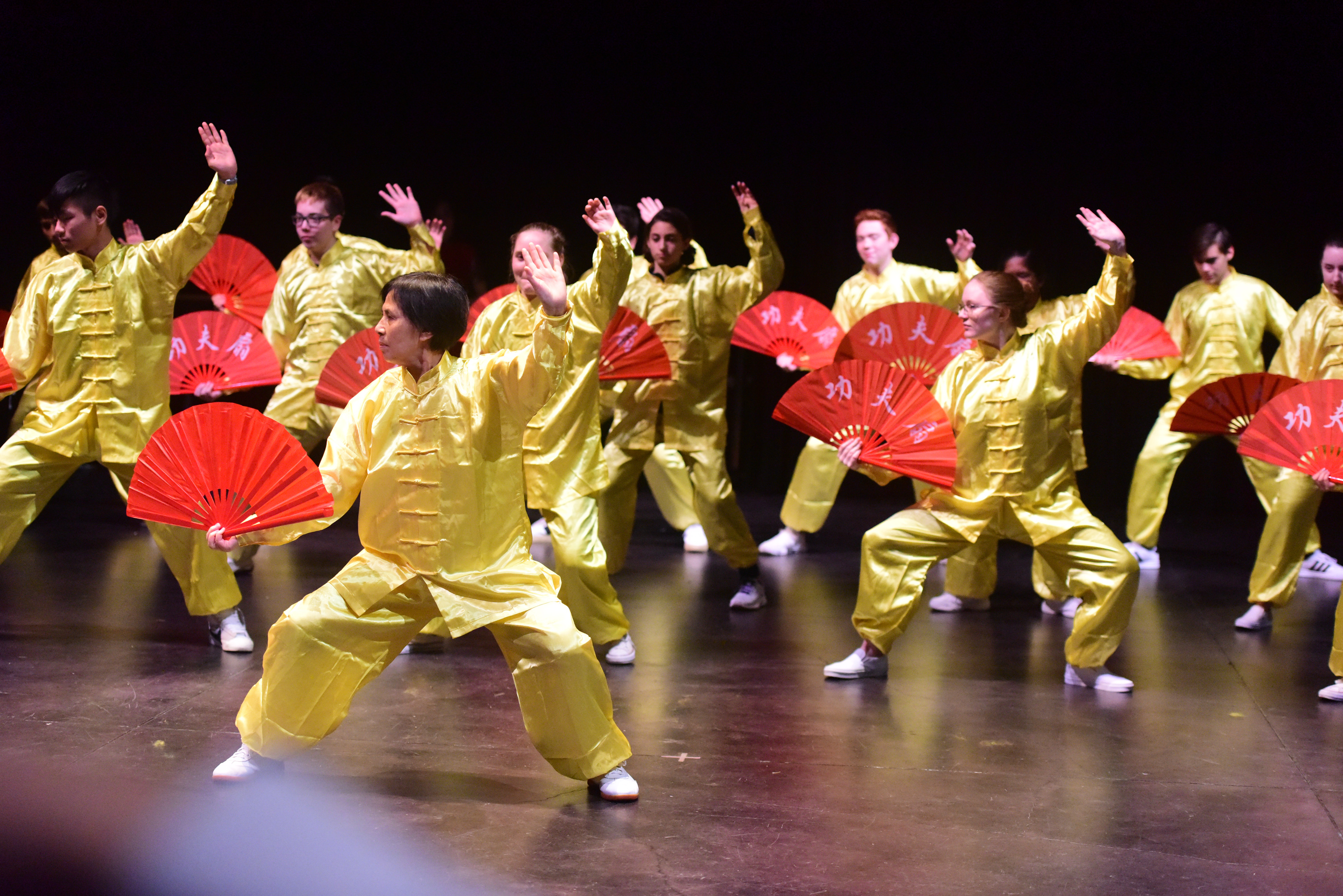 On Saturday, February 16, the Austin Chinese Culture Festival was held in the AISD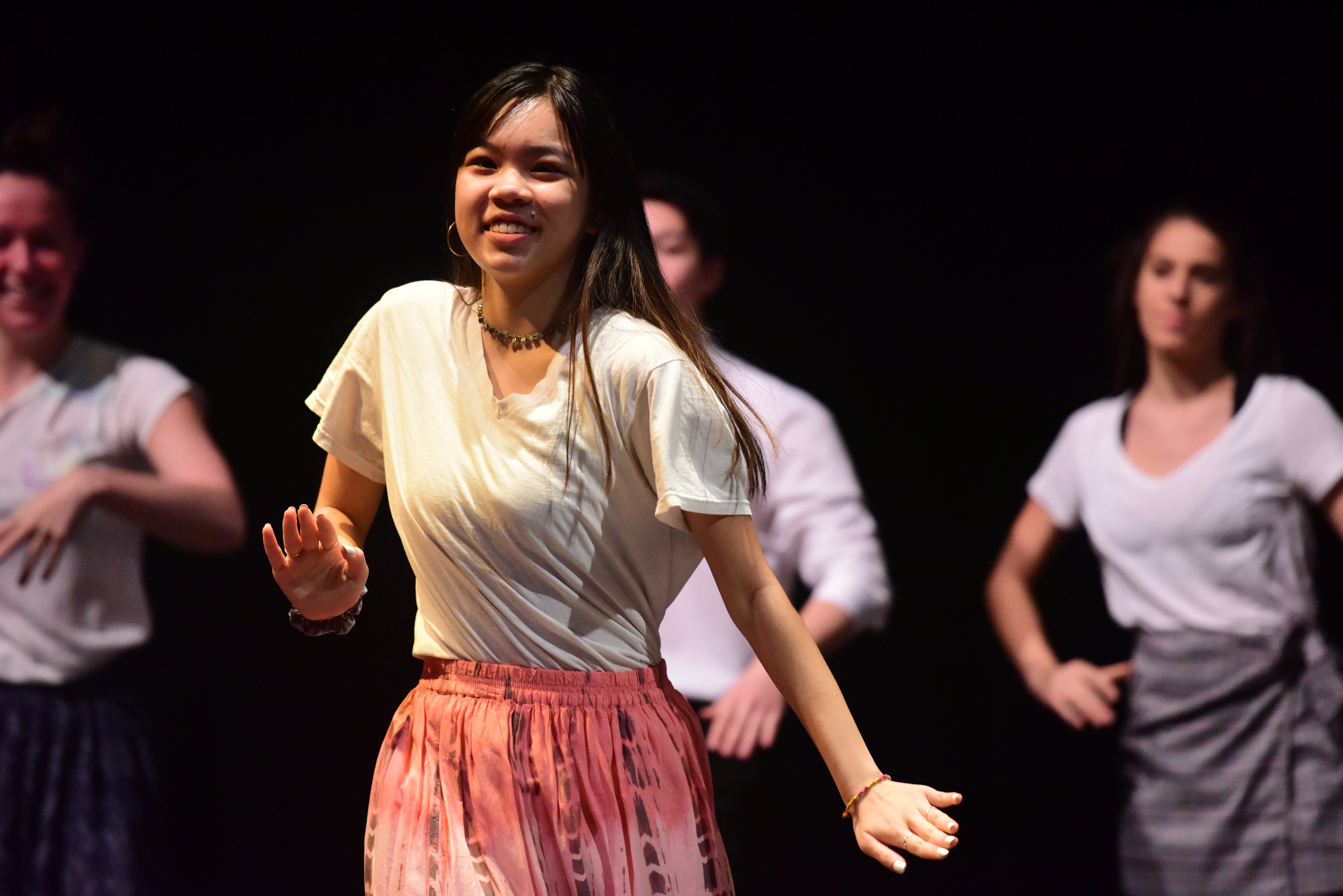 Performing Arts Center. The event was sponsored by the Austin Chinese American Network, All the Savio Chinese classes, along with other 12 schools from AISD and RRISD, participated in the event. Our Savio students performed three Chinese dances including one dance with the Chinese Kong Fu Fan. The Festival was considered a huge success and all the students enjoyed learning the dances and participating in the cultural event.
One student shared about their participation in the event: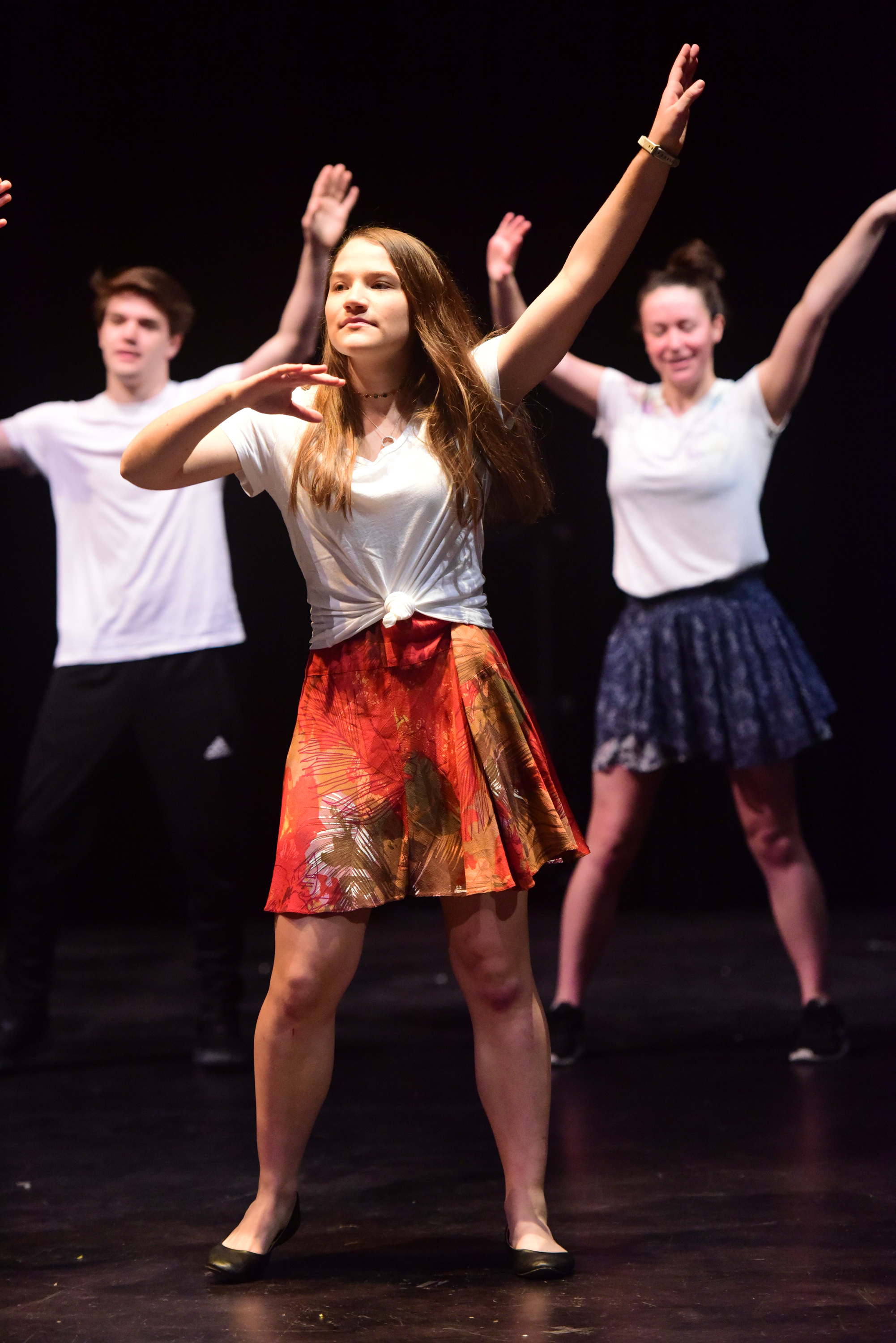 "This year, the Chinese Festival was very exciting. Being able to perform and watch other cultural performances really enhanced my understanding of Chinese culture. All of the different performers and cultural activities really made the experience enjoyable. The entire environment was very friendly and inviting. There were various food booths and cultural booths that you could visit. I really enjoyed attending this year's Chinese New Year Festival!"
The videos are the performances that the students performed at the Chinese Culture Festival.
Savio Chinese Kong Fu Fan Video
News Just In
On January 12, 2019, a Chinese Calligraphy competition was held in the Cedar Ridge High School. The event was sponsored by the Austin Chinese American Network. All of the Savio Chinese classes competed beside 12 other schools from Austin Independent School District and Round Rock Independent School District. participated in the event. The announcement for the winners was released on February 16. Two Savio students won awards! Rachel Nguyen received the Gold Achievement Award and Julianna Wydra received the Bronze Achievement Award. Congratulations on this success!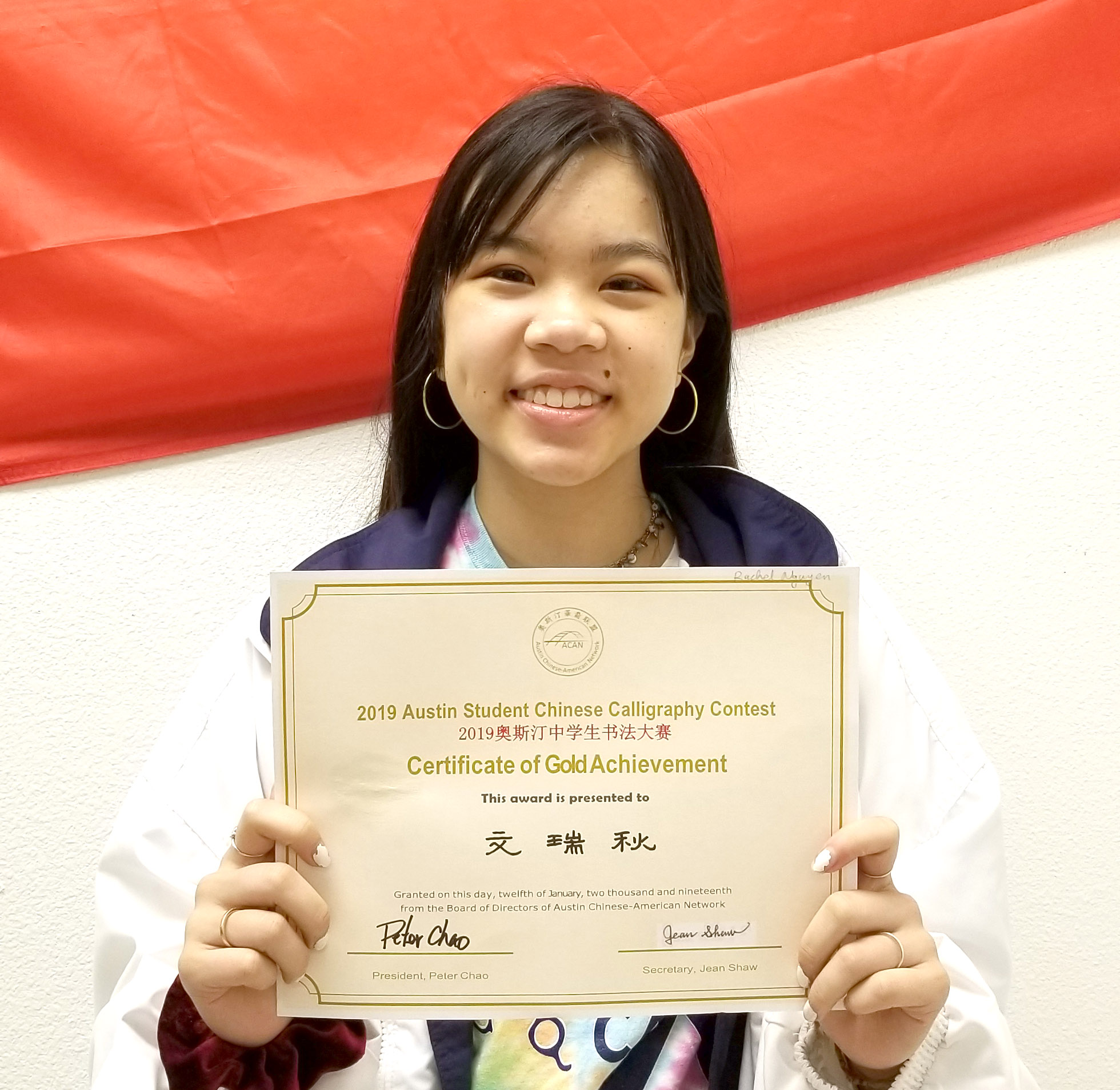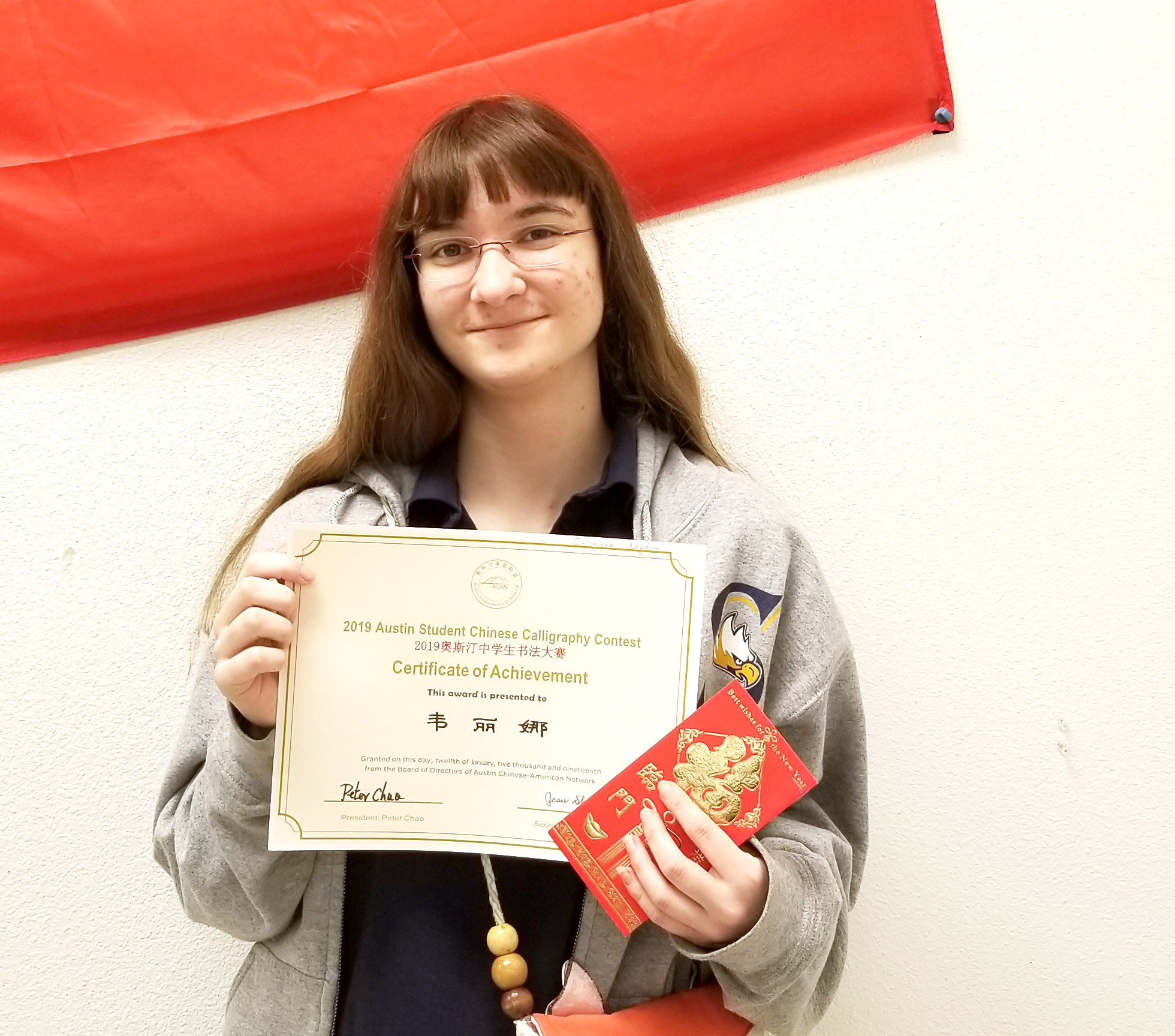 St. Dominic Savio Catholic High School is located in northwest Austin, Texas, in an active and thriving community. Savio is a college preparatory school, to prepare young men and women to become faith-filled, visionary and inspirational leaders in service to the Church and the world. St. Dominic Savio offers a faith experience that encourages students to reach their full potential as caring, conscientious, and moral servant leaders. The vision is "Forming Servant Leaders in the Image of Christ." For any questions, please contact the Director of Communications, Cristina Almanza, by email: calmanza@saviochs.org.