Campus News
Students Experience Poverty Simulation
December 05, 2018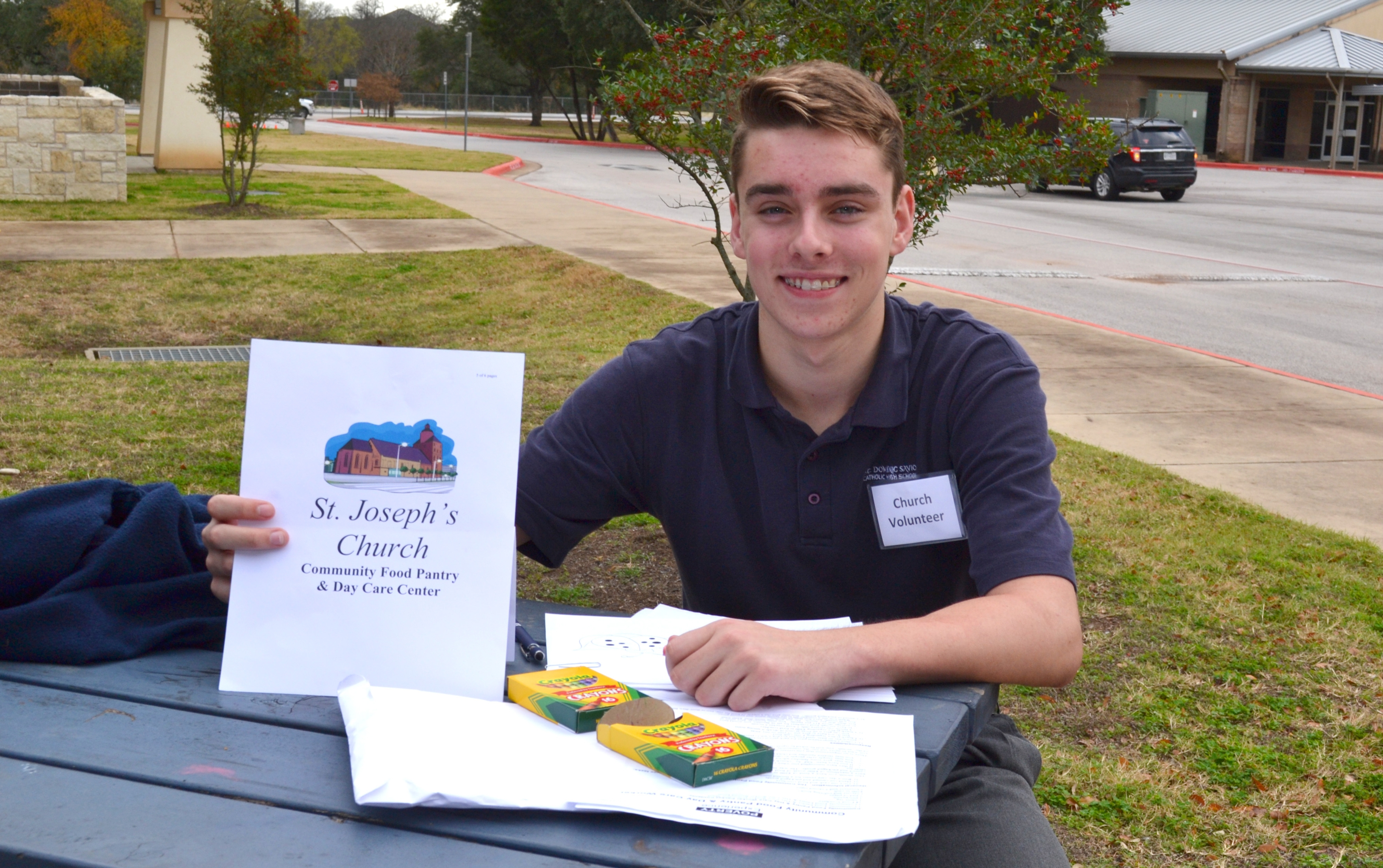 Mrs. Heyl's freshmen theology classes recently experienced a poverty simulation, led by Catholic Charities of Central Texas. The students experienced what it might be like to be part of a typical low-income family trying to survive from month to month. Each freshman student was a member of a specific family and had to respond to each of the activities according to that family role.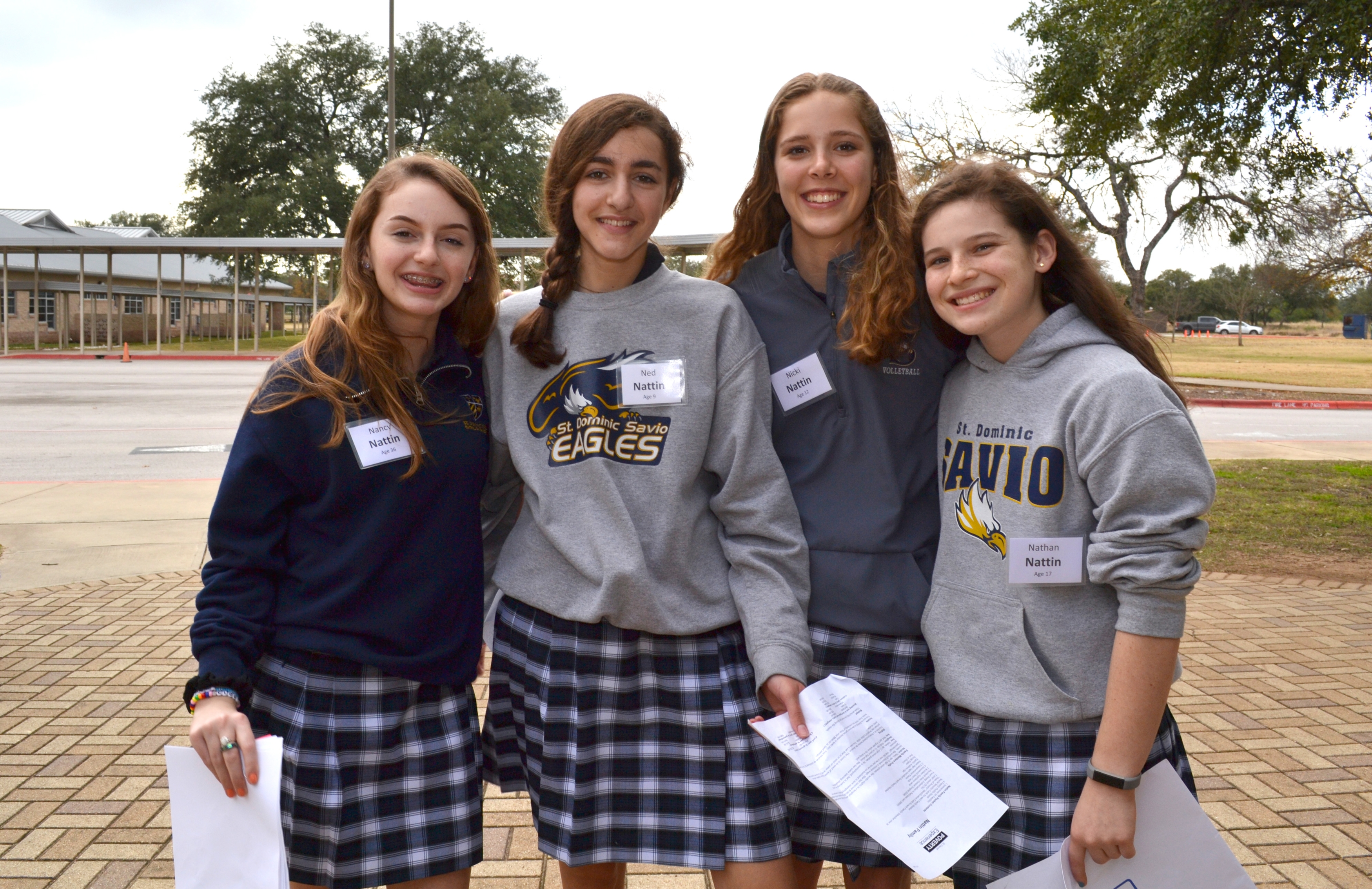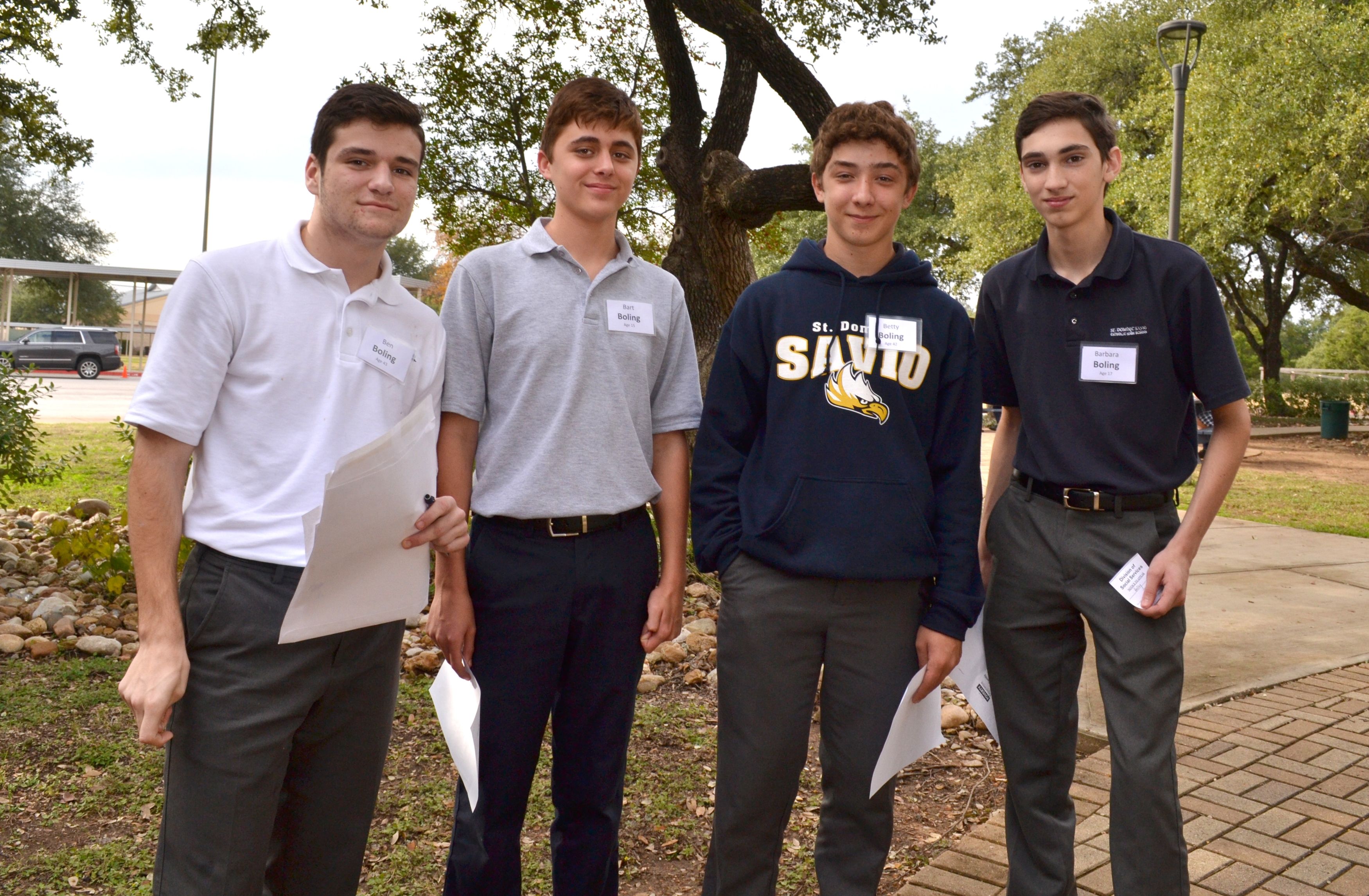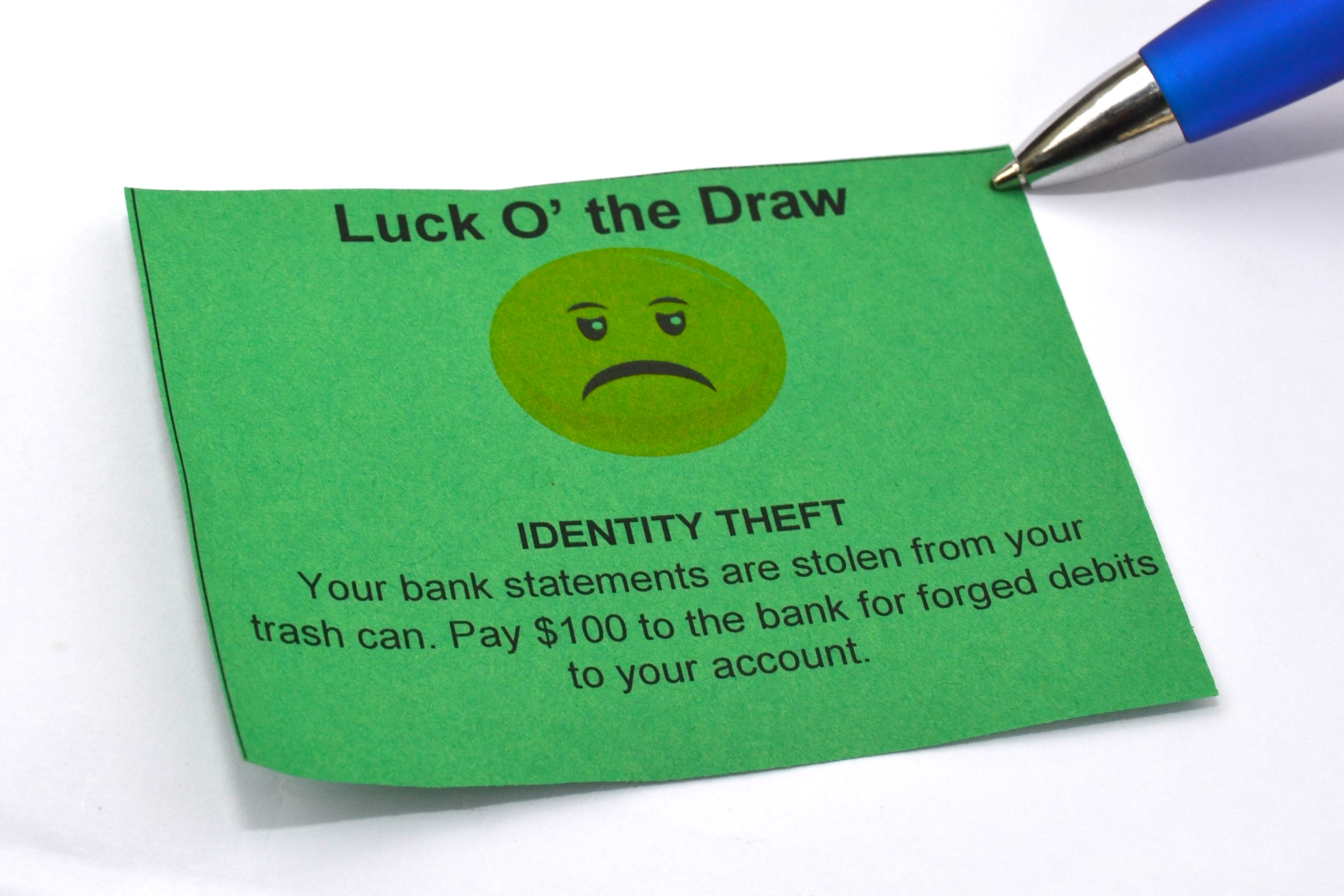 Juniors and seniors from House Council, Christian Outreach, and the Timothy Team acted as vendors that the families had to visit throughout the simulation. They were the volunteer roles of a bank - in order to pay bills, a grocery store - in order to buy food, and a church or tax collection agency - to take care of their responsibilities to support their families.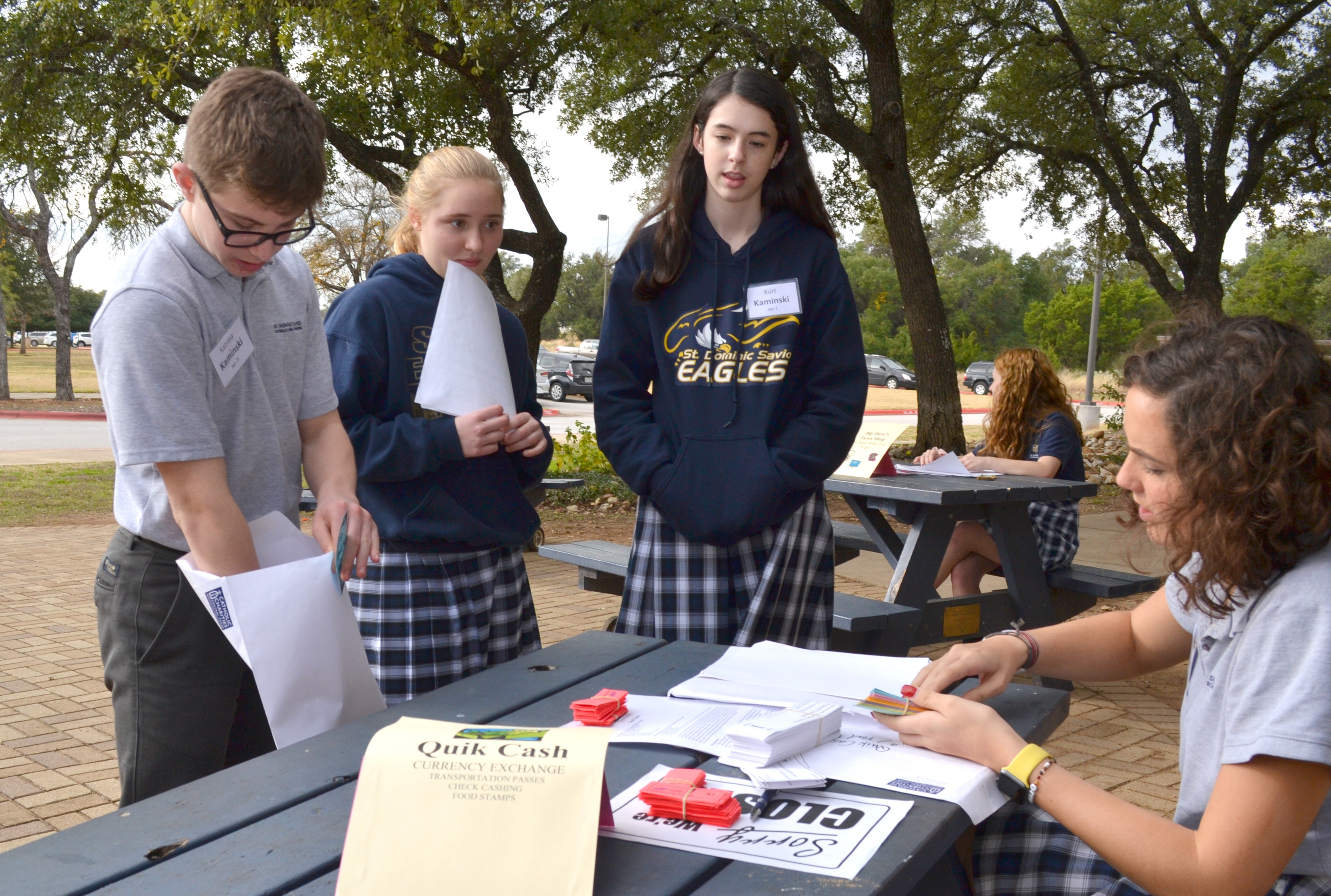 A special thanks to Allison Cavazos and Catholic Charities of Central Texas for making this experience possible!
_
St. Dominic Savio Catholic High School is located in northwest Austin, Texas, in an active and thriving community. Savio is a college preparatory school, to prepare young men and women to become faith-filled, visionary and inspirational leaders in service to the Church and the world. St. Dominic Savio offers a faith experience that encourages students to reach their full potential as caring, conscientious, and moral servant leaders. The vision is "Forming Servant Leaders in the Image of Christ." For any questions, please contact Cristina Almanza, the Director of Communications by email: calmanza@saviochs.org.