Campus News
Computer Science Team is Off to a Quick Start
November 15, 2018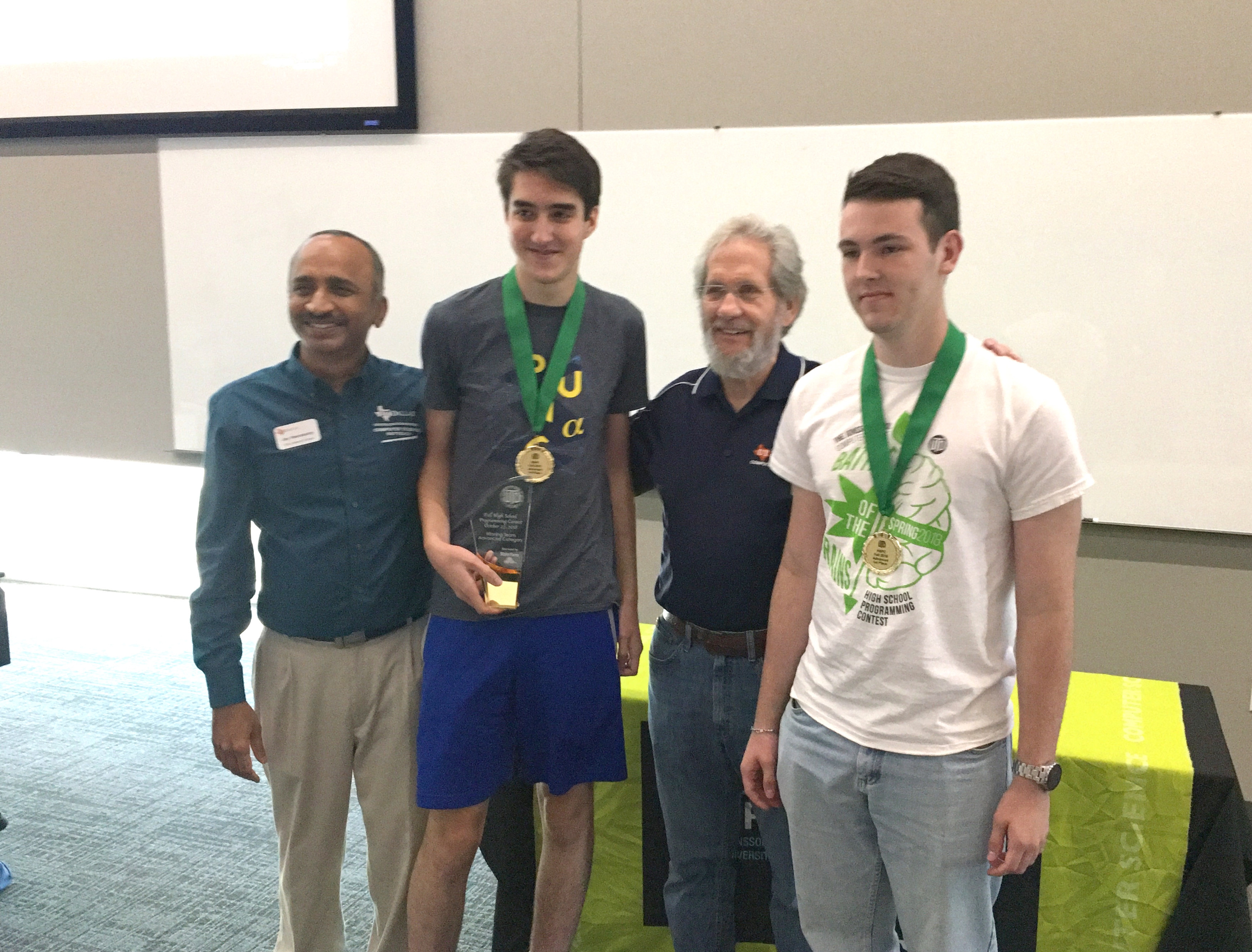 This fall, the Savio Computer Science team competed in two tournaments, taking the top prize in both events. Both tournaments required teams of up to three students to solve 8-12 problems in 2-3 hours. The teams were awarded points based on the number of problems-solved within the time taken to solve them, being the tiebreaker.
The Battle of the Brains at the University of Texas in Dallas is one of the bigger contests of the year, hosting almost 150 teams from around the state. The problems students need to solve are among the toughest offered. The Savio advanced computer science team, with two students, Brandon Boettcher, and Jonathan Shoemaker, were one of only two teams to solve all the problems, but easily won the tiebreaker by solving their last problem an hour ahead of the next team. The computer science novice team of Thomas Ducote, Tony Le, and Jessica Shoemaker competed in their first tournament but did not place.
Earlier in the fall, the Frisco First Bytes tournament hosted 120 teams, mostly from the Dallas/Ft Worth area. Jonathan Shoemaker represented the advanced team and won the top prize, while Jessica Shoemaker competed in the beginner's division and took 5th place. With our advanced team consisting of only seniors, we are looking to train more students to continue our winning tradition in years to come. It will take hard work and dedication, but the path is clear to create another top performing team. If you are interested in joining a computer science team at Savio, please email Dr. Shoemaker, drshoema@alum.mit.edu to receive a roadmap of how to prepare to join our efforts.
_
St. Dominic Savio Catholic High School is located in northwest Austin, Texas, in an active and thriving community. Savio is a college preparatory school, to prepare young men and women to become faith-filled, visionary and inspirational leaders in service to the Church and the world. St. Dominic Savio offers a faith experience that encourages students to reach their full potential as caring, conscientious, and moral servant leaders. The vision is "Forming Servant Leaders in the Image of Christ." For any questions, please contact the Director of Communications, Mrs. Cristina Almanza by email: calmanza@saviochs.org.