Campus News
Student Accepts Northrop Gruman Community Award
October 22, 2018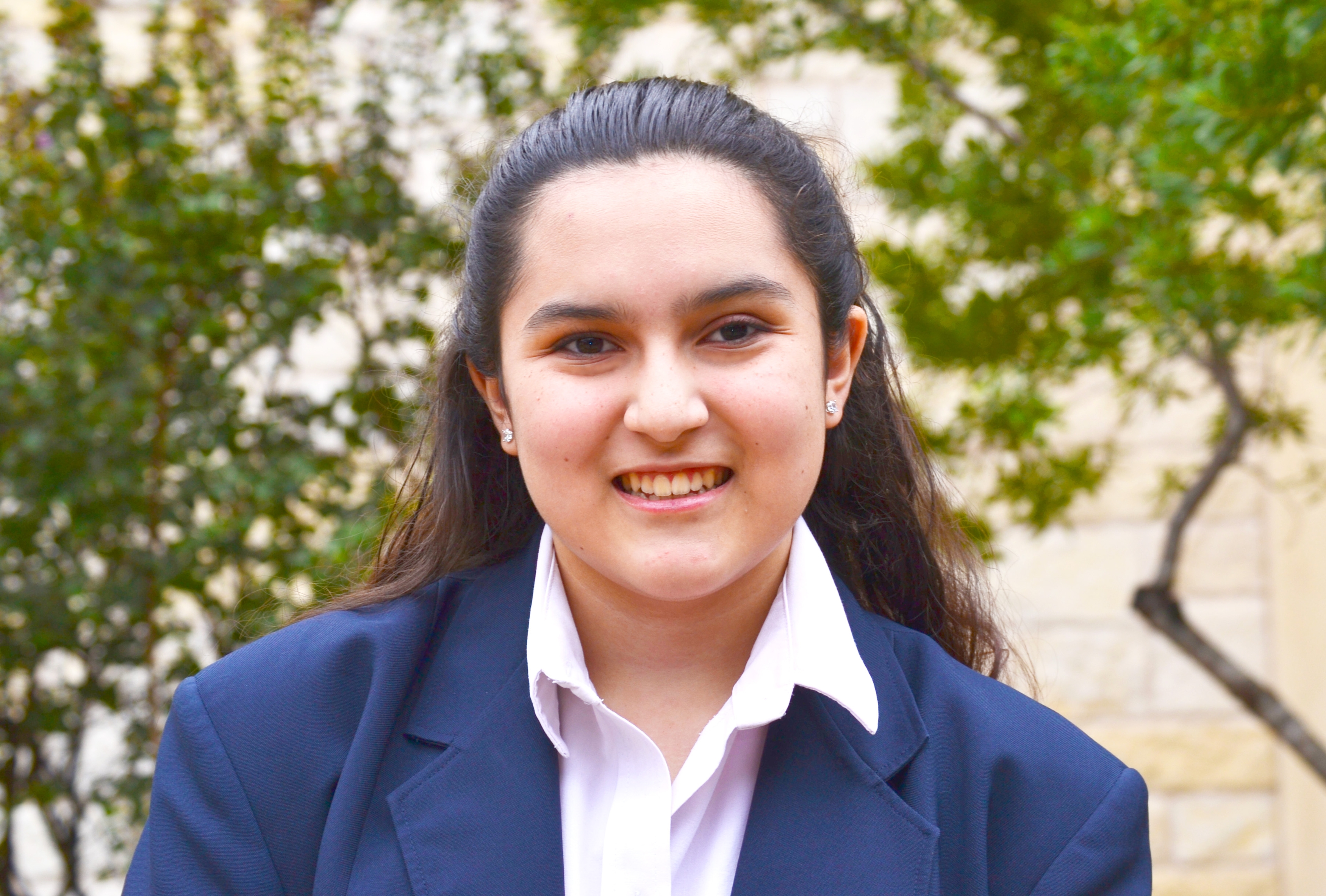 This weekend, Gabrielle Muñiz accepted the Northrop Grumman Community Award in Minnesota. The award was a national competition for freshman and sophomores in high school, and only 25 participants were selected. Those selected were requested to present their solution at the Minneapolis EXPO for women engineers over the weekend. Muñiz was the only receiptent from Texas to earn the award.
The award was created for the purpose of encouraging young women to use STEM (Science, Technology, Engineering and Mathematics) to help solve real world problems. In order to receive one of the awards, participants were required to put themselves in the shoes of an engineer. Muñiz had to come up with a solution that would stop Asian Carp from progressing further up the Mississippi River and into Minnesota's other waterways in a way that would allow the Upper St. Anthony Lock to be reopened. Additionally, her efforts may have found a solution to alleviate the cargo shipment traffic on Minneapolis roadways caused by the lock closure.
About the Project
As for the project, Muñiz found an eco-friendly solution that consisted of sonar emissions as well as magnetizing electrified water, which will not pollute the water or poison the carp. In the first stage, when shipping boats approach the Lock, sonar sounds would be emitted to disrupt and alternate the path of the carp. The second phase consists of positioning magnets within the three sections of the St. Anthony Lock. The large magnet bars would be used to propel the carp just outside of the first section of the Lock. By strategically placing magnet bars, patches will magnetize electrified water in the second section of the Lock. The magnets will propel the water and push the carp into a selected area, safely away from the Lock.
We congratulate the all of her efforts needed to earn this recognition!
_
St. Dominic Savio Catholic High School is located in northwest Austin, Texas, in an active and thriving community. Savio is a college preparatory school, to prepare young men and women to become faith-filled, visionary and inspirational leaders in service to the Church and the world. St. Dominic Savio offers a faith experience that encourages students to reach their full potential as caring, conscientious, and moral servant leaders. The vision is "Forming Servant Leaders in the Image of Christ." For any questions please contact the Director of Communications, Mrs. Cristina Almanza, by email calmanza@saviochs.org.